The Great Foobooz Whiskey Fest Makeover
Foobooz editor Art Etchells and Philly Mag's food editor Jason Sheehan went under the knife and into the dressing room to find the perfect look for the Whiskey Festival.
---
Late last week, with Foobooz editor Art Etchells sheepishly in tow, Philly Mag's food editor Jason Sheehan came to me with a half-serious request:
"Can you get Art and me suits to wear to Whiskey Fest?"
This is a man who will gladly fork over any amount of money for a good glass of whiskey or a meal by INSERT FAMOUS CHEF NAME HERE. [Editor's note: That's not a typo. I just really don't know the names of any famous chefs. I am that out of the food loop.] But when it comes to investing any sort of money into his wardrobe, he's out. Which is how I knew we were in trouble. He didn't want to buy a suit. He somehow wanted me to find him a suit. Probably for free. And even if he was half-joking in his request, there was an underlying note of desperation there: Please help us with our outfits.
There is an unspoken rule between the Food Boys (this is how the office refers to Jason and Art ) and me: They do not ever assign me anything for any of their food packages (I think I once admitted that I don't really mind secretly love Olive Garden and that was probably the last time I heard from them) and in return I never ask them to do anything for my style section (Art, lovely as he is, wears bright white Crocs on a daily basis. That's endless-salad-bowl-level insanity right there).
I knew I couldn't wrangle them suits, but I also knew that I had to do something. Jason and Art are the hosts of tomorrow's Philadelphia Whiskey Festival. They will be schmoozing with hundreds of VIPs. Thousands of Whiskey Fest guests will see them. They cannot show up in white Crocs. I felt like the fashion version of Florence Nightingale. Or Clara Barton. I immediately called the guys over at Henry A. Davidsen and a plan was hatched: We'd work with the Food Boys's existing wardrobes, add in a few accessories, get Jason a damn haircut, and throw Art's Crocs into the Schuylkill convince Art to wear his black shoes.
This morning, our motley trio headed to Henry A. Davidsen's by-appointment second-floor studio, where owner and image consultant Brian Lipstein sat with Art and Jason, rifled through the pieces they brought, offered styling tips and tricks, and helped them pick out accessories. Then the guys spent some time in Davidsen's new in-house, one-chair barber studio, T.R.I.M. Philadelphia, helmed by Best of Philly winner and 2B Groomed owner Jahmal Rhaney, where they got the full cut-and-straight-razor treatment.
In the end, the guys left looking like a million bucks—and with Brian's gentle, not-at-all intimidating guidance, they actually had fun doing it. Art learned that his suit jacket sleeves were too long, Jason got professional validation that his longstanding hatred of suits is actually, in his case, warranted, and they both have the glowing skin of a woman who just had a Rescue facial. Click through the slideshow to see the sometimes-scary (that mullet!), sometimes-hilarious journey, and check out Foobooz for the final reveal of what the Food Boys will be wearing to Whiskey Fest. (Hint: Crocs are not involved. And Jason actually went shopping. For clothes.)
My work here is done.
---
The Great Foobooz Whiskey Fest Makeover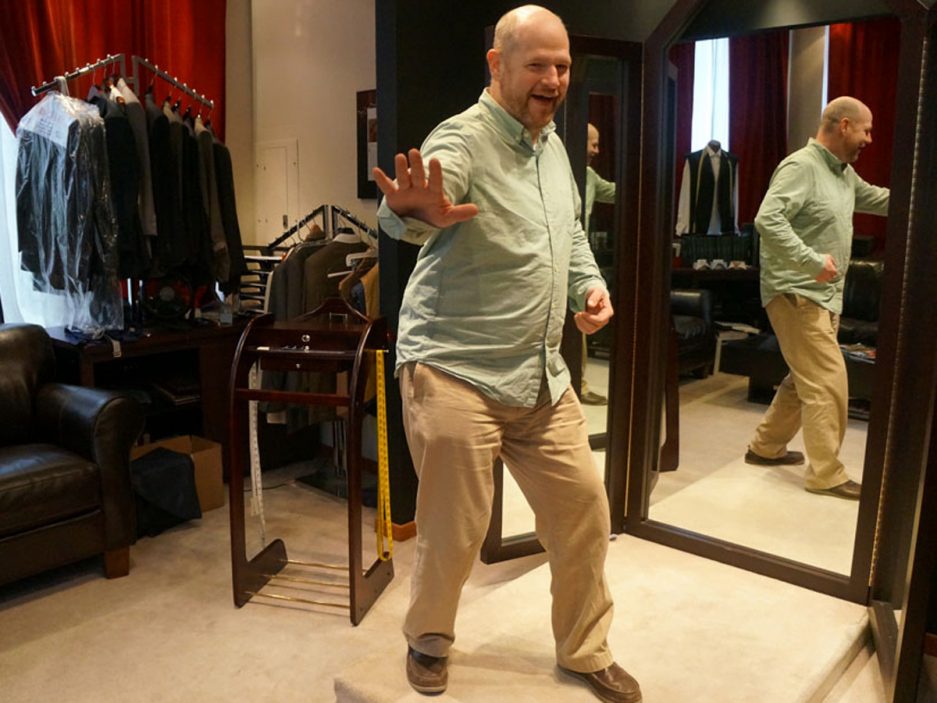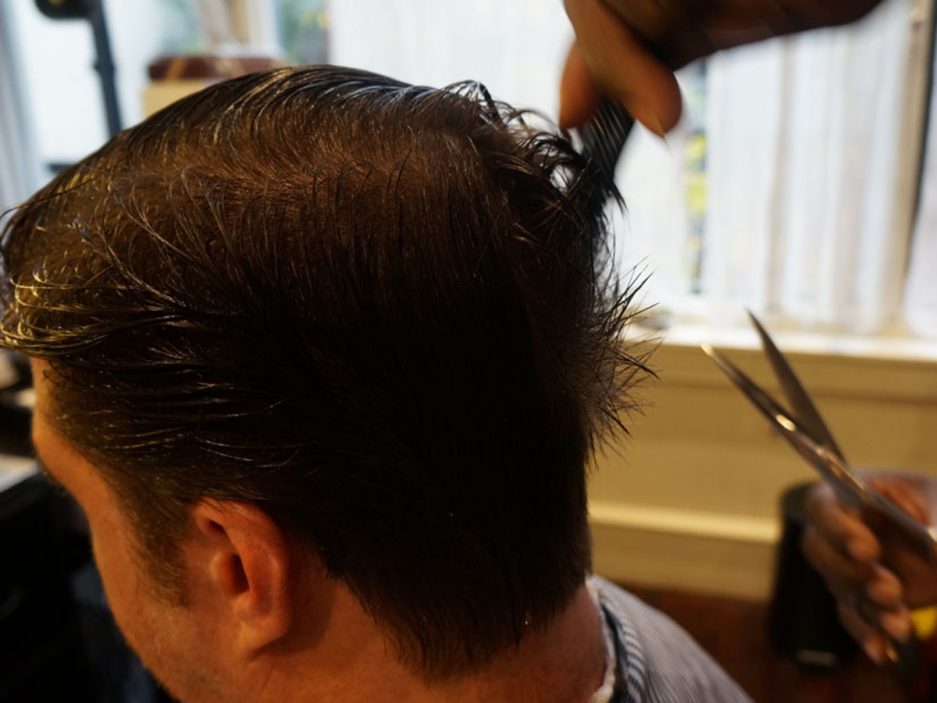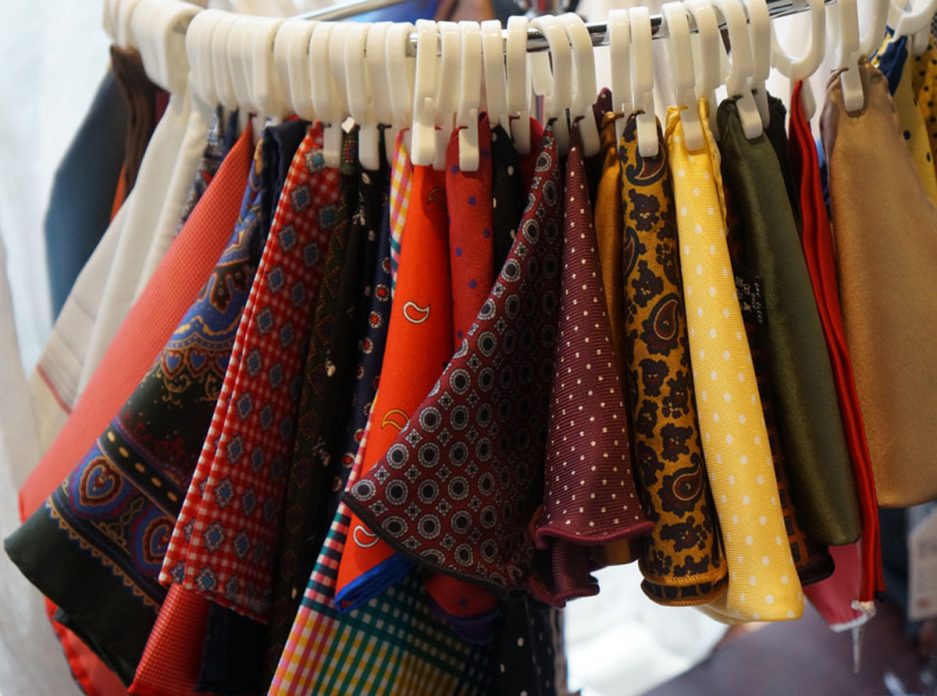 ---
---