Joan Shepp's New Digs
Can Shepp recreate her Walnut Street fabulousness in ... Liberty Place?
---
Unless you've been living under a rock (in which case, hi! Welcome to fall!), you know that Walnut Street stalwart Joan Shepp is moving. The details on the permanent location are still tightly under wraps. (Joan's daughter, Ellen, was very careful to not give too much away, revealing only that the new space is " very nearby.")
For now, though, the high-fashion boutique has set up shop in the most unlikely of addresses: The Shops at Liberty Place, home to decidedly less high-fashion stores like Aldo and Jos. A. Bank (okay, they've at least got J.Crew). I wondered: How would Shepp's aesthetic—those glorious window displays!—translate to a more down-to-earth, mall-like setting?
The answer: It doesn't have the same 'ohmigod' factor of the Walnut shop, but what it lacks in high ceilings and ample display space it makes up for in a totally edited, immaculately laid out selection. If Walnut was the Art Museum, Liberty Place is the cool, under-the-radar art gallery. They've still got the heavy-hitters—Commes des Garcons, Dries van Noten Maison Martin Margiela—but the stock has been winnowed down to the best of the best. In short: It's a bold move but, in Tim Gunn-speak, they're making it work.
According to Ellen, loyal customers have made the move. Who knows? Maybe this will entice high-fashion to come—and, more importantly, stay—in Liberty Place. Until then, I'm just happy that I can score things like this a few blocks closer to my office.
---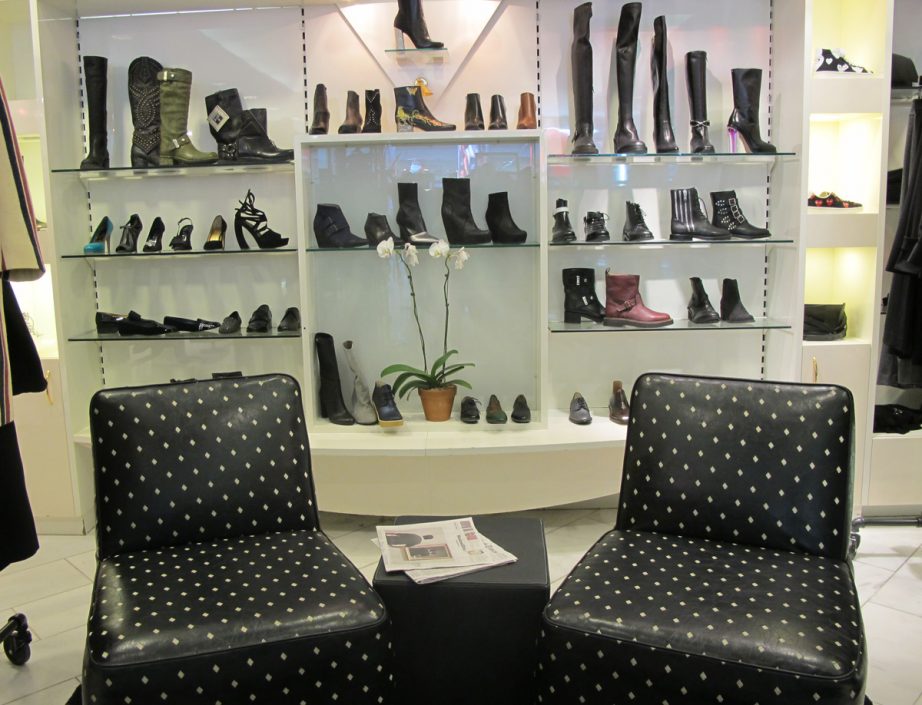 ---
---