Korman Residential Brings the Suite Life to University City
The furnished flexible-stay apartment has come to roost at 3737 Chestnut, a building designed with Millennials and students in mind.
---
Remember KormanSuites, "when just an apartment just isn't enough?"
Korman Residential Properties, an offshoot of the company that invented the furnished flexible-stay apartment in the 1960s, is now back in the game, refining and updating the concept as it turns 100.
This past July, Korman and The Carlyle Group took the not-quite-two-year-old 26-story luxury apartment tower at 3737 Chestnut Street off Radnor Property Group's hands for a cool $118 million.
As a result, it's now possible to spend anywhere from a month to a year or more as Korman's guest at 3737.
Yes, we said "guest," for the furnished suites at 3737 come with hotel-style services included.
You get 24-hour concierge service and emergency maintenance, valet dry cleaning, package pickup (and delivery when you're out of town), out-of-town plant care and dog walking, and "room service" delivery from local restaurants. If you'd rather fix dinner yourself, the kitchens come fully equipped for you to get cooking; all you need to provide are the ingredients. You even get fresh linen, toiletries and housekeeping.
All of this is included in your rent along with the utilities, furniture, cable and Internet and renter's insurance. One-bedroom apartments rent for $143 per night, and two-bedrooms go for $173 per night, with a 30-day minimum stay required. Monthly leases run $4,300 per month for a one-bedroom and $5,200 for a two-bedroom, with discounts for six-month and one-year leases.
Korman also offers "microsuites" — efficiently designed units with enclosed sleeping areas and custom closets. The microsuites come with 49-inch smart TVs and all the furniture you need save for a mattress and bedframe. (You'll also have to supply your kitchen tools and cookware as well.) The microsuites rent for $2400 a month with terms of six or 12 months. The managers say these units especially appeal to students traveling from abroad.
(We should note here that it's possible to spend time as Korman's guest at several other properties in and around Philadelphia. Those properties, the luxury AKA suites and the midrange AVE suites, are built and owned by Korman Communities, a separate company run by the descendants of furnished-flexible-stay-residence inventor Steven Korman. Both it and this company trace their origins to the firm Hyman Korman founded in 1917.)
We attended an open house at 3737 one evening earlier this month to see what it offers. The apartments are just the beginning.
---
A Tour of 3737 Chestnut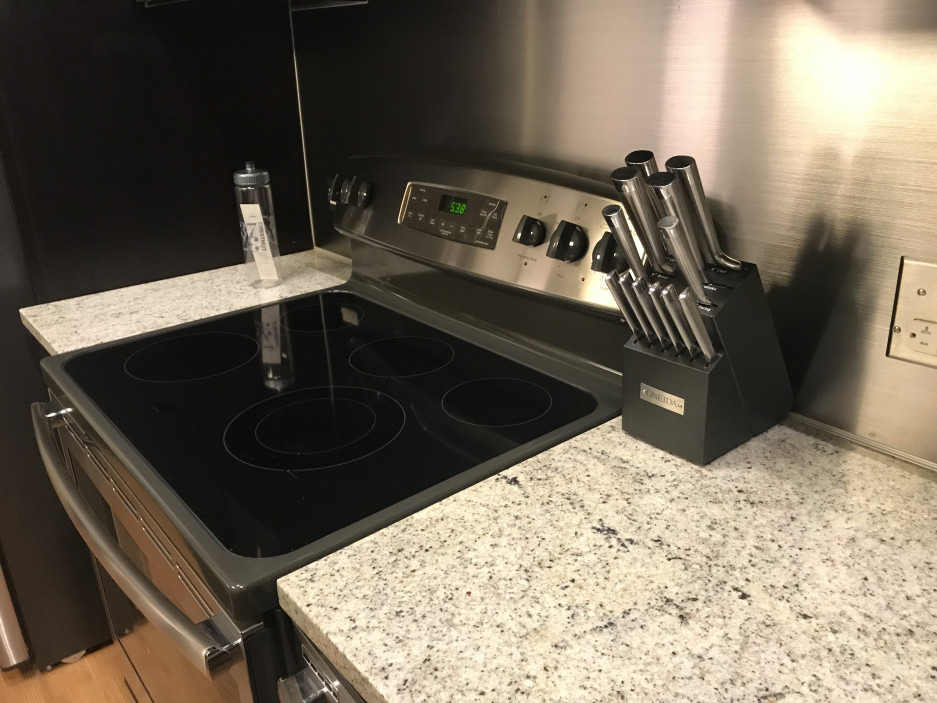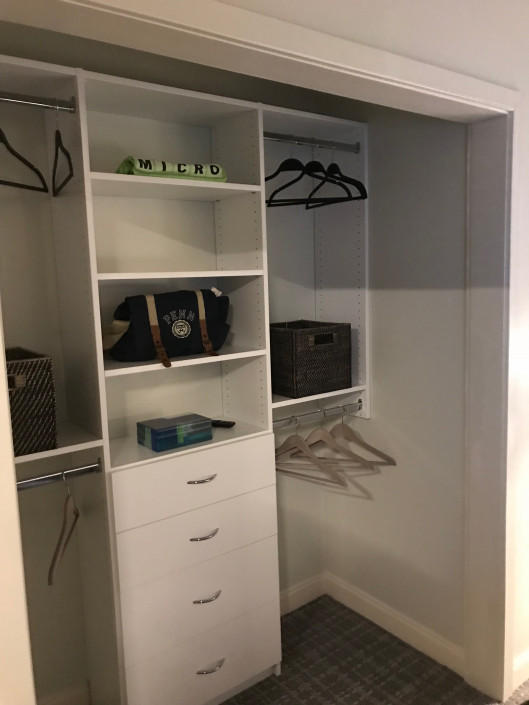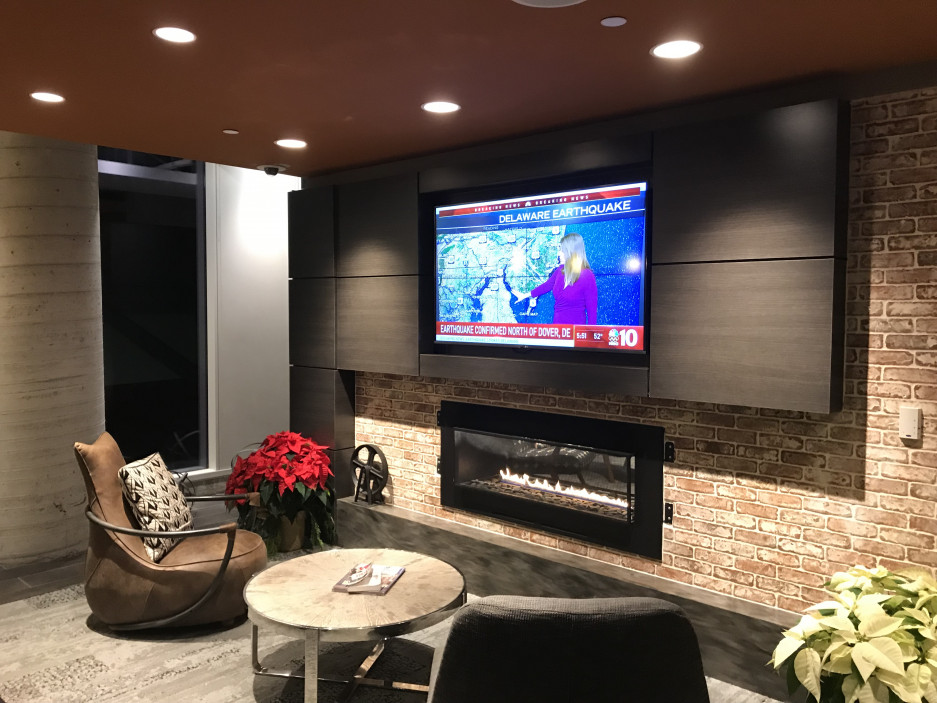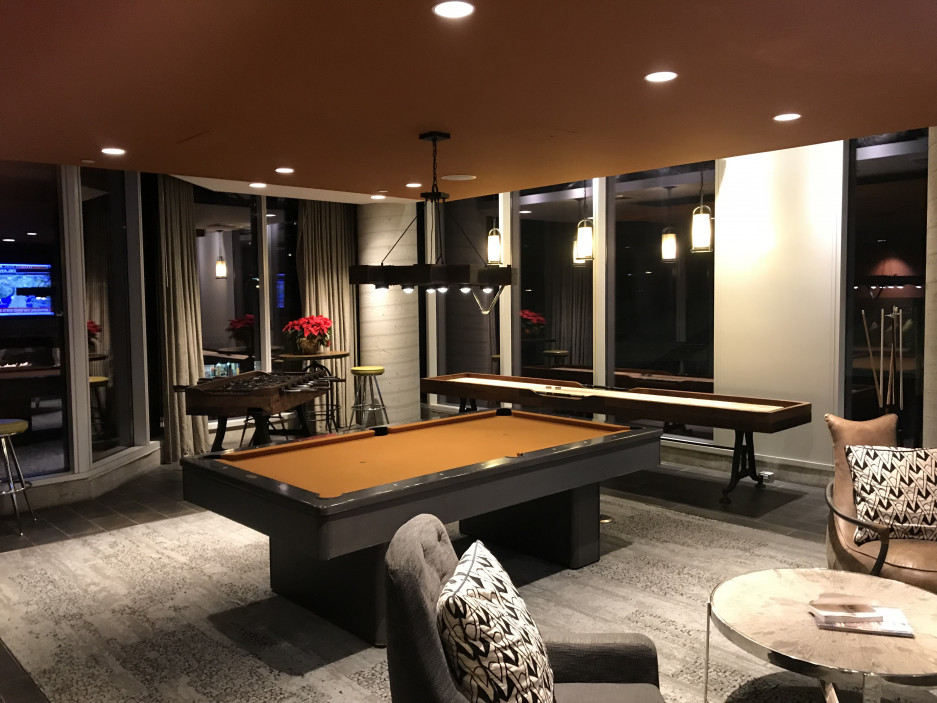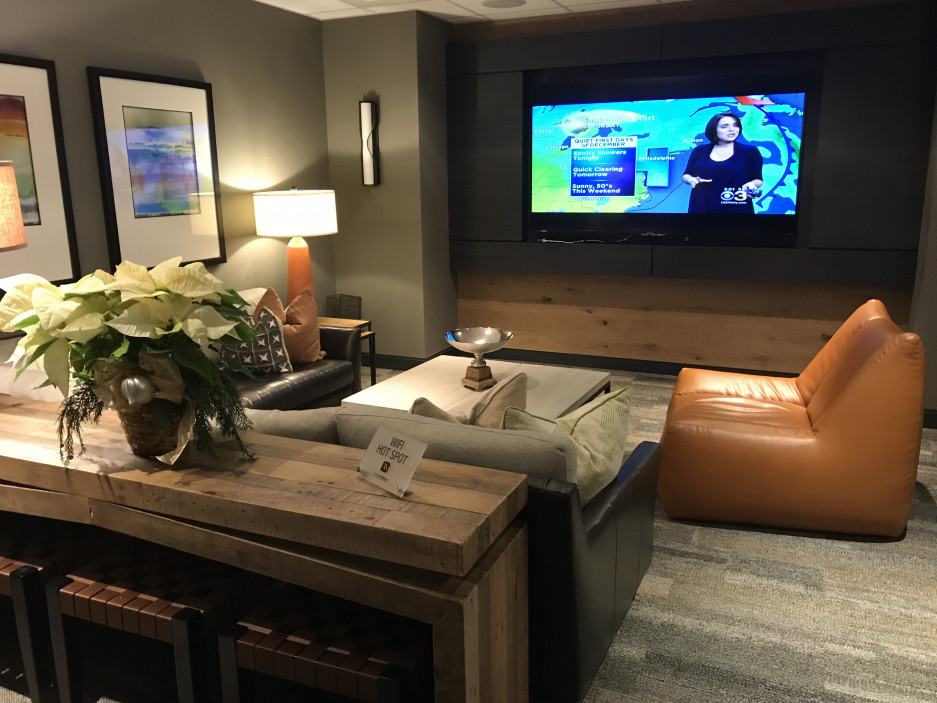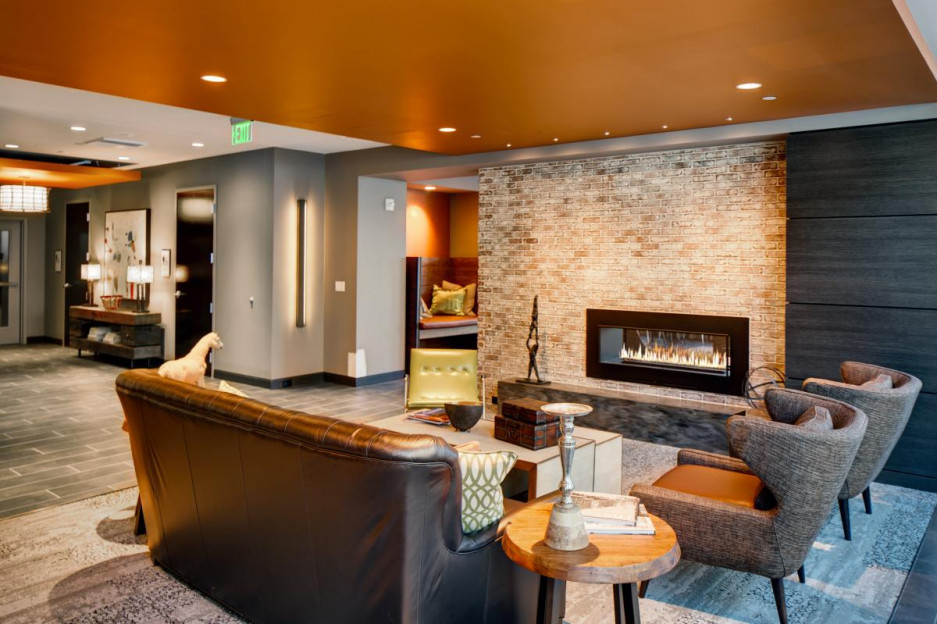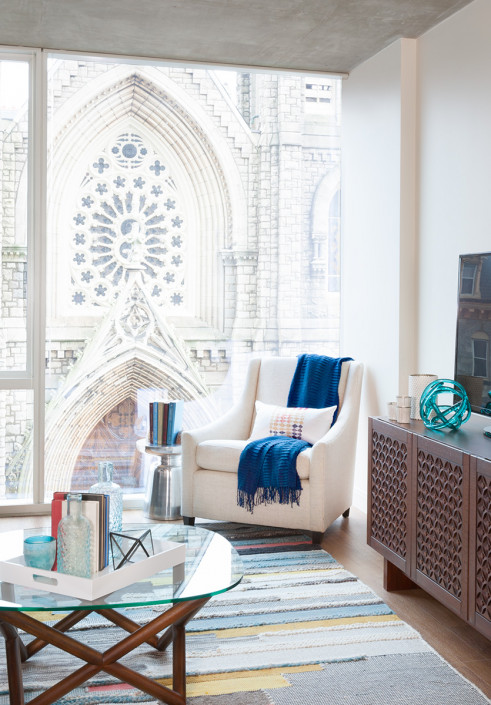 ---
Updated Dec. 21, 3:51 p.m., to correct the corporate lineage and history of Korman Residential Communities.
---
---