AKA University City, (Almost) Ready For Its Closeup
The newest, and first totally new, member of the serviced extended-stay residence family is almost ready to open its doors. Its owner and the developer of its building opened them in advance to the media and an audience of invited guests last Wednesday.
---
The last time we toured AKA University City at Cira Centre South, the residence/hotel was largely piles of drywall and warrens of metal studs.
That wasn't the case on Dec. 7, when AKA President and Korman Communities co-CEO Larry Korman and Brandywine Realty Trust CEO Jerry Sweeney took the wraps off the completed residence and hotel suites in a panel discussion and tour.
The discussion, which took place at Cira Green next door and included panelists from the architects and designers whose work went into the tower and hotel — Mark Shoemaker of Cira Centre supervising architect Pelli Clarke Pelli, Eric Rahe of project architect BLTa, Nicoletta Canesi of Lissoni Associati and Edward Asfour of Asfour Guzy Associates — focused on the evolution and development of what's being billed as "Philadelphia's first vertical neighborhood," a key component of which is AKA University City.
The U-City property is AKA's third in Philadelphia and the 11th worldwide, but it's a first in several respects: it's the first new-from-the-ground (or rather, the 28th floor)-up serviced residence and the first to welcome short-term hotel guests from its inception. As with the other AKA residences, this one will offer extended-stay furnished residences with hotel services as well as furnished residences without services available for longer-term leases. Another first for this AKA property: unfurnished apartments available for leases of varying lengths and with or without services.
Guests at the event were able to explore examples of each level of furnished residence in several configurations.
Work remains to be done on the 28th-floor amenities level and the ground-floor restaurant, but work is on schedule for a planned January 2017 opening. Besides AKA, 26 floors of offices, the adjacent Cira Green park and street-level retail, including a food market, complete the "vertical neighborhood."
"Are we in Philadelphia?" asked one participant on the tour. Given the high European style, polish and luxury of the units on display, qualities that carried into the AKA lobby, it was a fair question to ask. Take a look at the photos of the finished units and judge for yourself.
---
AKA University City Preview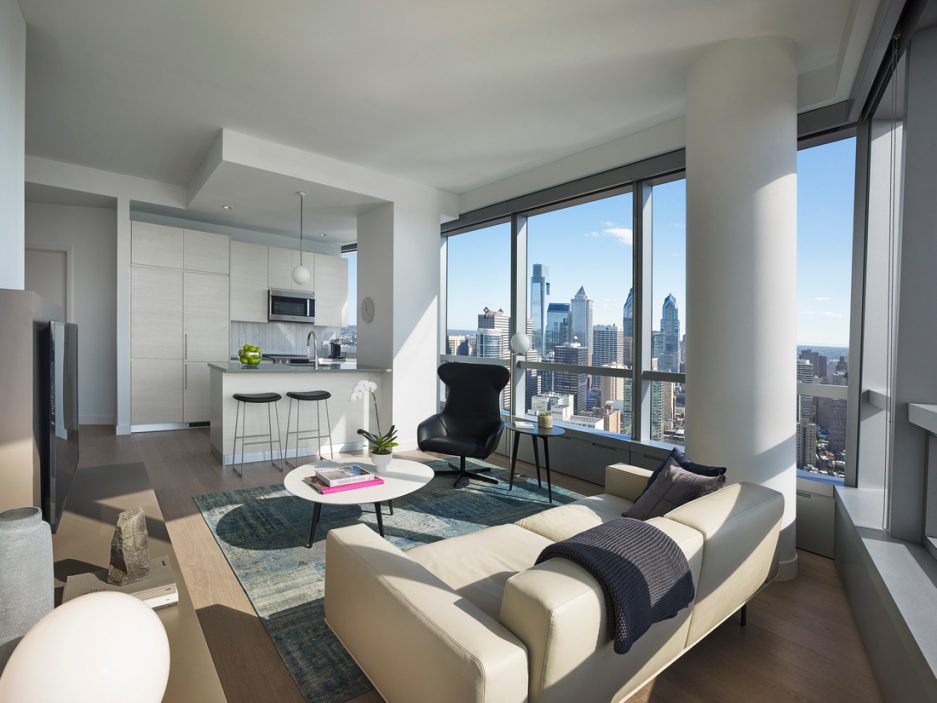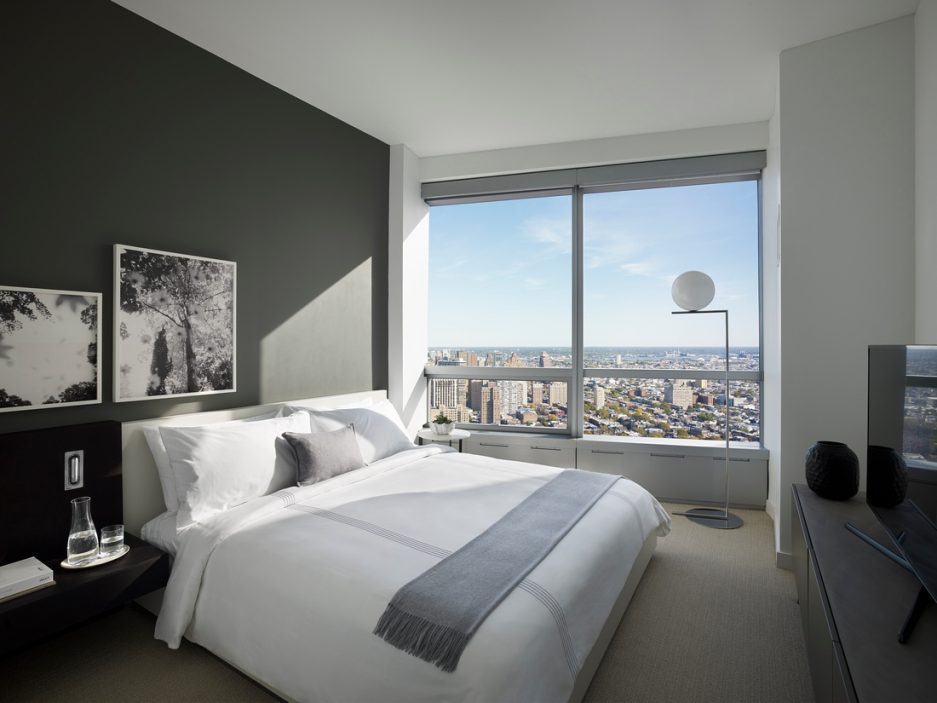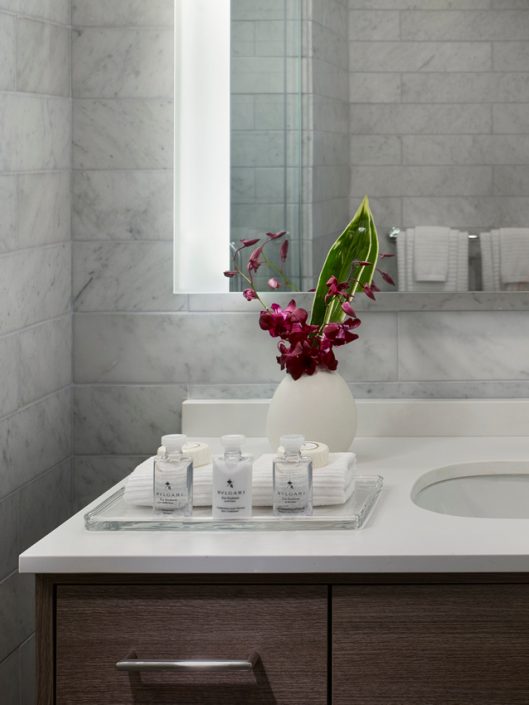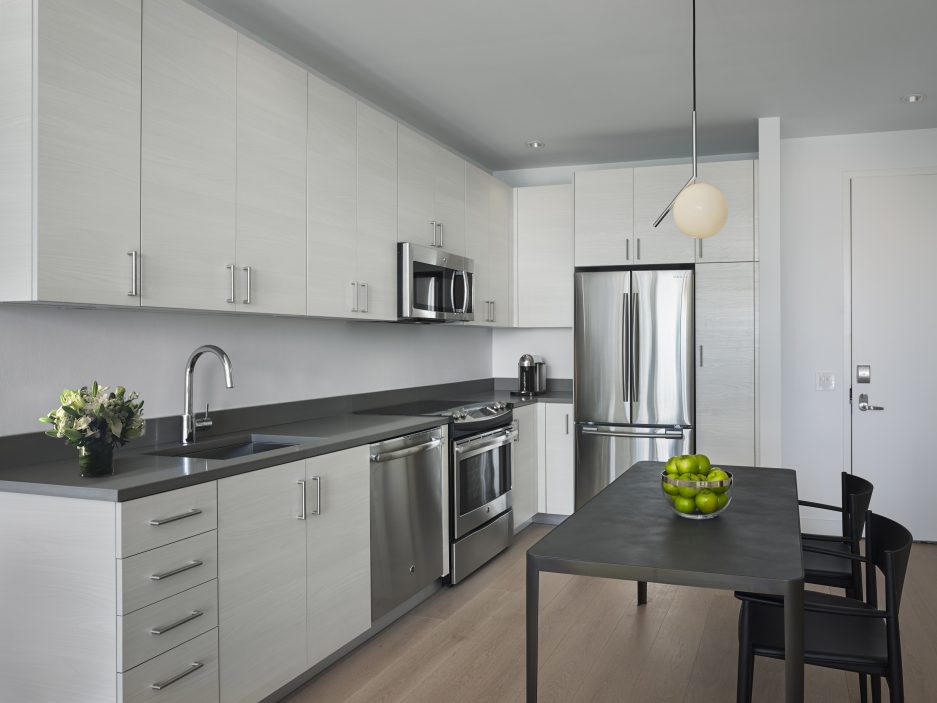 ---
Follow Sandy Smith on Twitter.
---
---