Hard Hat Tour: AKA University City
The extended-stay lodging chain's third Philadelphia location sits at the pinnacle of "Philadelphia's first vertical neighborhood." It also marks the latest step in a continuing evolution for the brand.
---
Those of you of a certain age may recall the TV ads for KormanSuites, "when just an apartment just isn't enough." The apartments the Korman family offered under that brand came with extra services and amenities — including furniture if you wanted it — and something other apartments at the time didn't offer at all, which were leases of less than a year's duration.
The KormanSuites brand was the brainchild of Larry Korman, the oldest of the fourth generation of Kormans to run the family real estate development and management company, and it revealed the existence of a hitherto undiscovered market: people who wanted a nice place to live that offered more than a short-term hotel room could but didn't need to be tied down to that place for an entire year.
The "extended stay" residence industry that sprang from that discovery has also grown and matured since then, and Korman has continued to play a role in its evolution with its extended-stay residence brand, AKA. Since opening its first location on Rittenhouse Square in 1997, AKA has grown to become the most highly regarded name in extended-stay lodging, offering ultra-luxurious furnished apartment-style residences and hotel-style services for those who needed a place to stay for more than a few nights but less than a year.
Celebrities love the level of service, attention and privacy AKA properties offer (the company is glad to share their references with you). So do executives and other business travelers who need a "home base" that actually feels like a home for a little while. Now, as AKA gets its third Philadelphia location (and its 11th worldwide) ready for its closeup, AKA University City General Manager Evan O'Donnell offered to let us take a look around the work in progress. The tour also offers an opportunity to catch up with some of the other changes that have taken place at AKA locally over the past year.
So, before the pictures, some words on those changes.
The pioneer AKA location on Rittenhouse Square got some tweaks in both design and offerings that build on its established reputation as the place to stay when you want to stay a while in Philly. The penthouse suites got makeovers from architect Edward Asfour, who designed its award-winning a.kitchen restaurant, and interior designer Nicholas Cardone. The residence also now welcomes guests who just want to stay the night, or a few nights, as they might at a hotel. They'll get the same stylish apartments and extra services the extended-stay residents enjoy. And a new amenity will be added to the array soon: a.cinema, an intimate onsite screening room.
A second AKA opened this summer in The Franklin, the Korman-owned apartment building in Washington Square West. AKA Washington Square, which is an extended-stay residence exclusively, was carved out as part of a larger $13 million renovation of the building that also renewed and expanded its ballroom and refreshed and upgraded its lobby. Along with opening AKA Washington Square, Korman added some more "experiential amenities" that will be available to all residents and guests in the building, including a bar and a live music program curated by local singer Eddie Bruce. Joining these soon will be a new restaurant, The Rarest, helmed by CNBC "Restaurant Startup"-winner chef Anthony Marini, and an afternoon tea in the lobby.
That brings us to AKA University City, the first new-from-the-ground-up property in the AKA collection. Make that "new from the 28th floor up": the residence occupies the top 19 floors of the Pelli Clarke Pelli and BLTa-designed FMC Tower at Cira South. When it opens in early November, it will be the highest hotel in the city, at least until the new Four Seasons opens atop the Comcast Technology and Information Center. But even after that hotel opens, guests at AKA University City will continue to enjoy breathtaking views of the Center City skyline and the Schuylkill from residences that feature elements designed by Piero Lissoni.
They will also have at hand the most extensive set of community amenities yet offered at an AKA residence, including: a 72-foot-long indoor lap pool, a fully equipped fitness and wellness center including a yoga studio, private dining and conference facilities in addition to the street-floor restaurant, its own private a.cinema screening room, an advanced business center, and a.terrace, a green-roofed, landscaped aerial oasis featuring fire pits and other outdoor amenities some 400 feet above it all. (Guests will also be able to hobnob with the general public at the somewhat less elevated Cira Green park next door.)
"The FMC Tower is an iconic project for Philadelphia, so it was very important for us to partner with a like-minded partner who understood the overall mission of the property," Jerry Sweeney, president and CEO of Brandywine Realty Trust, said in a statement. "AKA was a perfect fit for the residential component of the city's first vertical neighborhood. AKA University City will bring versatility to the neighborhood by offering daily, weekly, monthly and annual stays, and AKA's long track record of executing a high-quality luxury standard is perfectly consistent with our overall aspirations for the FMC Tower at Cira Centre South."
Apartment residences will be available either with or without furniture, and guests may take advantage of extended-stay serviced residences or hotel residences.
The pictures below give you an idea how far work has progressed on the new residence-hotel as well as a glimpse at what the finished product will look like.
---
AKA University City: Work in Progress and A Glimpse of What's to Come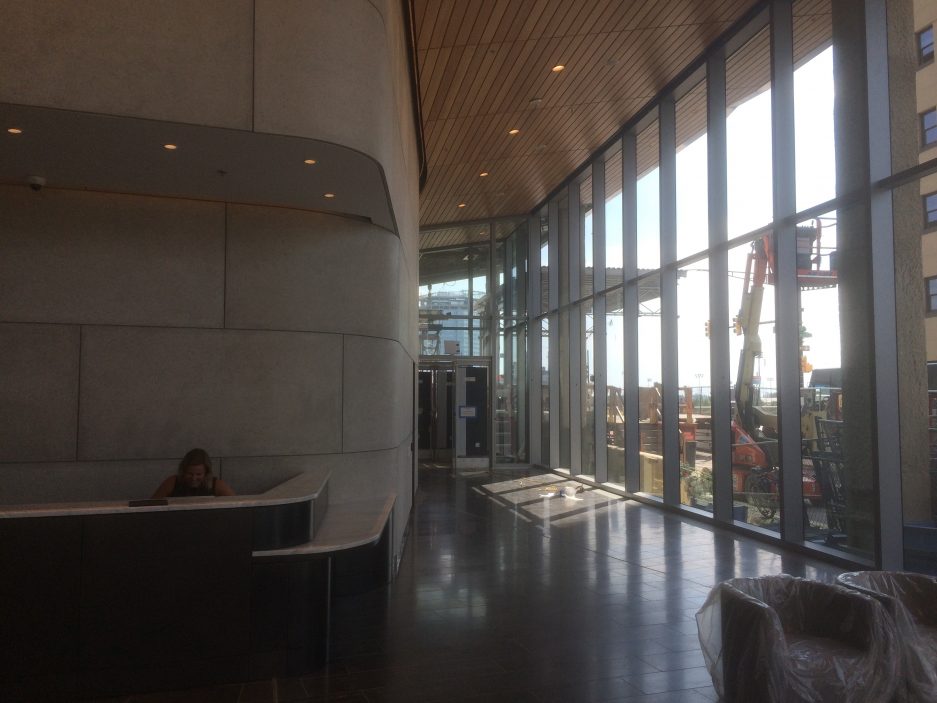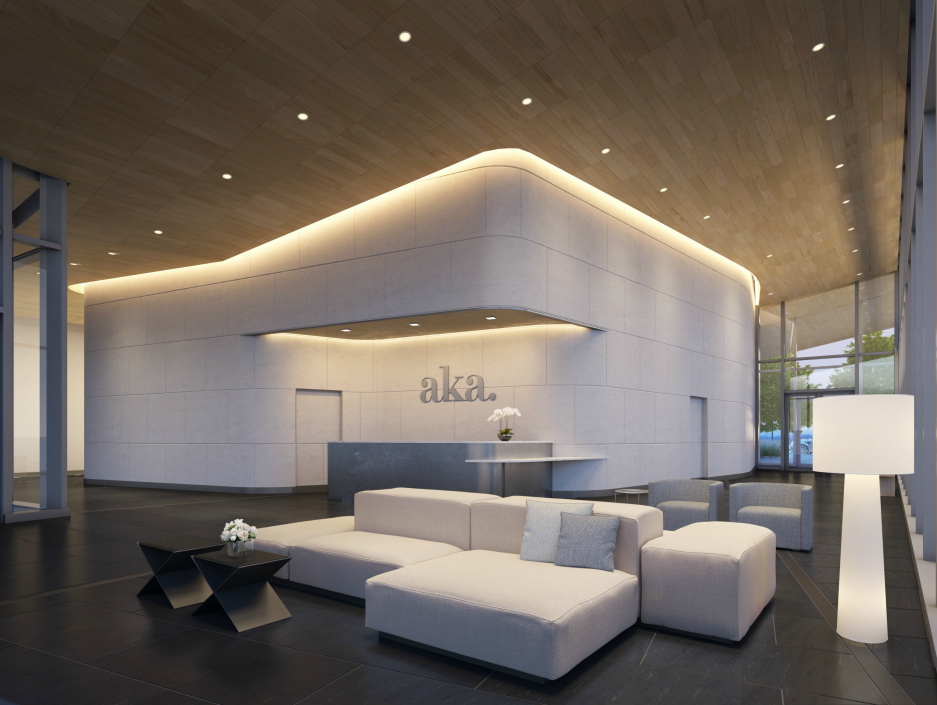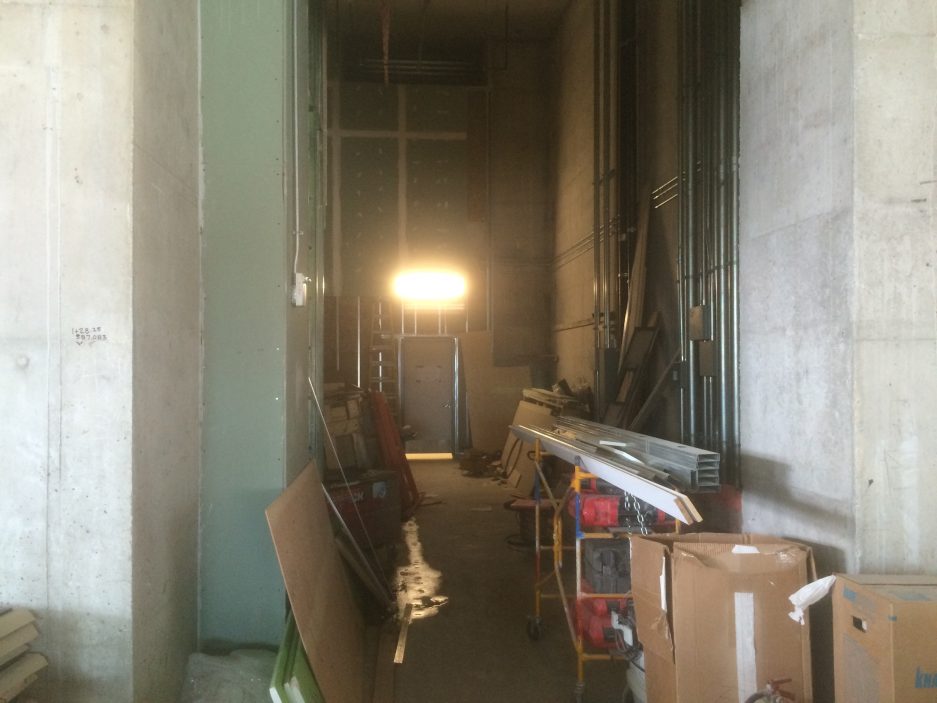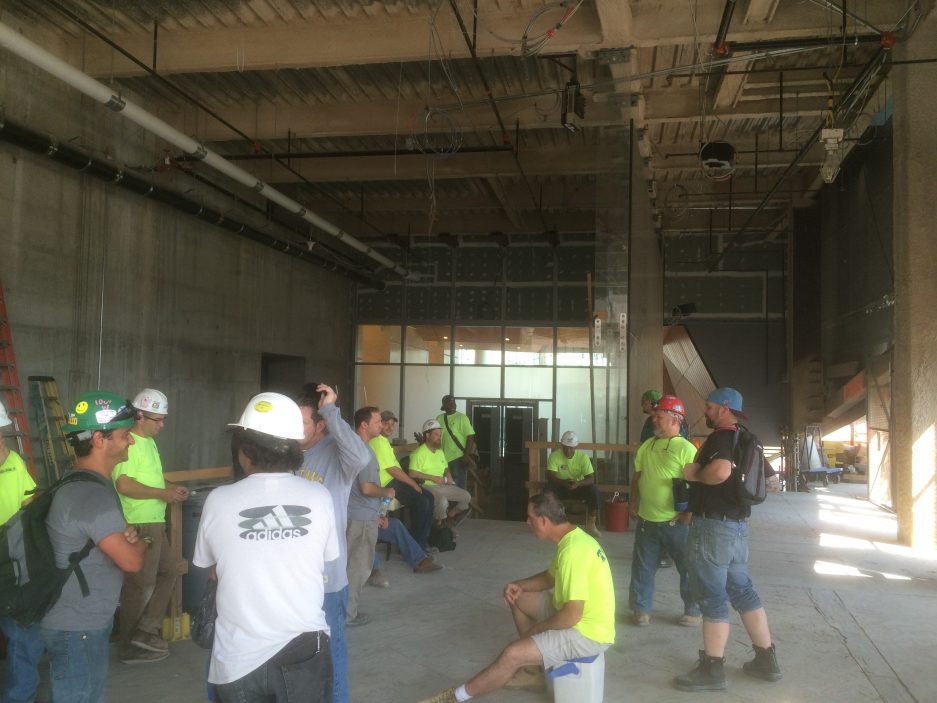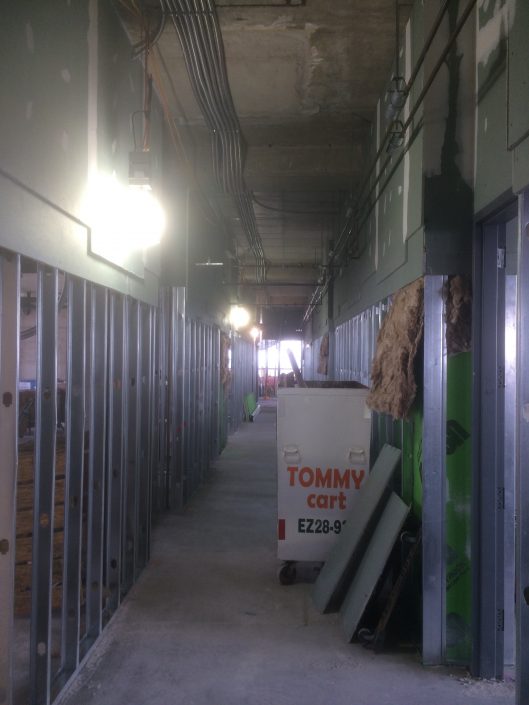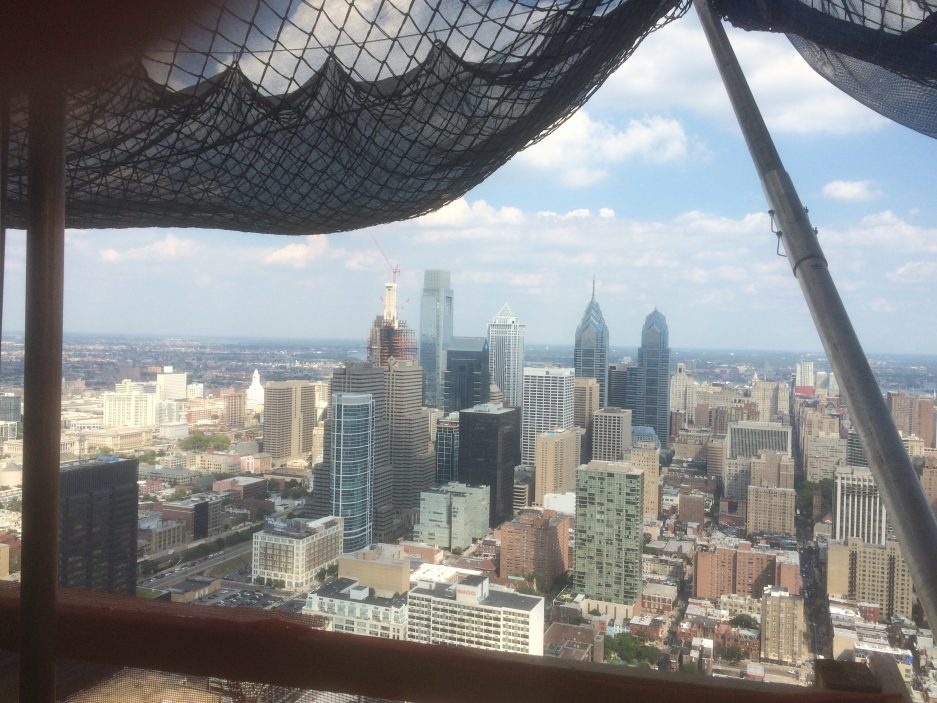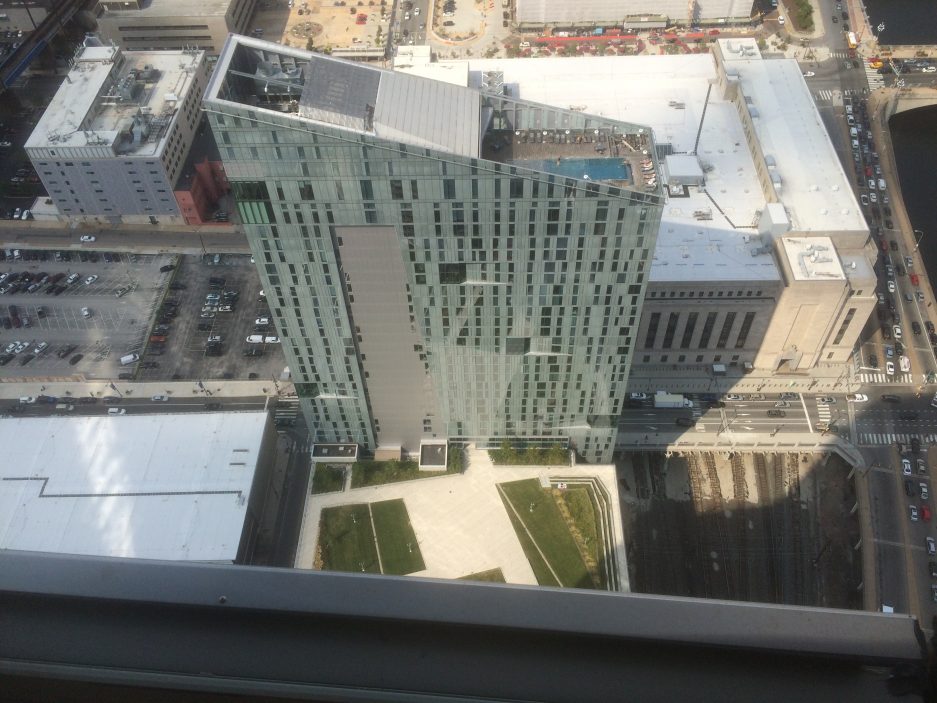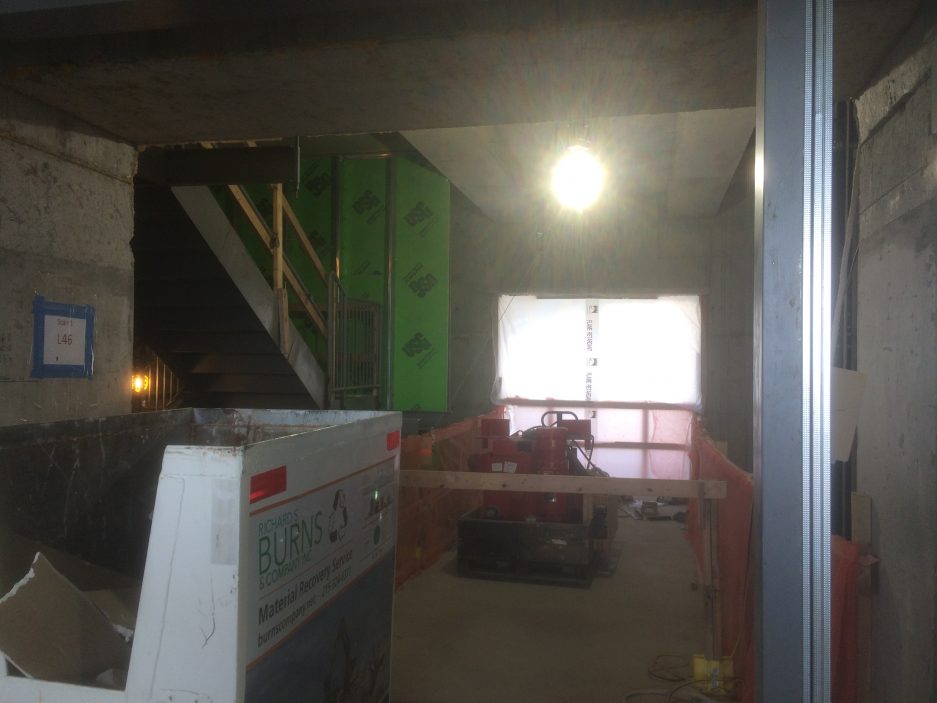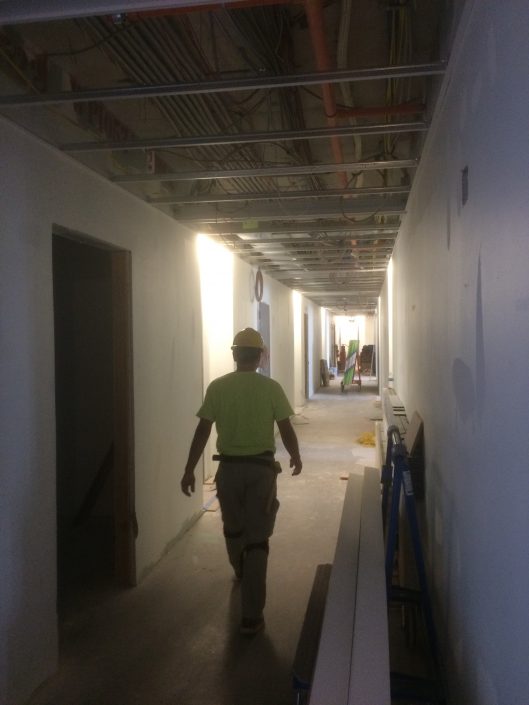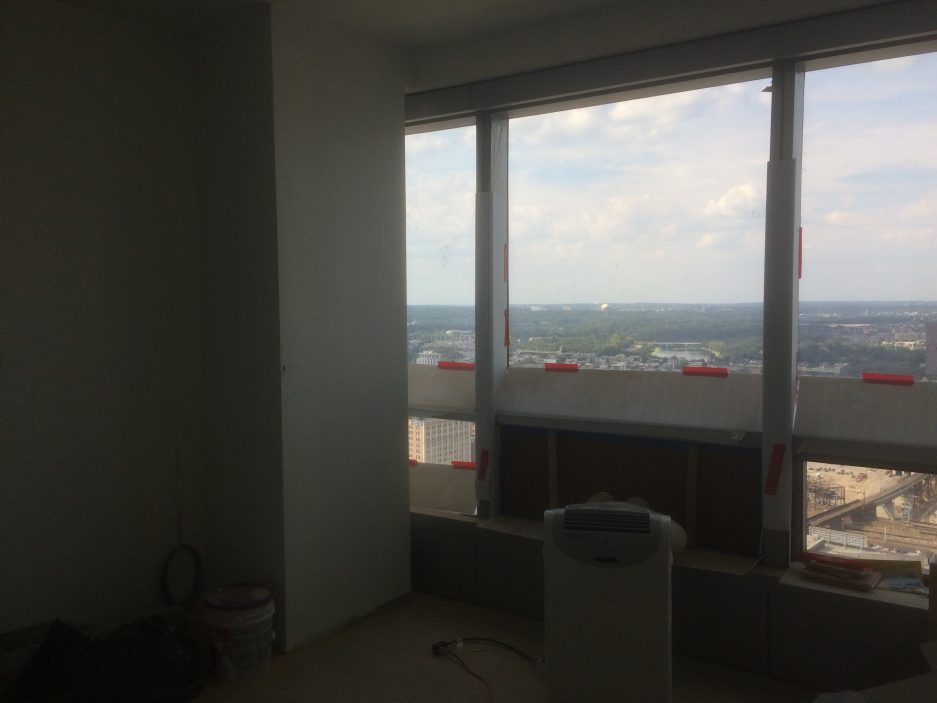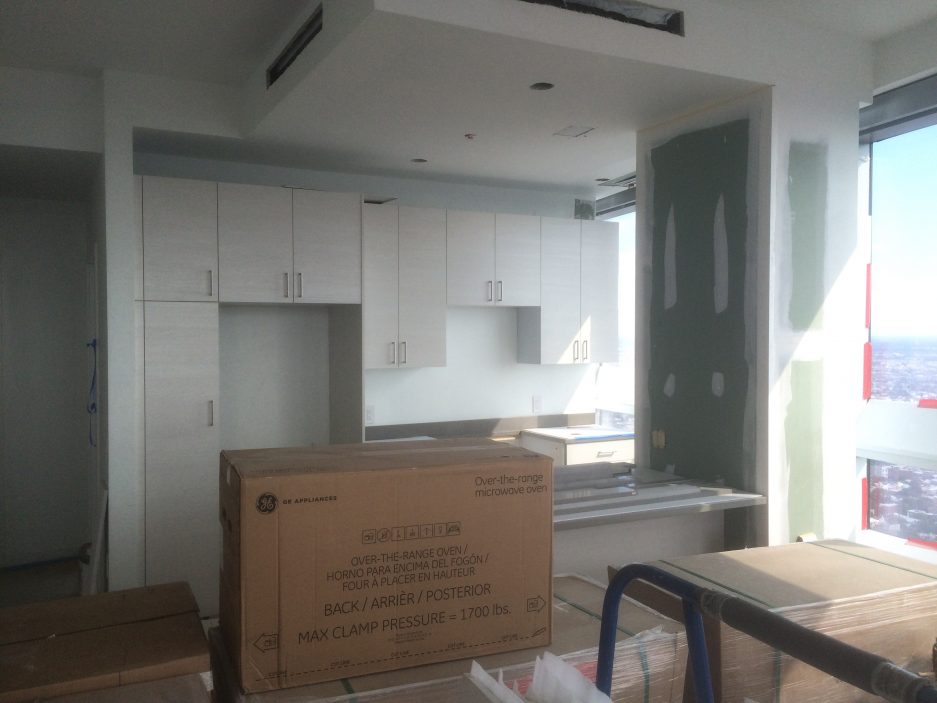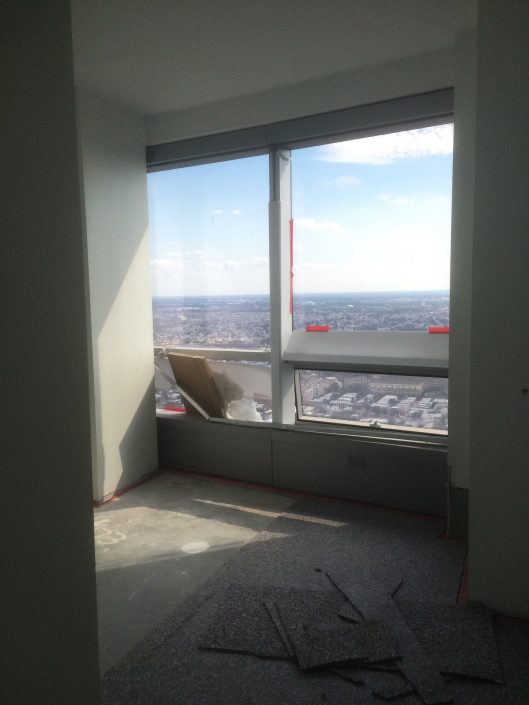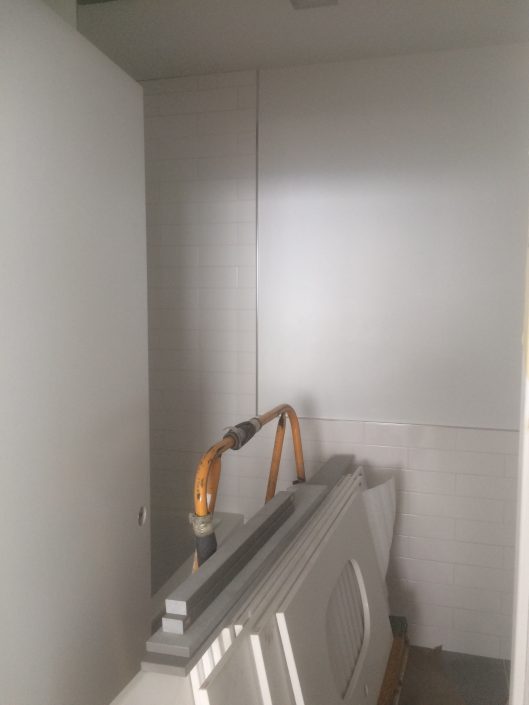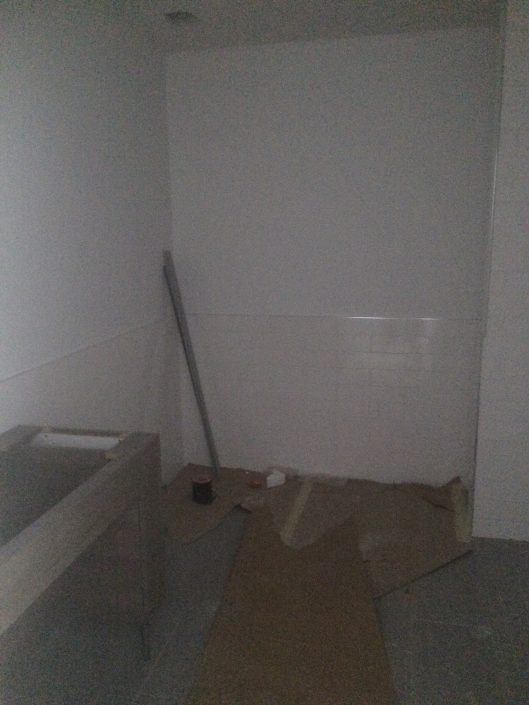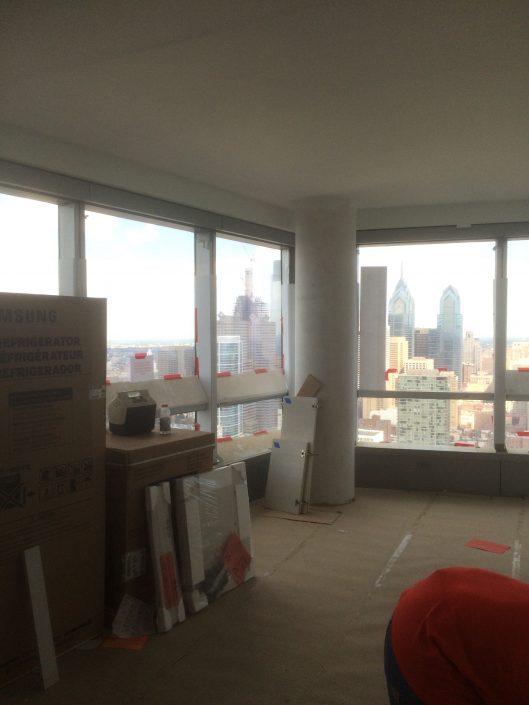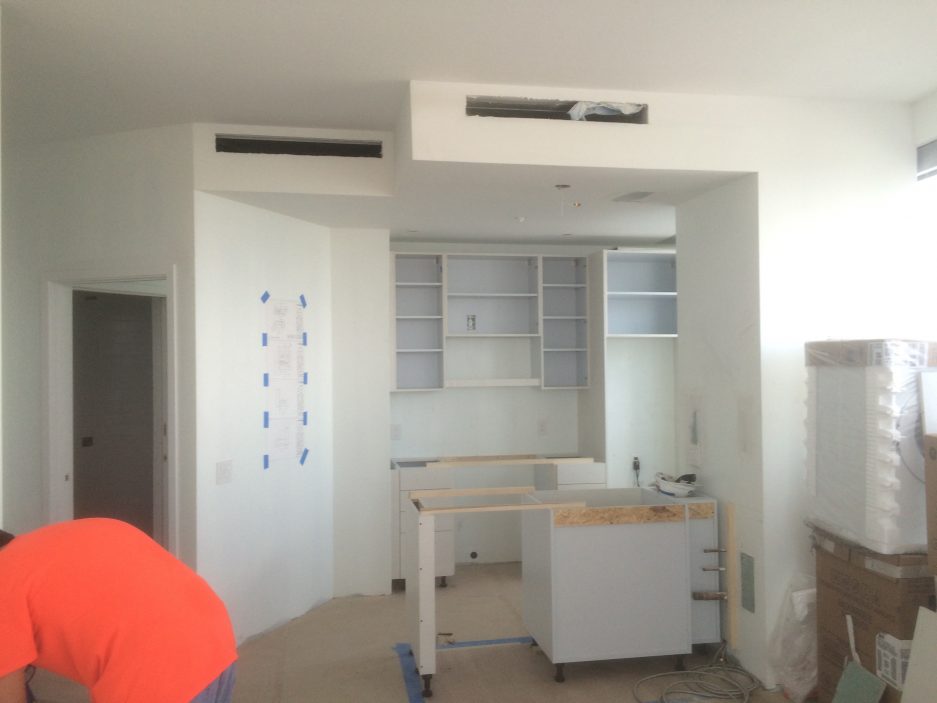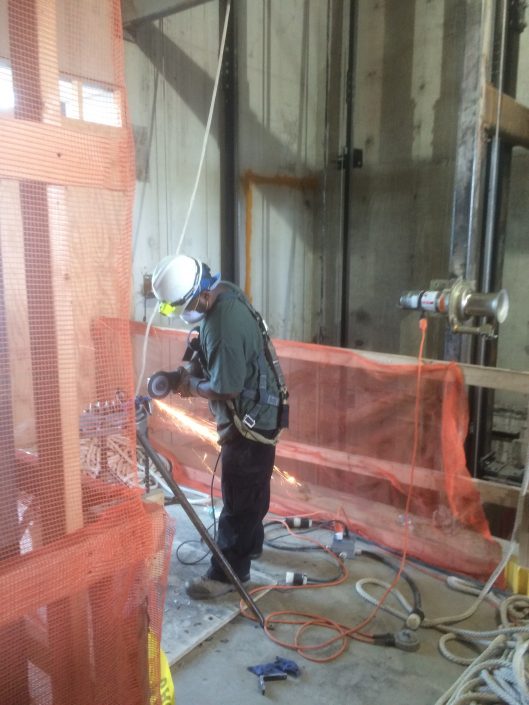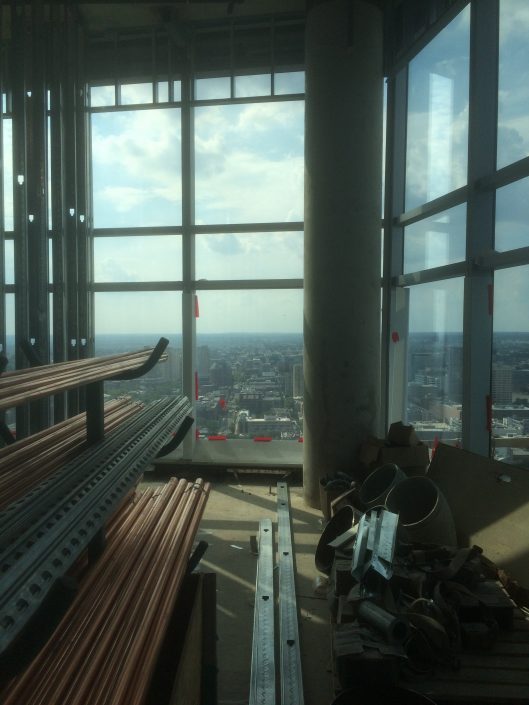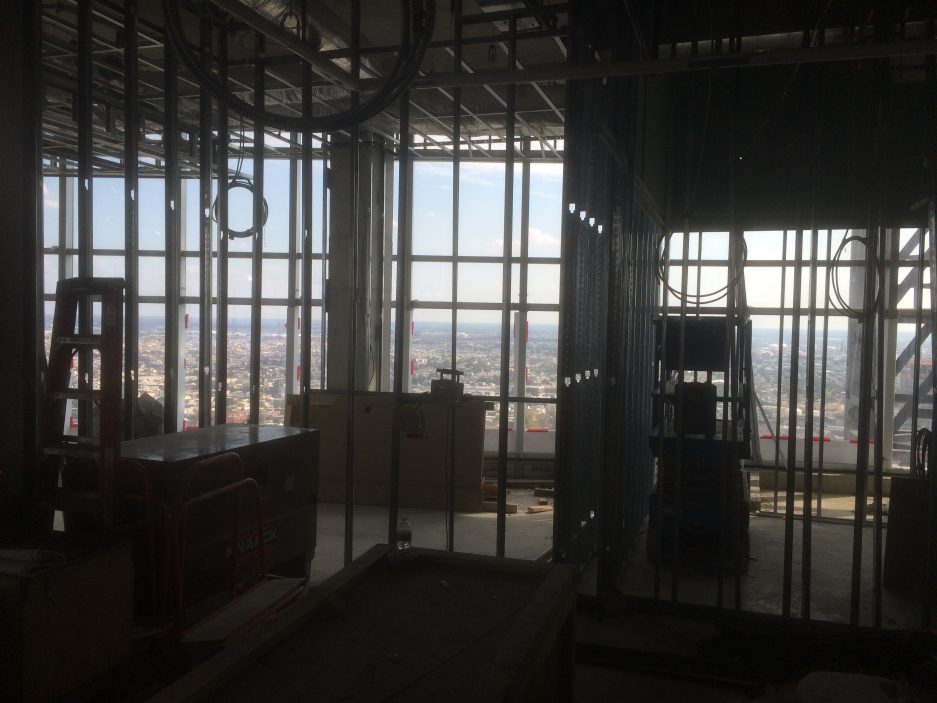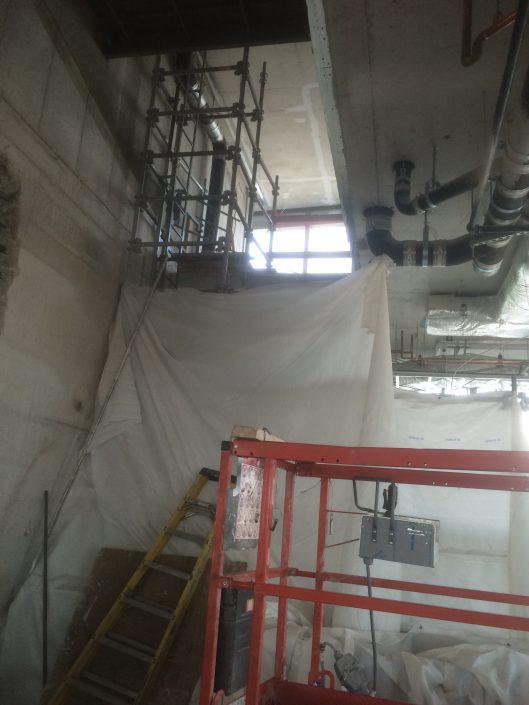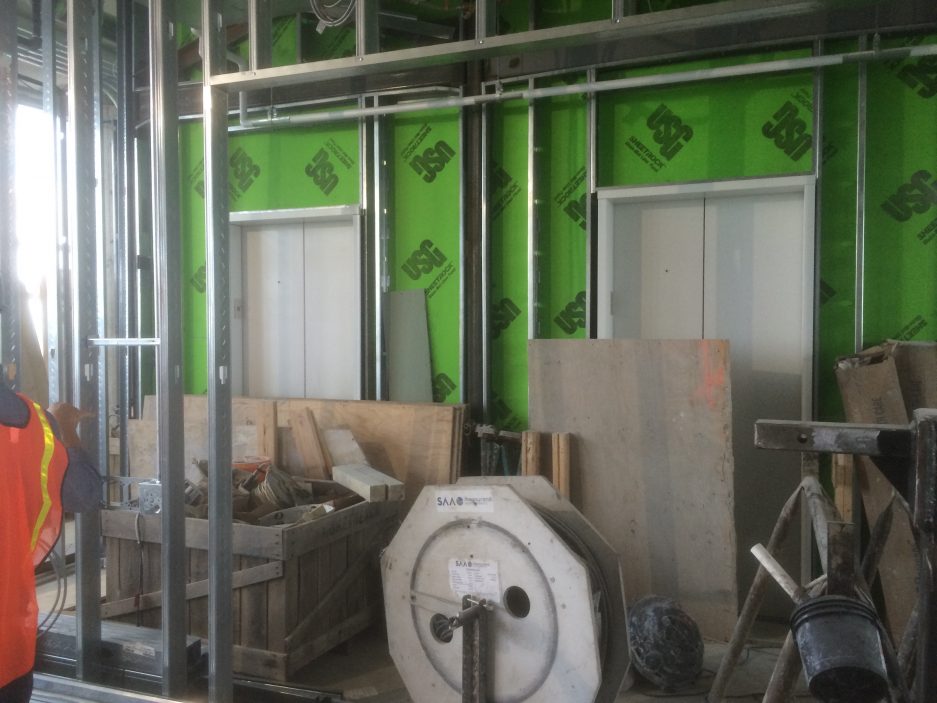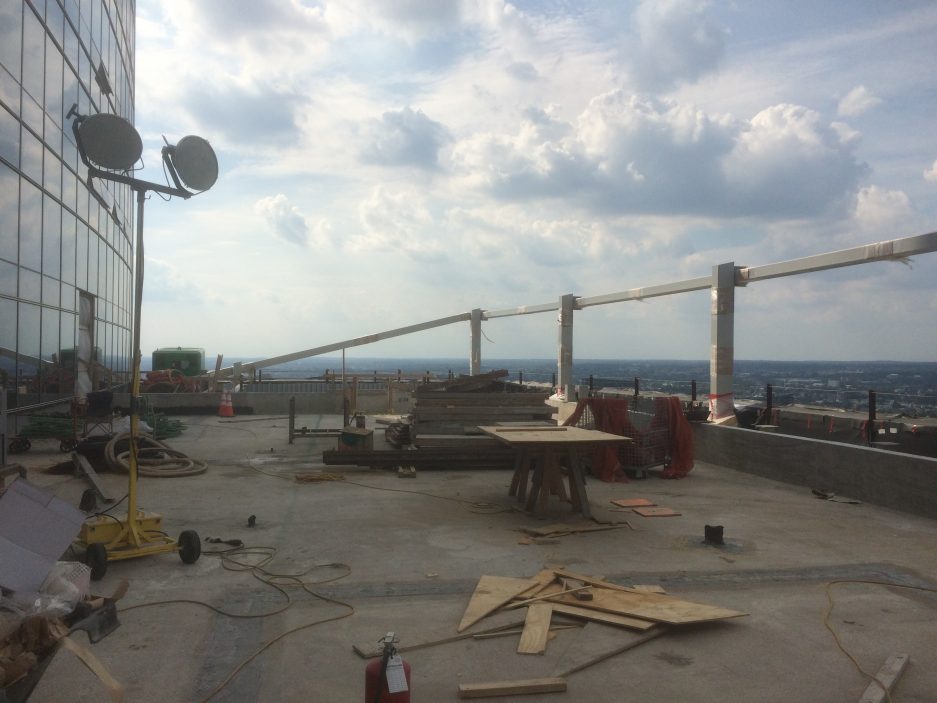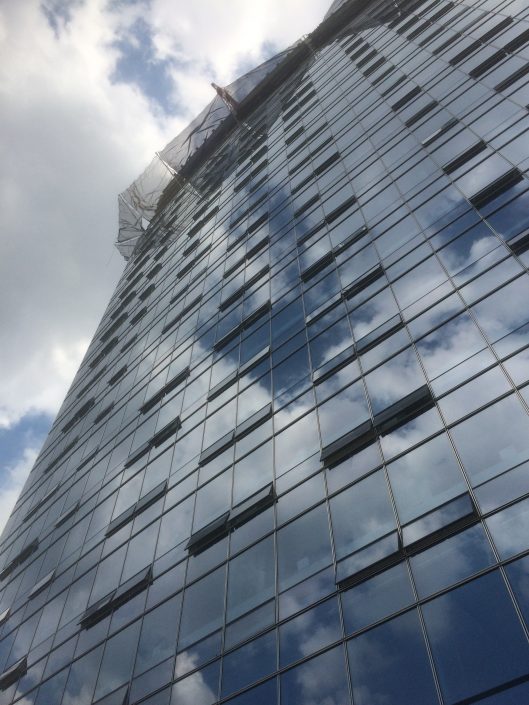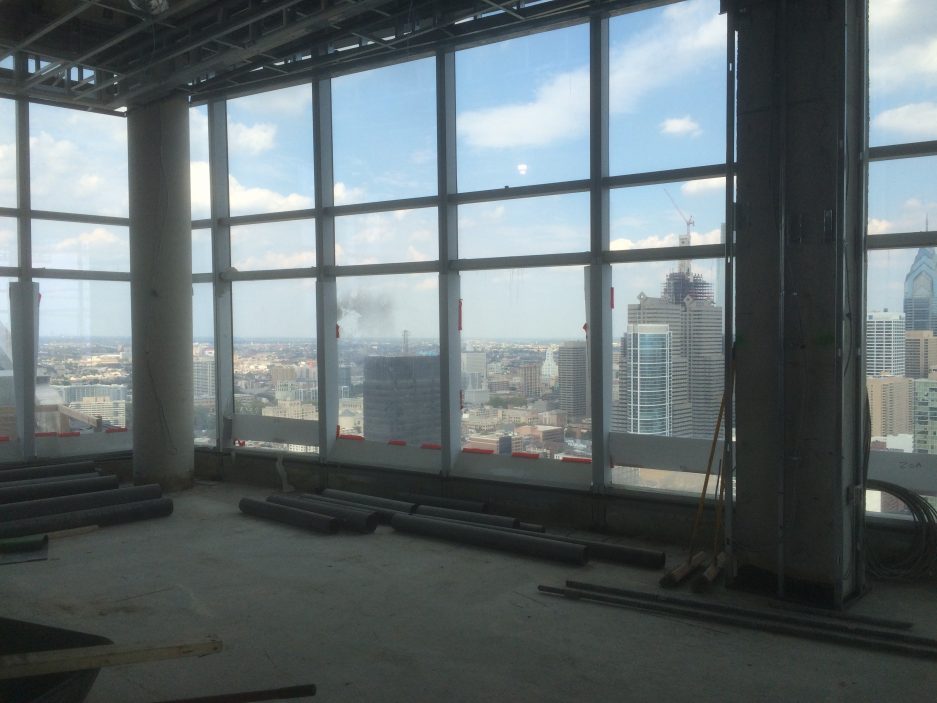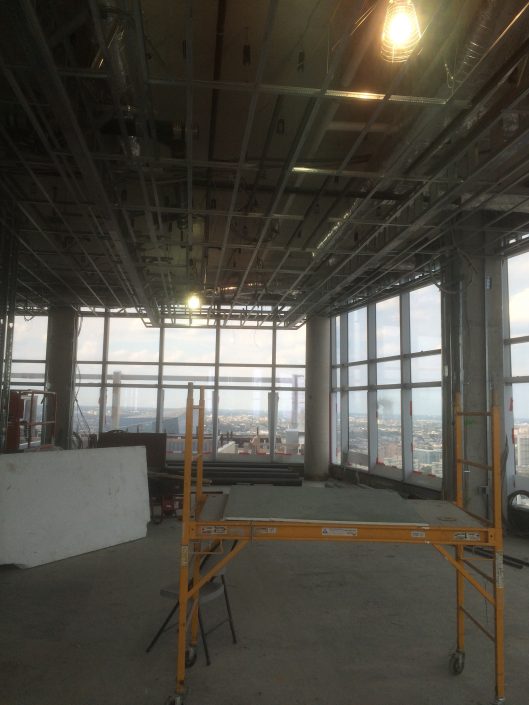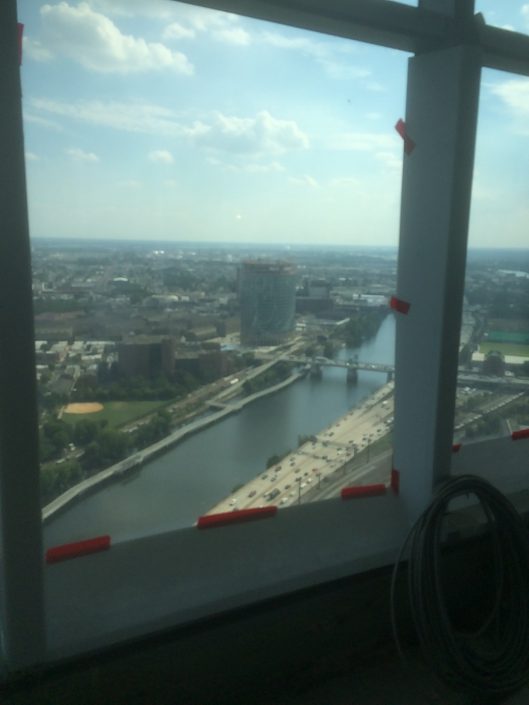 ---
Follow Sandy Smith on Twitter.
---
---