That House Out There: Yes, George Washington Really Did Sleep Here
They were doing teardowns in the 19th century too. This Society Hill home, which has its own list of famous owners, occupies the site where Washington had his headquarters in the waning years of the American Revolution.
---
"George Washington slept here" is a hoary cliché that's been attached to many a historic home in and around Philadelphia (and elsewhere, while we're at it).
But every once in a while, one runs across a property with a truly legitimate claim to that phrase. This meticulously restored 1830 Society Hill mansion is one such property, at one remove.
The "one remove" is the house that was removed to make way for this one. That house was built by John Penn, Pennsylvania's last colonial governor, around 1765. Penn sold the house to Benjamin Chew, the first chief justice of the Pennsylvania Supreme Court, in 1771, and it was while Chew owned it that Washington used it as his headquarters, from November 1781 to March 1782. (Washington sublet the home from its then-current tenant, Francisco Rendon, the second Spanish ambassador to the United States; this home served as the first Spanish embassy in America.)
The site changed hands three more times before the house now sitting on it was completed. One of two wealthy merchants named White — either Henry, who bought the property from curriers Joseph M. Eldridge and John R. Brick in 1829, or William R., who bought the house from Henry the following year — demolished the original three-story house and built this much grander four-story Greek Revival mansion in its stead. By this time, Society Hill had been fully built out, thus showing that urban renewal projects were not limited to the 1960s here.
This house, which was added to the National Register of Historic Places in 1971 but not added to the local historic register until 1999, has also had a few notable occupants. Most prominent among them were William M. Swain, the co-founder of the Public Ledger, the first penny newspaper in Philadelphia, and Albert M. Greenfield Jr., the son of legendary real estate broker-developer, activist for intercultural harmony and former Philadelphia City Planning Commission chair Albert M. Greenfield.
The home's current owner may not have an illustrious name but does have great reverence for the home and its history, having poured $1 million into a careful total restoration that dismantled the home's interior, restored its original woodwork and ironwork, and reassembled it in 2002.
As the photos below show, the restoration was performed with total sensitivity to the home's character (and with close guidance from the Philadelphia Historical Commission), yet it included those modern features and comforts buyers prize most: an up-to-date kitchen with high-end professional-grade appliances and a striking master bathroom with frameless glass shower enclosure.
The rest of the home's details hew to history while maintaining an atmosphere of elegance and luxury. Among its other notable features are a 24-foot by 24-foot grand ballroom on the second floor with 14-foot-high ceilings and 7 1/2-foot-high windows overlooking Third Street, four fireplaces (one wood-burning, the others gas), exquisite period light fixtures that include a Maria Theresa chandelier, three-zone climate control, and a lovely rear garden for outdoor dining and entertaining. And it's right in the middle of not only Society Hill but also its storied Mansion Row, which means that all this fabulousness is convenient to just about everywhere you want to be.
THE FINE PRINT
BEDS: 7
BATHS: 4 full, 1 half
SALE PRICE: $2,650,000
OTHER STUFF: This home also comes with deeded parking for two years prepaid with an acceptable offer.
---
242 S. 3rd St., Philadelphia, Pa. 19106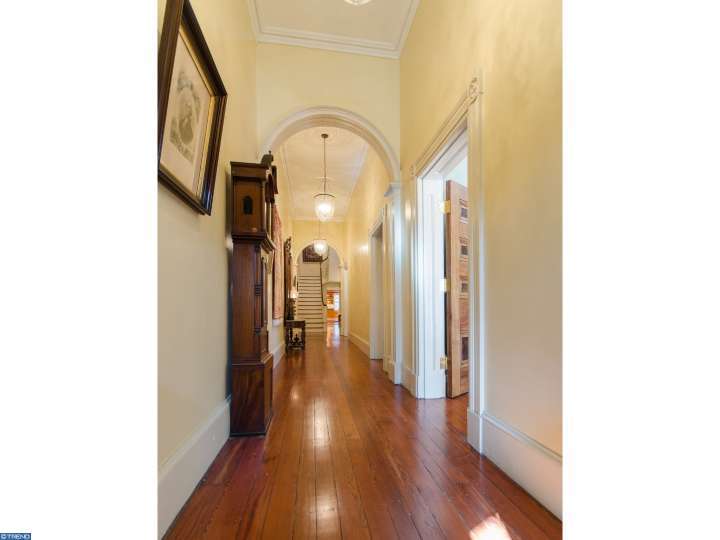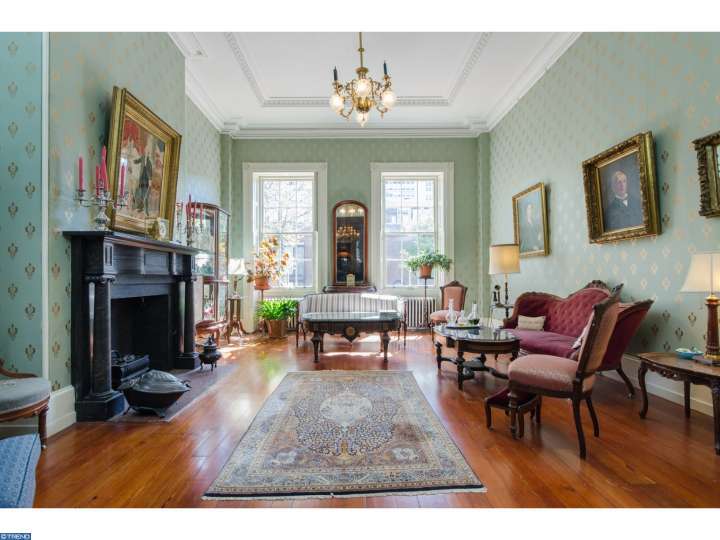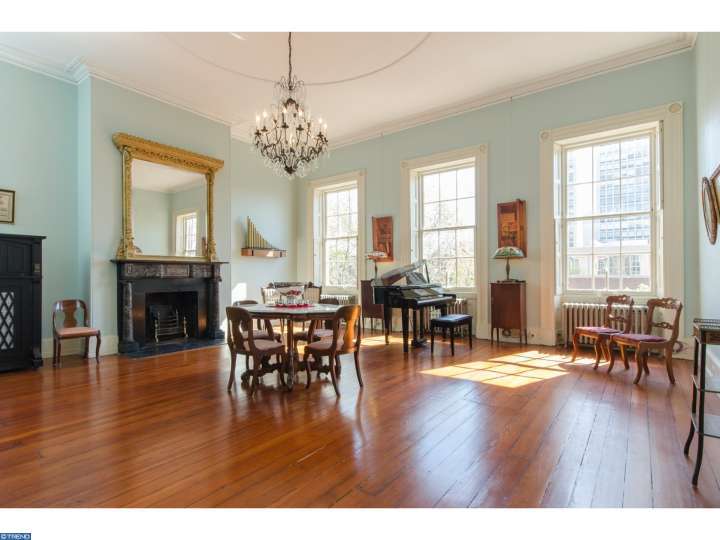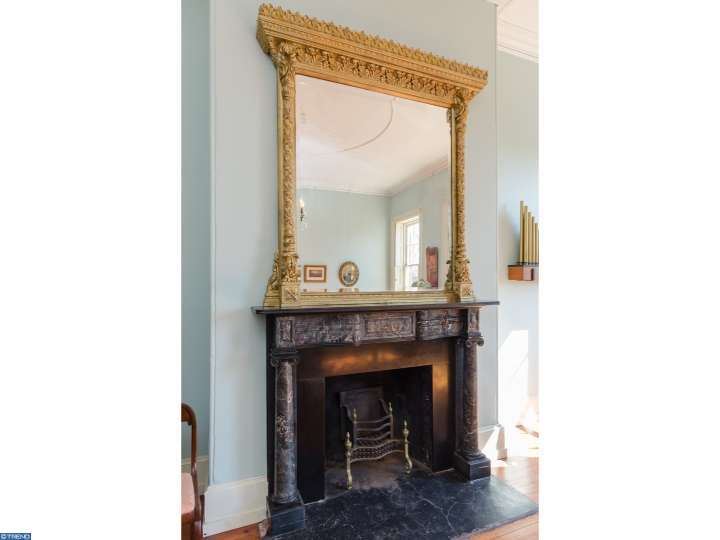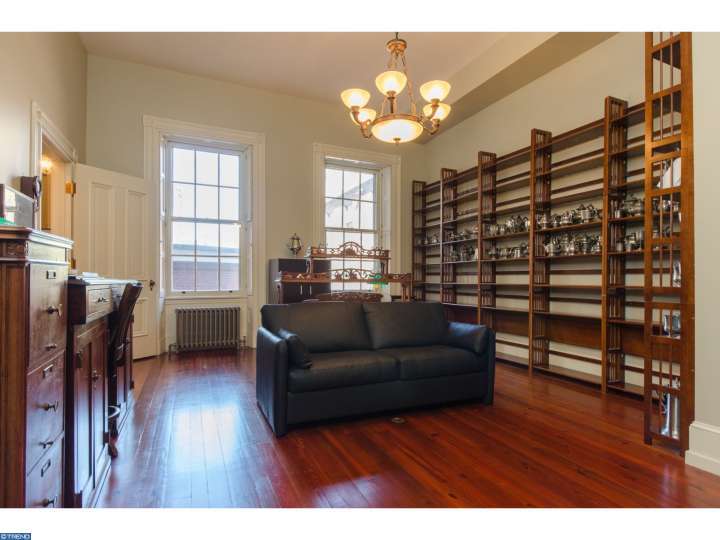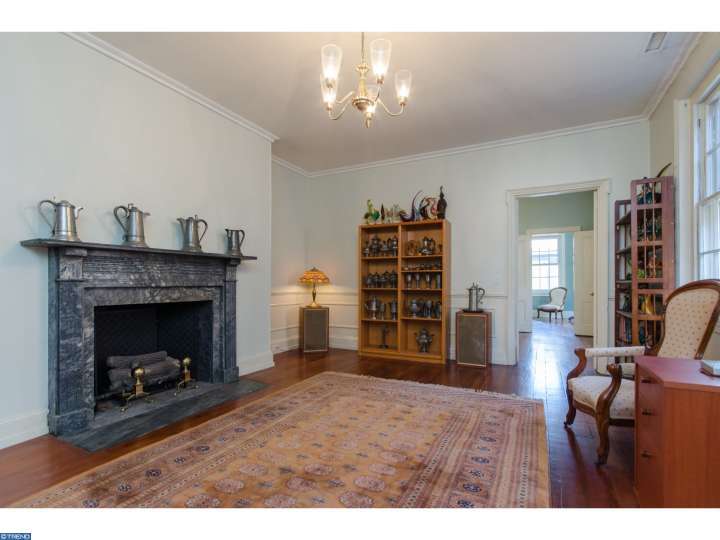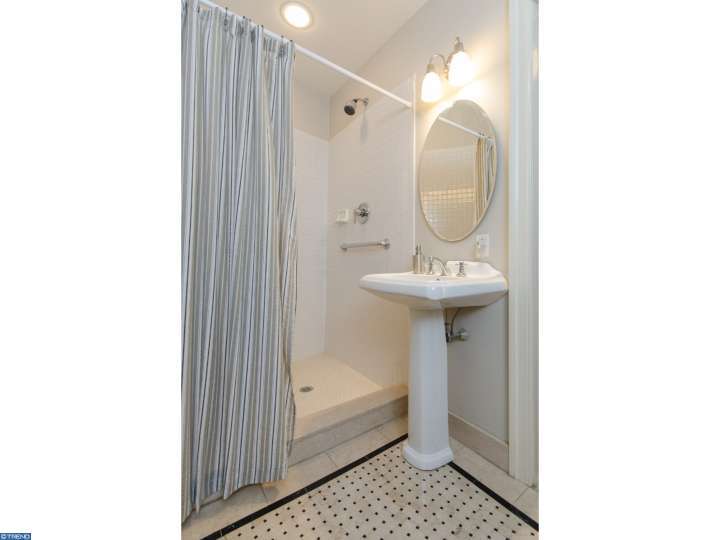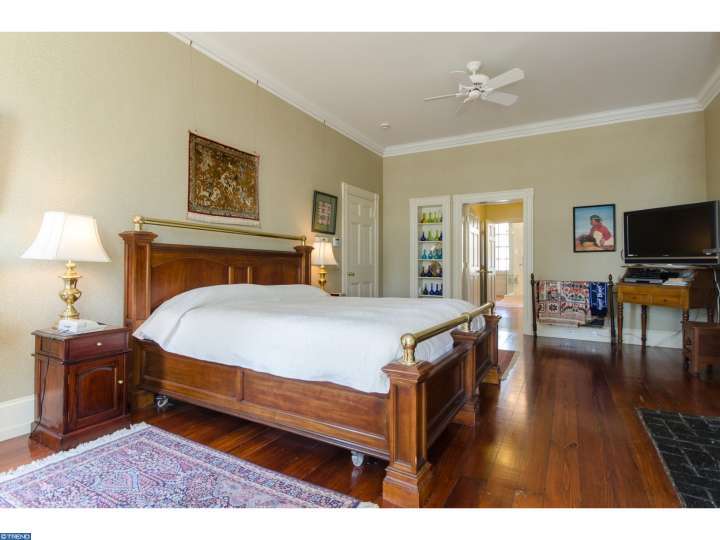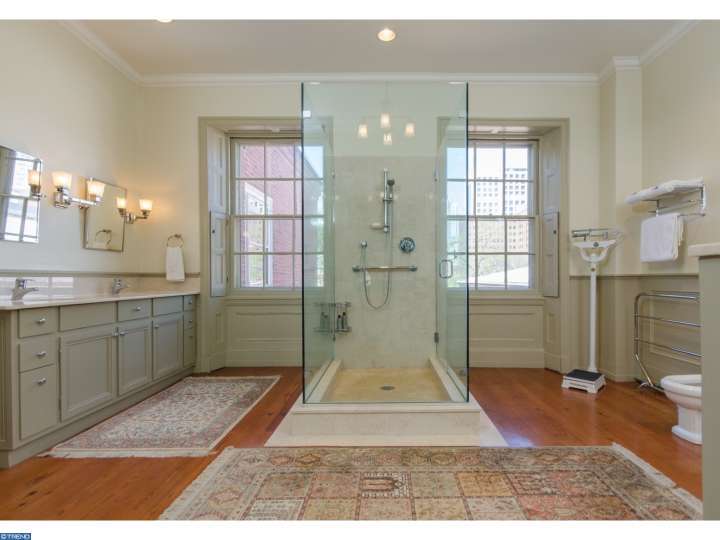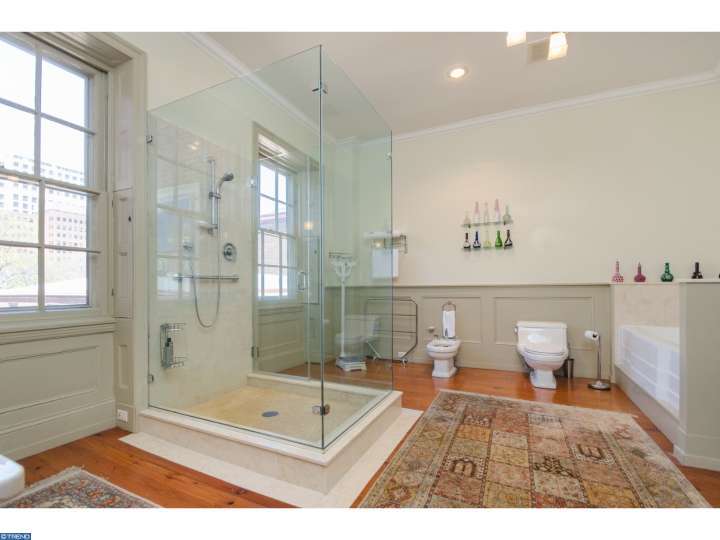 ---
242 S. 3rd St., Philadelphia, Pa. 19106 [John Portland | BHHS Fox & Roach]
---
---