Heavenly Conversions: Step Inside a Luxury Condo Unit at Narberth Place
A former place of worship now houses six luxury condo units.
---
The Divine Lorraine isn't the only heavenly conversion story in the news this week.
The triumvirate of buildings that make up Narberth Place is now officially complete. A rep from Main Line reBUILD, the developer on the project and similar church conversions in Ardmore and Gladwyne, has confirmed that work on Elm Hall, the former United Methodist Church of Narberth building at the corner of Price Avenue and North Essex Avenue, has wrapped up.
Let's take a peek inside, shall we?
The results yield six luxury condo units that sought to preserve much of the architectural character of the former church, including vaulted or angled ceilings, detailed wood banisters and even the stained glass windows have been retained and restored (though the religious imagery has been removed).
The images below are from unit 6, which is listed at $775,000 and comes with 2,243-square-feet of space, two fireplaces and a lovely 20-foot wide balcony space.
THE FINE PRINT
Beds: 2
Baths: 2
Square Feet: 2,243
Price: $775,000
Additional Info: Parking is including in the underground garage.
---
Elm Hall at Narberth Place - Unit 6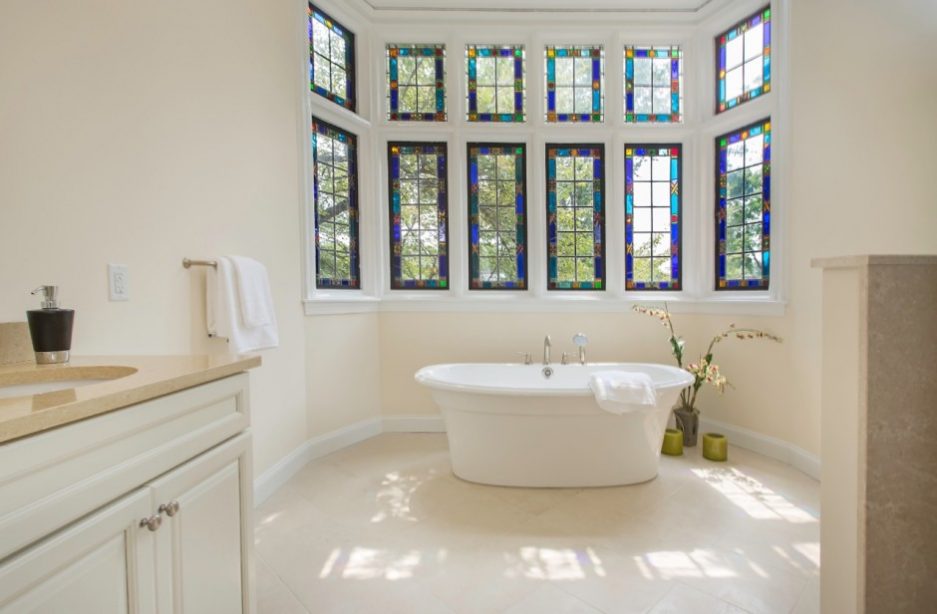 ---
---