Transformation: United Methodist Church of Narberth Goes Condo [PHOTOS]
Architectural details will be retained at Narberth Place. Photos by Laura Kicey.
---
The massive condo conversion project at the site of the former United Methodist Church of Narberth has a new name and so do its developers. The project is now known as Narberth Place, an umbrella moniker for Elm Hall (the renamed church itself), Barrie House (the old parsonage) and Vauclain Manor (a new townhouse). The project will eventually include 12 units with three in Vauclain, three in Barrie and six in the old church, according to Main Line reBUILD (formerly Main Line Realty Partners).
Developers plan to retain the original architectural details of the parsonage and the church while adapting the interior with modern finishes. In order to preserve the original details, a facade easement was granted for both the church and the parsonage. The new construction building, Vauclain, will use similar materials to those being used in the Barrie conversion. Both Barrie and Vauclain are set to be completed late this summer, at which point construction will begin on Elm Hall. Framing began on the third floor of Barrie just last week.
The entire project — which also includes an eventual parking area in what is now the basement of the church – is among the first under an ordinance the Narberth Borough Council adopted in June aimed at helping the community to preserve some of its oldest buildings. The ordinance created an application process for developers to submit plans for "conditional use" under which historic buildings could be adapted for future use.
Take a look at the gallery of Laura Kicey's stunning photos for a peek into not only the construction going on at Barrie and Vauclain but a look inside the church itself.
---
Narberth Place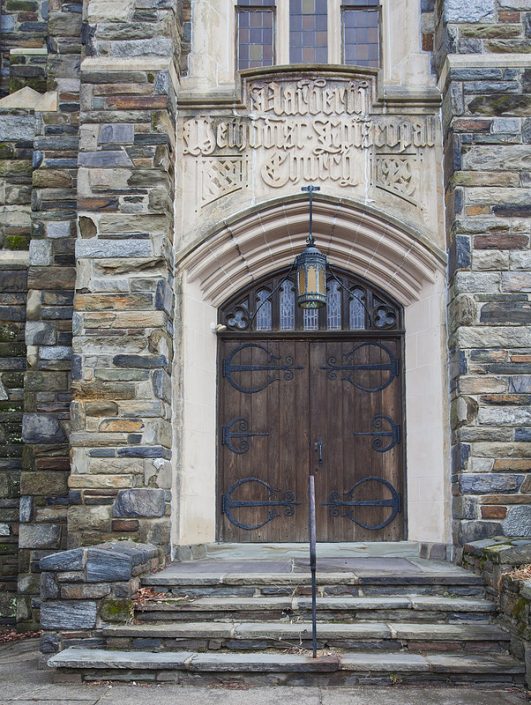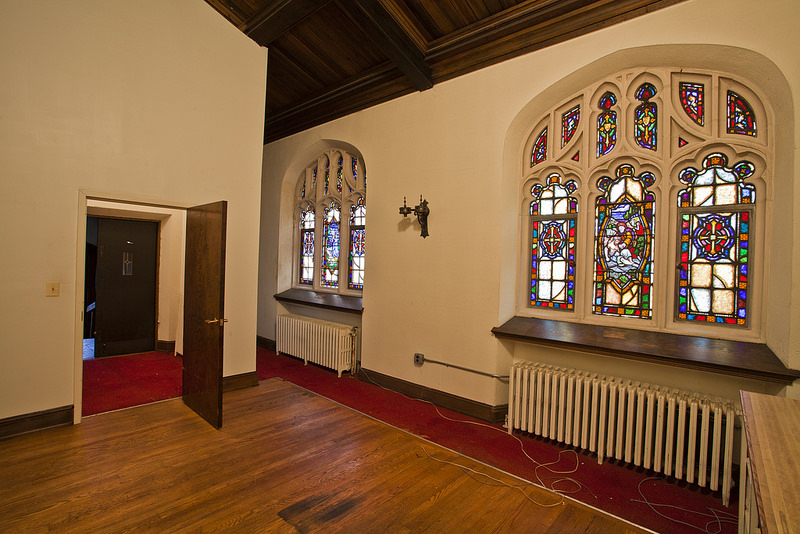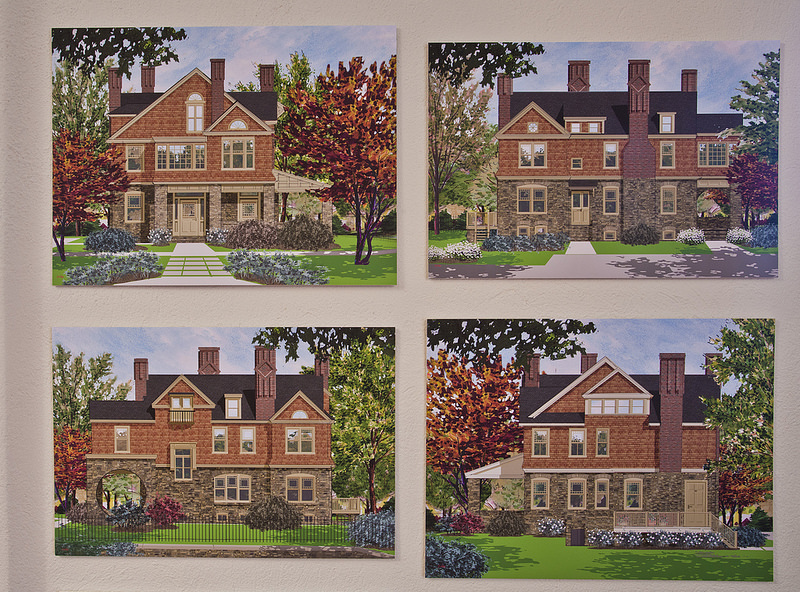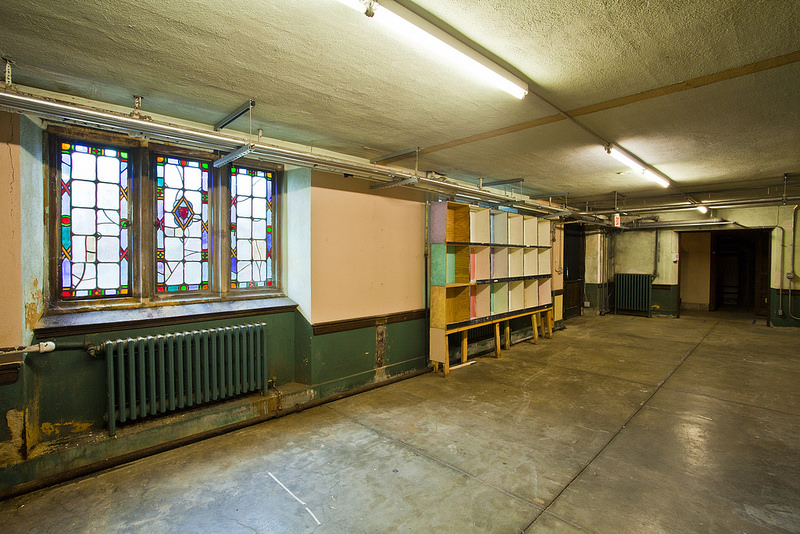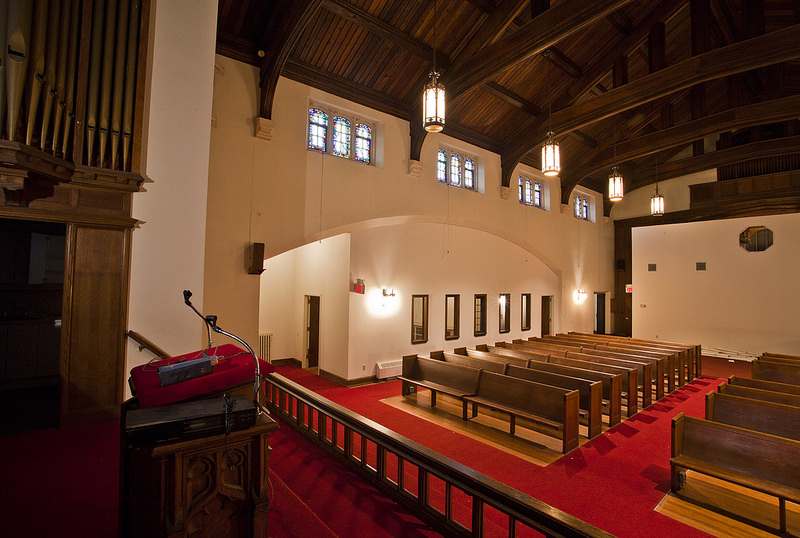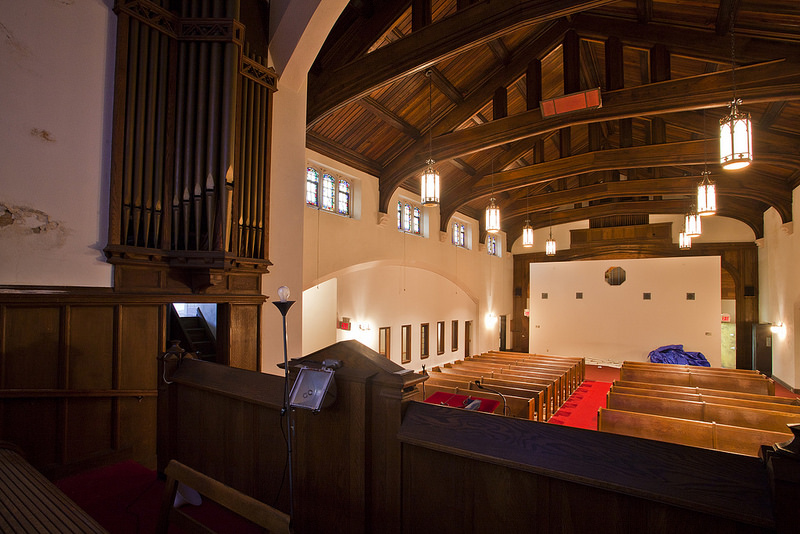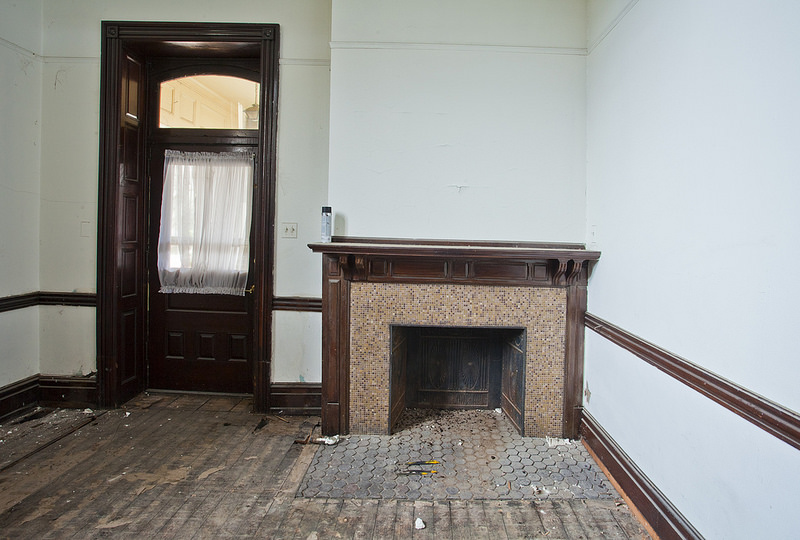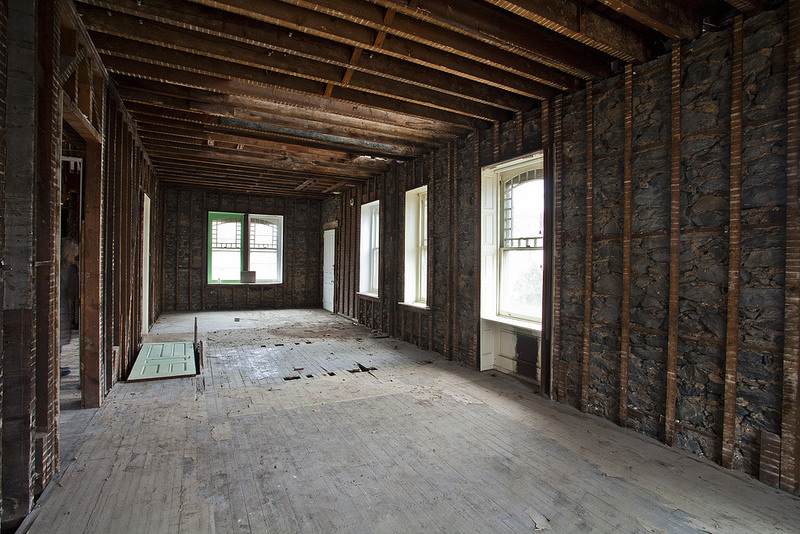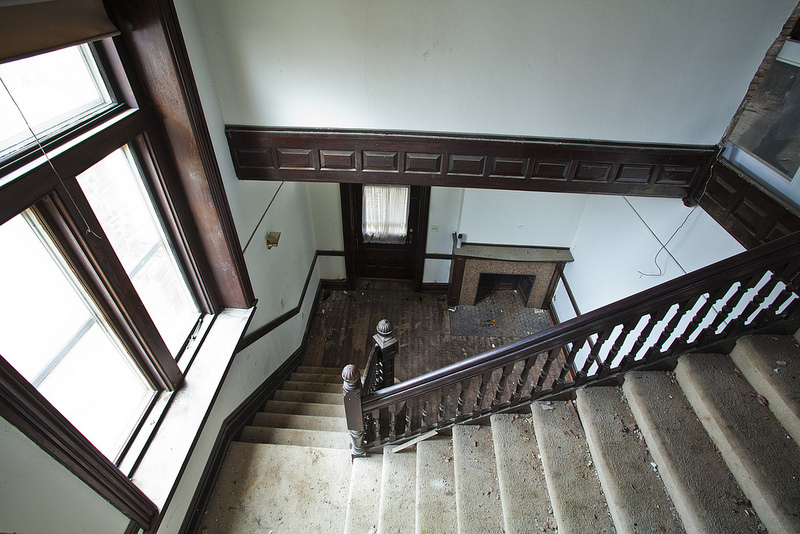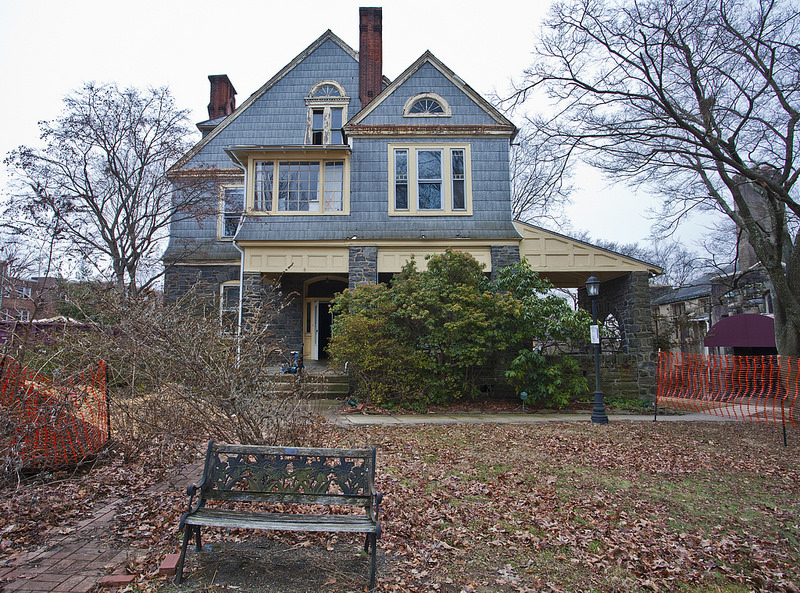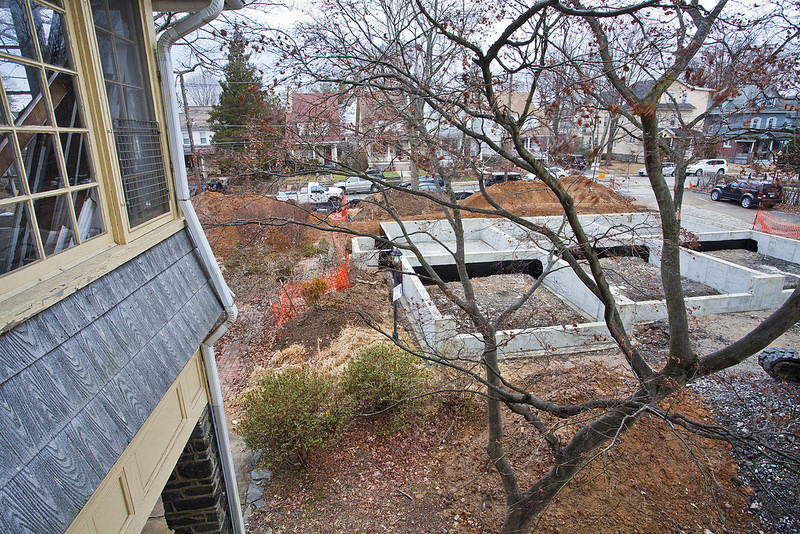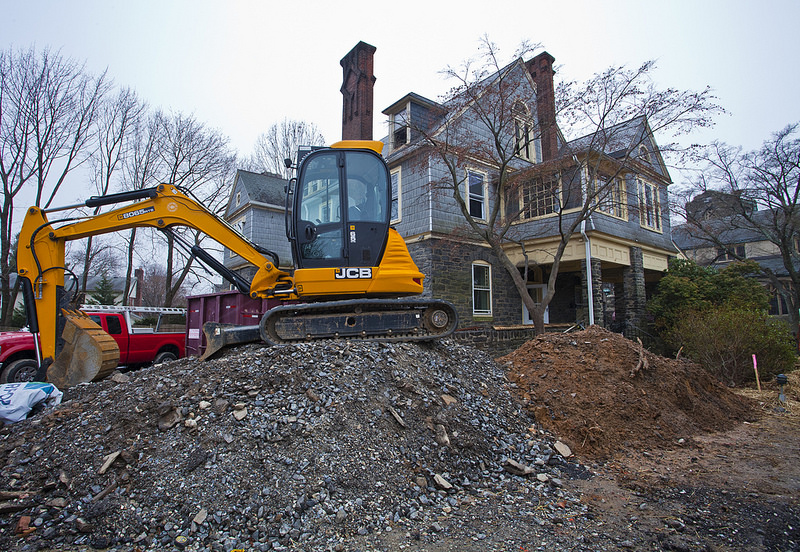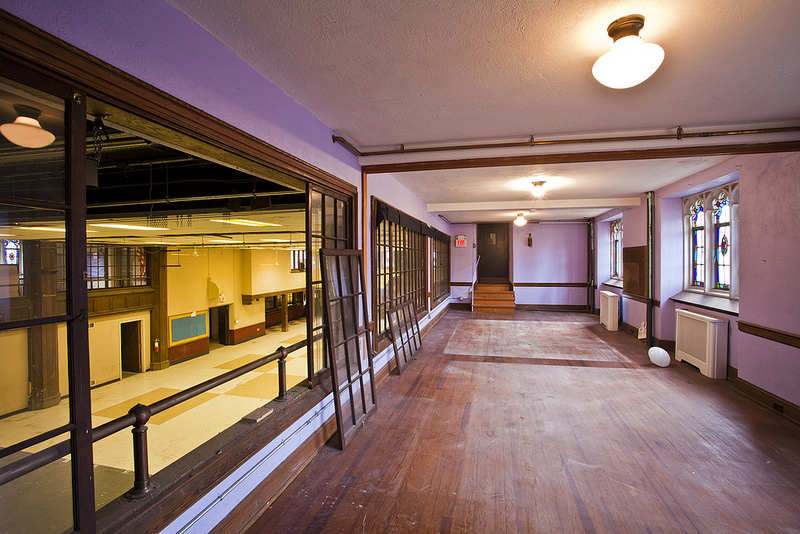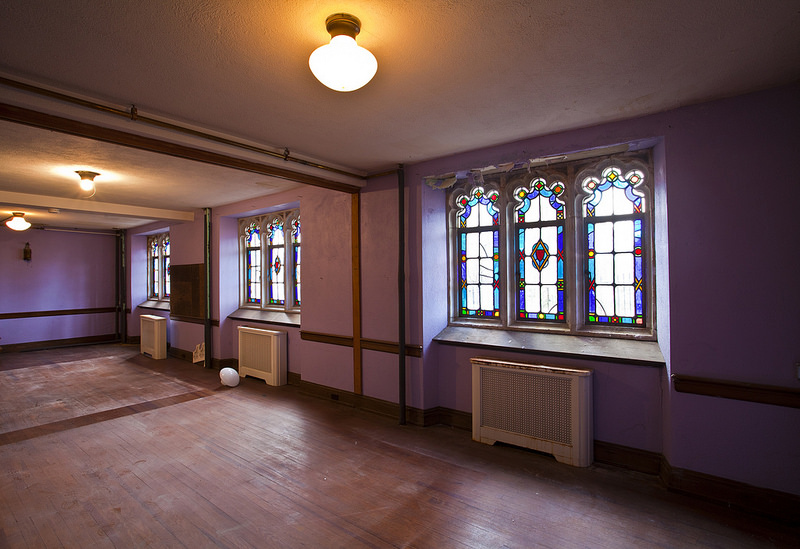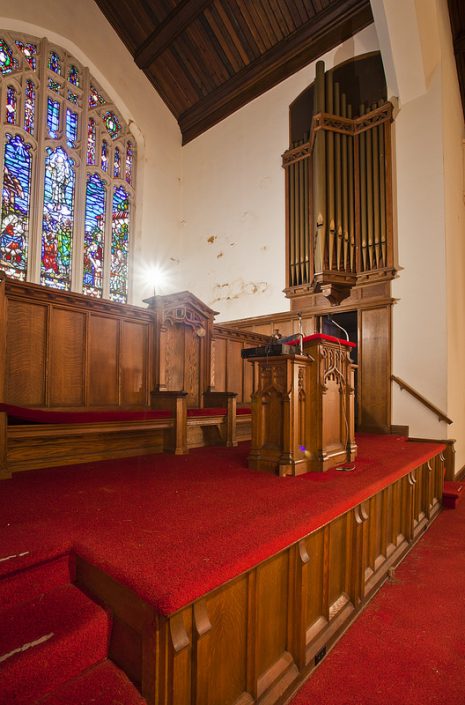 ---
Photos by Laura Kicey
---