Renderings: What Select Free Library Branches Will Look Like Post-Renovations
Unfortunately, with branch renovations come long--but temporary--closings.
---
Since learning that the William Penn Foundation has endowed $25 million to the Free Library of Philadelphia for their Building Inspiration: 21st Century Libraries Initiative, we've been looking forward to seeing renderings and work starting on the branches selected for the initiative's pilot phase. "Through this multi-phase, multi-faceted initiative, the Free Library will transform physically and programmatically," said the September press release.
Sounds wonderful, especially since Parkway Central won't be the only branch due for some sprucing up: Lovett Memorial Library, Tacony Library, Lillian Marrero Library, South Philadelphia Library, and Logan Library will all see their built environment, technology, and "unique programmatic focus" tailored to making them better community resources.
You can't make an omelette without breaking a few eggs though. With branch renovations come temporary closings, which means after-school programs, group meetings, and other community-engaging programs and activities will go on hiatus. Just as an example, Lovett Library is set to enter its two-year pause in January, something that's left its members concerned about where to turn to. From NewsWorks' Emily Brooks:
With the project breaking ground in just a few months, the Free Library of Philadelphia has yet to offer the Lovett community a plan for temporary or alternative services while the building is under construction.

"So far, their solution seems to be, 'Go to one of the other branches,'" explained David Moore, President of the Friends of Lovett Memorial Library. "But that is not always a viable option for everyone."
You can see renderings of four of the six branches post renovations in the gallery below.
---
Renderings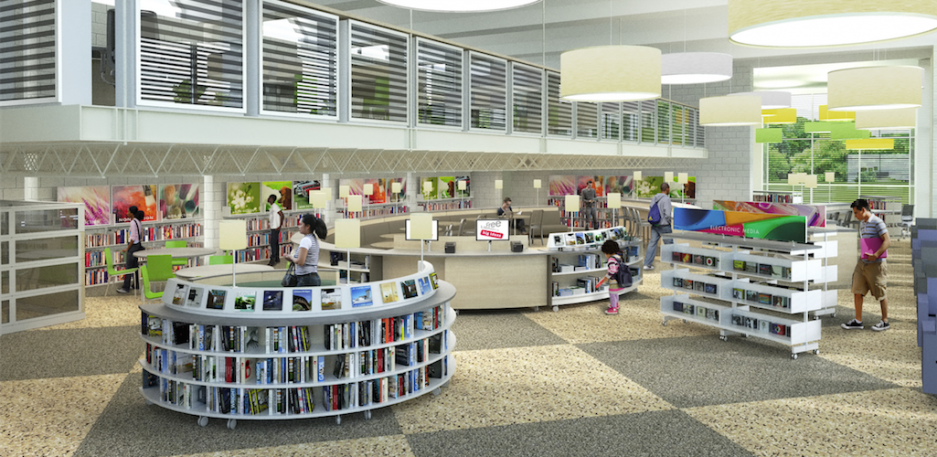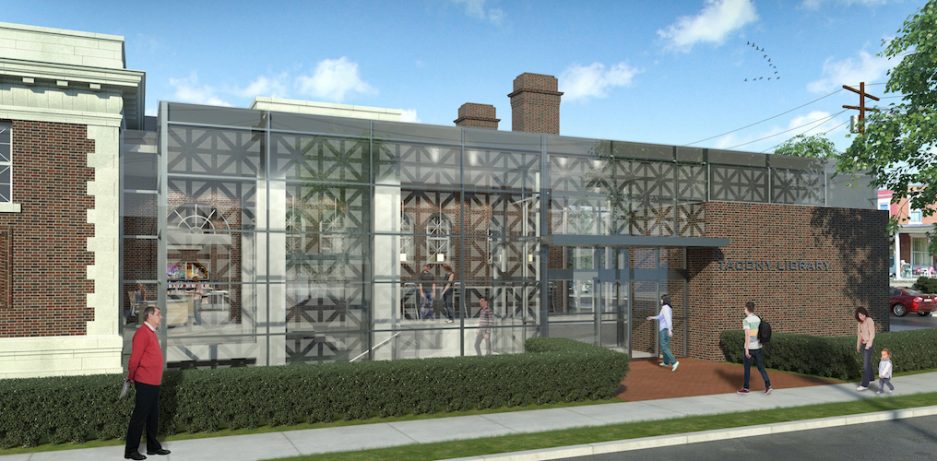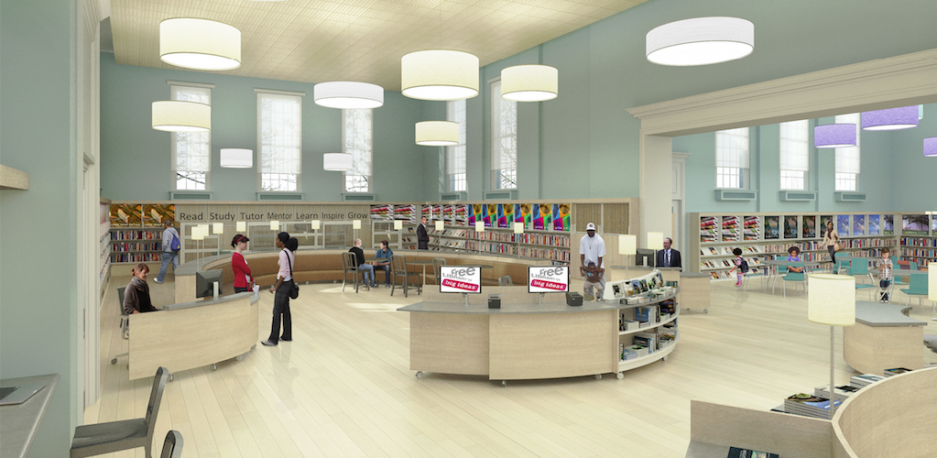 ---
Images via 21st Century Libraries.
H/T: Mt. Airy community prepares for two-year closure of Lovett library [NewsWorks]
---