Jaw Dropper of the Week: Bayside Mansion in Longport With Magical Sunsets
Live in The Point for just under $6 million.
---
It's almost April and that means it's only a few short months until shore season. We've hit the home stretch, people! Here's one helluva mansion on the bay in Longport, and at nearly $6 million, it's certain to grab your attention.
Windows abound in this Olivieri-designed estate, a perfect feature for all of those beautiful sunsets on the Great Egg Harbor Bay (see gallery). Sure, the home is almost 6,000-square-feet and three-stories high, but it actually seems much larger from the inside. Take a look at that enormous open living room and kitchen. It features an exposed, multi-story winding staircase, balconies overlooking the room and out to the bay, a shiny fireplace that stretches to the ceiling and access to the expansive deck area.
The home also flaunts an elevator, a private movie theater with at least nine seats and separate garages on either side of the curved entryway, which itself is decked out with two levels of windows. Needless to say, you won't be lacking for natural light and bay views in this place–we'd suggest you wear your sunscreen inside just in case!
As for sleeping arrangements, the master suite fills out the entire third floor and the five remaining bedrooms are guest suites. Looks like you wont be lacking for a bathroom, either!
THE FINE PRINT:
Beds: 6
Baths: 7
Square Feet: 5,710
Price: $5,995,000
Additional Info: Include a home automation system,
---
1205 Atlantic Ave, Longport, NJ 08403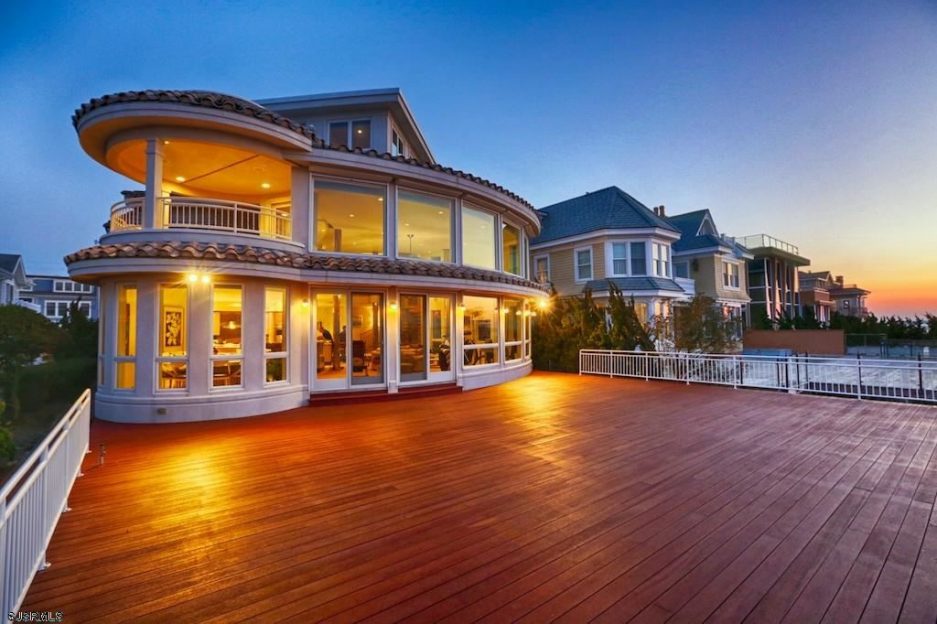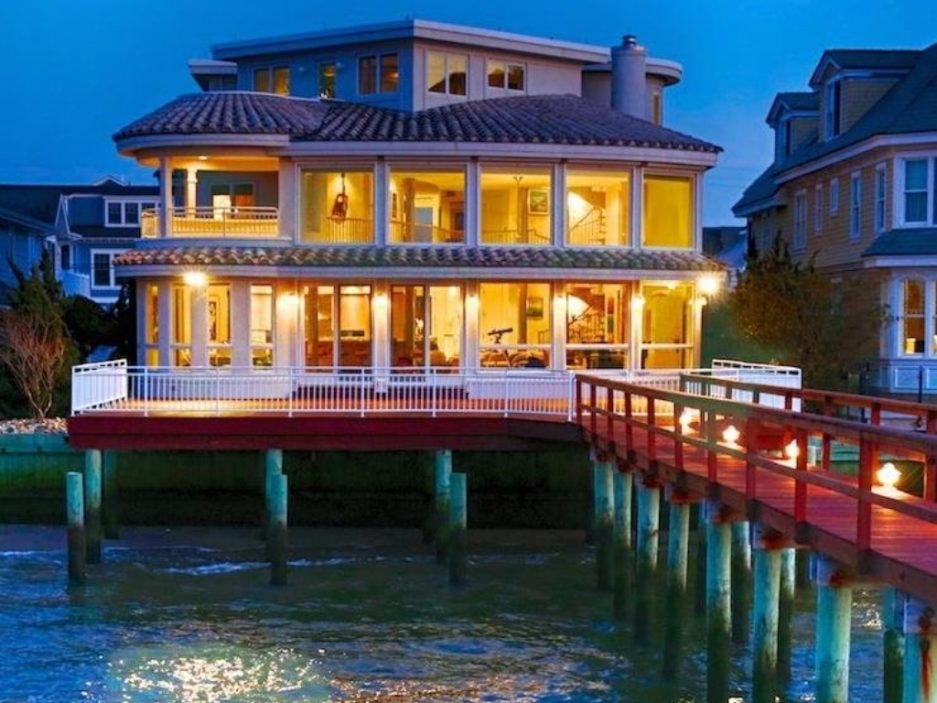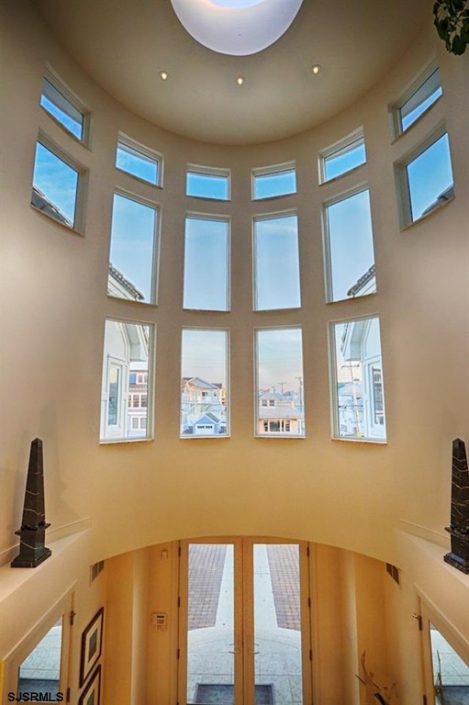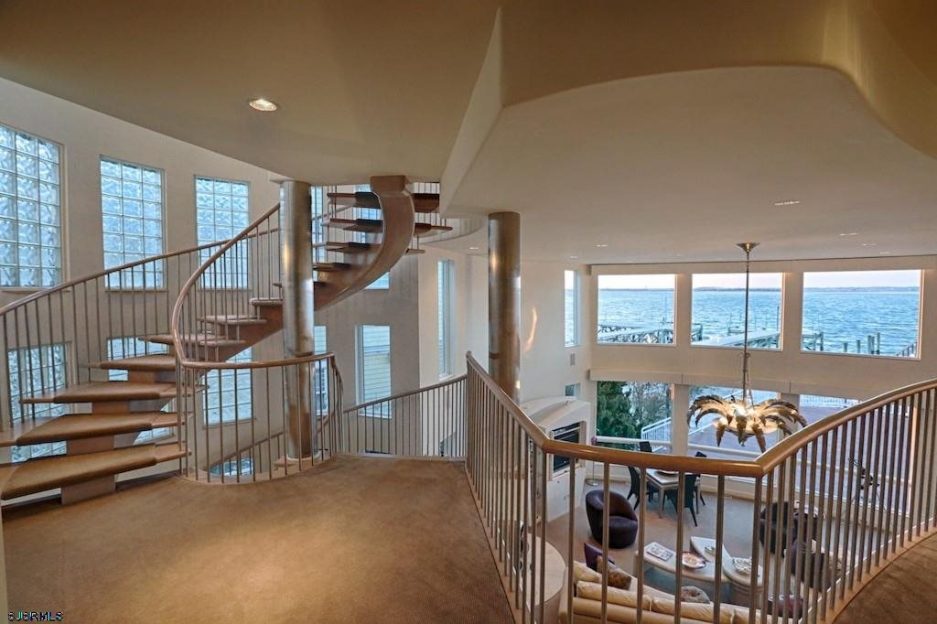 ---
•
1205 Atlantic Ave, Longport, NJ 08403
[Dilorenzo Realty Group]
---