Jaw Dropper of the Week: Will Someone Please Buy Richard Neutra's Pitcairn House Already?
It's now listed for under $4 million.
---
One of the most beautiful examples of Mid-Century Modern architecture in the region is still on the market. Hidden away in the hills of Bryn Athyn, the Pitcairn House was built between 1959 and 1962 by the legendary Richard Neutra and recently underwent a healthy $900,000 price cut in January. It's now available for $3.95 million.
If you've been following along at home, that's over $2 million in reductions since it hit the market in March of last year. We have but one word to describe the property, the architecture and those reductions: damn.
Nestled on 10.1 acres of land that's then surrounded by 812 acres of land in the Pennypack Ecological Restoration Trust nature conservancy, the Pitcairn House is simply breathtaking and extremely private. You'll notice in the gallery that the stunning lines and double pane thermal windows windows wow in any season and meld perfectly with the natural landscape. The combination of hearty stone and earthy tones found throughout the interior and exterior of the home further heighten this experience. Throw out your television, folks. You'll only need the change of seasons as your entertainment in this place.
Everything about this house is impeccably designed, particularly the cantilevered staircase, which curves and hangs over an indoor swim-in-place pool and features a mirrored wall that gives the appearance of a double staircase. Seriously, we're not sure our hearts could take much more than the glorious staircase that's there right now. We're just not ready.
In addition to the six-bedrooms, a private one-bedroom apartment was added to the family room and a professional video editing and screening room with a sound-proof recording studio was installed on the lower level.
THE FINE PRINT:
Beds: 6
Baths: 6
Square Feet: 6,303
Price: $3.95 million
Additional Info: Conservation easements, renovated kitchen with high-end appliances, two-car garage, partially covered deck
---
Neutra's Pitcairn House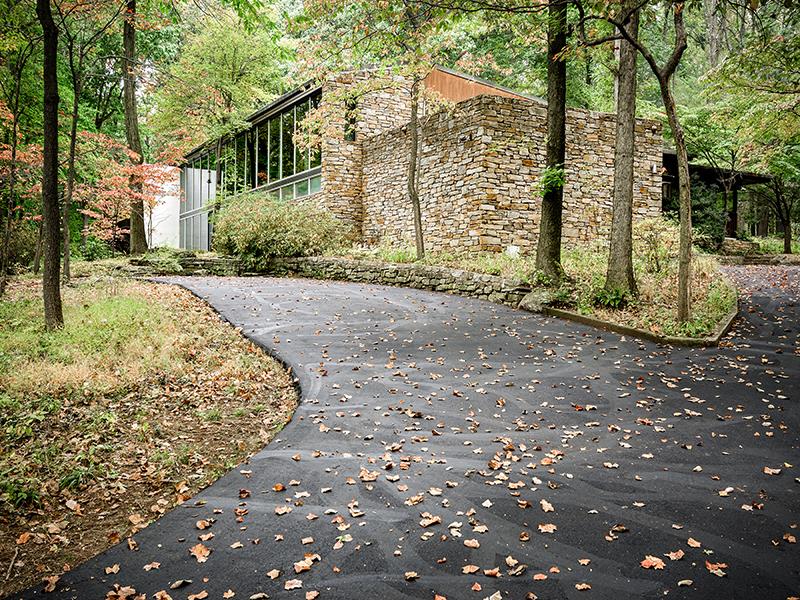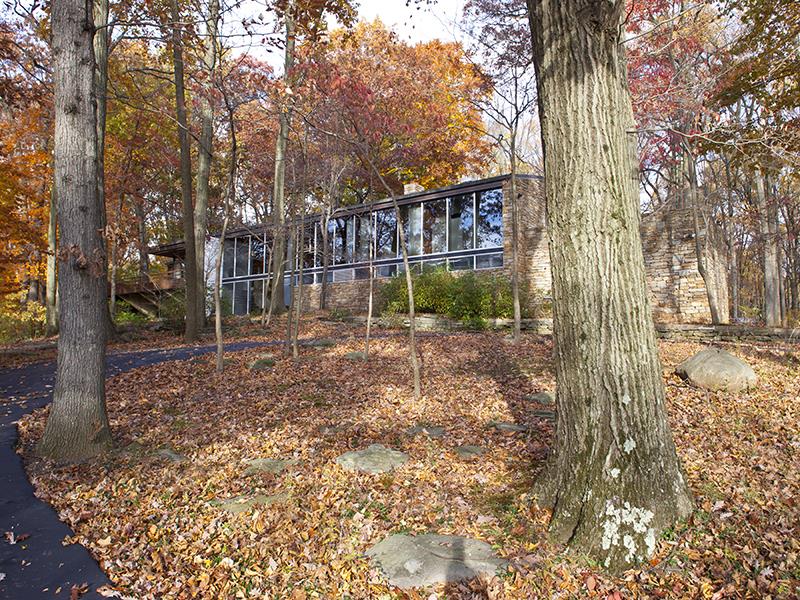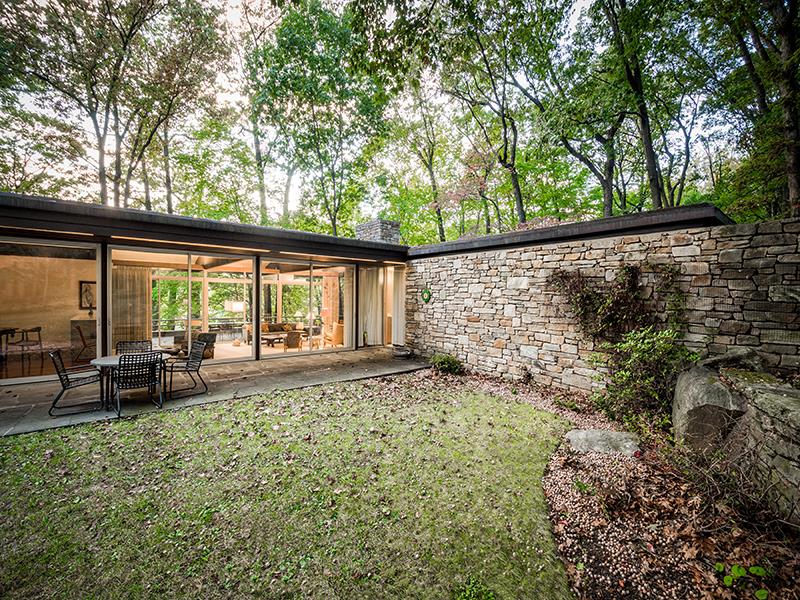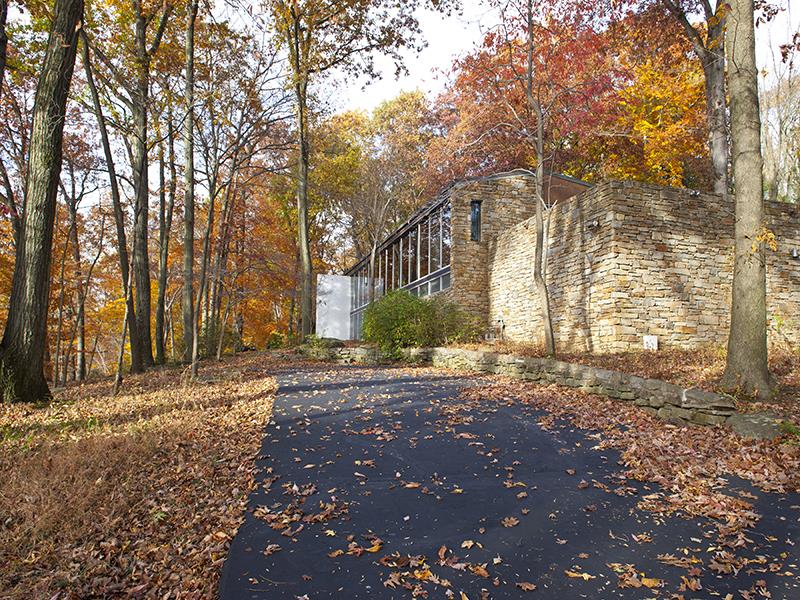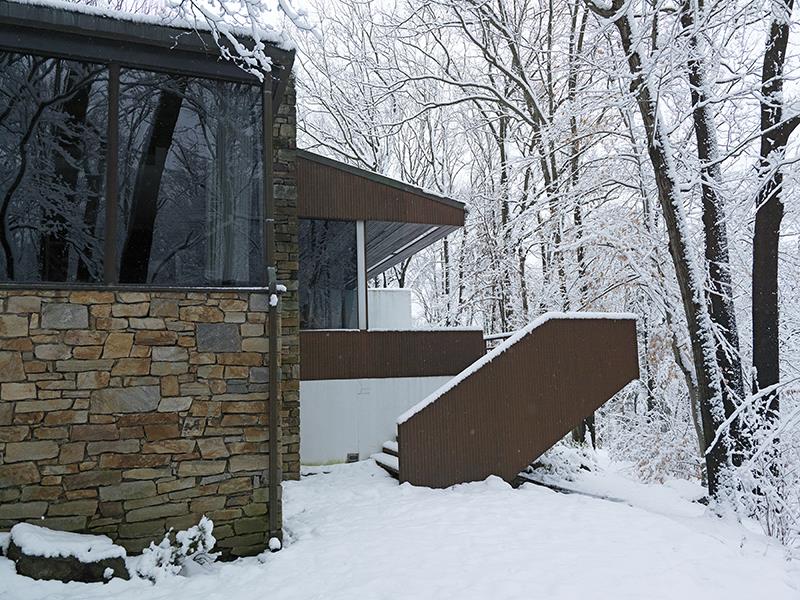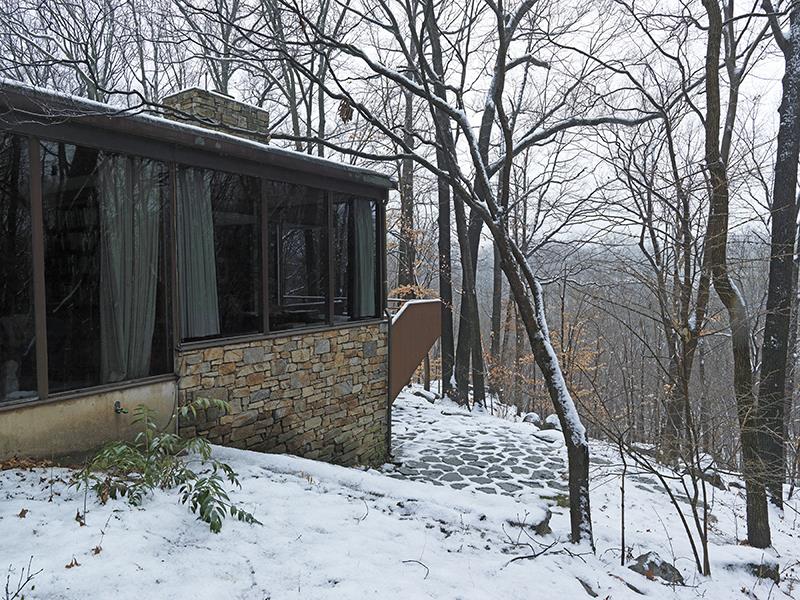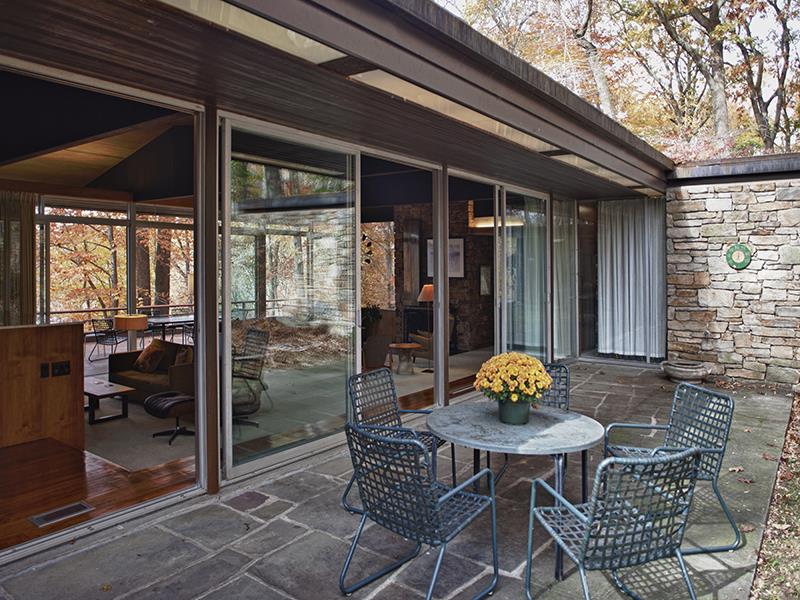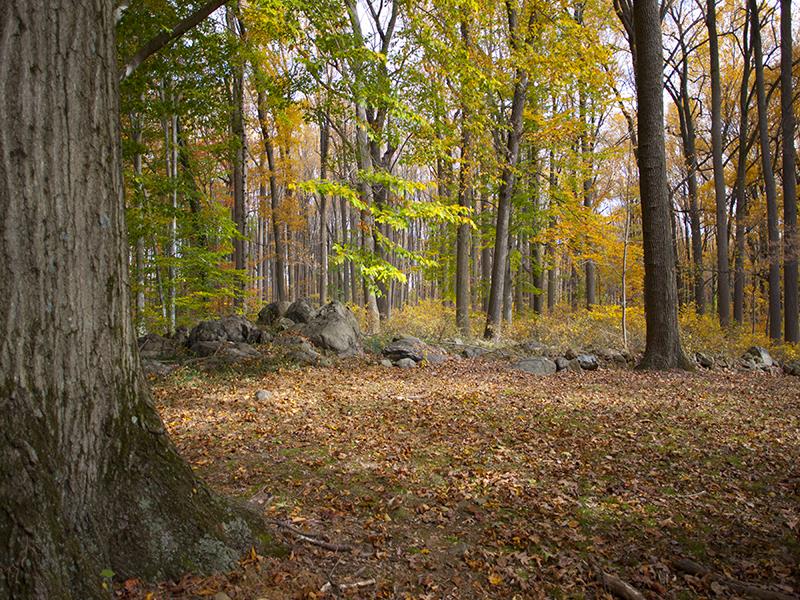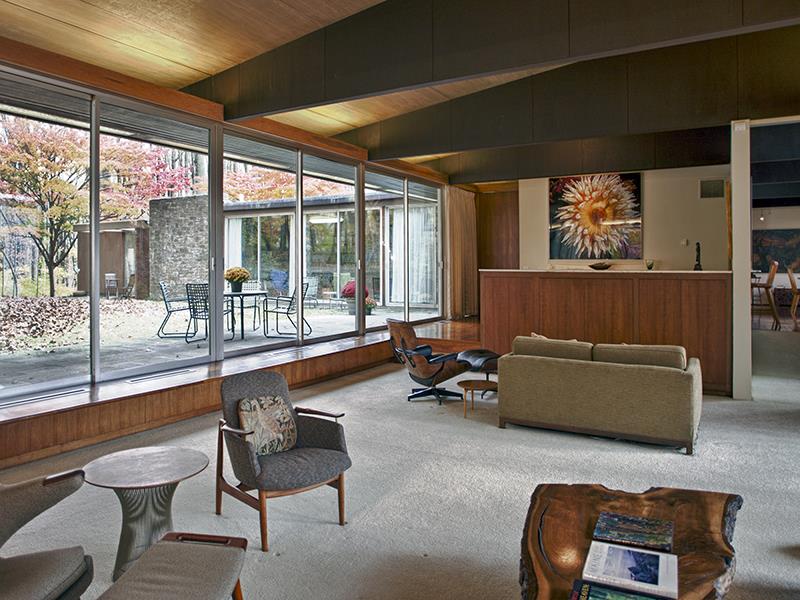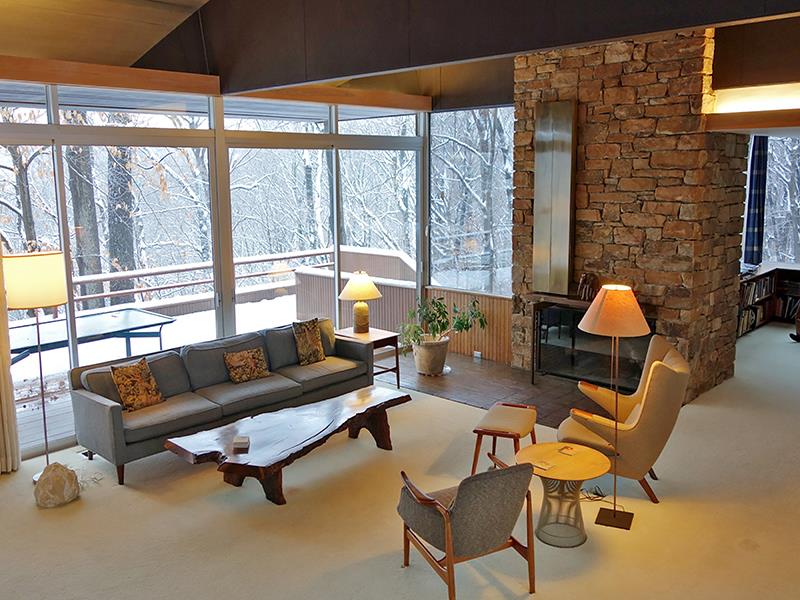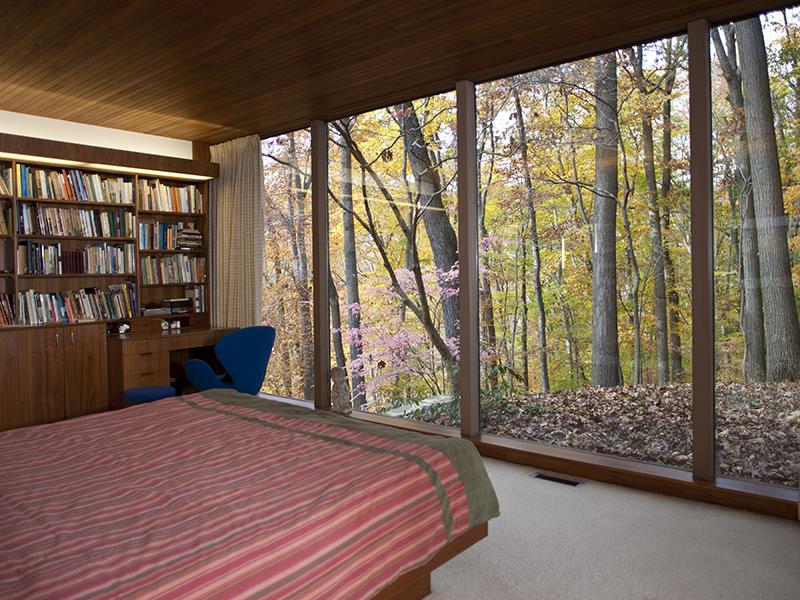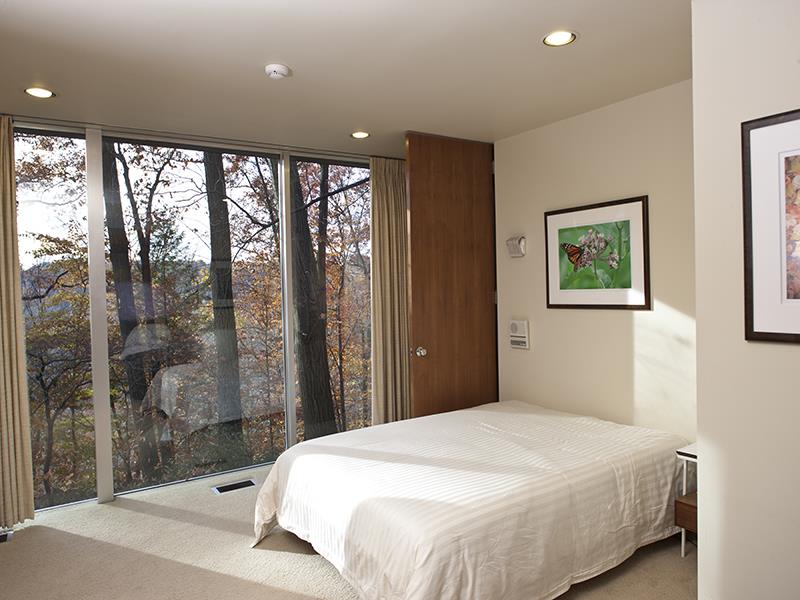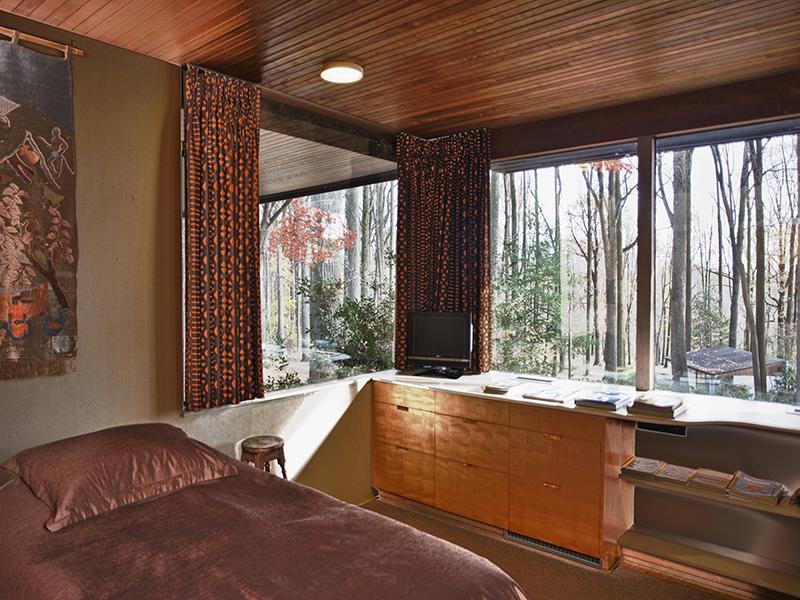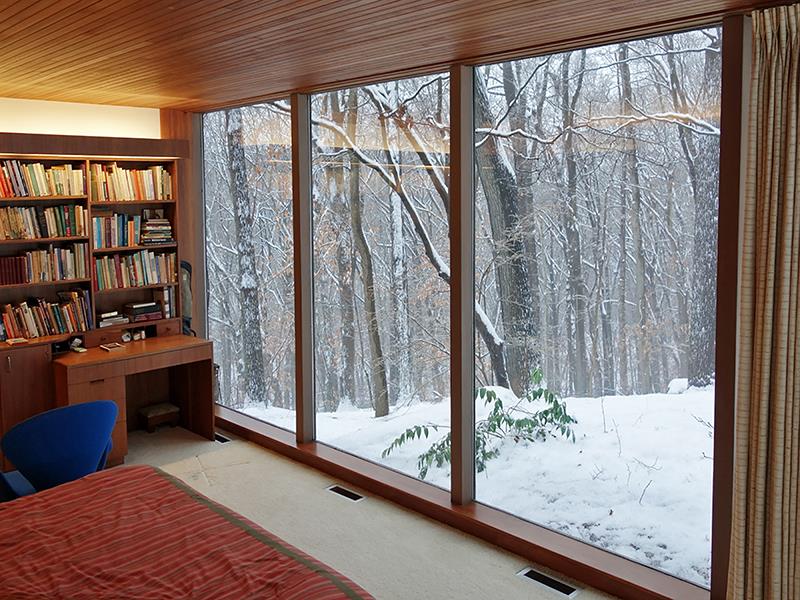 ---
• 2860 Paper Mill Rd Bryn Athyn, Pennsylvania 19009 [Kurfiss Sotheby's]
---