Gallery: The Goldtex Building, Then and Now
From blighted factory to artsy apartments.
---
Philadelphia's Goldtex apartment building has come a long way.
From its start as a shoe factory to its time as an abandoned graffiti haven, the colorful apartment building has been widely praised, so much so that Inga Saffron even approved of the residential structure in Philly's loft district (or 'Eraserhood,' depending on who you ask).
Photographer Conrad Benner recently got a look at Goldtex, whose artsy modern interior calls back to its days as graffiti-filled blight. From Benner's Streets Dept blog:
One of the more particularly interesting/exciting things about Goldtex is that throughout the building they pay homage to its past and to the graffiti artists who were among the few to use the space while it was left abandoned, leaving exposed pillars and beams to show some of the original graffiti. As well, the developers hired Philly's own ESPO (Steve Powers) to paint murals throughout the building. Other street artists/graff writers works are on rotating display on the first floor.
We recommend you check out Benner's full post, as he includes both new and old photos of the building. Below, you'll find a few of his latest shots inside Goldtex.
---
Gallery: Goldtex by Conrad Benner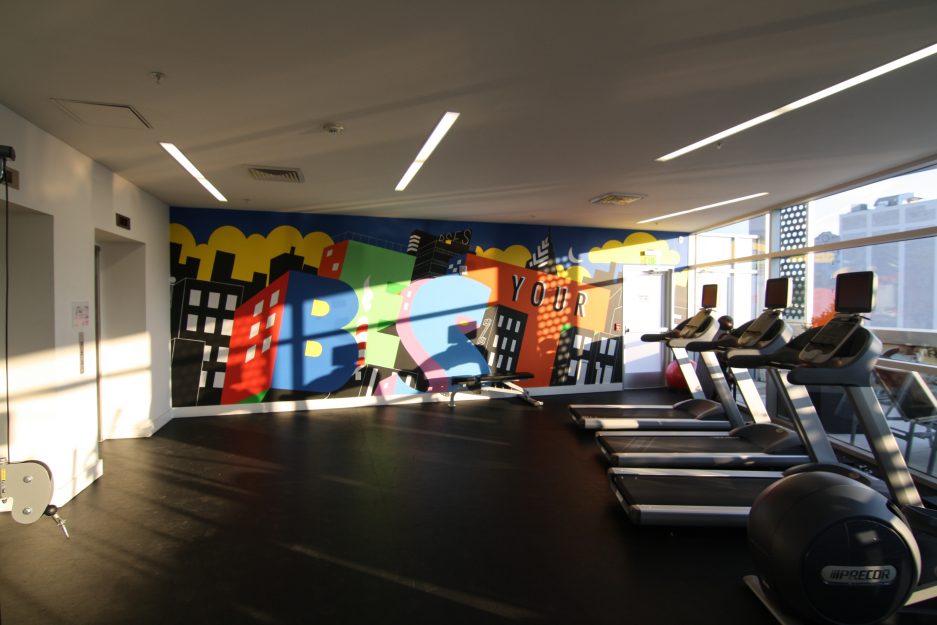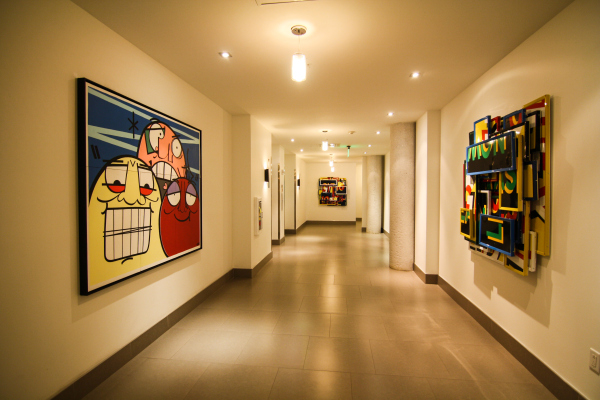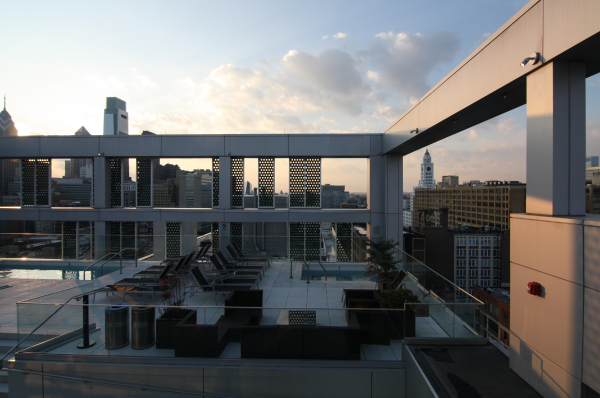 ---
Eraserhood's Goldtex Building Pays Homage to Its Abandoned/Graffitied Past, Supports Artists in the Process [StreetsDept]
---