Must-See Gallery: Moorestown Home With An Interior You Won't Believe
"If it's strange, we buy it."
---
In 2004, John Kunkler spontaneously signed the first papers to an 1843 former tenant house, which he had previously rebuffed while house-hunting with partner Carol Williamson. What happened next turned into one of the more creative redesigns Property has seen in a while.
According to a 2008 2008 Inquirer article, the couple hired architect Thomas Wagner and design firm Goldthorpe & Edwards (whose portfolio makes us go Ohh, I see when juxtaposing it with this home) and set off on a whirlwind remodeling that included the property being expanded from 1,200 square feet to a sizable 4,000 square feet.
No understatement there. Kunkler and Williamson, who previously lived in a Haddonfield Victorian with a collection of unconventional antiques and collectibles, went all out when decorating their new home's interior, perhaps more so than usual thanks to the designers who encouraged their creativity. From the Inquirer:
Goldthorpe & Edwards, a Philadelphia design firm, cataloged, measured and photographed hundreds of objects from the Haddonfield house that might find their way to Moorestown, then strategized about the interior decor and the outside paint colors.

"It was one of our most delightful projects," says J. Wesley Goldthorpe, who with design partner Anne Edwards worked closely with Williamson and Kunkler. "They were brave to start with – we probably pushed to make them even braver."
Here are some features that caught our eye from the home that is now on the market: lavender and green walls, limestone-floored kitchen with red cabinetry and unexpected fleur-de-lis designs, bathroom with baptismal font sink (other church-related appointments include confession booth and paneling from a choir loft), Venetian Carnivale wallpaper, and St. Ladislaus' front door, prior to the congregation building's 2004 razing.
THE FINE PRINT
Beds: 4
Baths: 4
Square feet: 3,898
Price: $1,099,000
---
328 W. Main Street, Moorestown, NJ, 08057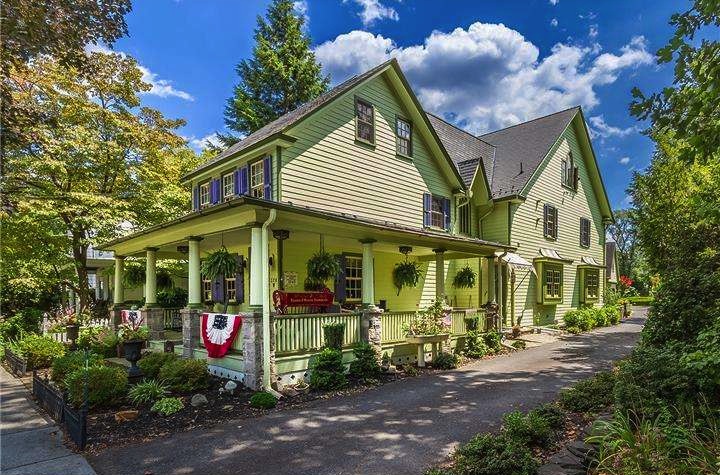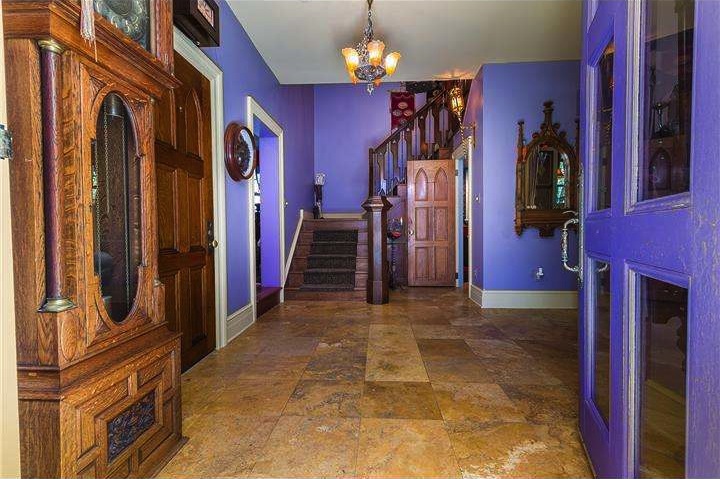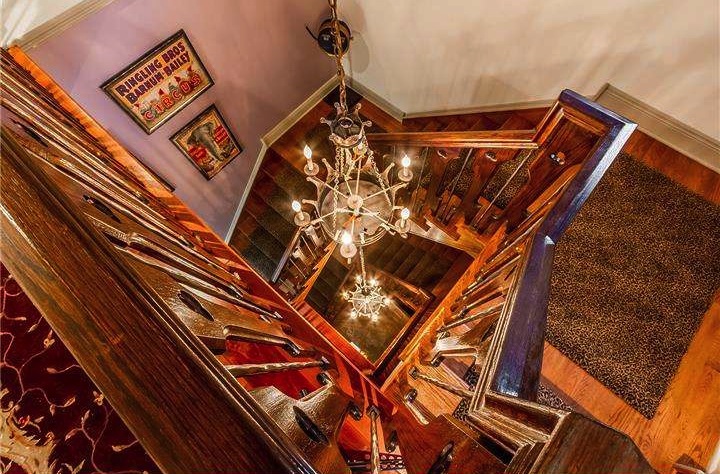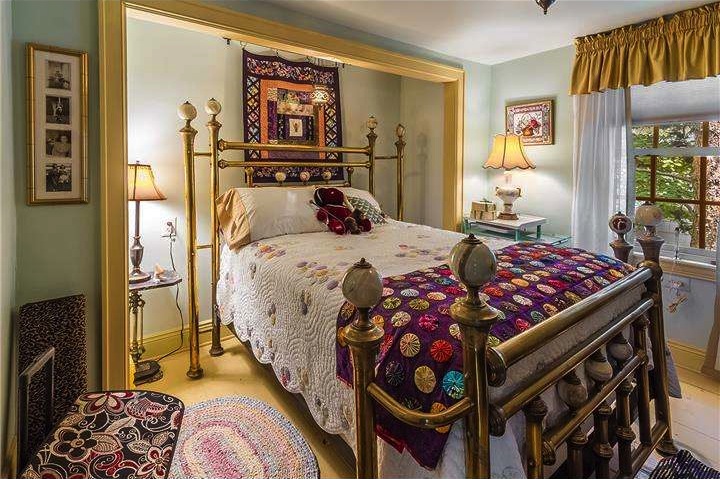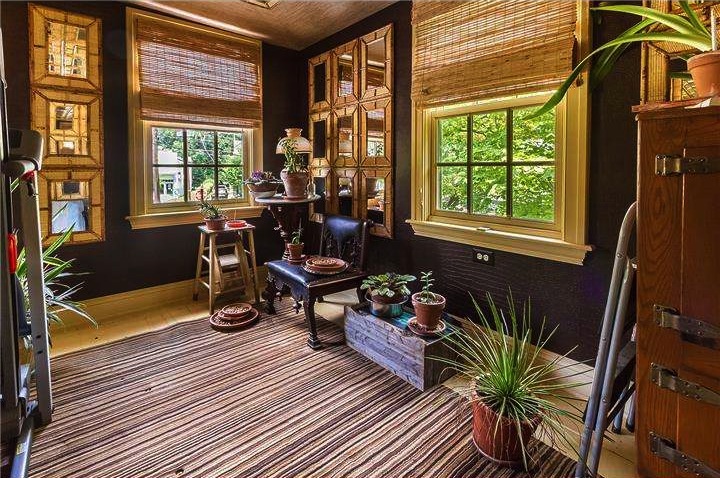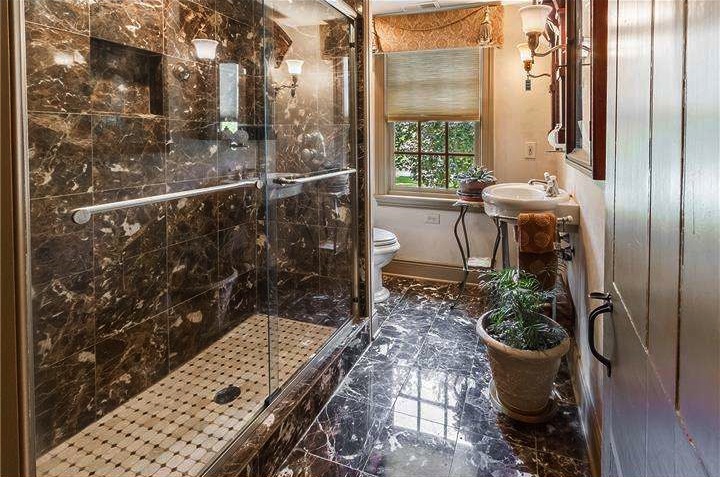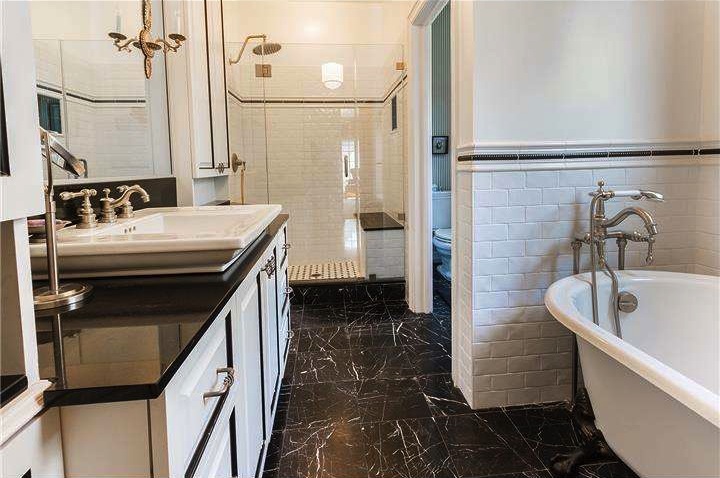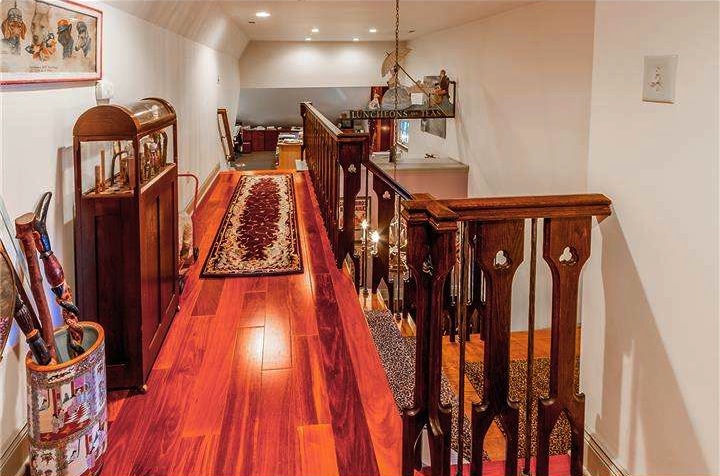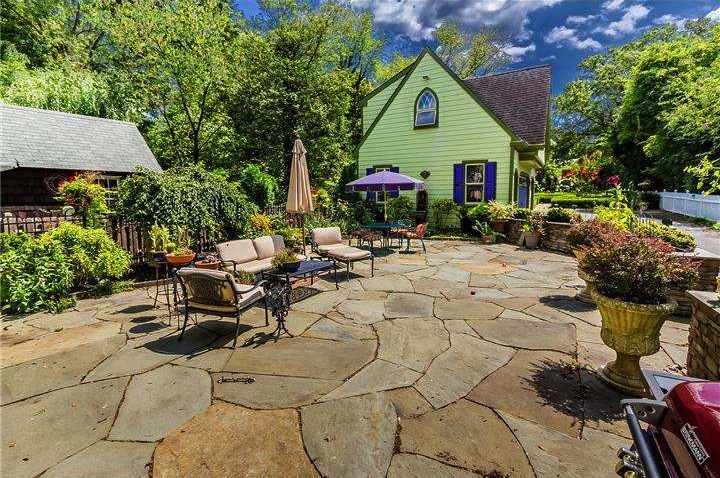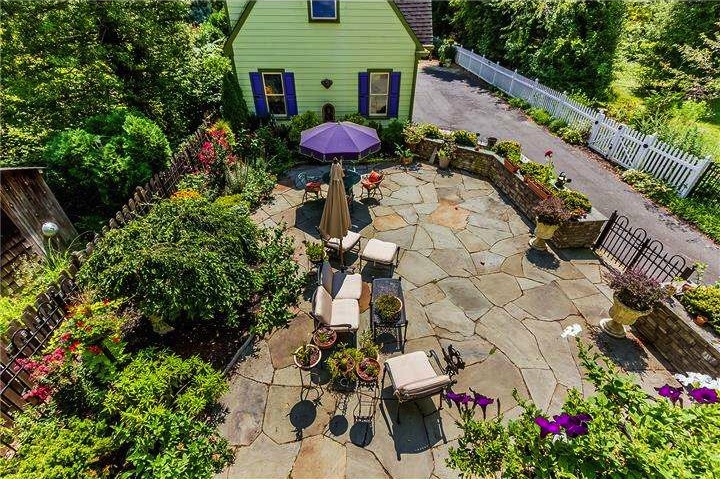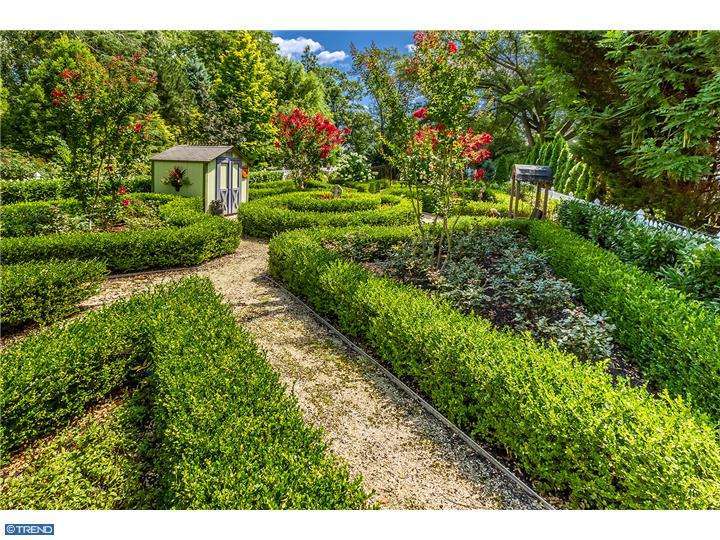 ---
Listing: 328 W. Main Street, Philadelphia, PA, 08057 [Long & Foster]
---