Terrific Villanova Home With Oddly Purple Screening Room
The newly listed 4BR is clean and modern -- and sometimes like a grape.
---
Talk about a study in contrasts: Outside, this lovely home on winding Greenbrier Drive passes for a traditional Main Line residence, one you can easily imagine delicately strewn with lights in December, though its advantageous position–set back from the road, hidden behind trees and atop a little hill–would make it tough for pesky carolers to reach the door. It's the kind of home that may have been built in 1981, but evokes earlier times–and I'm not talking about the 1970s.
Or am I? Inside, the home is mostly modern, with plenty of white walls and sleek surfaces. There's a contemporary skylight and sink, sconces and stovetop. There's some molding, but it's as subdued as most of the color palette.
But what happened in the screening room? Its walls, ceiling and microsuede theater seats are all purple. Very purple. If it were a book, it'd be James and the Giant Plum. The only other color in the room comes from three metallic female mannequins, and all I know about them is that they are not Academy Awards.
There's also a curious purple-doored basement (I assume) room with bygone pop culture remnants: a lava lamp; one of those crazy-hair, Spencer's Gifts' electrostatic globes; bongo drums; a bubble gum machine; a faux beer tap; and a circular bar, among other "wacky" items. I have a feeling the homeowner's Pineapple Express-style brother was given free reign down there and everyone else just has to pretend that watching a movie inside of a grape is a normal thing to do.
Otherwise, it's a truly lovely home.
THE FINE PRINT
Beds: 4
Baths: 2.5
Square feet: 3,500
Price: $869,900
---
2130 Greenbrier Drive, Villanova PA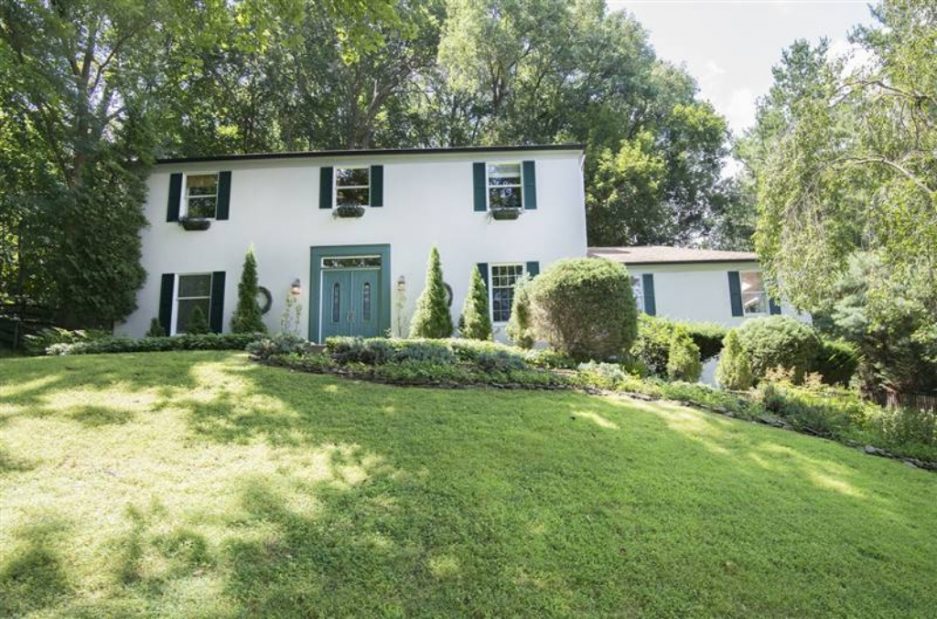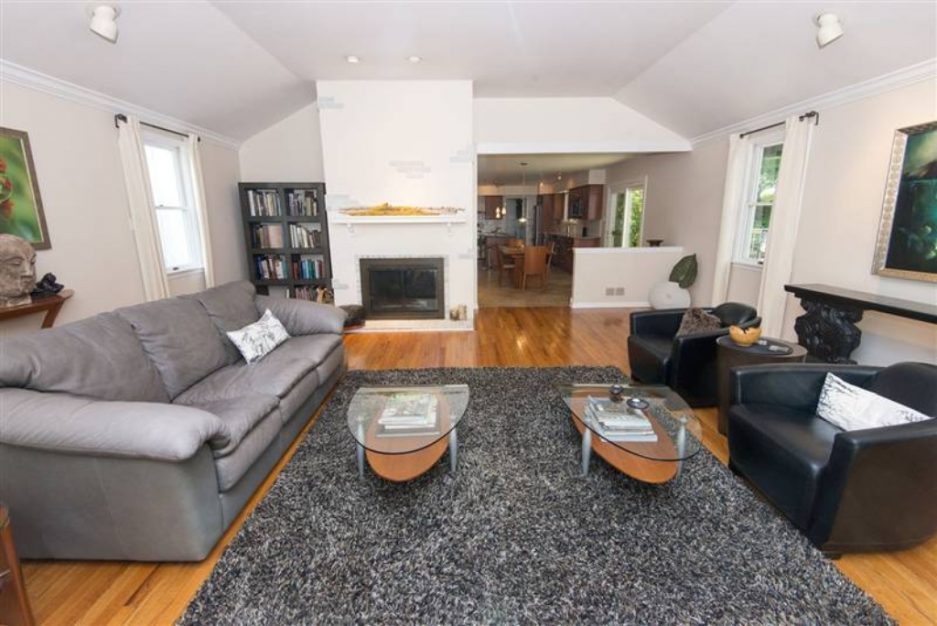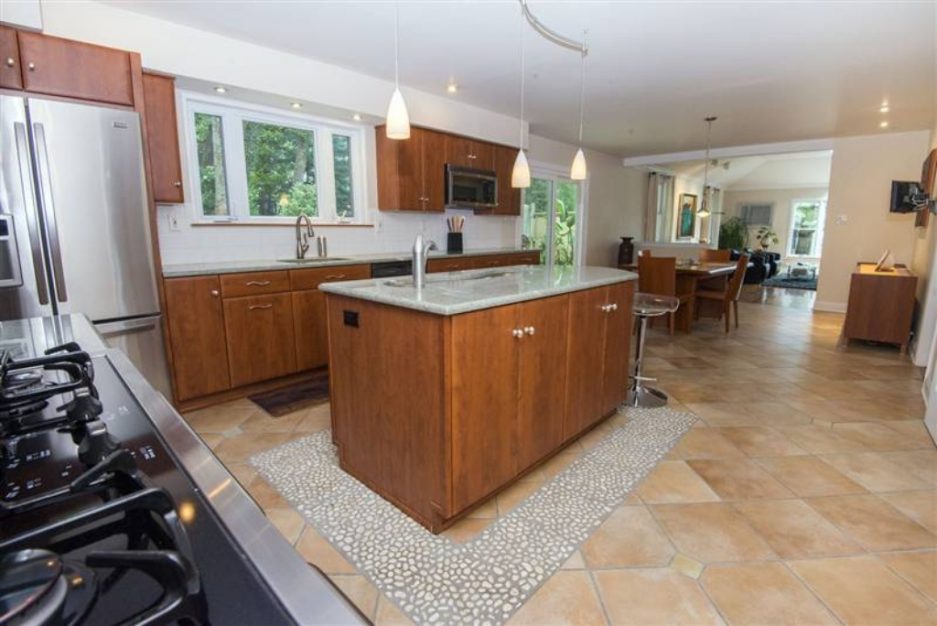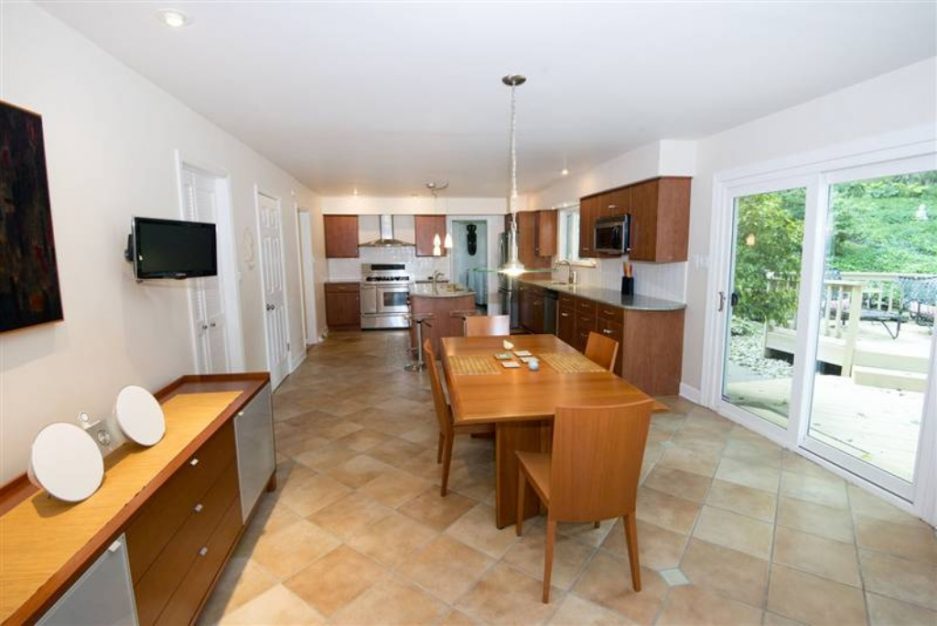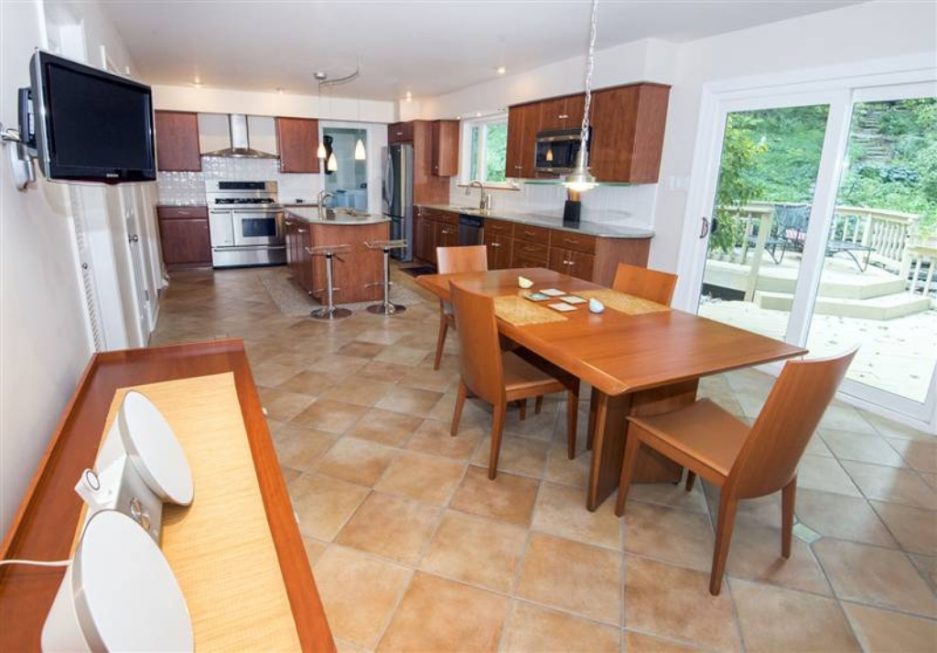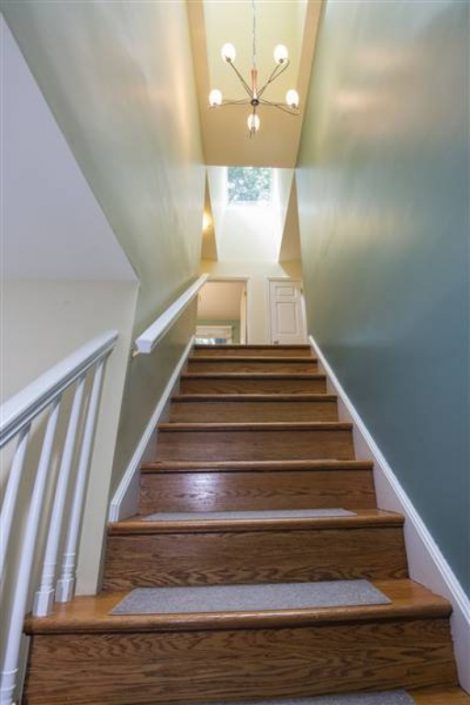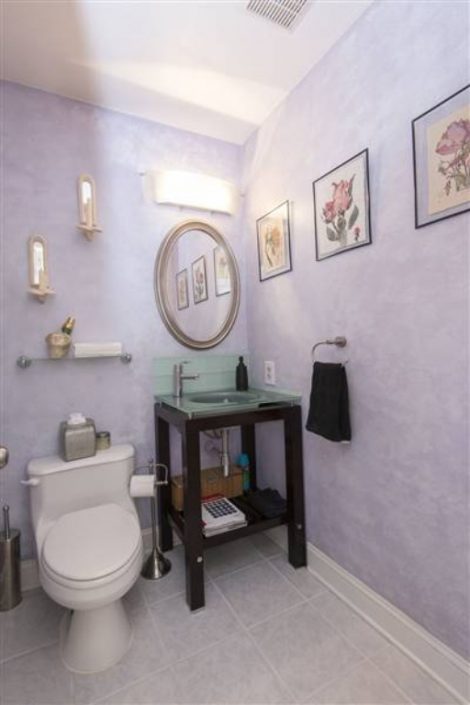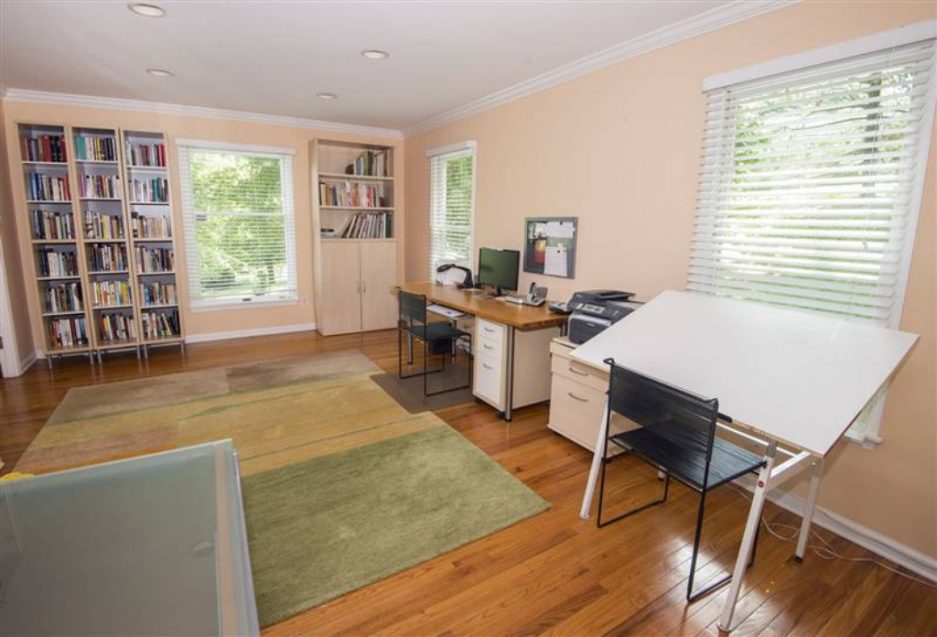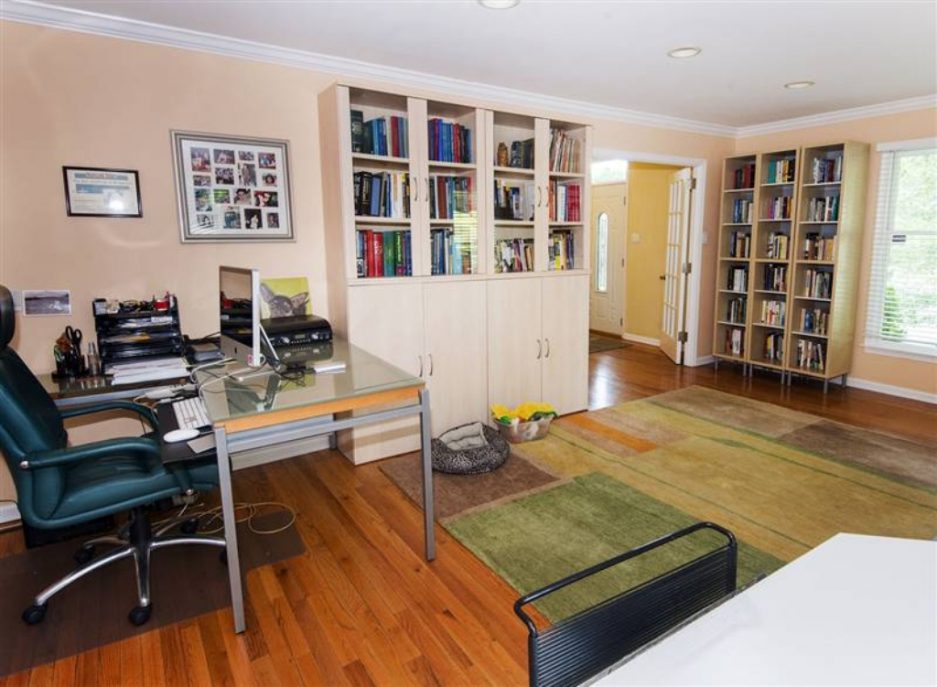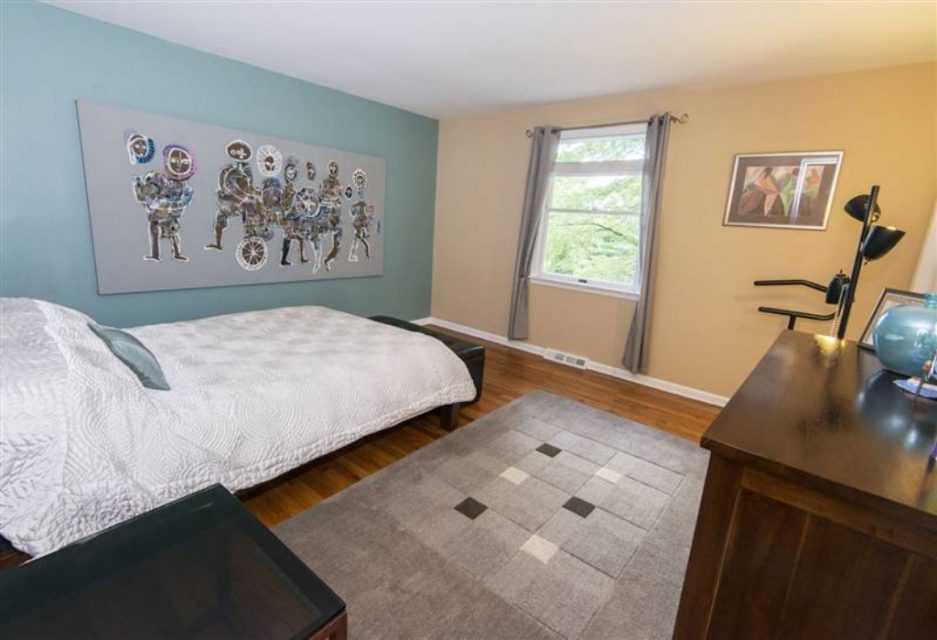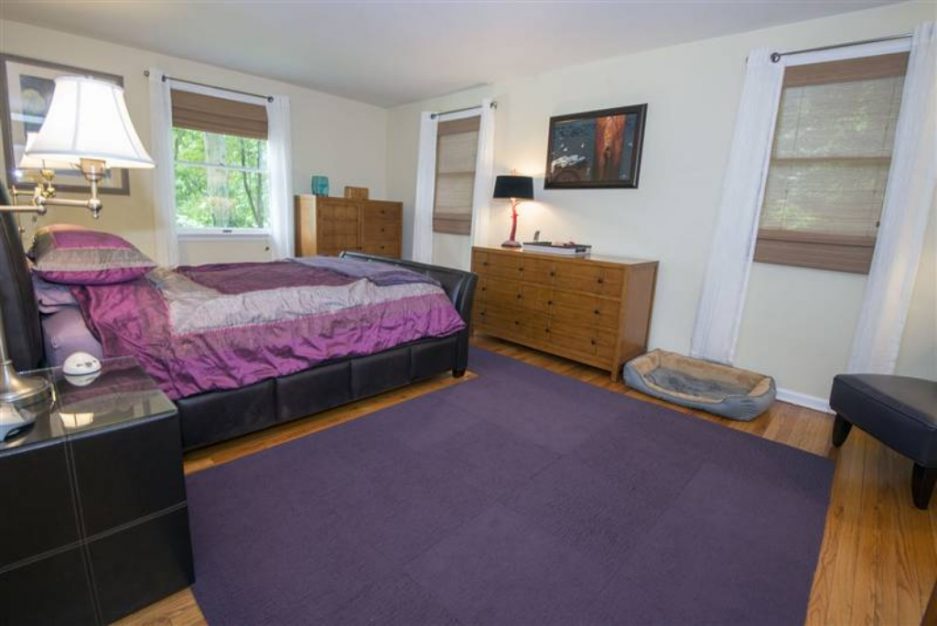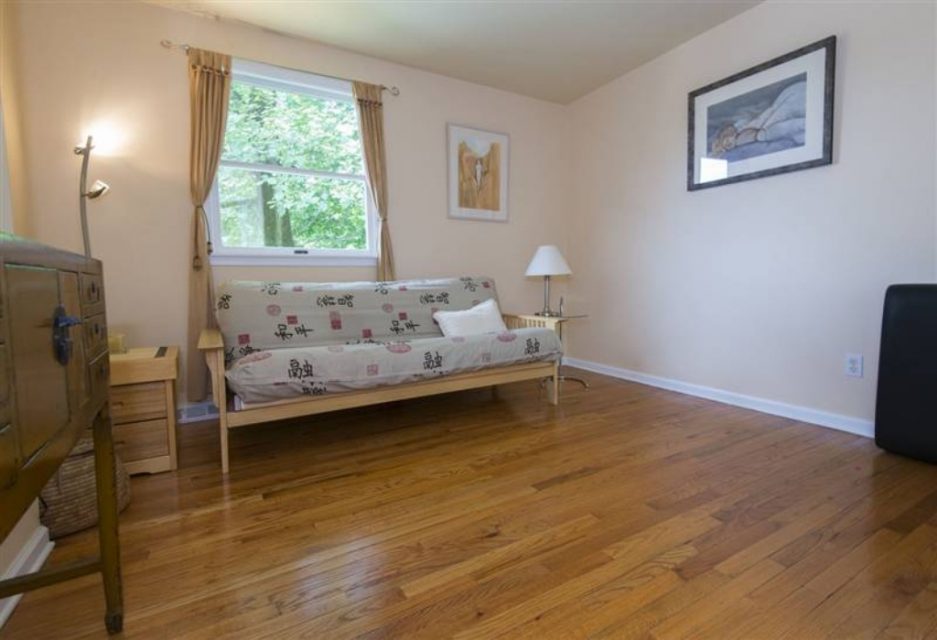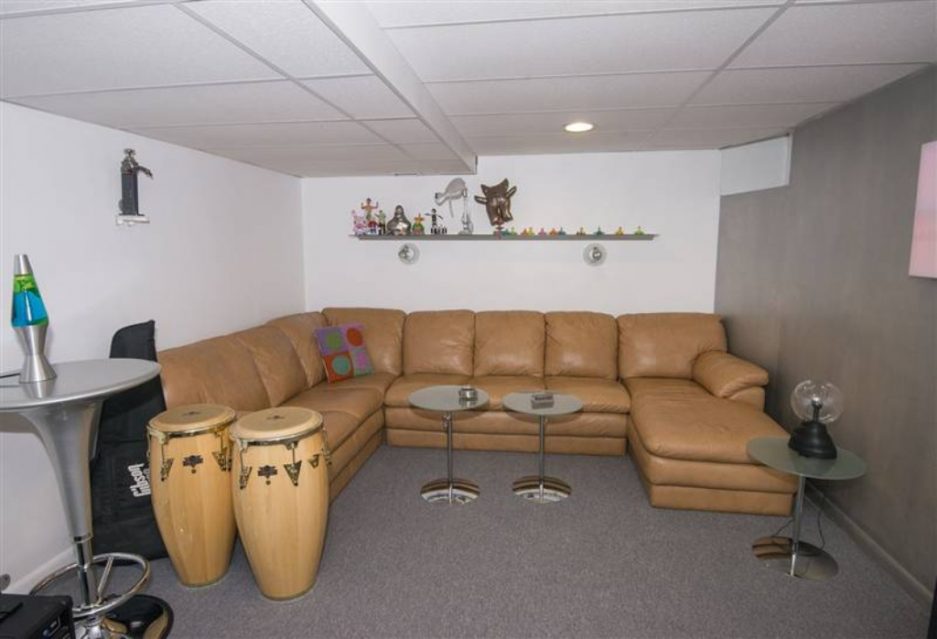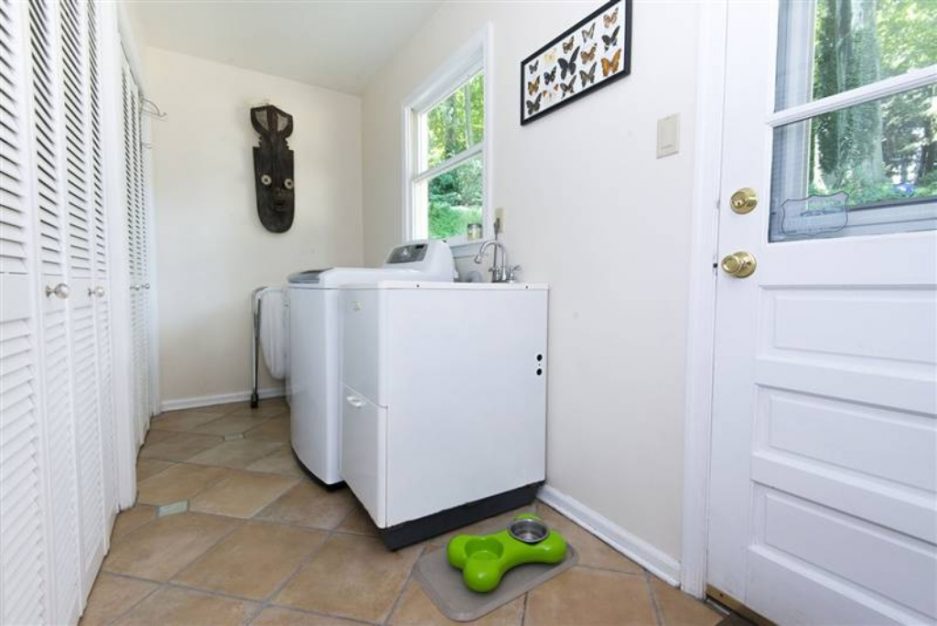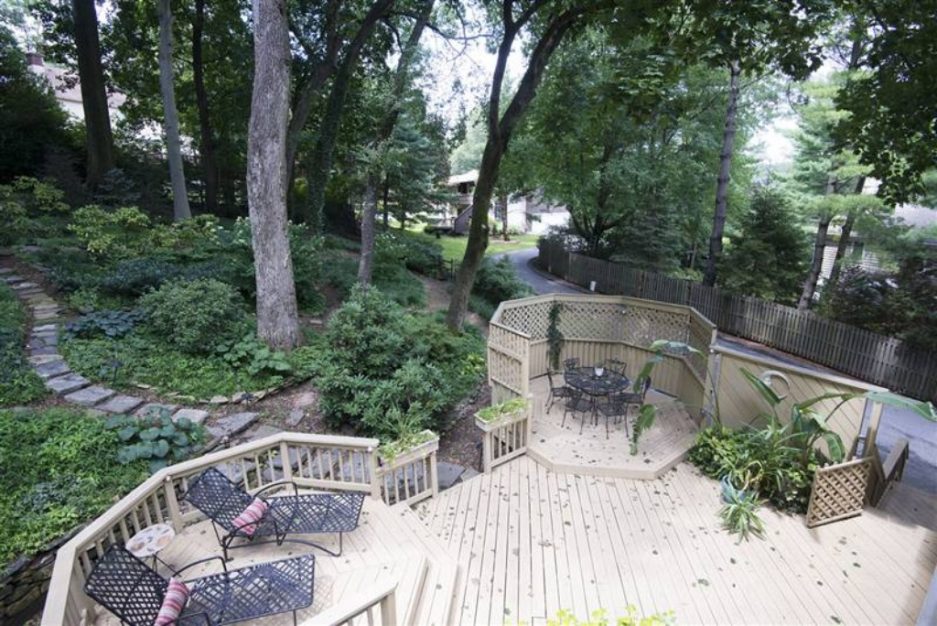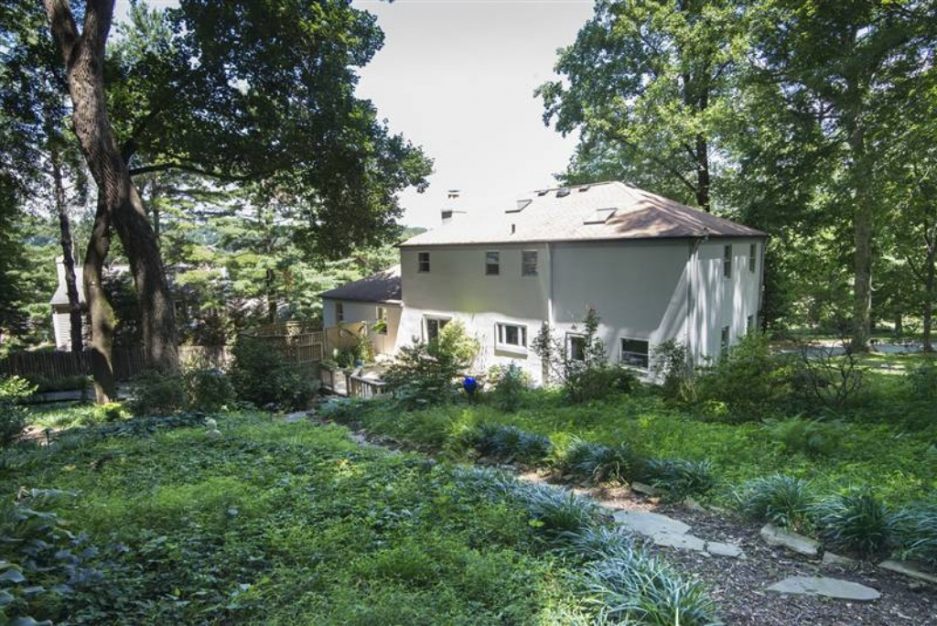 ---
Photos via
Zillow.com
.
• Listing: 2130 Greenbrier Drive, Villanova PA [Re/Max Professional Realty]
---