On the Market: Radnor Township's Rock Rose, Former Home of Lucile Carter
Also known as the Edward K. Rowland House.
---
With Rock Rose, new owners don't have to wonder who lived there before them. Built in 1912 and designed by Zantzinger, Borie and Medary–an architecture firm who contributed to the design of the Philadelphia Museum of Art–the Rock Rose estate has only had two families reside in it since its construction.
First came Mr. and Mrs. Edward K. Rowland, the latter known for hosting "brilliant entertainments." After Mr. Rowland's passing, his wife leased the property to a Mr. and Mrs. Brook, the missus being the former Lucile Carter, a survivor of the 1912 Titanic disaster.
Lucile was heralded as a heroine for having helped row one of its lifeboats, and would later claim she went through the ordeal alone with her two children as then-husband William Ernest Carter had not aided them. Two years after the disaster, they divorced and Lucile went on to marry George Brooke. The new couple moved into Rock Rose in late 1916, only to have a fire break out sometime in December. Apparently multiple fire companies were called, but only one arrived in time because the others had difficulty in finding the entrance. More on what become of Lucile here.
In any case, its tricky entrance may be precisely what gives Rock Rose the privacy it enjoys, even to this day. The Palladian-style stucco home is situated on over five acres and has a swimming pool, tennis court, and three-car garage. Among some of its interior features you'll find a master suite with a sitting area, a two-room guest suite with two bathrooms, and a sauna and wet bar. Images of Rock Rose circa 1920 can be found here and here.
THE FINE PRINT
Beds: 8
Baths: 8 full, 4 half
Square feet: 14,282
Price: $4,775,000
---
200 Pine Tree Road, Radnor, PA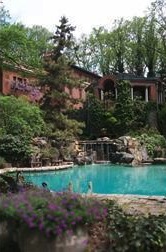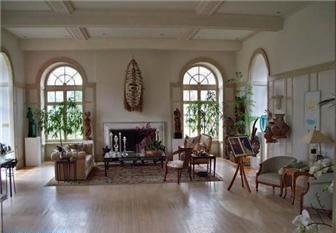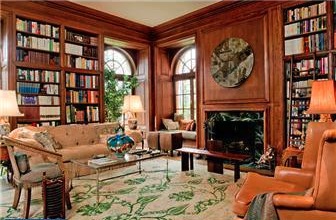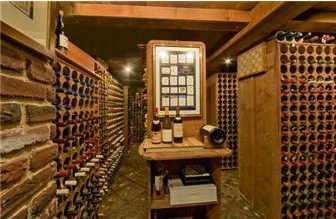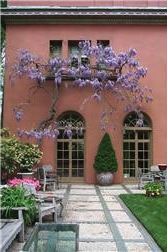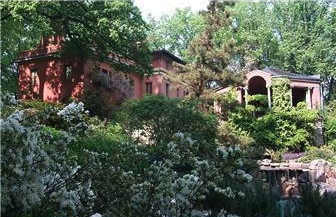 ---
Listing: 200 Pine Tree Road, Radnor, PA, 19087 [Fox & Roach]
---