Before and After: Chase Utley's Washington Square Penthouse
Designer Gretchen Kubiak and Kurfiss Sotheby's joined forces to reinvent this $4.3 million space.
---
When Jen and Chase Utley decided to sell their triplex penthouse at the Ayer, they didn't take their furniture with them, as they live elsewhere during the off-season. It was perfect timing for their real estate brokerage, Sotheby's, which was then able to show the home the way it looks when someone lives there. But when the Utleys' new home in Philadelphia was finished, the couple was ready to have their furniture back — which presented a problem.
"A $4.3 million home that's vacant," says Kurfiss Sotheby International Realty's Melanie Stecura, "that doesn't look right. That's 4,500 square feet of blank space." Stecura says it can be hard for buyers to imagine such a large unit as a home if it's just a series of vast, echoey rooms. As it is, she says, "there are not a lot of buyers in this price range in Philadelphia," so it's important to make every effort to show the home at its best.
If amenities alone could create a lived-in feeling, such efforts wouldn't be necessary. The home has an expanded Bulthaup kitchen with Miele, Fisher-Paykel and Sub-Zero appliances; full-size wine storage unit in the kitchen, and another Sub Zero wine chiller in the wet bar; motorized window treatments with sun-shade and room darkening; two valet parking spots; 24/7 security; a private elevator; and more.
But prospective buyers need to feel something when they walk in. That got Stecura thinking: Why not bring in someone to stage the place? But not just a regular staging company; after all, this isn't your average property. Instead, she hired someone recommended by the Utleys themselves: Gretchen Kubiak, who owns the firm Black & Poole. Kubiak brought in pieces that were classic and increased the space's readability. The vendors she used are Luxe Home, Roche Bobois, West Elm, City Planter, Flowers & Co., and Kelli Jane. The paintings are by East Falls artist Alfred Ortega. She also worked with the few furnishings that remain in the unit, like a custom-made dining table and the quartz chandelier above.
First, the home as it was when the Utleys lived there:
---
Before: Utley Penthouse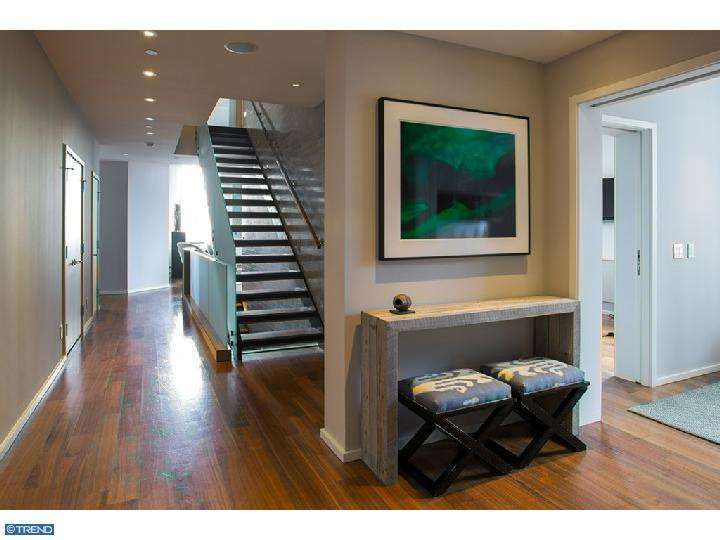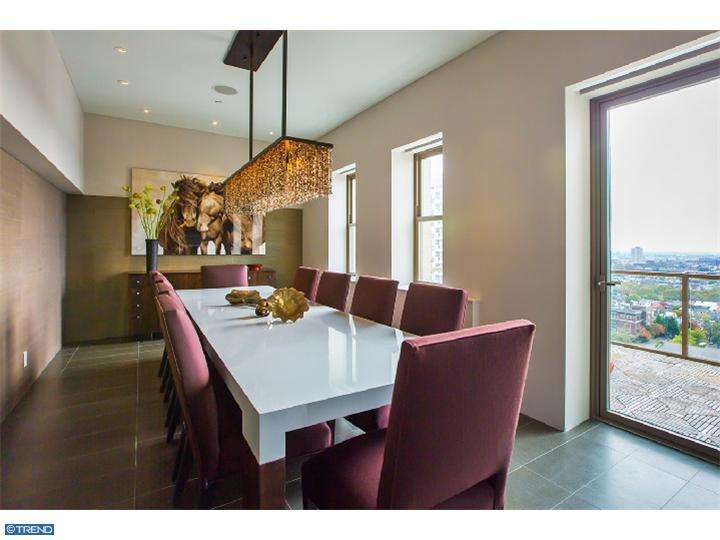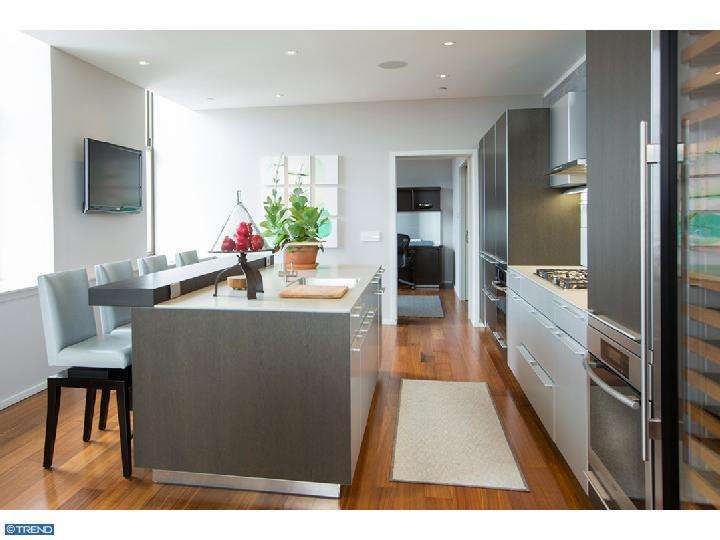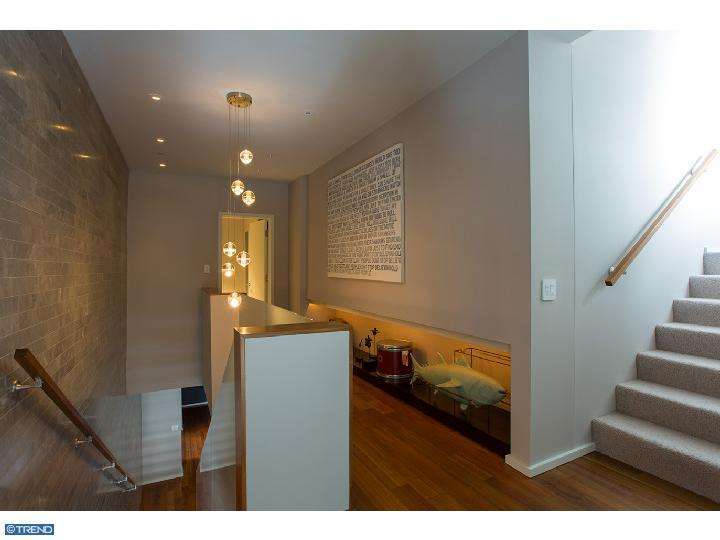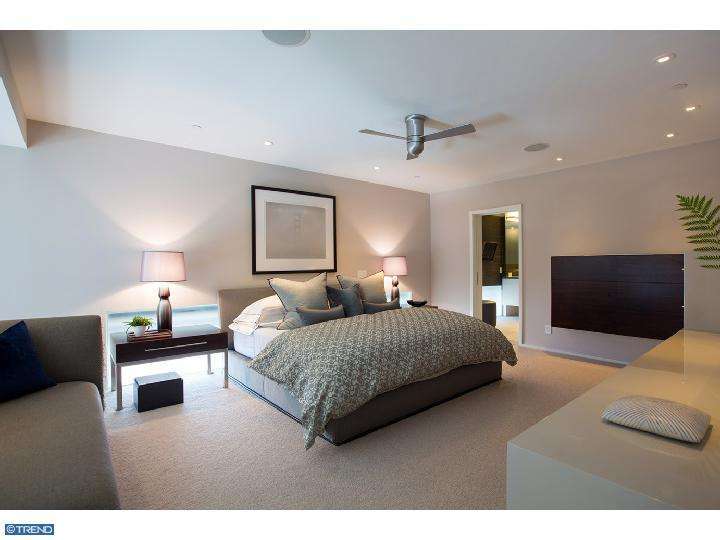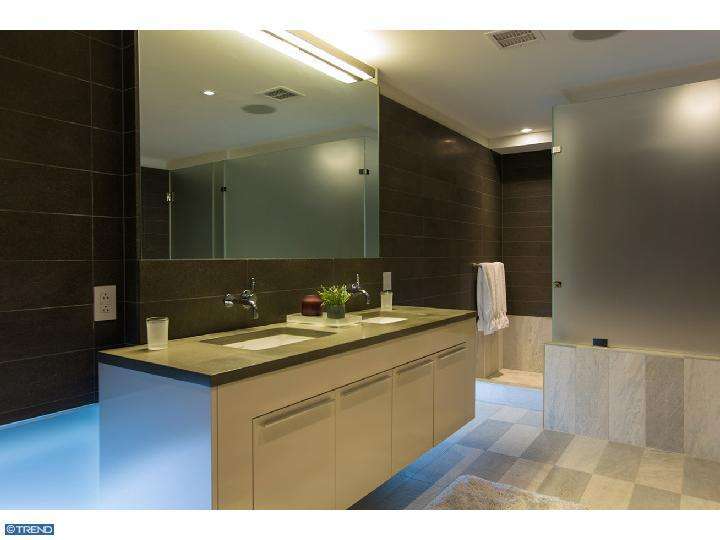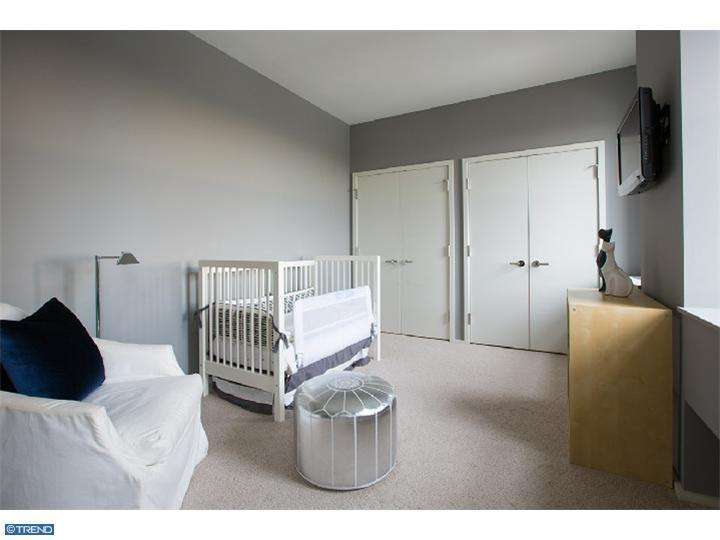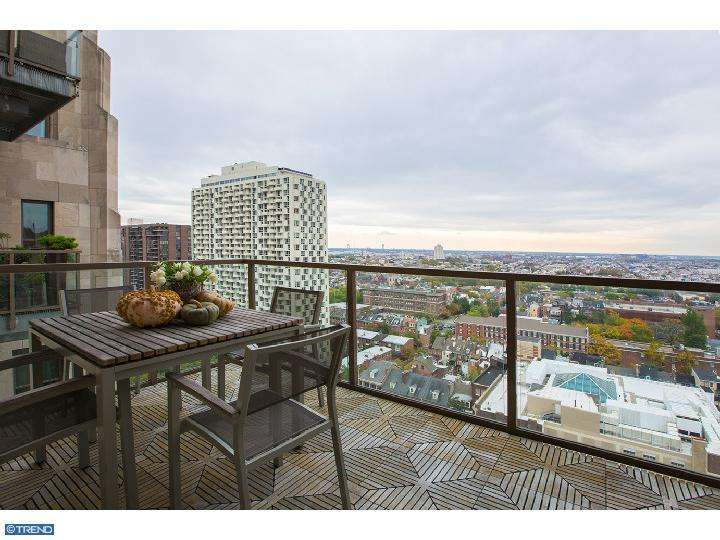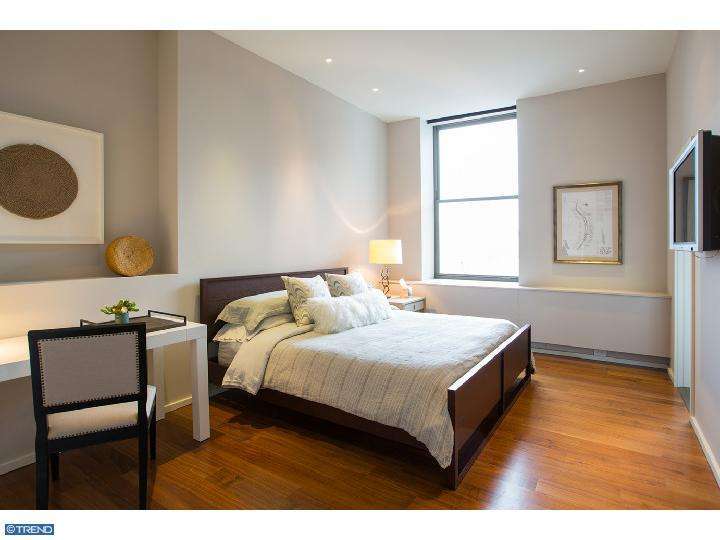 ---
Photos copyright TREND via Redfin
Next, the home after Kubiak and Kurfiss Sotheby's restaged it:
---
After: Utley Penthouse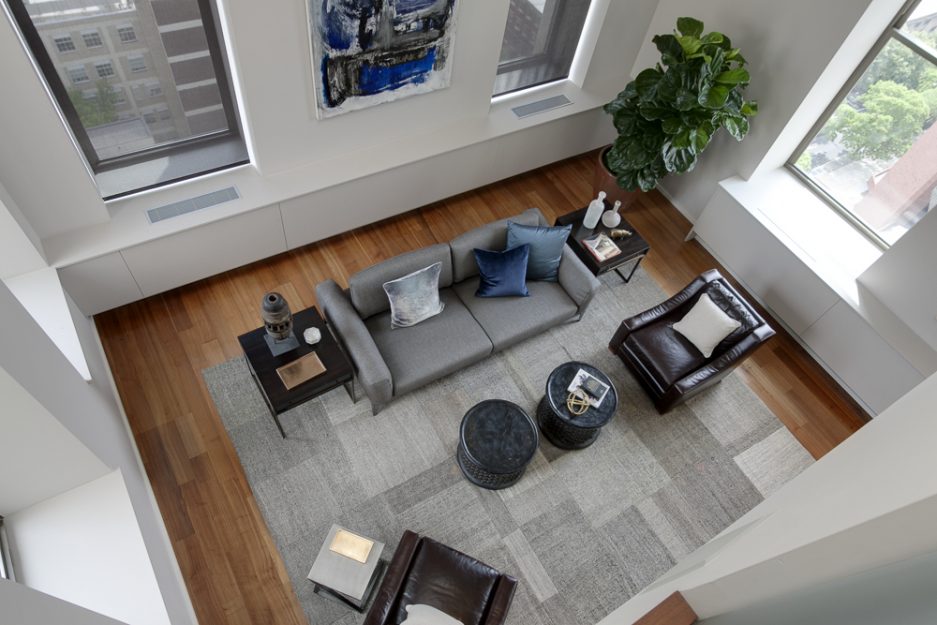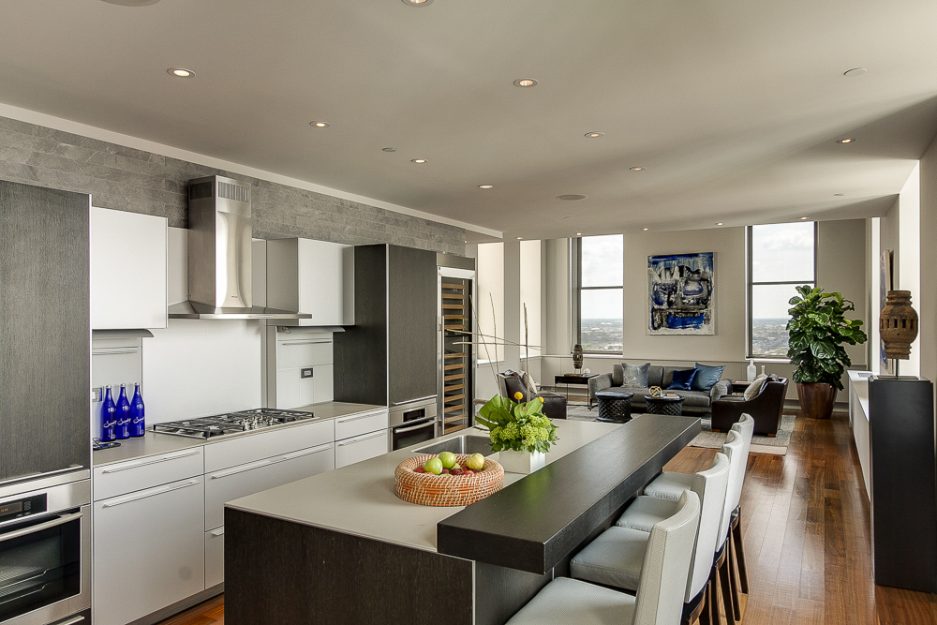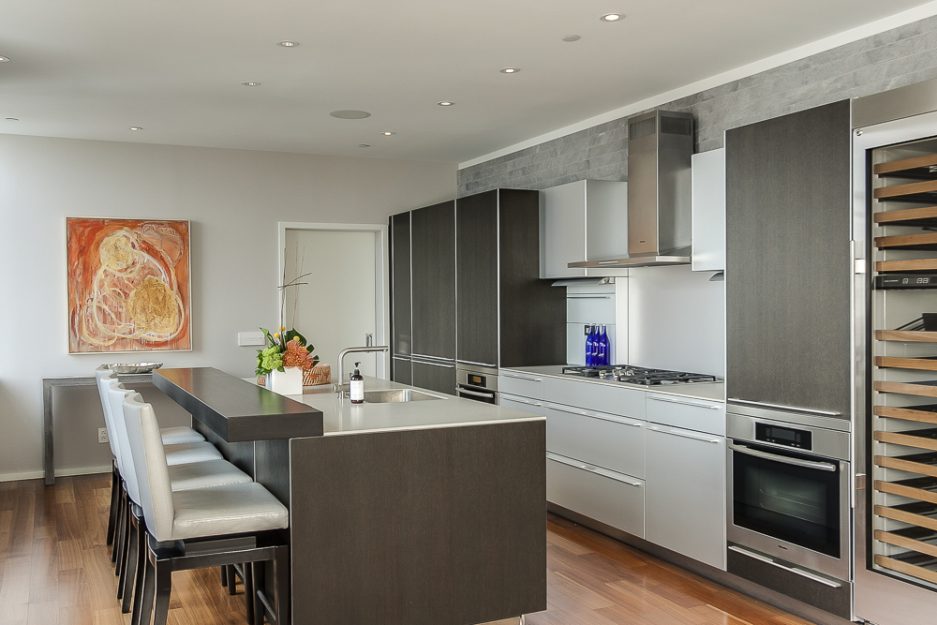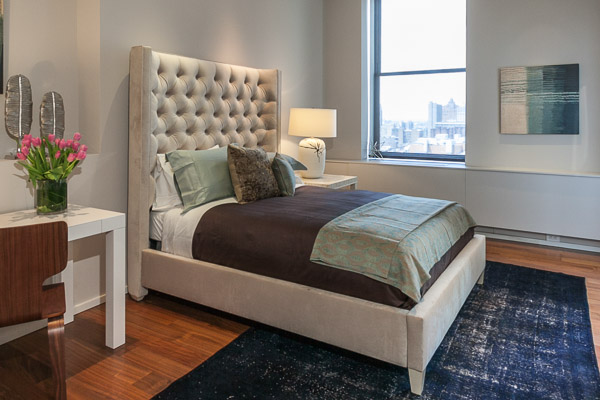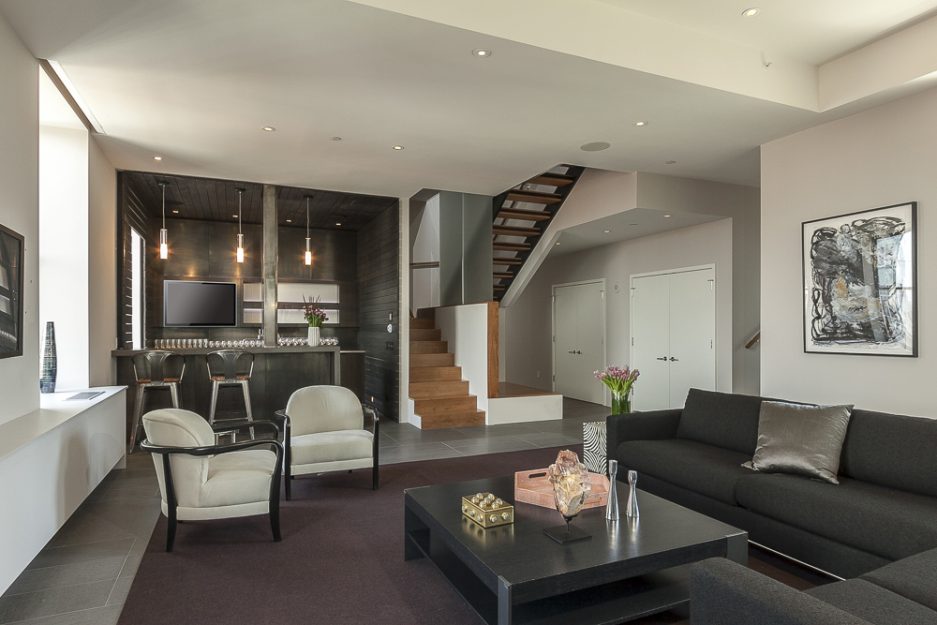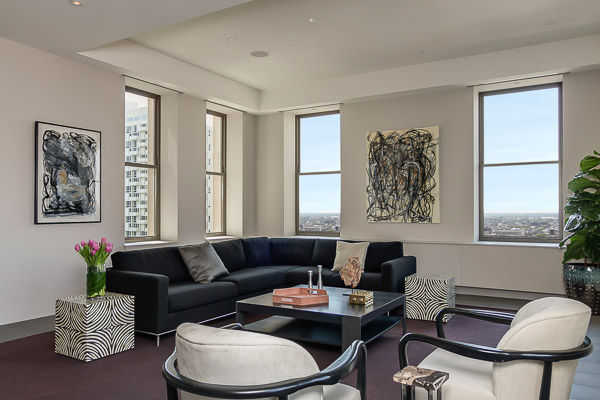 ---
Photos by Drew Callaghan
.
Listing: 210 West Washington Square #PHSW [Kurfiss Sotheby's International Realty]
---