Renderings of Rafael Viñoly's Vision for the Atlantic Building
---
Back in September 2013, Rafael Viñoly Architects — best known locally for the Kimmel Center — announced that the firm would be handling the adaptive reuse of the Atlantic Building at Broad and Spruce, which was purchased by the Post Brothers in the summer of 2012 for $22 million. The plan was to turn the high-rise into a mixed-use retail/residential space, with construction by Vinoly & co. to begin at the end of last year.
While construction (or demolition, depending on your point of view) is under way — scaffolding went up more than a year ago, in fact — neither Viñoly nor the Post Brothers' Matt and Mike Pestronk have been talking up the progress. Yet between the architect, the developer, the location, and the building, this is a major project. Why the quiet?
While the Post Brothers keep mum about the project's trajectory, and we await a return call from the folks at Vinoly, let's at least take a look at what that firm has planned for the Joseph Kunz building erected in 1922.
According to its website, the first step will be to remove the original elevators to increase floor space for the apartments, which will be wide open and have big, city views. Residents will share common luxury spaces like a cigar bar and a billiard room. There will be a rooftop terrace, a gym, and a business center as well. "Innovative robotic parking technology" will whisk residents' cars underground for private parking.
The building's entrance for residents will face Spruce Street, while the 13,000 square feet of retail will be accessed via the current Broad Street entrance.
Those are the plans. Now here are the pretty pictures.
---
Viñoly Renderings 1401 Spruce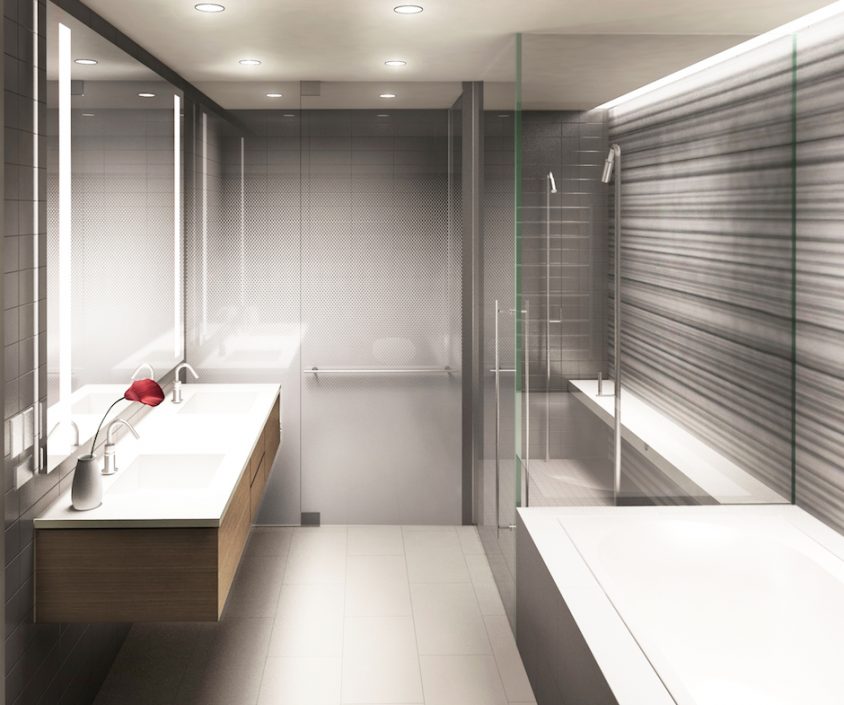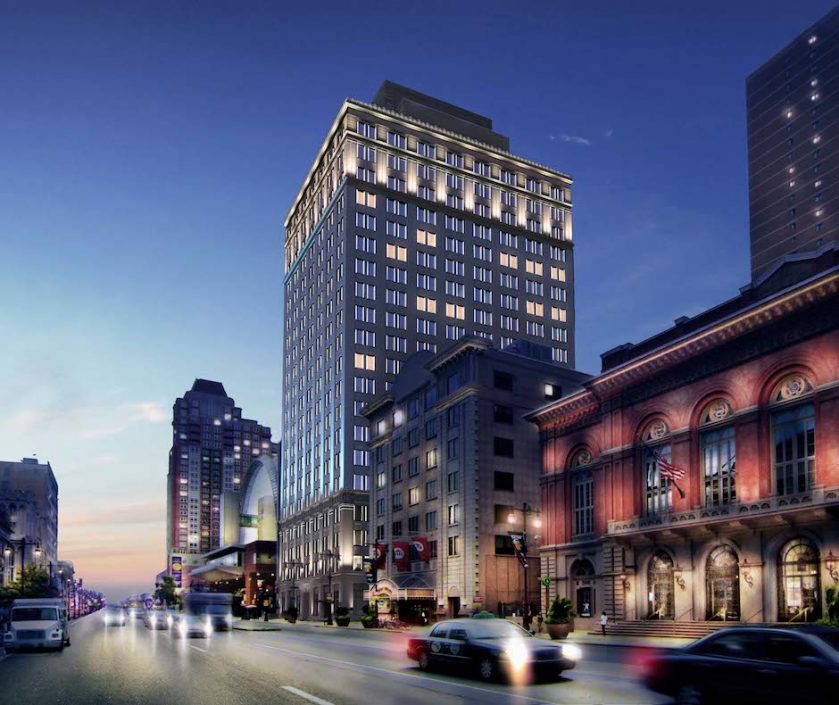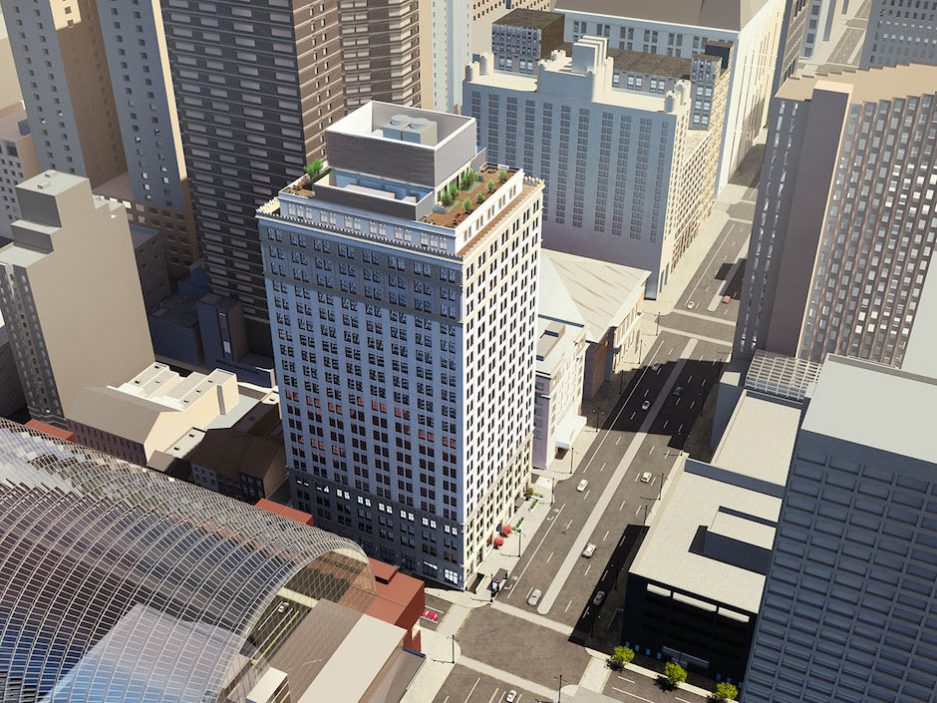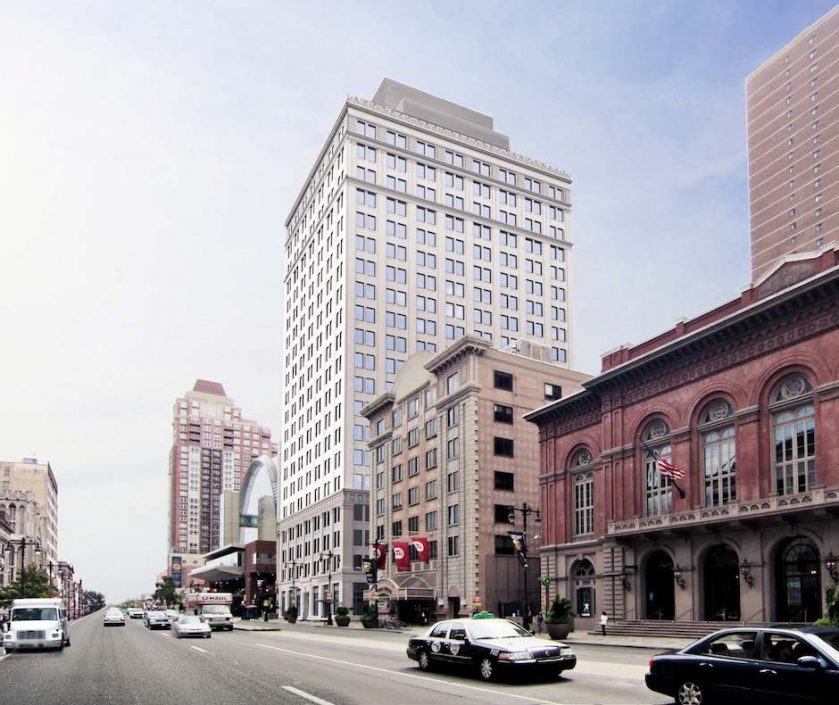 ---
---