Unique Opportunity: High Hollow, Home of PSFS Building Architect George Howe, Is for Rent
---
This mansion in Chestnut Hill has to be the most unique rental opportunity on the market today. It was built by and for legendary architect George Howe, who–along with his firm partners Mellor and Meigs–was one of the preeminent designers of country houses for moneyed New Yorkers in the early part of the 20th century.
But rather than build in this style for the rest of his career, which he could have done quite comfortably and successfully, he broke entirely from the pastoral style and became a diehard modernist who, just about 15 years after finishing High Hollow, designed the PSFS building with William Lescaze. What a huge shift–as though Frank Gehry decided to build the country's most iconic Tudor cottage.
It's fascinating to look at High Hollow and the PSFS Building–as well as the Louis Kahn buildings Howe left his stamp on–and imagine they were all conceived by the same person. The man had range.
And so does this property. Sitting on more than 4 acres of land overlooking Fairmount Park, the five-bedroom gated estate offers a staggering 8,000 square feet of living space. There's a pool too, but for architecture junkies it may be enough–at least for a little while–to wander around the property looking at angles and thinking about volume.
Due to the nature of the property, the terms of the lease are likely to be rather exacting. As is the price: $10,000 per month.
---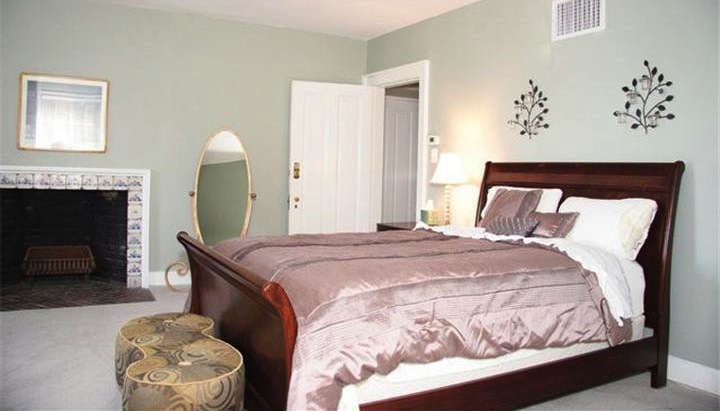 ---
• Listing: 101 W Hampton Rd [Keller-Williams/Albert La Brusciano]
---