For Rent: Fishtown Home With Living Green Roof
---
This three-bedroom/three-bath Fishtown home for rent–one of two identical homes that comprised the first LEED-certified project in Philly–is 2,683 square feet of quality sustainable living. What this means, among other things, is that it's at least 50 percent more efficient in terms of heating, cooling and hot water than is required under law, with a combination of sophisticated systems put into place, from a green roof that captures more heat to a rainwater cistern that collects water that can be recycled for the roof's irrigation.
'Tis a noble thing to live in such a sustainable home, but is it more work for the resident?
Living in a home like this is as easy, if not easier, than living in a non-sustainable home. (Either you like this aesthetic or you don't–that's a separate issue.) But one advantage is the amount of outdoor space that the home both requires and offers. There is a private yard, the green roof (which can be gardened), four outdoor decks and windows that facilitate cross-ventilation.
The appliances in the kitchen are mostly Energy Star Rated and the faucets and toilets are low-flow. This is a fairly remarkable opportunity for a renter–if you like the neighborhood and the way the house looks. Pets allowed; rent is $2,750 per month.
---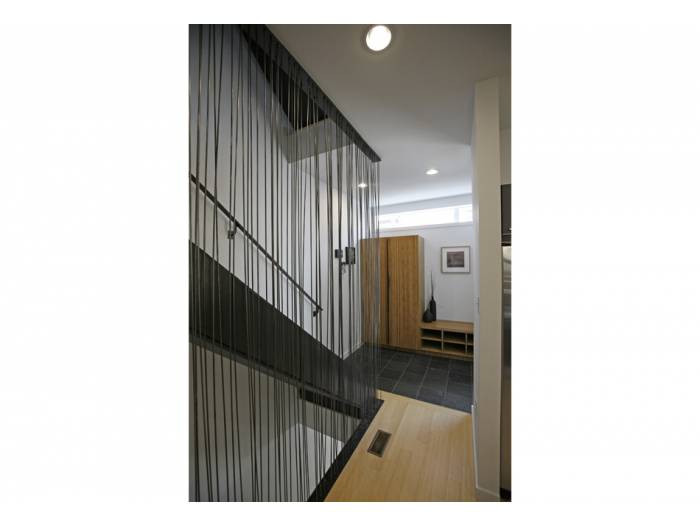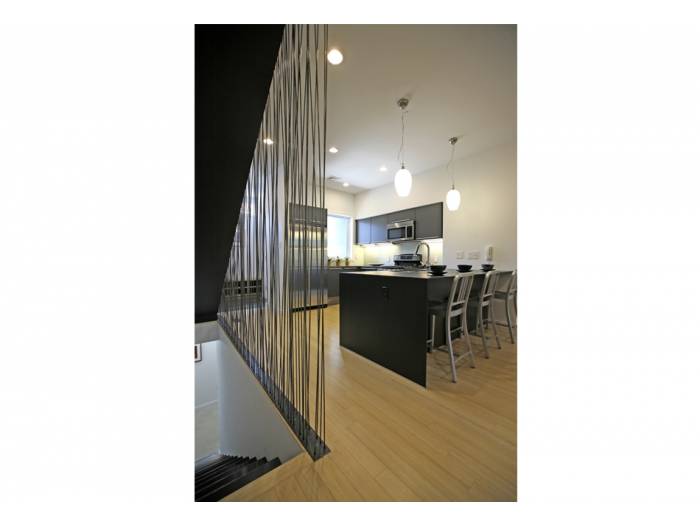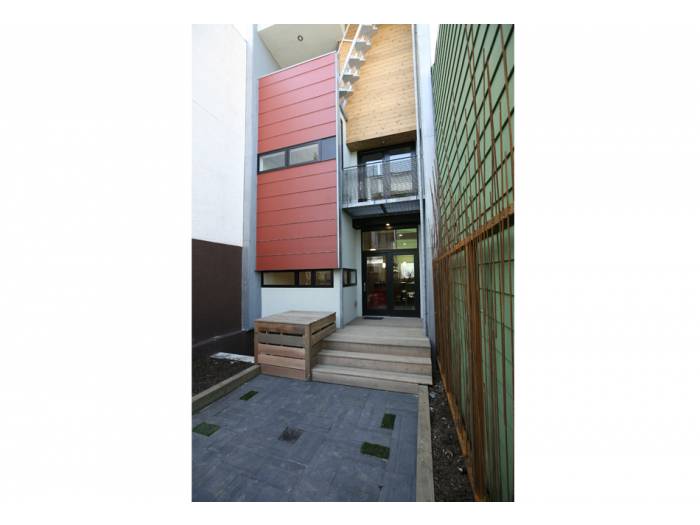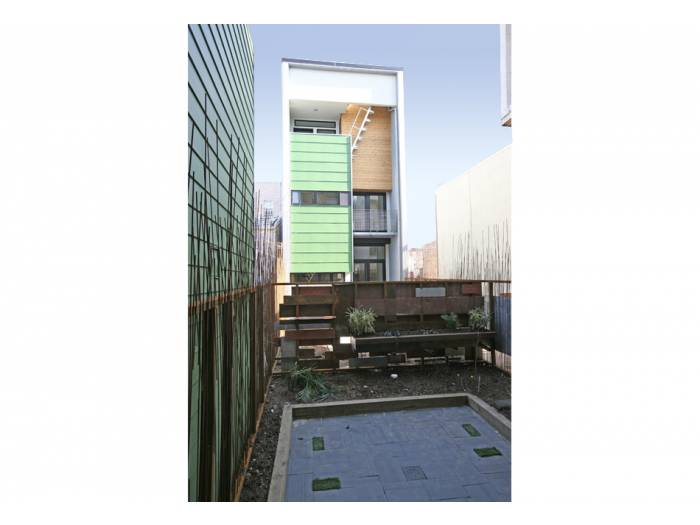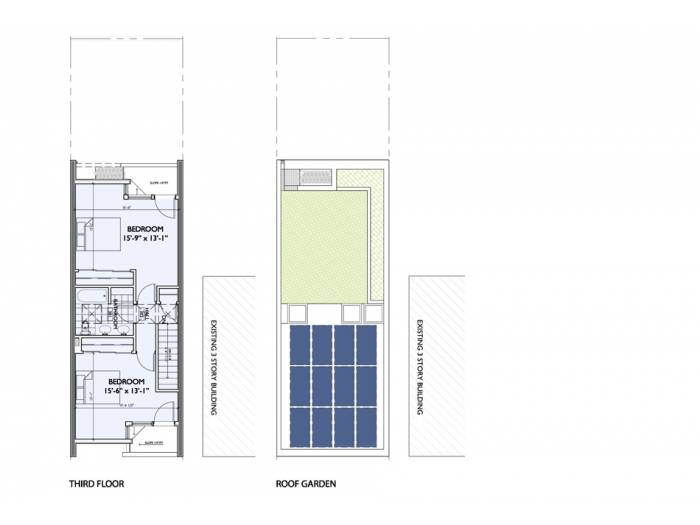 ---
· 1318 Hewson St., Philadelphia PA [Cityspace/Onion Flats]
---