News
A Rock-Climbing Engagement Photo Session in Wissahickon Valley Park
On their second date, the couple ascended Livezey Rock.
---
When planning their Big Days, couples should always select elements that are meaningful to them, and work with their vendor team on bringing them to life. That extends to the pre-wedding festivities, such as proposals and engagement photos, too. This rock-climbing engagement photo session in Wissahickon Valley Park snapped by Heidi Roland Photography is a top example — and a creative way to tell the nature-loving pair's story. Discover their journey below.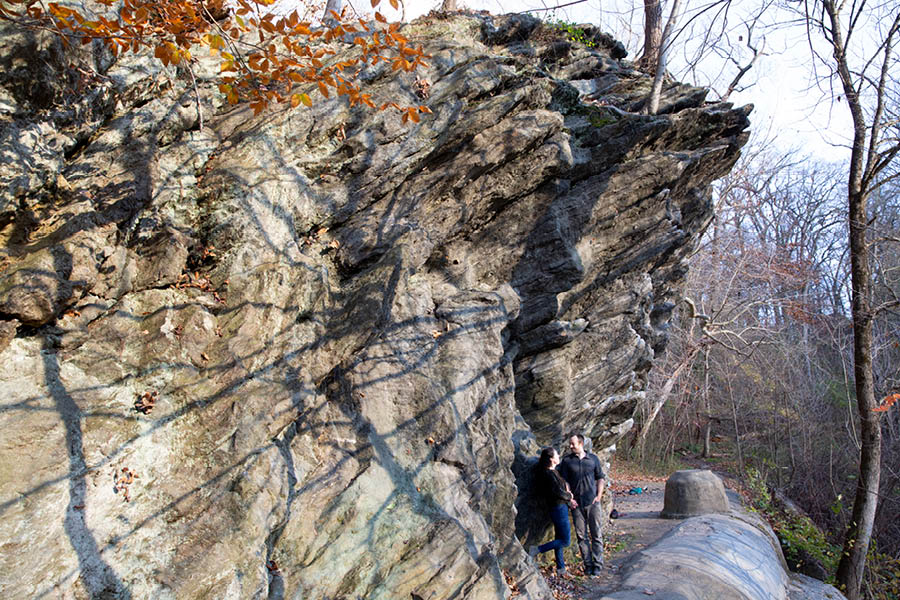 The couple: Allison Lackman, a 30-year-old physical therapist, and Eric Moss, a 34-year-old traffic-control specialist, both of Manayunk
How they met: On their first date in Manayunk, they walked and talked, and soon realized they both enjoy being active and spending time outside. Their second date took them to Livezey Rock, a popular climbing spot in Wissahickon Valley Park, and they spent the next two years going on more adventures together — with the biggest one to come when Eric popped the question.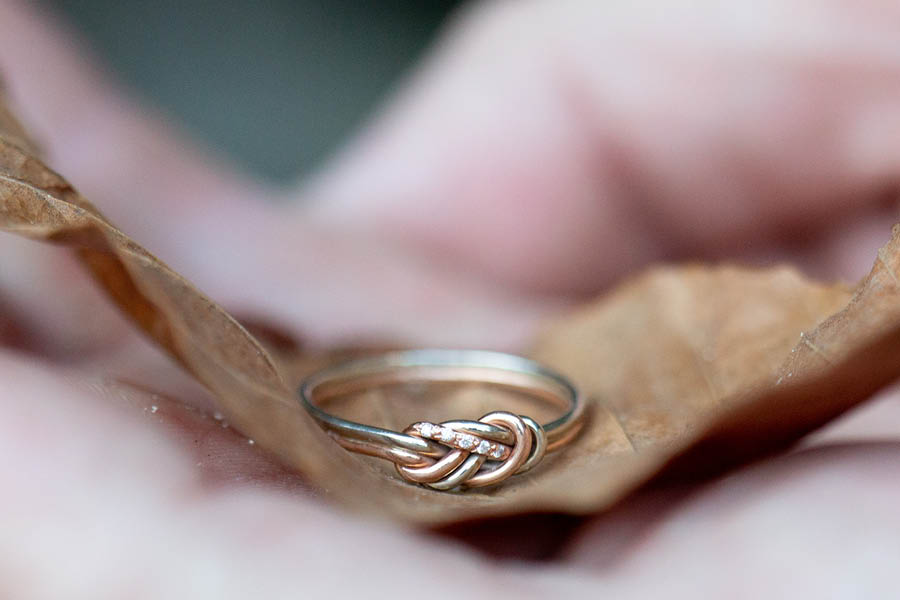 The proposal: Naturally, Eric proposed during one of their rock-climbing adventures, at Birdsboro Climbing Quarry in Berks County. Eric lead the journey upward and attached the ring to the anchors, so it was out of sight from the ground. Allison climbed up and saw the ring at the top. Made by TDN Créations of Canada, the ring features a tie-in knot — a figure eight — which represents dependability.
The engagement-photo location: The Wissahickon is close to Manayunk and the couple spends a lot of free time exploring the park, so it seemed like the perfect fit for their photos. They also wanted to capture portraits at Livezey Rock because of its significance in their relationship. "It was so much fun and felt natural to take the climbing photos since it is one of our favorite things to do together," says Allison, who adds that the whole day felt organic and easy. "It was basically Heidi joining us for a typical afternoon in the park and showing her our favorite spots." The couple even took turns on Livezey Rock's wall with some younger climbers.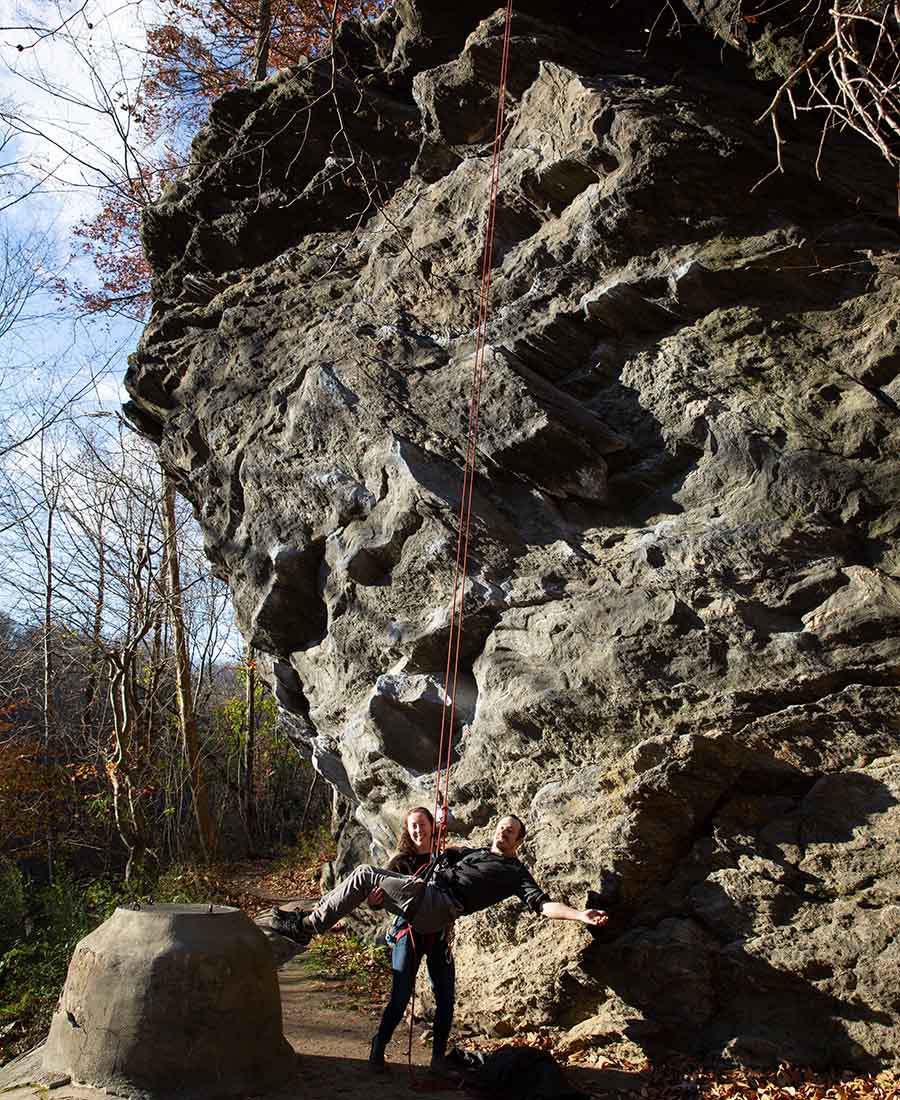 Beyond the climbing: The couple also took portraits in places with beautiful views. Some of their favorite photos were of them sitting on a rock in a creek — an impromptu choice.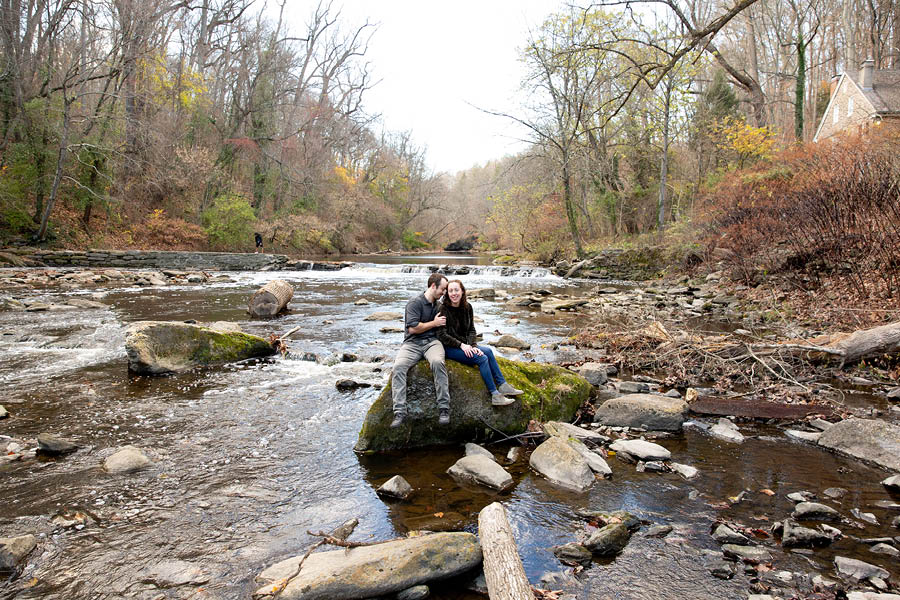 And the attire: Practicality and function are the couple's two priorities for any occasion, particularly when climbing. They donned attire suitable for hiking and outdoor fun, and they were glad their photographer did the same.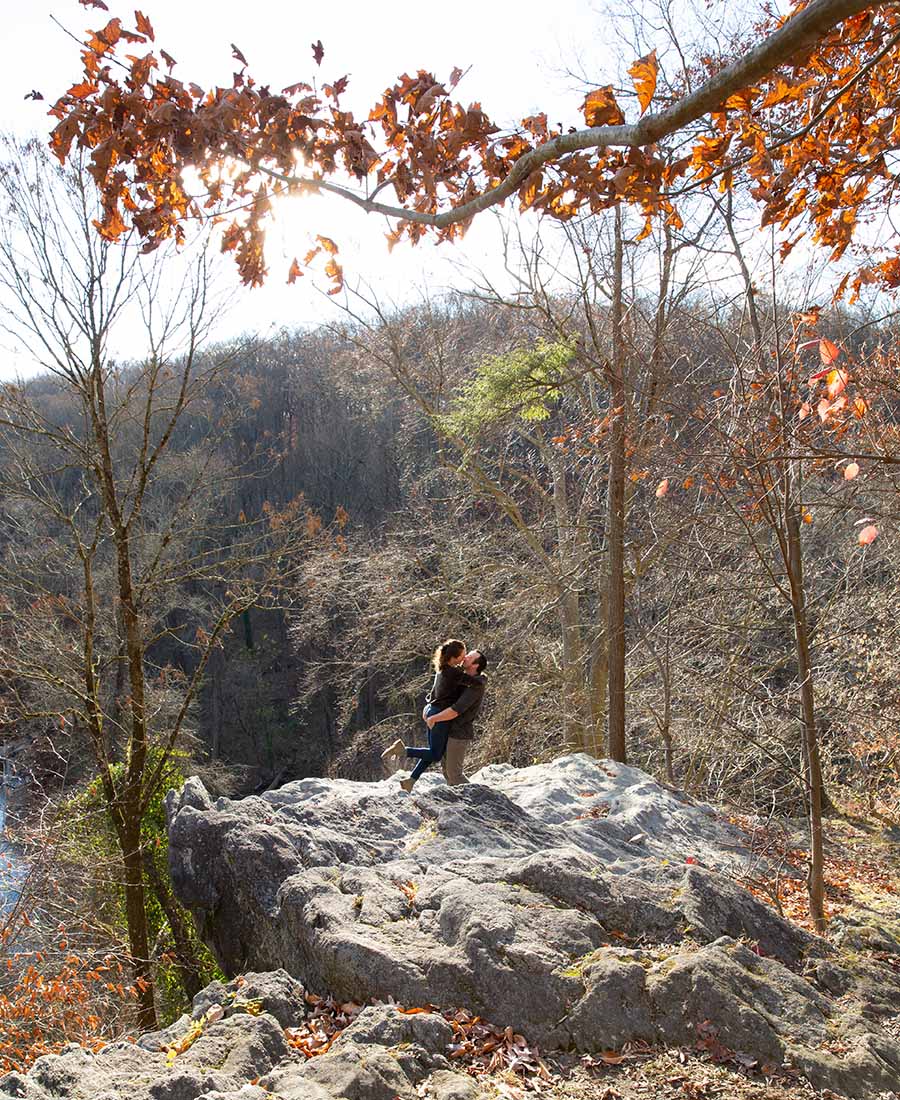 The wedding plans: Allison and Eric will say "I do" on April 21st at Valley Green Inn in the heart of the Wissahickon. As for the honeymoon? They're waiting till after the wedding to plan it — but they expect their outdoor adventures to continue on their trip.
This interview was edited for clarity and length.
Get more great content from Philadelphia Wedding:
FACEBOOK | INSTAGRAM | NEWSLETTER
Getting married? Start and end your wedding planning journey with Philadelphia Weddings' guide to the best wedding vendors in the city.
---
---