News
Why This Philly Couple Wanted to Get Married in a Black Catholic Church
They hoped to show that young, Black Catholics are still saying "I do" in the religion.
---
Choosing ceremony and reception venues is about so much more than the size of the space and its availability. For many, it's also about the spot's history or its personal meaning to the couple. Such is the case with this St. Martin de Porres wedding, the first held at the parish in three years. It was crucial to the East Falls couple to be married in a Black Catholic church, and this particular institution just also happens to be where the bride worships. Also key to the duo was their reception location, held at the Kimpton Hotel Monaco, a spot they found after exploring almost every large wedding venue in the city, and their vendors. Specifically, they wanted to try to work with Black professionals in the industry when they could. Take a look at their approach, captured by Petronella Photography, below.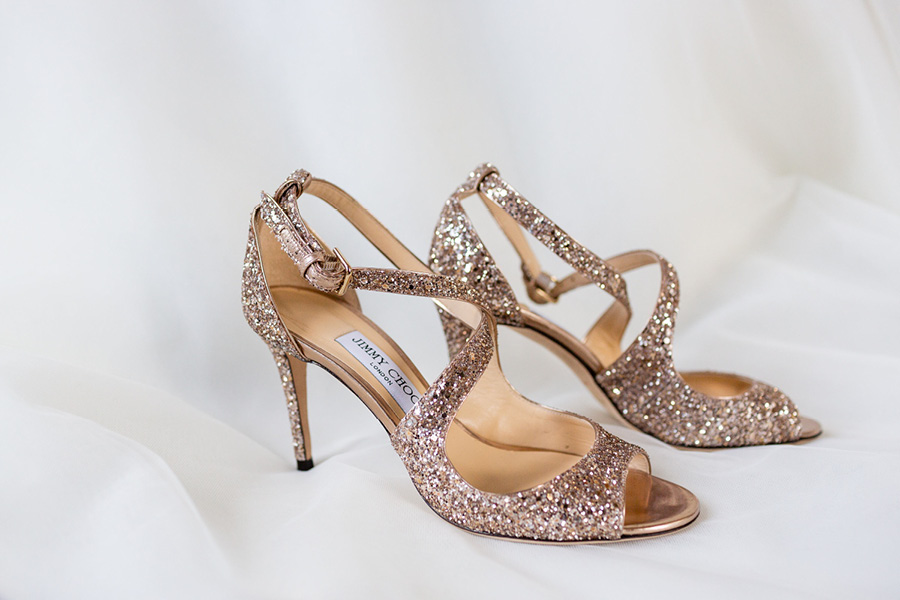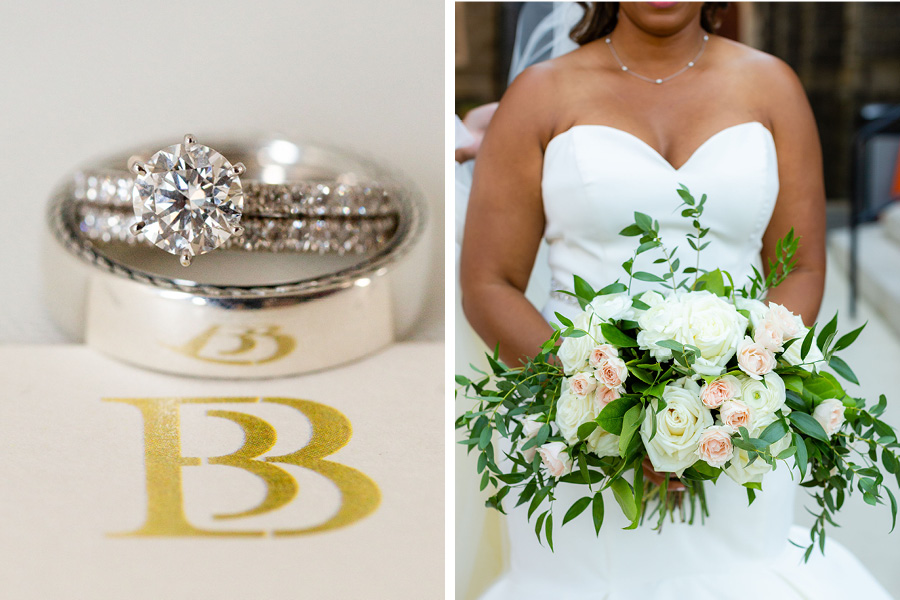 Brandon Edwards admits that he said yes to everything Brittany Borden asked or suggested — including blindly committing to run a 10-mile race with her. "I'd never done anything like that in my life," says Brandon, despite being a fitness guru and former college football player. "Long-distance runs were never part of our training protocol." At the time, Brandon was a personal trainer and instructor at the Jenkintown gym where Brittany was taking classes (including one of his). Brittany wanted to tackle the Broad Street Run before turning 30 and asked Brandon to train her. He agreed, and their time spent pounding the pavement led to lunch, margaritas, and plenty of conversation.
But Brittany, who was in grad school (and focused on graduating and moving abroad to change the world), says she didn't realize her feelings for him until she missed a training session. (She was in Boston for a conference, and her flight was delayed due to weather.) "I was so sad I missed my session but couldn't identify why I was upset." She rescheduled for a few days later. "When I got back to Philly, I dropped my bags and booked it to the gym. I'm not that girl, so this was bizarre behavior." They began running their miles, and Brittany developed a cramp. "Brandon stretched me, and as he bent over, the sun hit his face, and I swear to you, scales fell off my eyes," she recalls. "I said to myself, 'Oh, my goodness: He is gorgeous. How in the world have I not noticed this before now?'" She spontaneously invited him over for dinner and quickly headed to Whole Foods to find a chicken to roast. "I'd never cooked a whole chicken by myself. I had to call my mother for help!"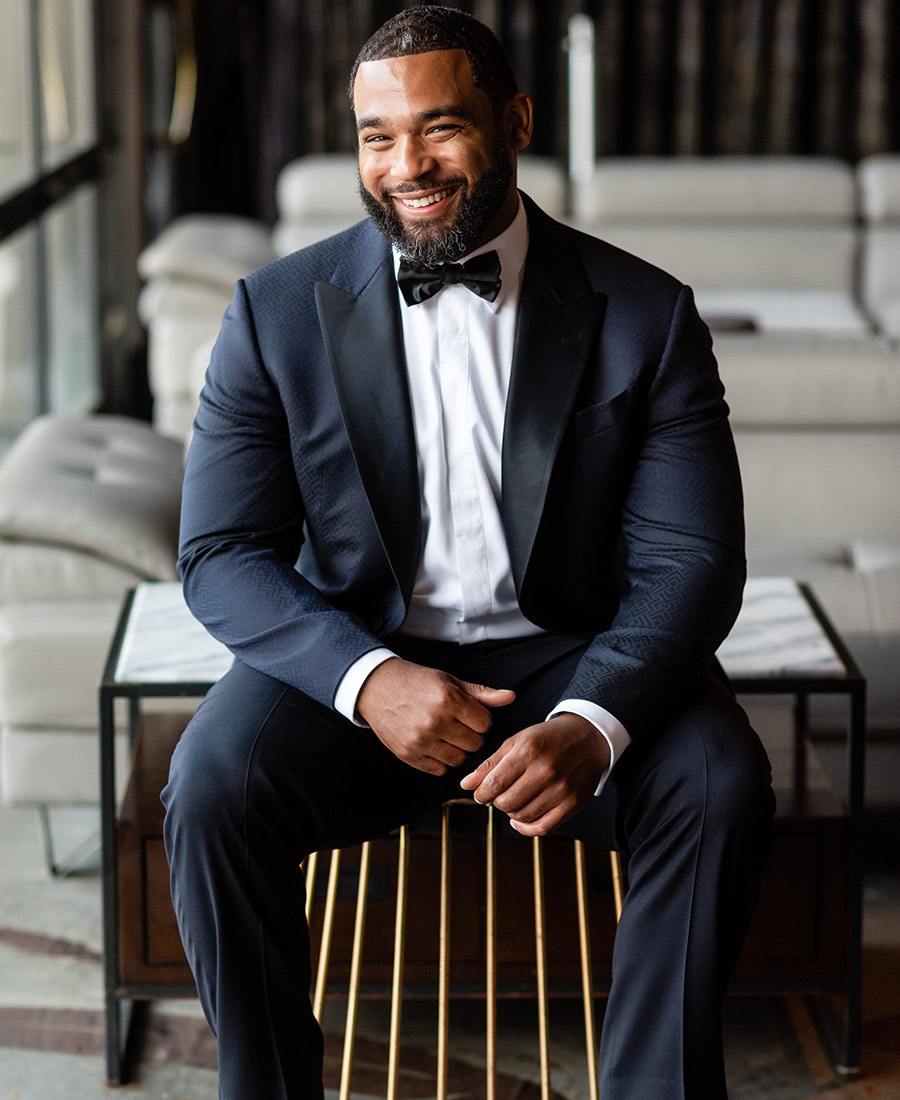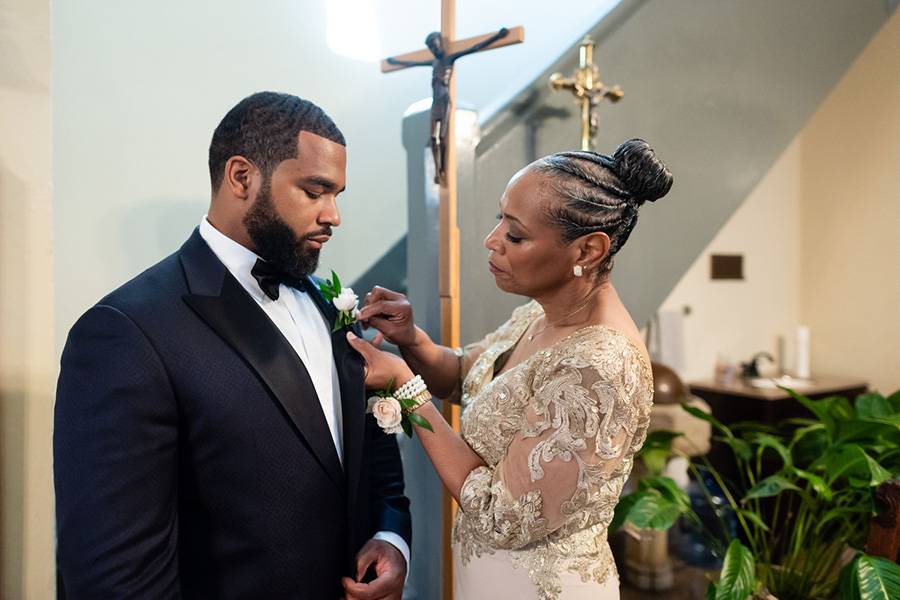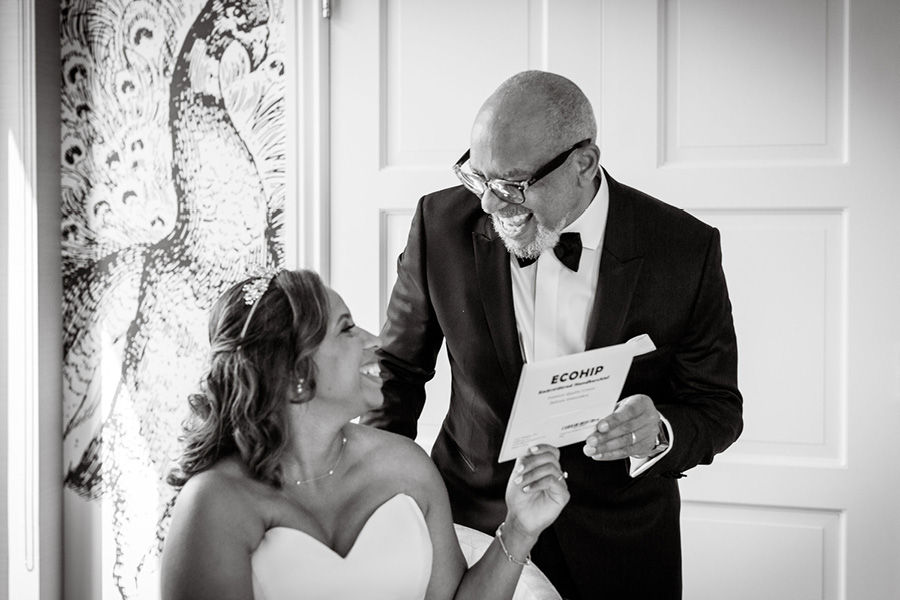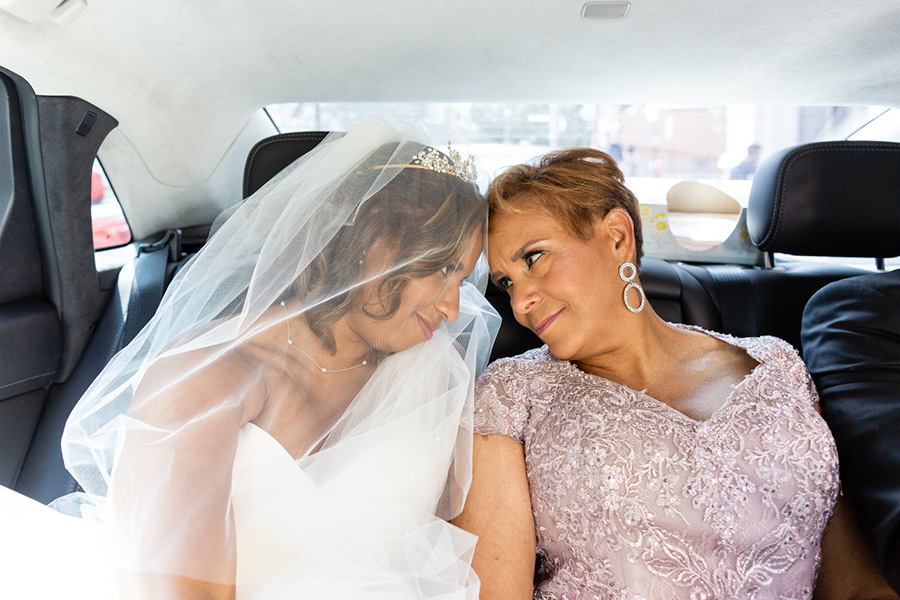 They were together three and a half years before Brandon proposed on the way home from a family reunion in North Carolina. They stopped at Brittany's parents' home in Annapolis, Maryland, to break up the eight-hour drive. The entire way Brandon waxed poetic about his love for her, recalls Brittany. "I should have known something was up; Brandon is usually brief with such sentiments." After arriving, they headed to the beach to eat dinner. They slow danced; Brandon put his head on her shoulder; and Brittany thought it was the most romantic moment of her life. Then, he got down on one knee. "When I finally saw the ring, I ran away," says Brittany. "I was overwhelmed. I had been waiting for this moment since month four of our relationship. I came back and blurted out yes three times."
The couple, who today co-own Northwest Athletics Fitness Studio (they opened in June amid the pandemic and put cash gifts from the wedding toward its opening), chose St. Martin de Porres in North Philly for their ceremony on August 4th, 2019. It was an important location to the duo, who where born and raised Catholic, for many reasons. It's the bride's parish, and her family friend, Rev. Stephen Thorne, is the pastor. Many Black Catholic churches in the city have closed, and properties have been sold or consolidated. But the pair wanted to be married in the church to show that young, Black Catholics still exist and are getting married in the tradition. Theirs was the first wedding in three years at the parish.
The couple incorporated traditions such as jumping the broom after the vows were exchanged. It is believed to be derived from the broom ceremony representing the joining of two families; it shows respect for ancestors and heritage. The couple continued the tradition to pay homage to those who came before them who could not marry in the church or be sanctioned by the state. Elizabeth Anderson, the bride's aunt, made the broom.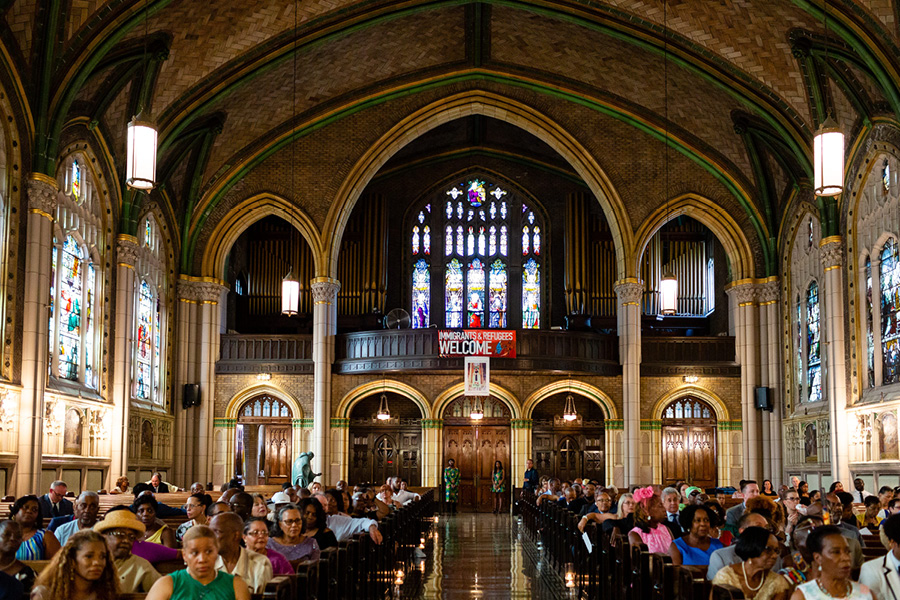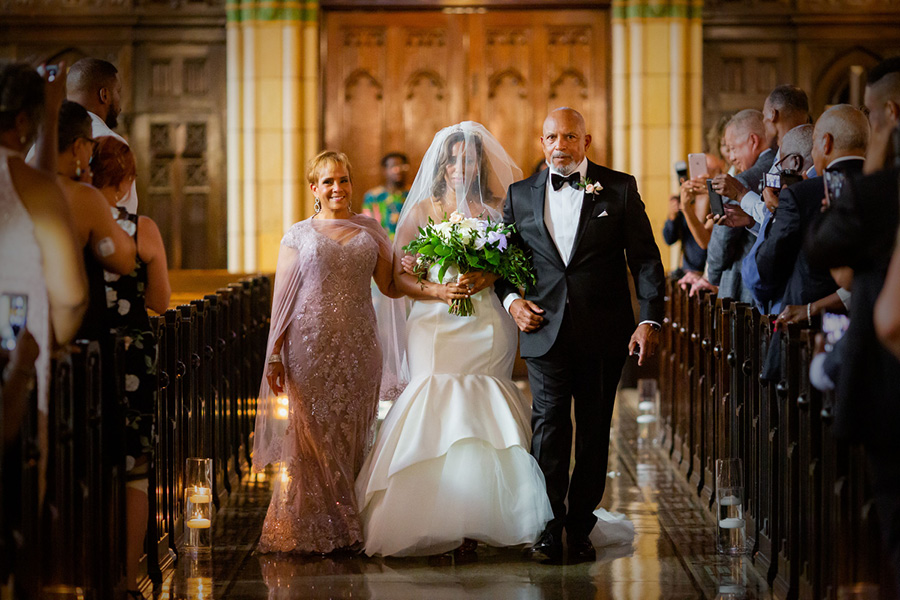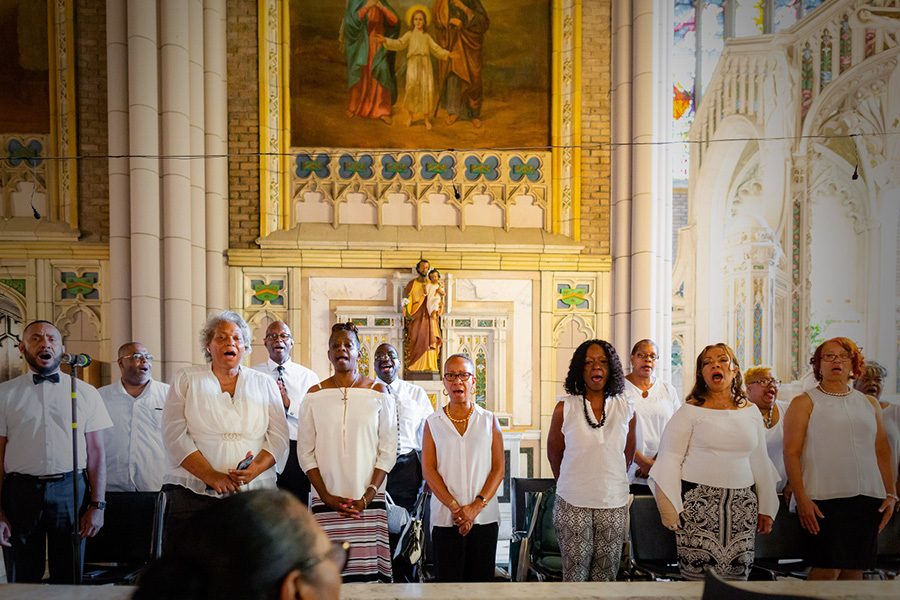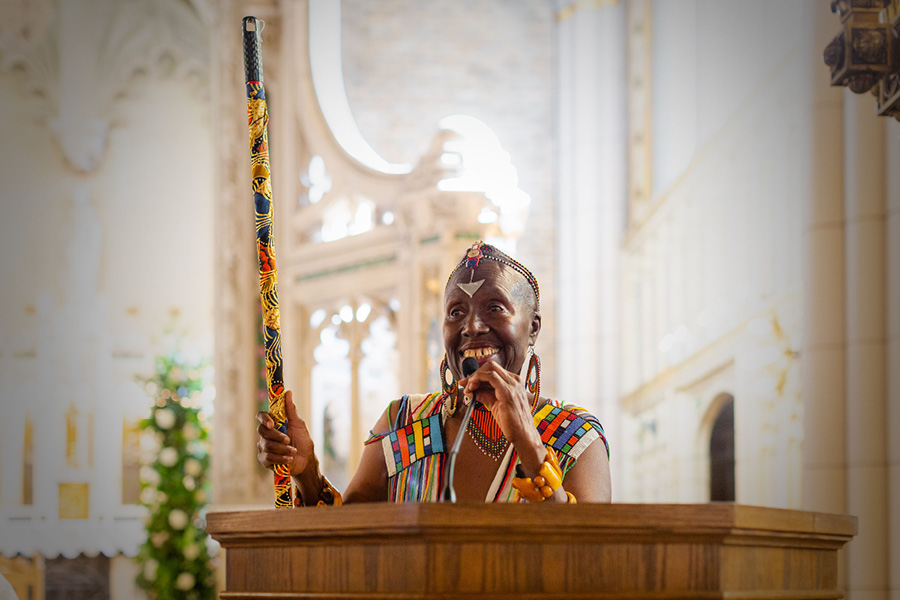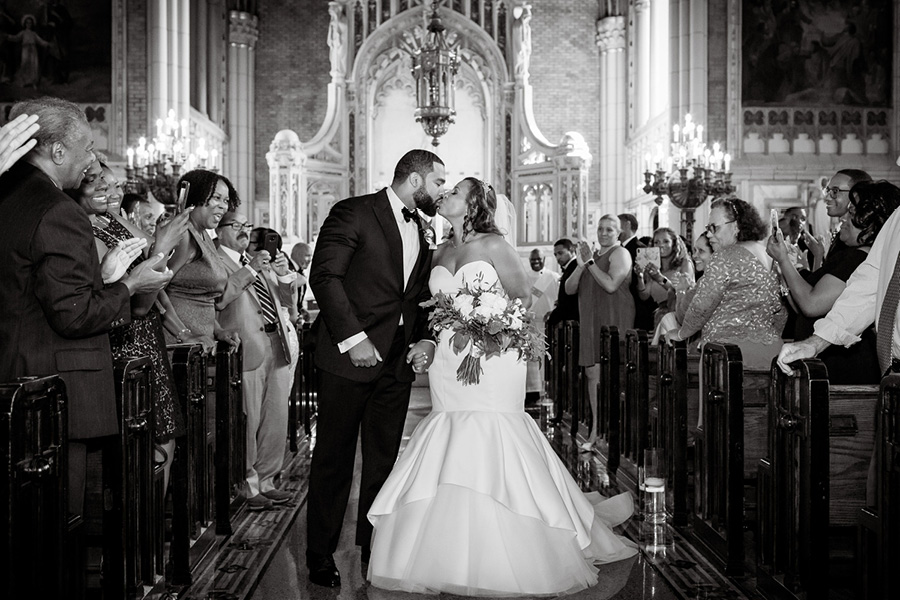 Brittany, who also works as a management consultant for North Highland Consulting Inc., donned a Justin Alexander gown from The Wedding Factor (she tried on more than 55 before finding the one), which she paired with heritage jewelry from her family. Her something borrowed was a set of Tiffany & Co. pearl and diamond earrings her mother had purchased as a retirement gift for herself, after working 30 years in the School District of Philadelphia. "She saved for years to buy them and allowed me to wear them down the aisle," says Brittany. "I stand on her shoulders; this meant the world to me." She also wore a pearl necklace from her favorite uncle before he passed away. (For the rehearsal dinner, she wore a gold necklace from her uncle Bill, whose wife and Brittany's aunt Carol died the year before. "Their love is one of the greatest loves I've ever seen, and wearing her necklace made me feel like ours will be equally blessed.")
For the groom, one of the most sentimental moments took place before he walked into the church. His mother told him how proud she was of him and that he'd made the right choice. Brittany recalls the breathtaking moment when she stepped into the parish, filled with their loved ones, flowers and candles. "Everything we planned came to life," says the bride, who had a piece composed, "A Lovely Walk," for her entrance. (It was performed by her best friend, Kristin Young, an opera singer from NYC.)
But the moment that outdid them all was when the couple saw each other at the opposite ends of the aisle: Everything else disappeared, says Brandon.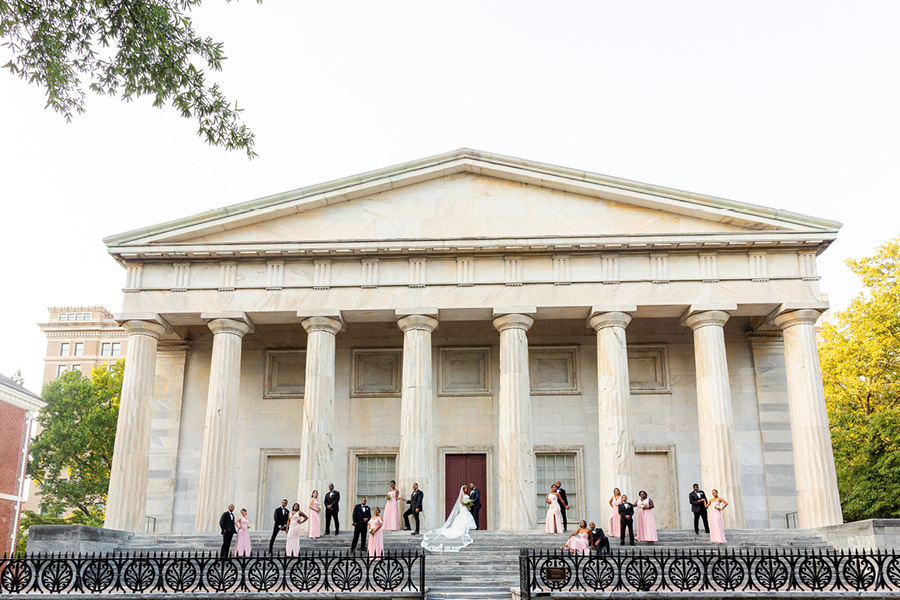 Following the ceremony, the couple and their 190 guests headed to the Kimpton Hotel Monaco for the reception. (The duo credits the team here, including catering manager Desiree Sklar, for making their experience incredible.) They began with cocktail hour on the rooftop followed by dinner and dancing in the Lafayette ballroom, outfitted with their urban Tuscan wedding theme thanks to the bride's vision and the vendors who helped bring it to life. It was important to the couple to try to work with Black businesses. "The wedding sector is a challenging space, and even more so for people of color," says Brittany. "It was not an easy task, but where we could, we did."
Among their vendors were Petronella Photography and florist and designer Event Loft, the latter of whom they found on Instagram. Eilena Mercier-Ehmann used white and pink roses, pops of spray roses, garland and baby's breath throughout the wedding. "Eilena and her team are worth their weight in gold," says the bride.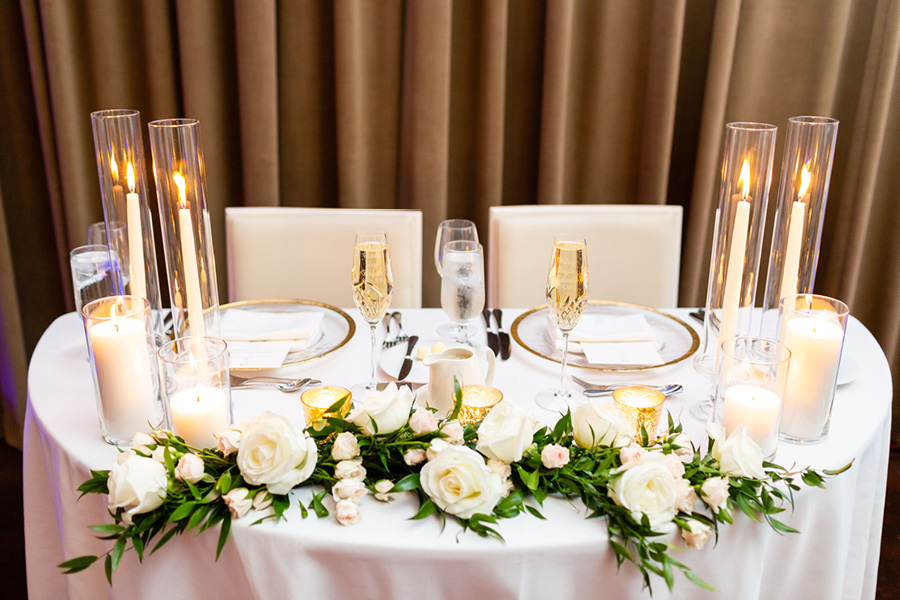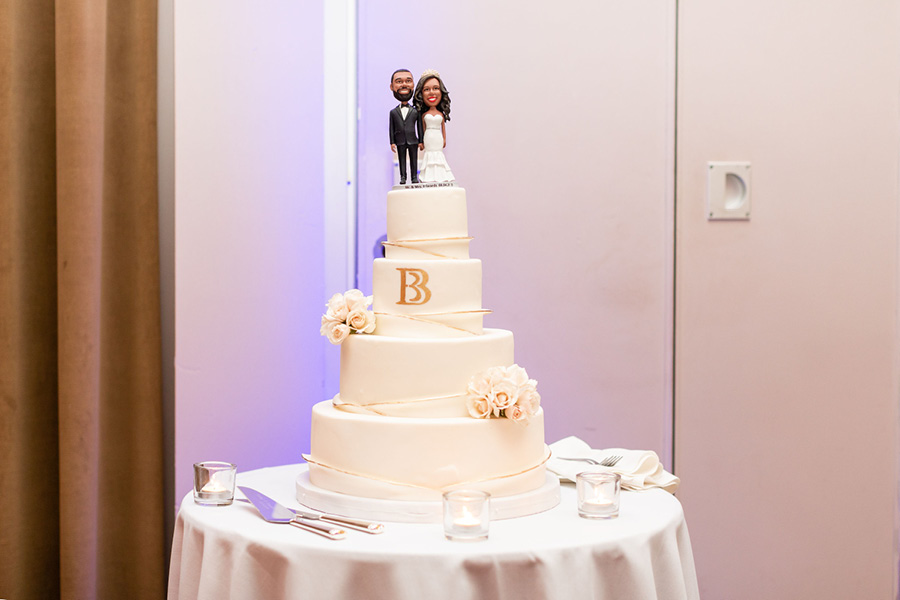 A unique element: Brittany worked on both Obama campaigns, and her experience "pushed her to her limits" and helped her learn more about herself. She wanted to honor that and the first Black president — and ordered a six-foot cardboard cutout of Obama and the first lady from Etsy. "I knew the president and Mrs. Obama wouldn't be able to make it to the wedding, so I did the next best thing."
Other elements included a first dance to India Arie's "Sacred Space," and a "terrific" DJ, Jazzy Joe Allen. "People were dancing at our wedding who do not dance," says Brittany. The duo gave Penzy's Northwood seasoning as favors; it was the same spice Brittany used on that roast chicken she'd first made for Brandon. And as the evening drew to a close, Brandon had a tender, personal experience while looking at the memory table of those who have passed away. "Seeing all of their pictures at the end of the night unexpectedly hit me," he says. "I know they are with us in spirit and praying for our new journey."
THE DETAILS
Photographer: Petronella Photography | Venues: St. Martin de Porres (ceremony); Kimpton Hotel Monaco (reception & catering) | Planning: Bride | Day-Of Coordinator: Events by Ebony Edwards | Florals & Design: Event Loft | Bride's Gown: Justin Alexander from The Wedding Factor | Bridesmaids' Attire: Dessy from Bella Bridesmaids | Hair: Kahliya Wyche | Makeup: Djurdja Pantovic | Shoes & Accessories: Saks Fifth Avenue | Groom's Attire: Emporio Armani from Bloomingdale's | Ceremony Music: St. Martin de Porres Gospel Choir, Kristin Young (cantor), Tonya Dorsey (choir director), Ajibola Rivers (cellist and composer) & Alberta Douglas (violinist) | Entertainment: DJ Jazzy Joe Allen | Cake: Night Kitchen Bakery | Invitations: Casa Papel | Transportation: King Limousine | Videography: Alexander Borden | Photo Booth: Framed Fotobooth
Get more great content from Philadelphia Wedding:
FACEBOOK | INSTAGRAM | NEWSLETTER | PINTEREST
Getting married? Start and end your wedding planning journey with Philadelphia Weddings' guide to the best wedding vendors in the city.
---
---