Coronavirus Wedding Diaries: We Changed Our Date Early, and It's Working Out Better for Us, So Far
The couple used an at-home photo shoot to announce their decision on Instagram.
---
University City couple Dani Maiale, 26, and John Dombroski, 30, were planning for a 400-person wedding October 3rd at The Union League of Philadelphia when the coronavirus hit. They followed the news coverage online and on television, and grew increasingly nervous not only about their large celebration, but also the fun leading up to it — the bachelor and bachelorette parties, and the bridal shower were quickly approaching. With the quarantine in effect and the city under lockdown, they knew those pre-parties would be greatly reduced (if they could happen in-person at all) and their wedding would hang in the balance. And, for them, the uncertainty was too big of a question to wait to change their plans. So they made the call over Easter weekend to try to move their Big Day to October 2021. "Our first step was to reach out to our venue, and we prayed that everything would fall into place from there," says the bride-to-be, who works in marketing. (John works in accounting and finance.) Here, Dani shares how they made it happen.
This Coronavirus Wedding Diaries story is part of Philadelphia Wedding's on-going Real Talk series, where real Philly couples share their unique approaches to wedding planning and marriage. If you have a unique story or experience worth sharing, we'd love to hear about it.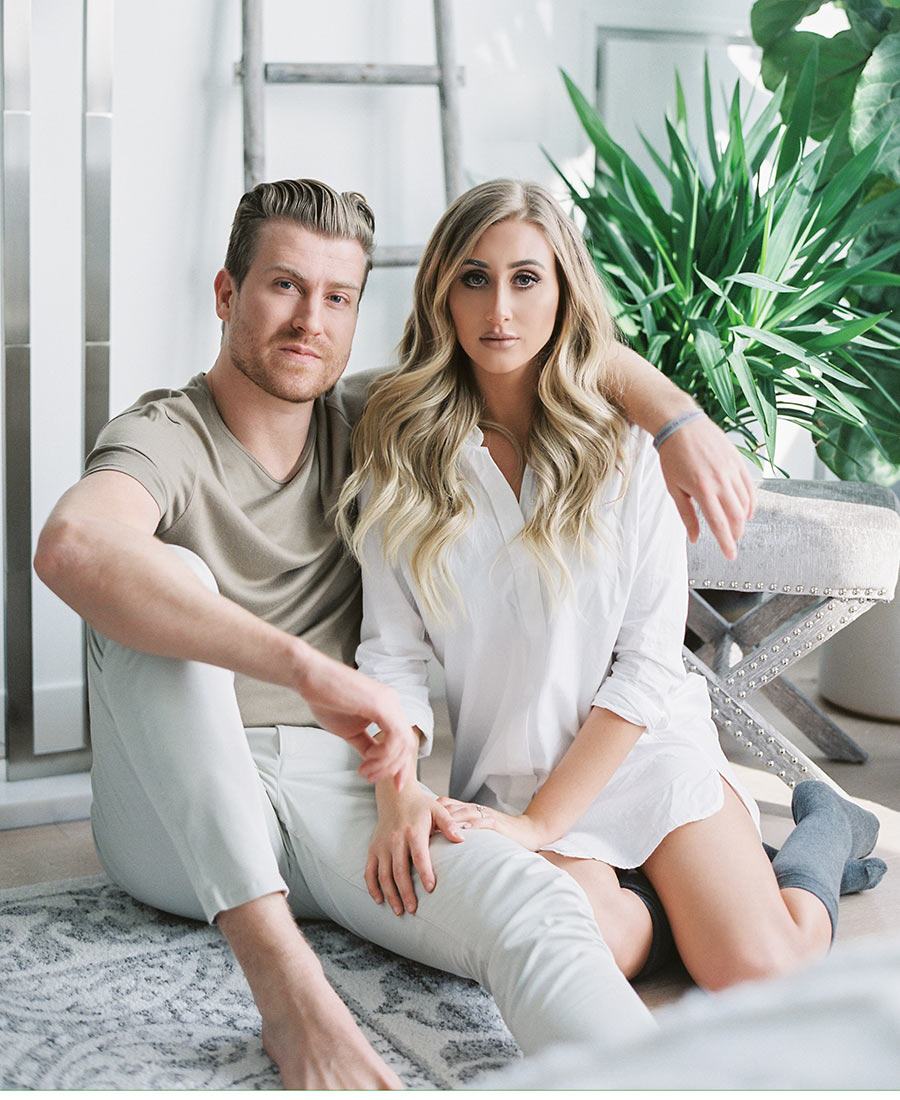 This was solely John and my decision to move the wedding. Our parents and friends were very supportive of the decision, and they also felt that it was the right call at the right time. My bachelorette party in Miami had already been moved from May to July because of COVID and even then, I don't think it would have been the same even if restaurants and clubs could open. [Ed note: Florida's Department of Business & Professional Regulation re-closed bars on June 26th due to a rise in cases.] Additionally, my bridal shower had a guest list of about 100 people. With gatherings limited, it just wouldn't feel the same either. For me, having a bachelorette party and bridal shower are two important events leading up to your wedding day. I would never want to miss out on those special moments, as they only happen one time in your life. It was devastating to see both of those celebrations being overshadowed by COVID, and I didn't want that to happen.
When John and I had it in our minds to postpone, we contacted The Union League. I am very Type A, so organization and timeliness are my specialty. I first locked in the October 9th, 2021, date, then right away contacted The Cathedral Basilica of Saints Peter & Paul to see if it had a 1 or 3 p.m. time slot available for this date. The 1 p.m. was open, and we immediately secured that for our ceremony. (The location wasn't available on our original date.) The next step was to email every single vendor of ours and let them know of the date change. Thankfully, because our date was so far along, they were all available. I had asked them to send me over an updated contract for the new date so I could have it in writing as well. A few of them had additional fees, but nothing too crazy. I think that everyone understands that this is a very tough time for people, and the choice to move our wedding was not a decision we wanted to ultimately make at all.
There were only a few changes we have made to the new date, and a lot of them were positive. John and I are both Catholic, so being married in a church was very important to us both. Now, being able to say "I do" in the Basilica is almost like a dream come true: I get goosebumps every time I walk in the door; it is beautiful.
In regard to vendors, we were so thankful to be working with all of the same people for our special day. We absolutely love the connections and relationships we have made with each of them, so it was very important to have them all with us for the new date. I think making the call a bit earlier was also in our favor because we were able to lockdown our vendors, where if I would have chosen a date in May or June of next year, they may have all been taken. I now am able to have Emily Wren personally shoot our wedding, and we secured Greg Fisher from Willow Tree Films to capture the day. [Ed. Note: Lovehaus Events & Design is serving as the month-of event planner for the wedding.] My bachelorette party is now going to be next May in Miami; my shower is going to be next August at Torresdale Country Club. A lot of the details have already been in discussion as we anticipated it happening next month, but now we are simply moving it over a year. House of Catherine and Carl Alan Floral Artistry are helping bring it to life.
RELATED: A Guide to Philadelphia Weddings During the Coronavirus Outbreak
We knew we wanted to do something very meaningful to share our decision, so we decided on an at-home photo shoot. These images would serve as a memory in our wedding journey we had made together, whether it be the good or not so good. Minh Cao of Du Soleil Photographie was the perfect choice: She had also photographed my bridesmaids' brunch last year, and she will be personally shooting my bridal shower, too. Her light and airy photos were the perfect mix of elegance and intimacy that I wanted to capture during this shoot, and she nailed it. Before she came to the apartment, I disinfected; Minh showed up in a mask and gloves, and did the session safely while maintaining social distance.
Before we announced it on Instagram and other social media channels, we made sure to text and call our close family and friends and let them know the news. Thankfully, many thought we also made the right decision, which made us feel a lot better. We also worked with House of Catherine closely as we began to create a second save-the-date.
Our wedding guest count, however, remains uncertain. We have about 400 attending, but we are going to try to follow COVID closely to see how it may look in 2021. We would hate to make cuts, but if it means keeping people safe, we will absolutely do so. We are going to make that call closer to the date, though.
The day before our wedding would've taken place, I would love to have my bridal party over to my house or out in the city somewhere (if anything is open) to have a fun girls' night. We would have been having our rehearsal dinner at Estia, so I think it's right to celebrate the good times. It might be different, but one thing hasn't changed: the people standing by us who care about John and I, and the love I have for each of them.
For the actual date, I want to take this day to just be with John. I know when the day comes, I'll be looking at the clock and thinking, "In just an hour from now, I would have been married." It is going to be an emotional day, and October 3rd will always have a beautiful meaning for us, regardless of if we say "I do" or not.
Overall, we knew we made the best decision. I truly believe that every bride is different in what they want for their wedding day. There is no rule book or guidelines to follow, and that's what makes every wedding so special. If you don't mind waiting another year [and are able to do so with your vendor team], postpone it! If you still want to get married this year, do you! Make it unique and authentic. For us, if anything, it's given us hope for the future that the wedding we always wanted can still be a reality if we are patient. I've waited 26 years to marry my best friend and have it be everything I hoped for, so what's one more year of waiting?
This interview has been edited for clarity and length.
Get more great content from Philadelphia Wedding:
FACEBOOK | INSTAGRAM | NEWSLETTER | PINTEREST
Getting married? Start and end your wedding planning journey with Philadelphia Weddings' guide to the best wedding vendors in the city.
---
---