This Sweet Parc Engagement Session Began With a Viral Proposal in Paris
He flew to France for one night to pop the question. Really.
---
Philly's restaurant scene is one of the best parts of this city, so we're always happy to see Philly couples take full advantage when it comes to their engagement session. Captured by Heart & Rae Photography, these Parisian-inspired Parc engagement photos have a pretty epic backstory.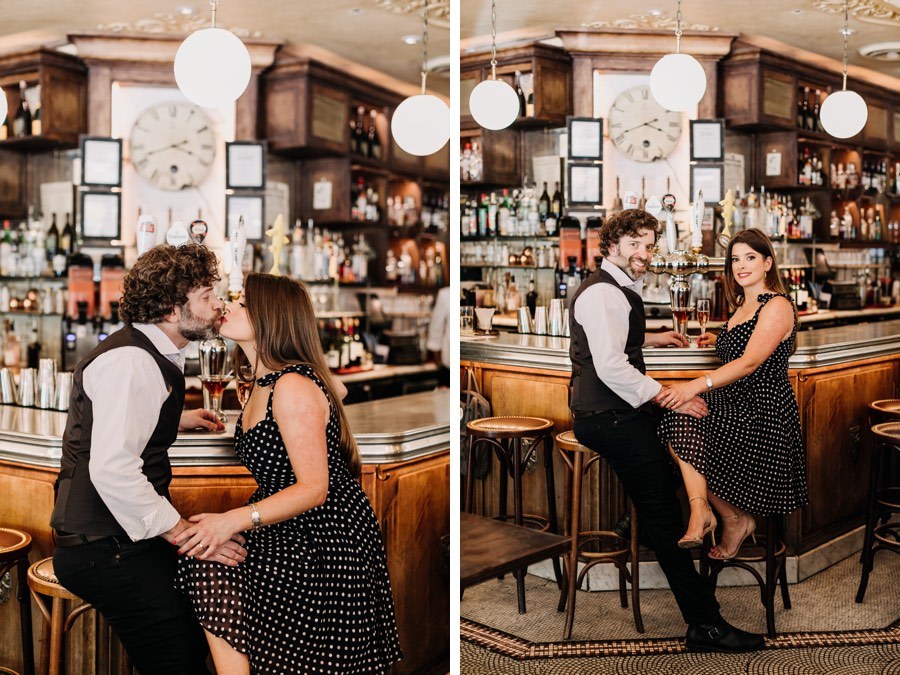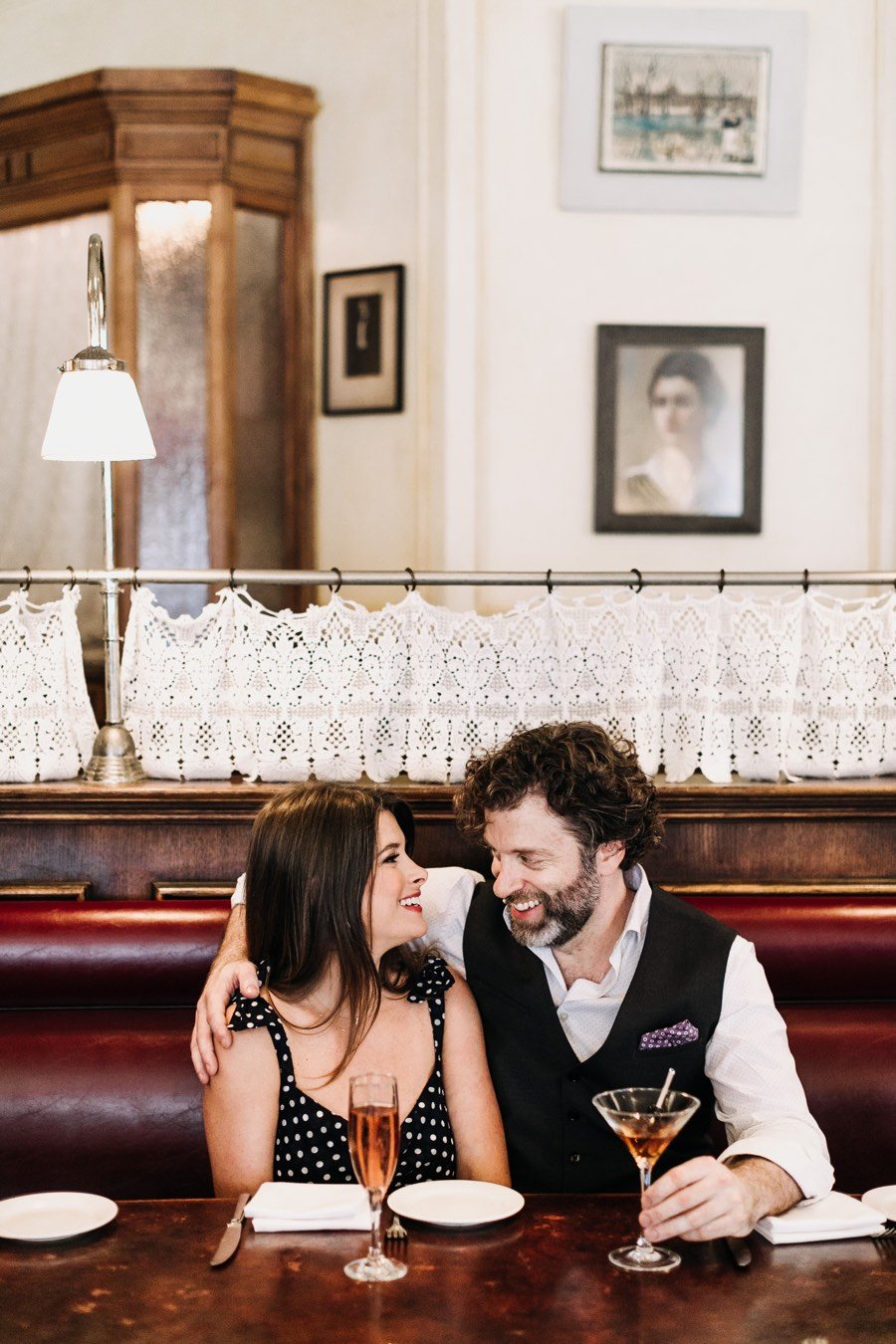 The couple: Brooke Everett, 37 and Jefferson Waful, 43, of Center City
How they got together: After running in overlapping friend circles for years, Brooke and Jefferson finally started dating when Jefferson moved from Brooklyn to Philly for a job back in 2016. Two years later, Jefferson pulled off the ultimate romantic gesture and surprised Brooke by flying to Paris for one night just to propose.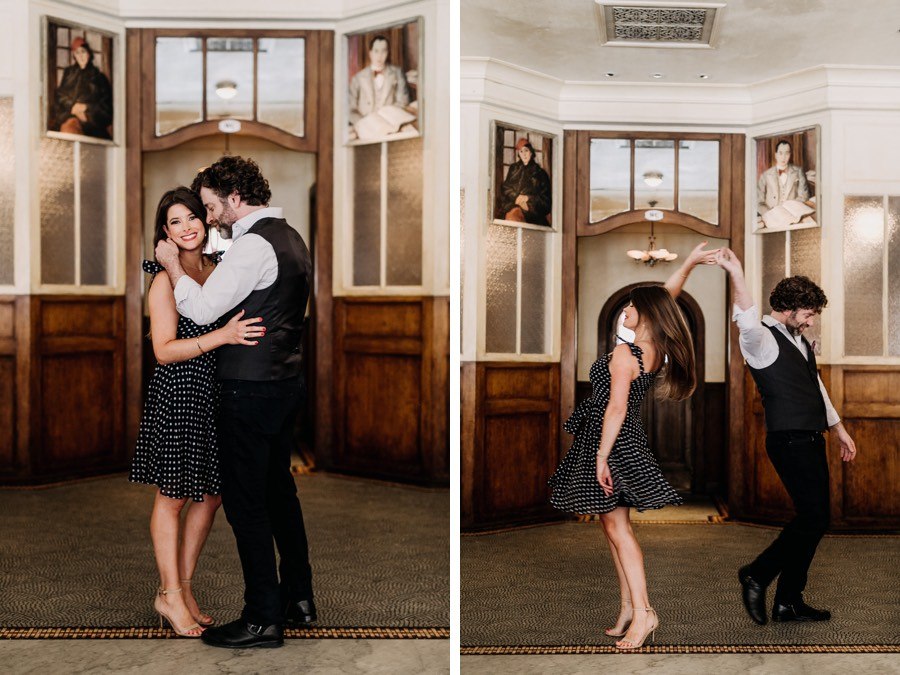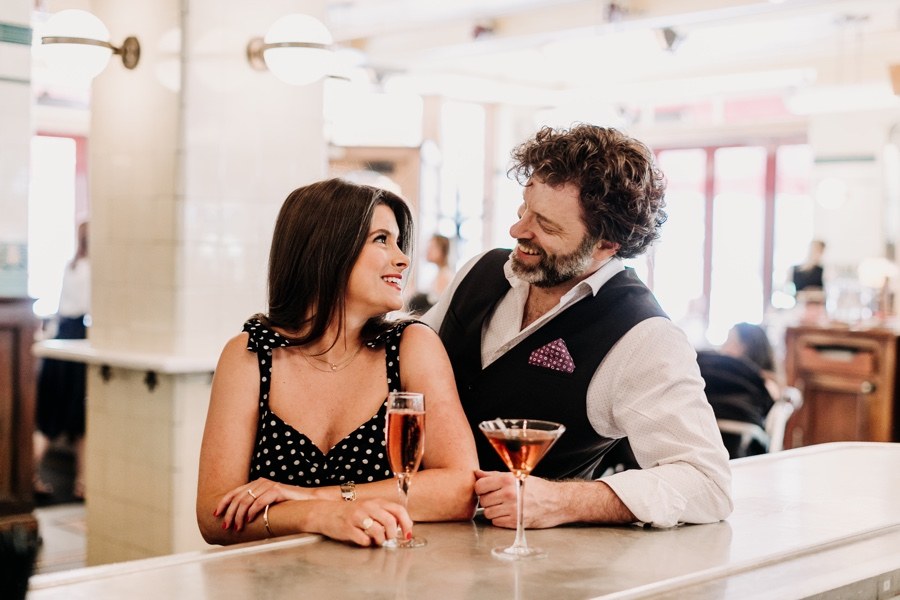 The story behind the engagement session (as told by Brooke): Parc played such a big role in our early romance. One of the first times Jefferson and I went there together was around the holidays, when it's so cozy and festive. Everything we ordered was obviously delicious, but our server that night, Sofia, truly provided such inspired service that we became her regulars, going to dinner there about every two months or so. She was the server from our proposal story, and, after a Paris proposal, Parc seemed like the natural choice. French vibes all the way with beautiful interiors and significance to us in our story as a couple.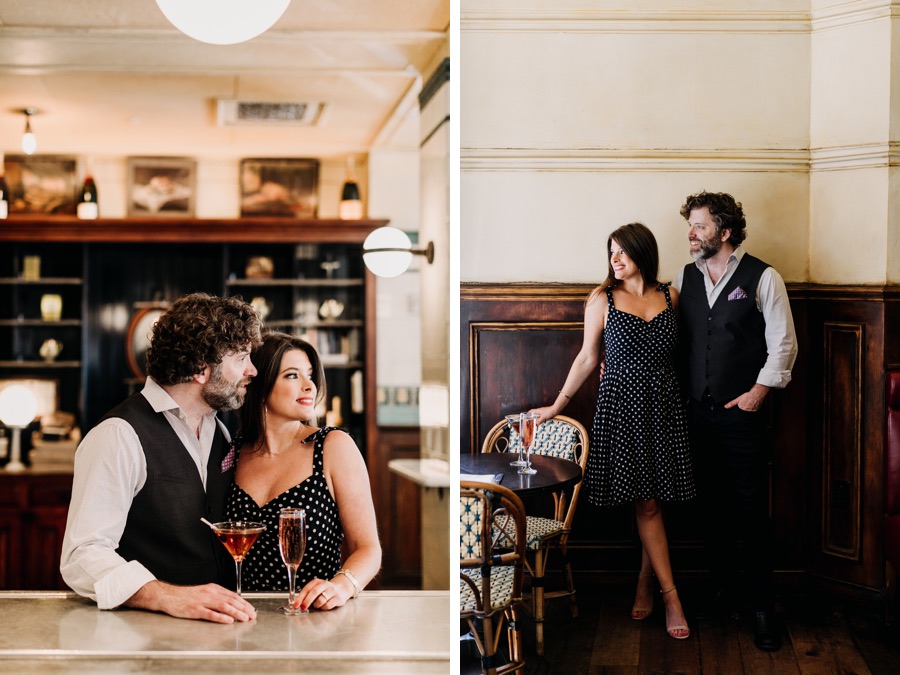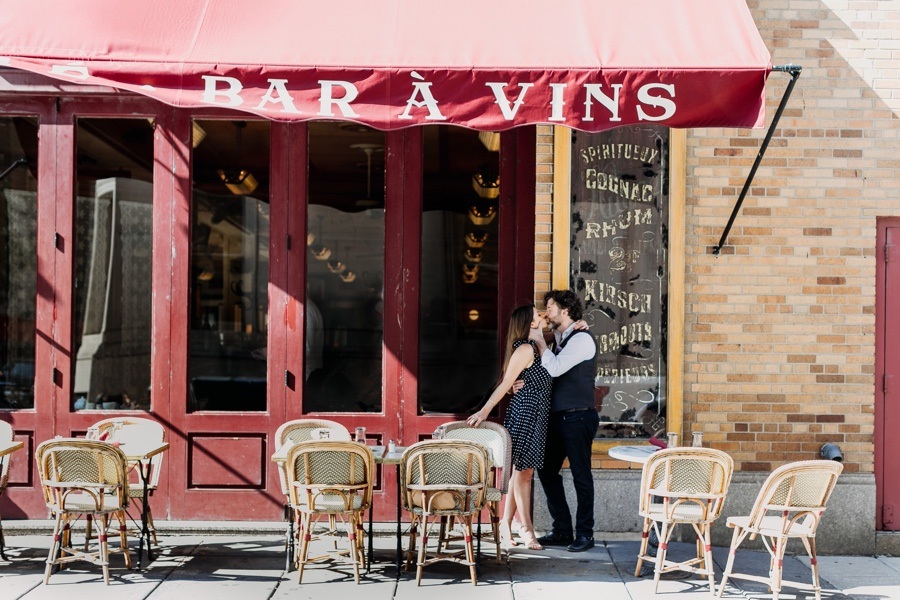 How they pulled it off (also told by Brooke): I know an event manager at Starr from restaurant-people events. [Ed. note: Brooke served as an executive assistant to chef Jose Garces for over a decade.] She connected me with Carol Serena, Parc's General Manager, and Randi Sirkin, Starr's vice president of creative services. Carol and Randi guided me through from there—just coordinating a date and time that worked for everyone plus a few forms and a COI from our photographer.
It seemed like common sense that this had to happen on a weekday and between service times since Parc is so popular. We scheduled our shoot to begin at 3:30 p.m. on a Thursday, between lunch and dinner service.
The wedding: Happening this November in Center City.
RELATED: More Only-in-Philly Engagement Photos
Get more great content from Philadelphia Wedding:
FACEBOOK | INSTAGRAM | NEWSLETTER | PINTEREST
Getting married? Start and end your wedding planning journey with Philadelphia Weddings' guide to the best wedding vendors in the city.
---