A Fun-Loving Engagement Session at Workhorse Brewing
"We drank beer, played cornhole, and even threw in a gargoyle and a keg stand shot."
---
Here's the thing about wedding photos: they're beautiful, but they're not always one hundred percent you. Engagement photos, on the other hand, are a prime opportunity to be photographed while fully in love, but also while wearing your normal clothes and doing things you actually like to do. That can be exploring the great outdoors, walking around the city, or, like many of the rest of your fellow Philadelphians, hanging out at a local brewery. If you're looking for ideas for engagement photos in Philly that feel a little more light-hearted, look no further than these Workhorse Brewing engagement photos by M. Hamalian Photography. (And if you need even more ideas, we've got 19 great warm-weather engagement photo options.)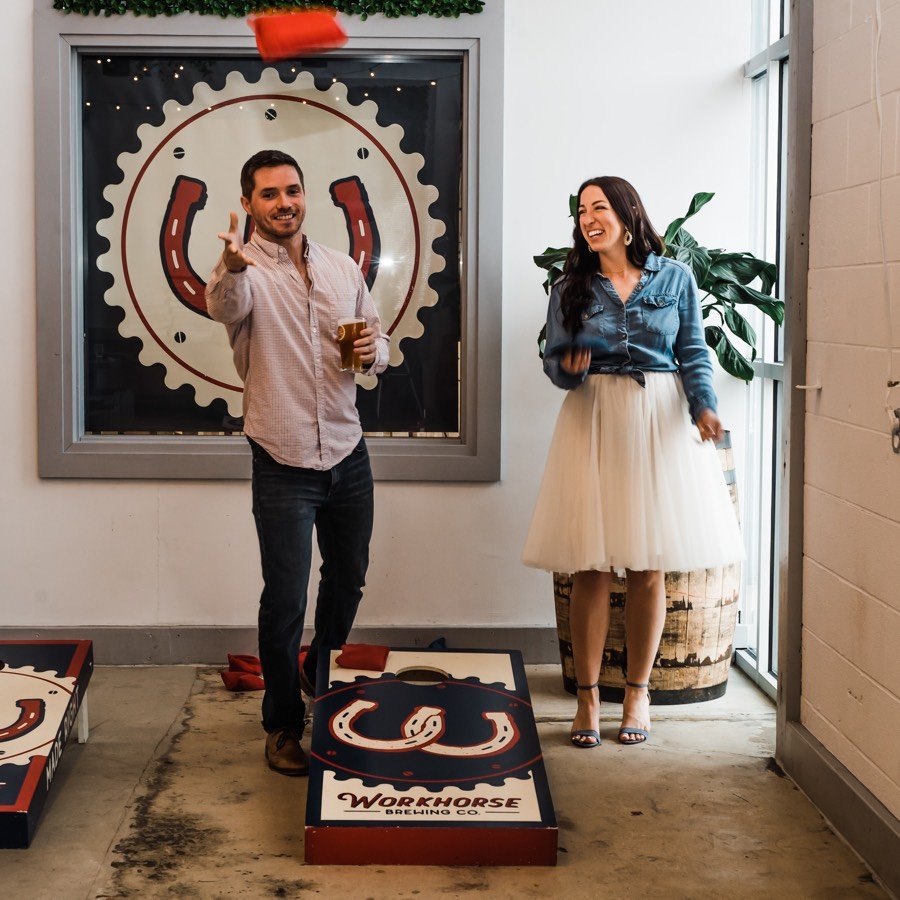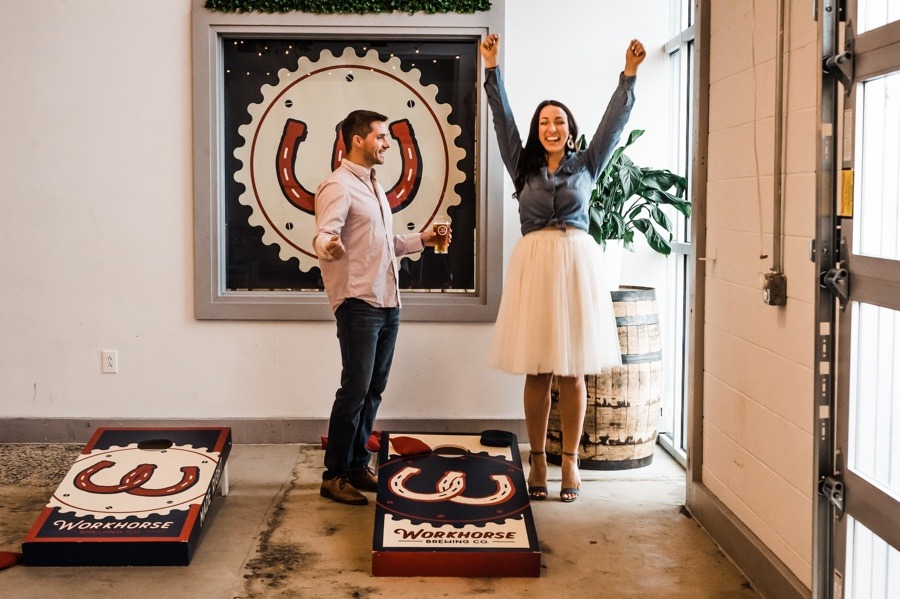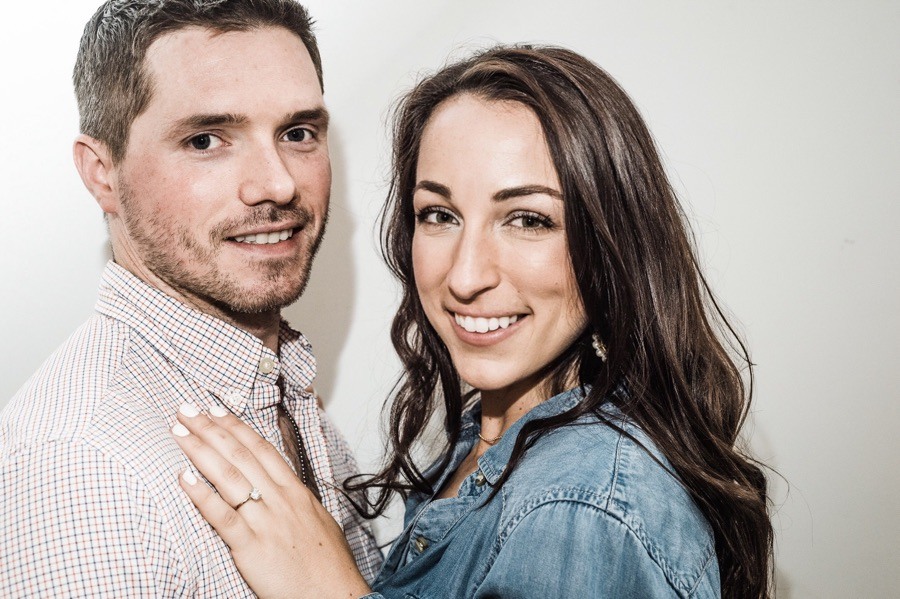 The Couple: Laura Wagoner, 28, and Alex Manion, 30, of Malvern, PA
How They Got Together (as told by Laura): We met at Aspiring Champions in King of Prussia, next to the mall. I'll actually never forget the first interaction we had. We were doing this incredibly difficult exercise, where you pushed a street broom up and back on a full turf field. While we were doing this exercise, I was doubled over wheezing and Alex leaned over to me to ask if I was okay. When I looked up, I was just struck by him. I got his name after class and asked a friend of mine about him. She gave me his AIM screen name, and I messaged him. This set the stage for the rest of our relationship—me pursuing him! As I'm approaching the last year of my 20's, it's crazy to think I met Alex when I was 15 years old.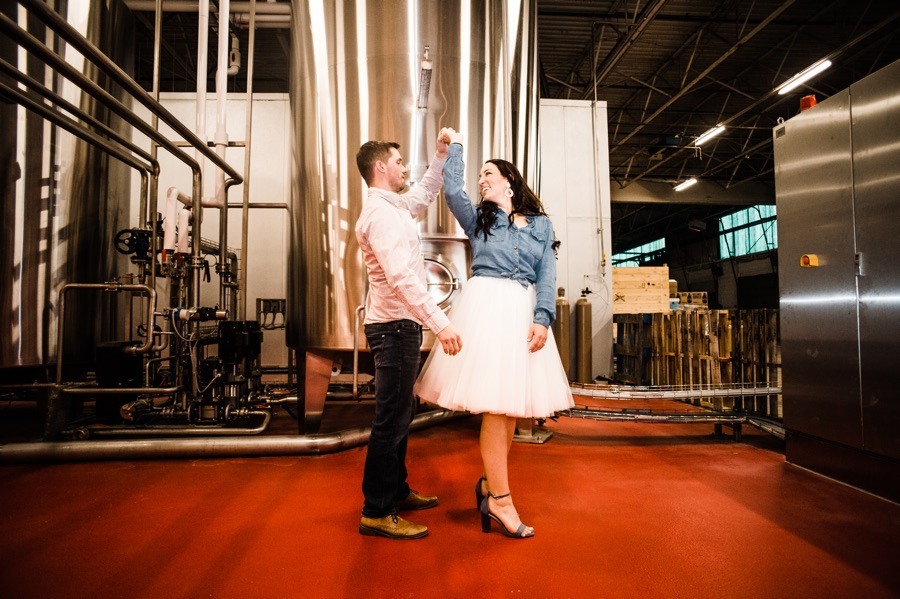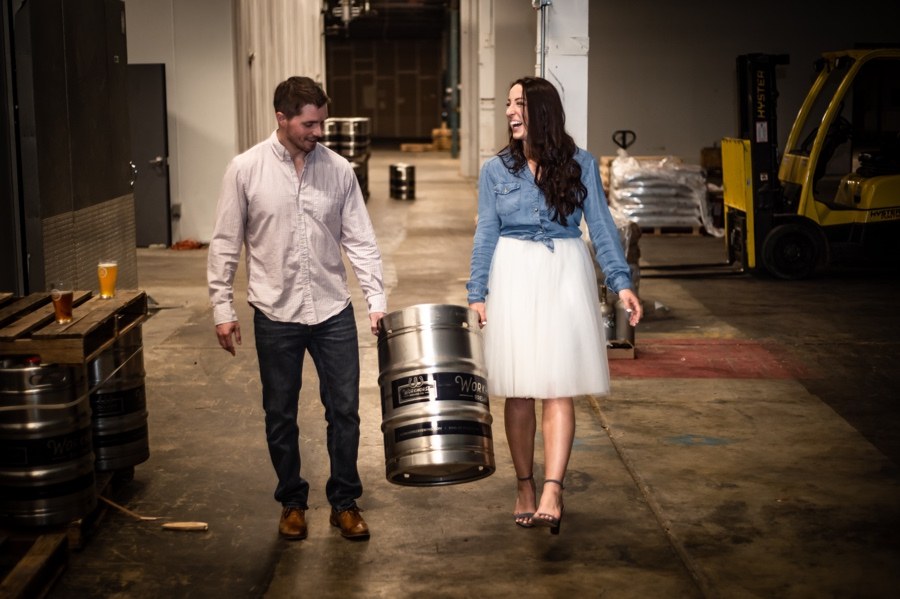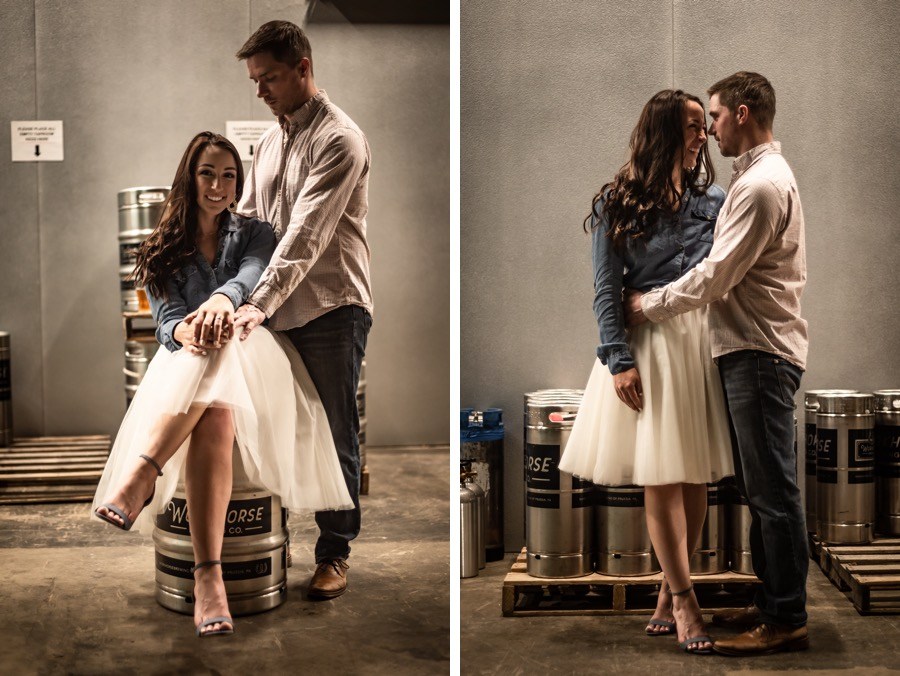 About The Engagement Session (as told by Laura): I was going back and forth on engagement photos because we both found them to be kind of corny. I joked that I wouldn't do them unless there was beer and pizza involved. I reached out to a friend of mine from high school, Marisa, about having her take some low-key photos at a winery or brewery in the area. I called Workhorse Brewing and asked if we could do some photos there. Dan, the owner, said they had never done that before but that he would be willing to let us use the space. The brewery has a very good industrial vibe so it was a cool spot to do something "different" with our photos. We drank beer, poured from the tap behind the bar, played corn hole, carried a keg like a baby, and even threw in a gargoyle and keg stand shot for each of us. Those ended up being my favorite photos! I could not have asked for a better experience. Workhorse Brewing gave us full access and could not have been more accommodating.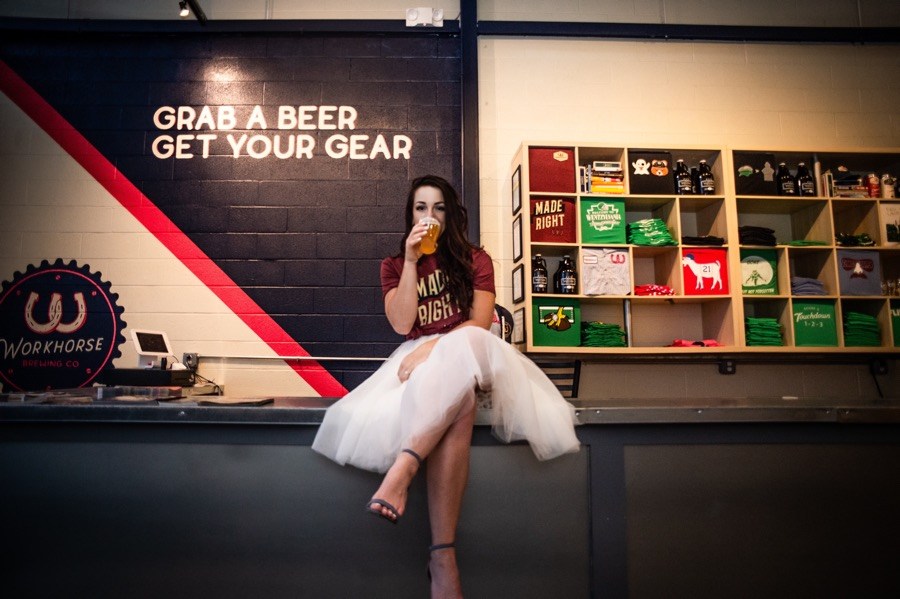 Congrats to the happy couple, who are planning a spring 2020 wedding at The Desmond hotel in Malvern!
This story has been edited for clarity and length. Want to see your big moment on this blog? Learn how to submit your engagement or wedding photos to our editors here.
Get more great content from Philadelphia Wedding:
FACEBOOK | INSTAGRAM | NEWSLETTER | PINTEREST
Getting married? Start and end your wedding planning journey with Philadelphia Weddings' guide to the best wedding vendors in the city.
---