The Groomsmen Wore Head-to-Toe Pink at This Pretty Garden Wedding
And the bride's look is straight-up out of a fairy tale. There's even a crown involved.
---
You can't really go wrong with a wedding that looks straight from a fairy tale, and Dominique Monet Mason and Alphonso Rogers Jr.'s August wedding at The Waterfall in Claymont, Deleware is pretty much that. We're not sure what's more magical: Dominique's Disney princess-worthy gown Stephan Yearick gown, or the pink groomsmen suits. Decide for yourself with a scroll through these gorgeous photos from Jenna Lynn Photography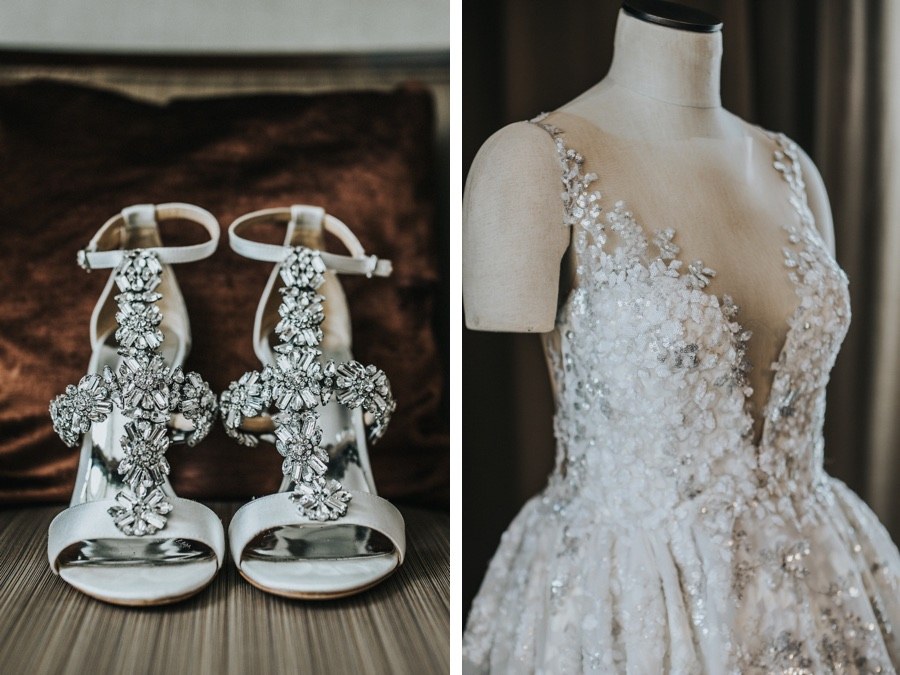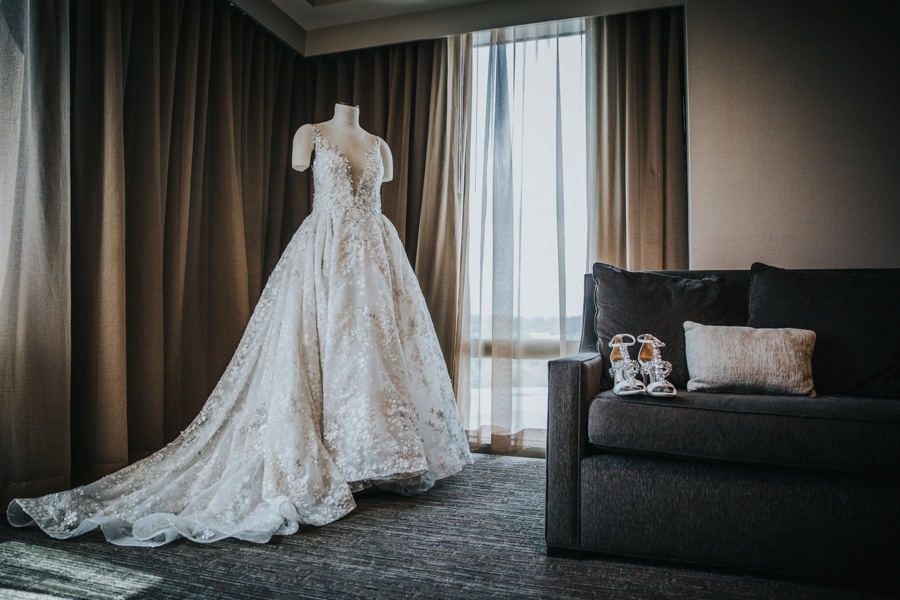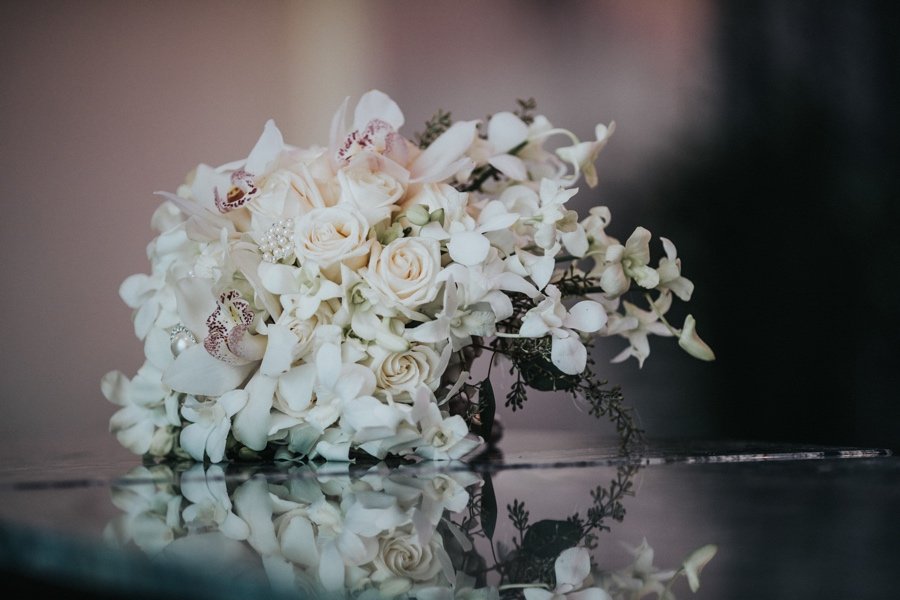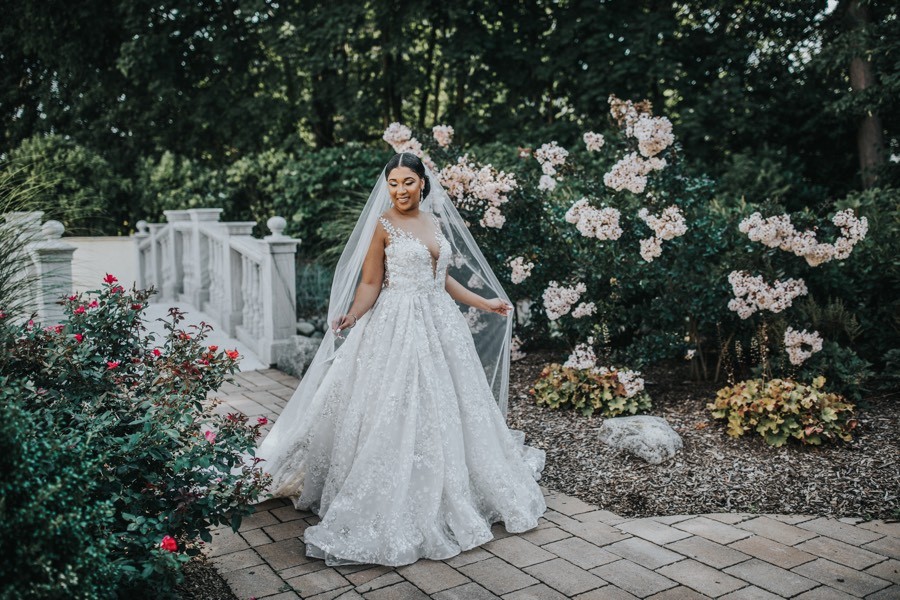 The pair met way back in the fall of 2009 through a mutual friend. "I was out with my friend, who was dating his brother at the time. While dropping his brother off, my now husband came out of his house and introduced himself to me," says Dominique. She remembers of their first meeting, "He had confidence but wasn't cocky. He had a gorgeous smile and he made me laugh." Alphonso remembers, "Aside from how beautiful I thought she was, I remember her personality and how mature she was, and that made her attractive.
The two talked for a while that day, and a friendship blossomed. They connected romantically a few years later in 2012. "We went to The Chart House and had a nice dinner," Dominique recalls happily, "Alphonso made it clear that night what his intentions were and the fact that he wanted to work towards a relationship."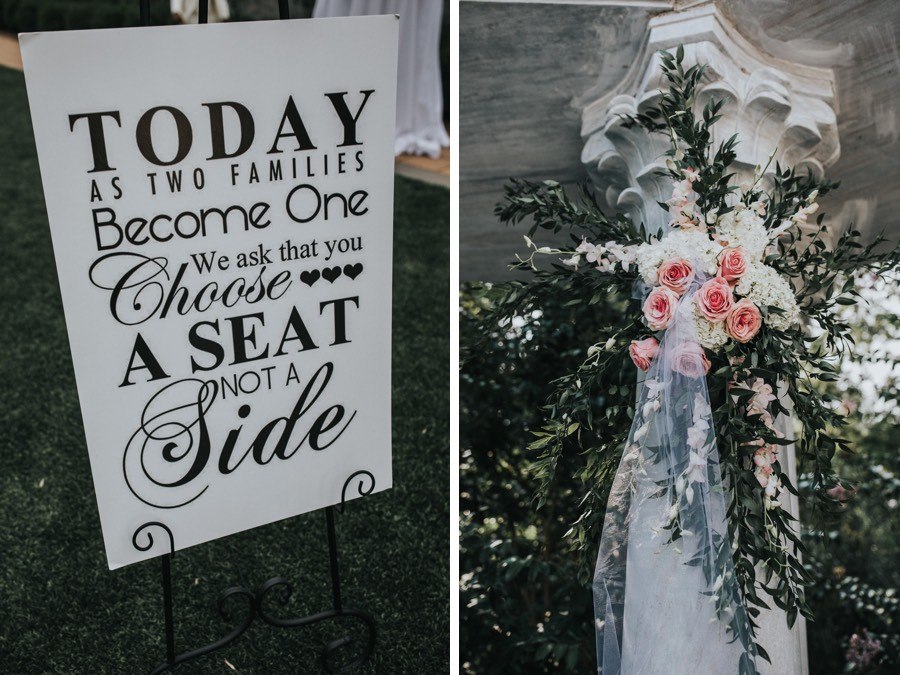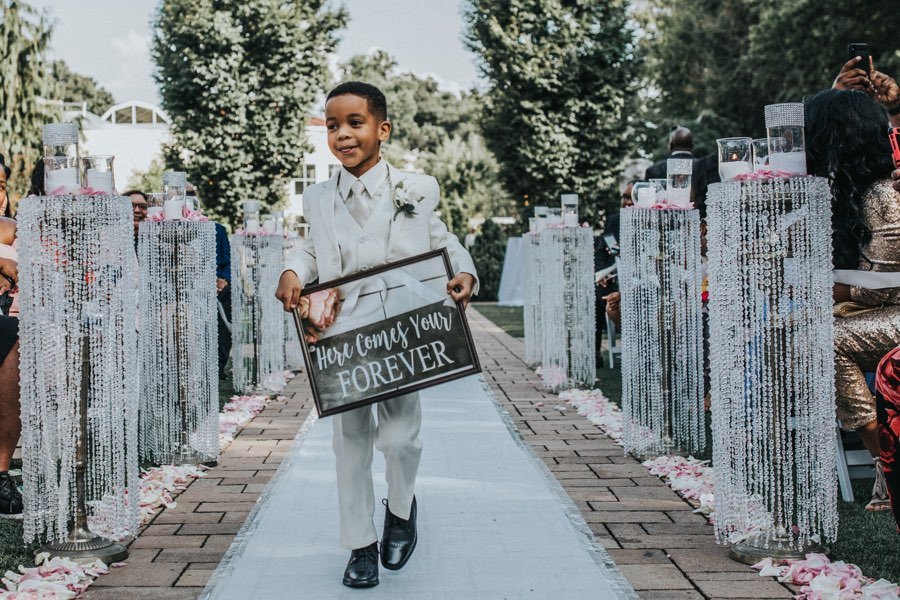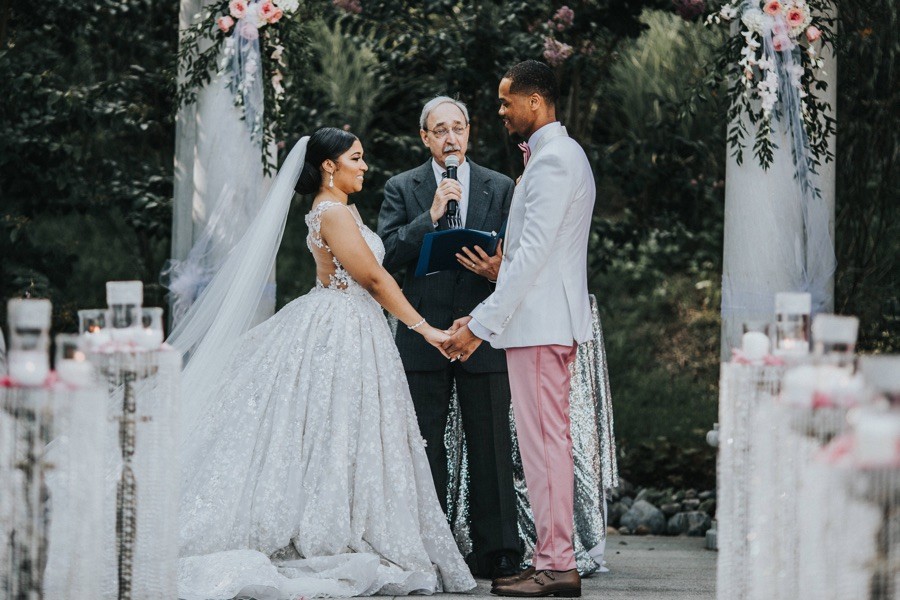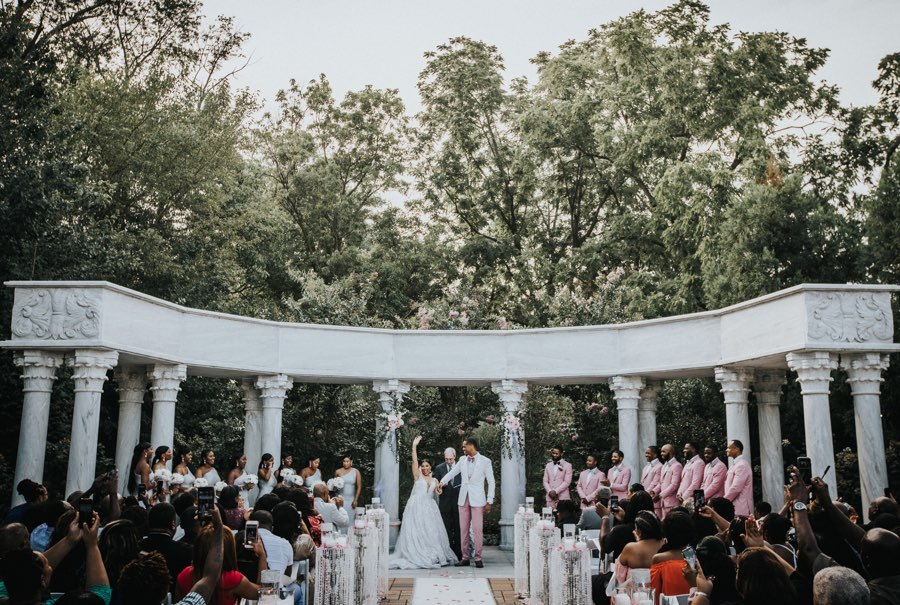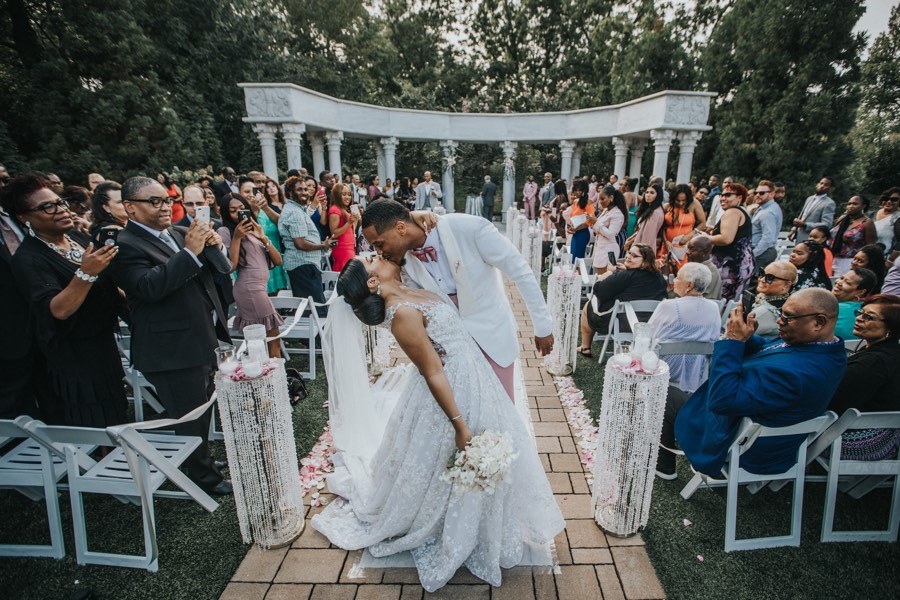 After four and a half years of dating, the groom proposed in an adorable surprise fashion. Alphonso told Dominique that a friend of his was interested in featuring the couple's story for her online video and photo blog. They completed the shoot in March 2017. Two months later, Alphonso graduated college and was having a huge graduation party. At one point during the party, an announcement was made instructing all the guests to view a short video. It was the edited shoot for the blog. "I was so emotional, thinking about how sweet of a gesture this was for him to have this played at his graduation party," Dominique says, "I thought this was a big thank you from him to me for sticking by him while he was getting his degree."
They returned outside, where Dominique kissed Alphonoso and told him how much she loved the video. Then Alphonso immediately dropped down on one knee. "I was floored!" Dominique remembers, "Here it was, the moment I had been dreaming of and I missed all the signs. He completely surprised me and made it a moment to remember."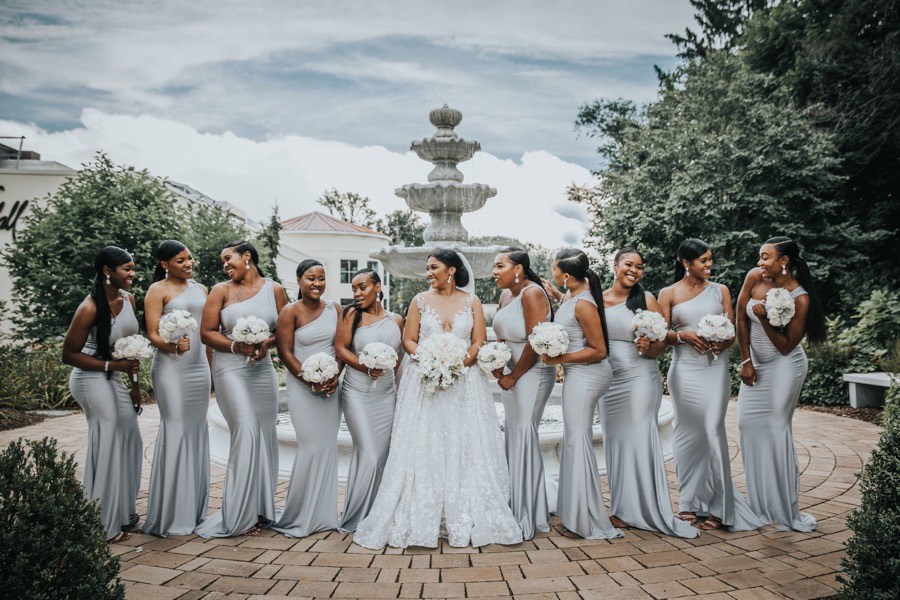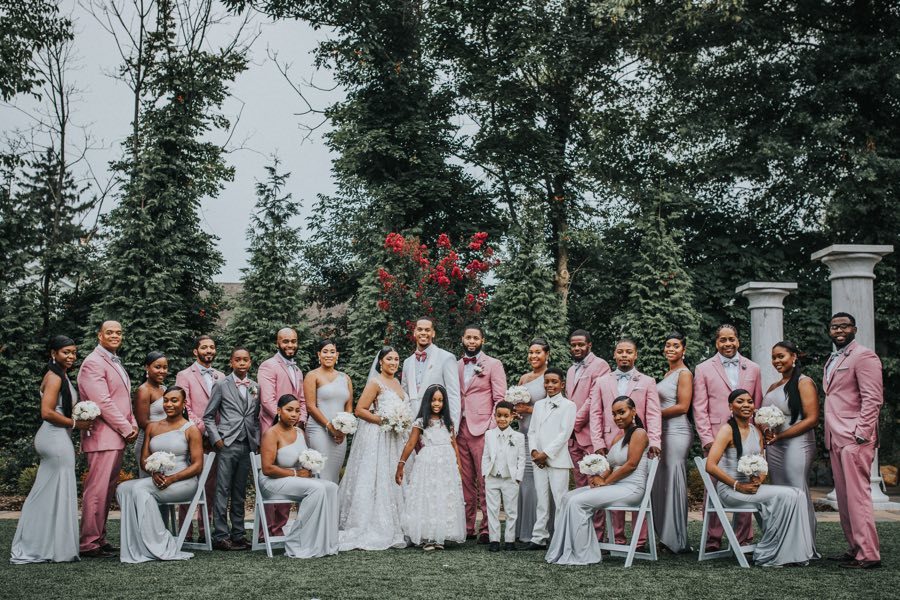 The pair were engaged for 15 months before tying the knot at The Waterfall in a beautiful August ceremony in front of 170 guests. The bride's favorite detail of the day was the sweetheart table and flower wall, while the groom's was the sparklers and magical dancing on a cloud effect during their first dance. They shared that dance to "Love of My Life" by Brian McKnight.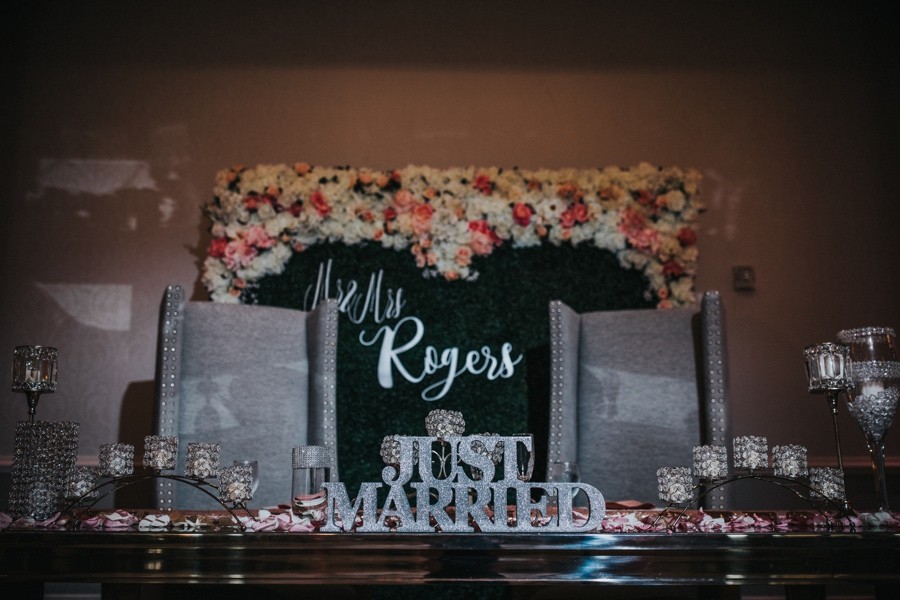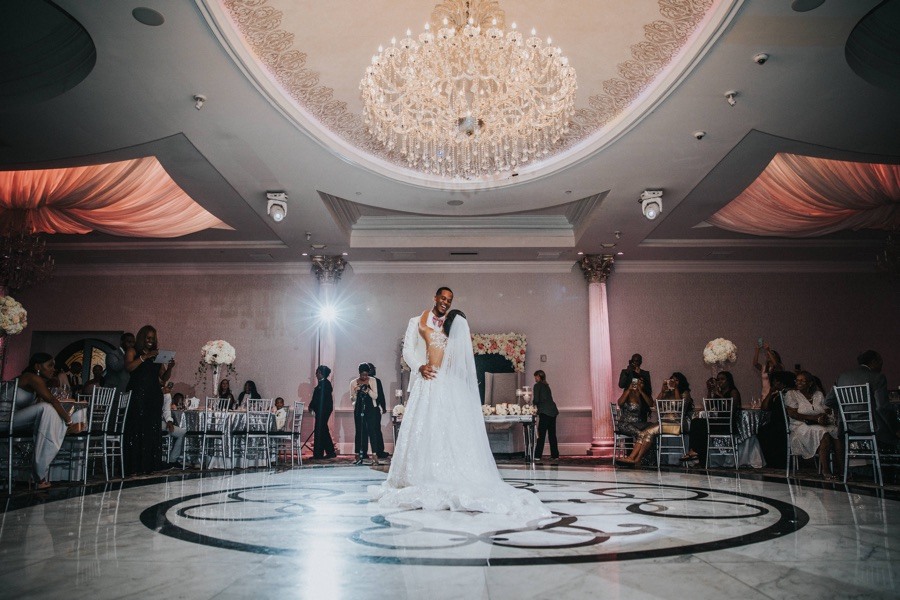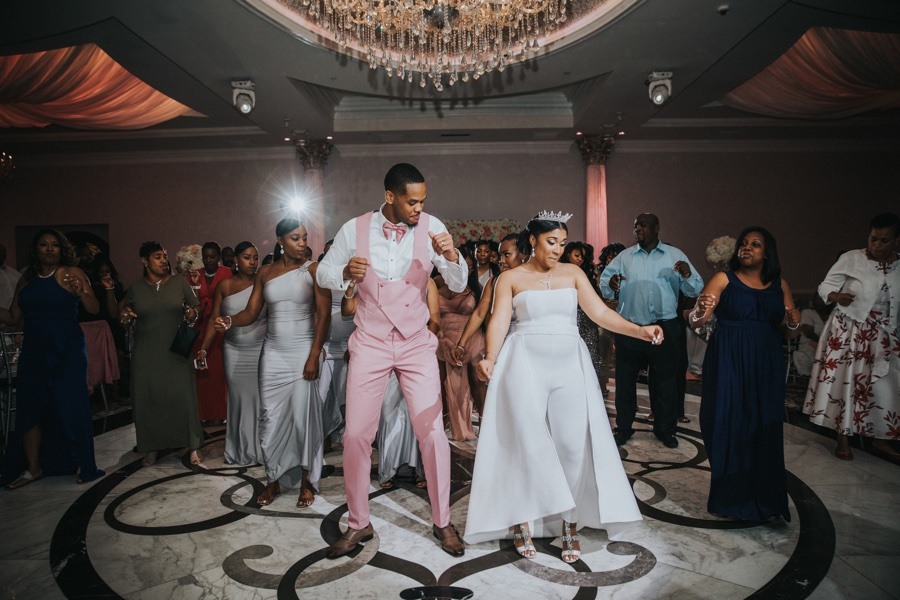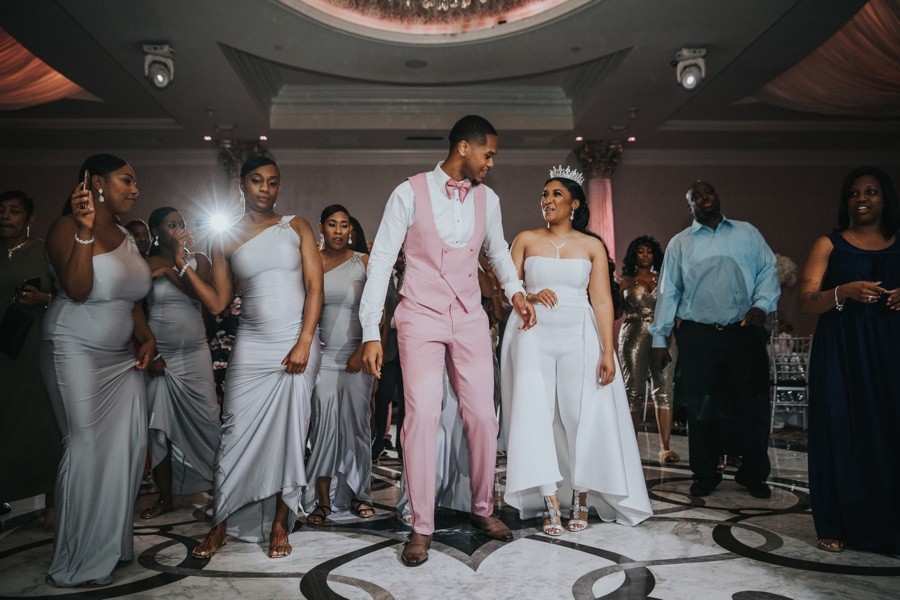 At The Waterfall, the guests dined on chicken Theresa and crab-crusted scallops, as well as a huge assortment of hors d'oeuvres. After a reception which included cutting the cake and dancing all night, the happy couple embarked on a fabulous honeymoon cruise to Mexico, Honduras and the Bahamas.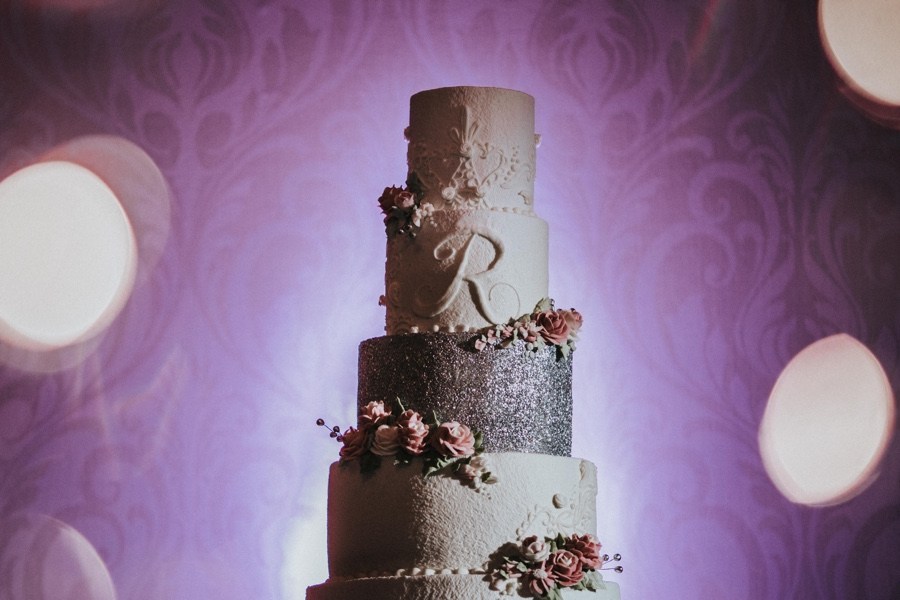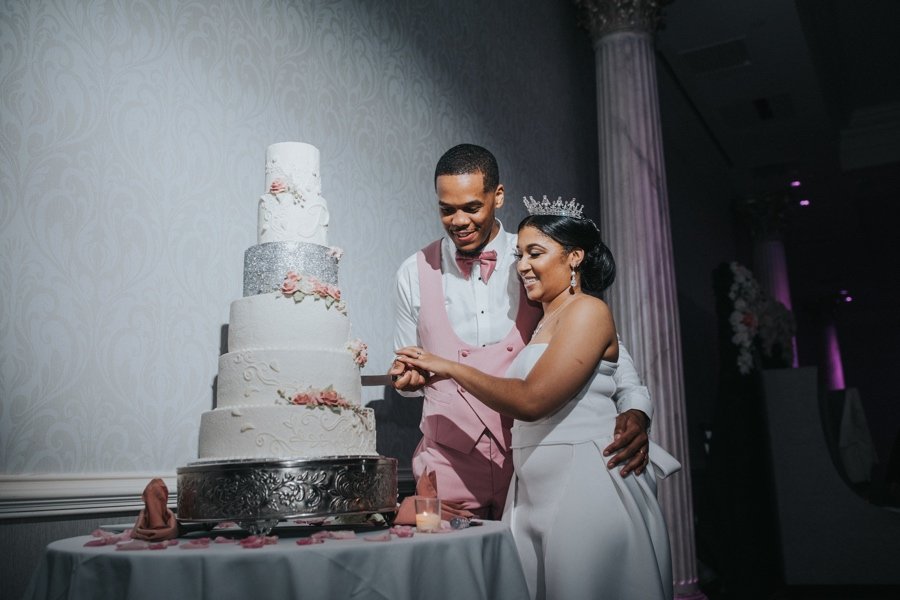 Get more great content from Philadelphia Wedding:
FACEBOOK | INSTAGRAM | NEWSLETTER | PINTEREST
Getting married? Start and end your wedding planning journey with Philadelphia Weddings' guide to the best wedding vendors in the city.
---
---