This Classic Black & White Wedding is Also Classic Philadelphia
Especially because of the surprise Mummers performance.
---
When in doubt on wedding colors, you can never go wrong with classic black and white. Add in a touch of gold for a festive feel, but otherwise this timeless palette is exactly that — timeless. No matter the decade, Philadelphia couple Stephanie Searles and Louis Vogel, Jr. will be able to look back on these gorgeous photos captured by Rachel Pearlman Photography and never feel they look dated.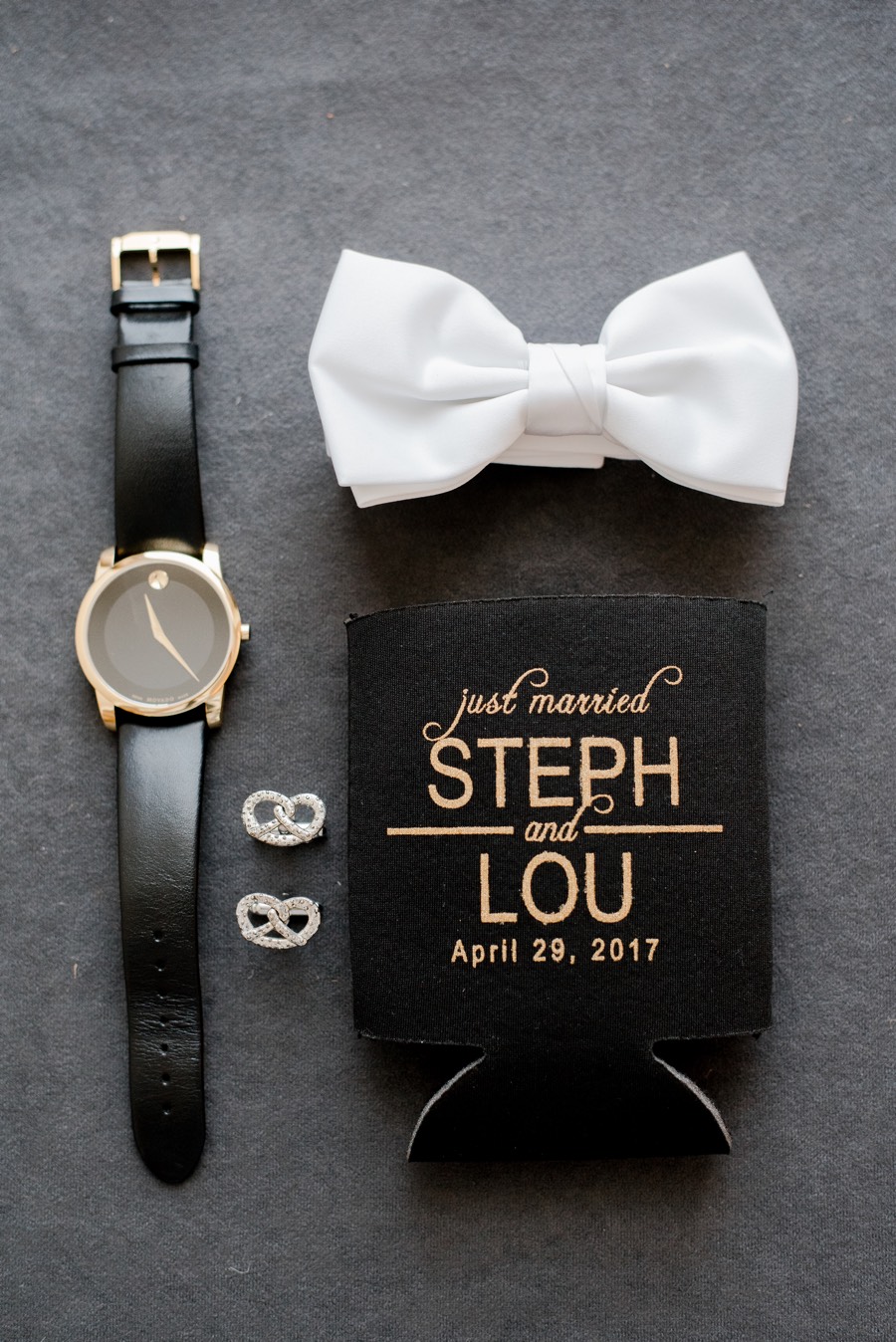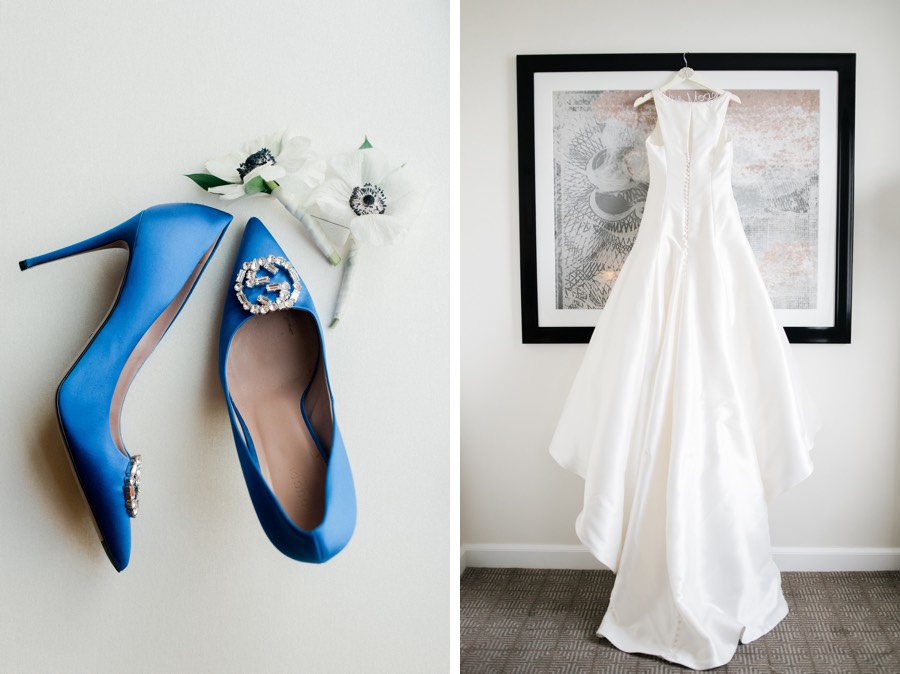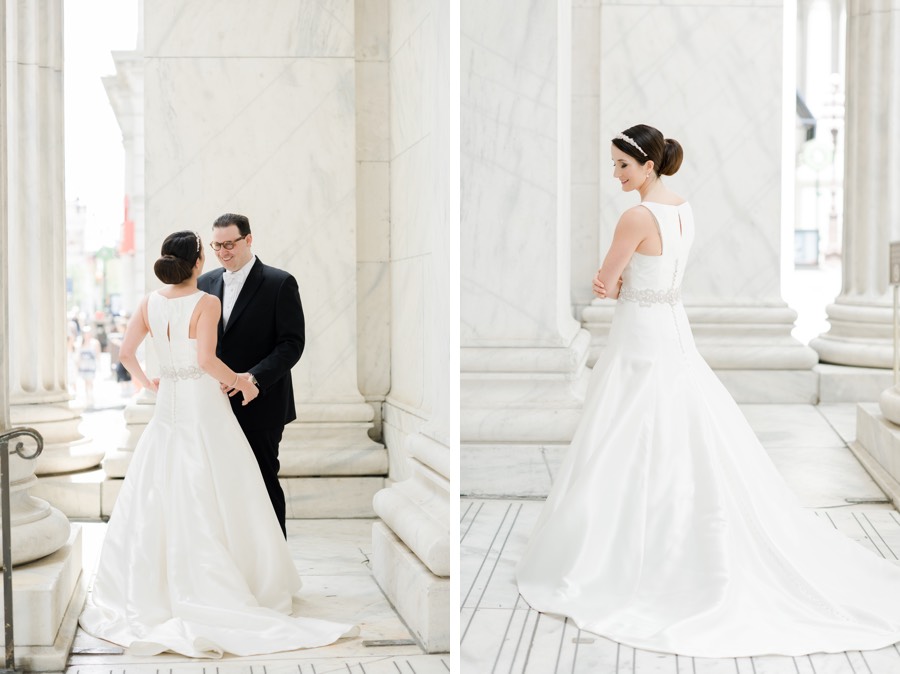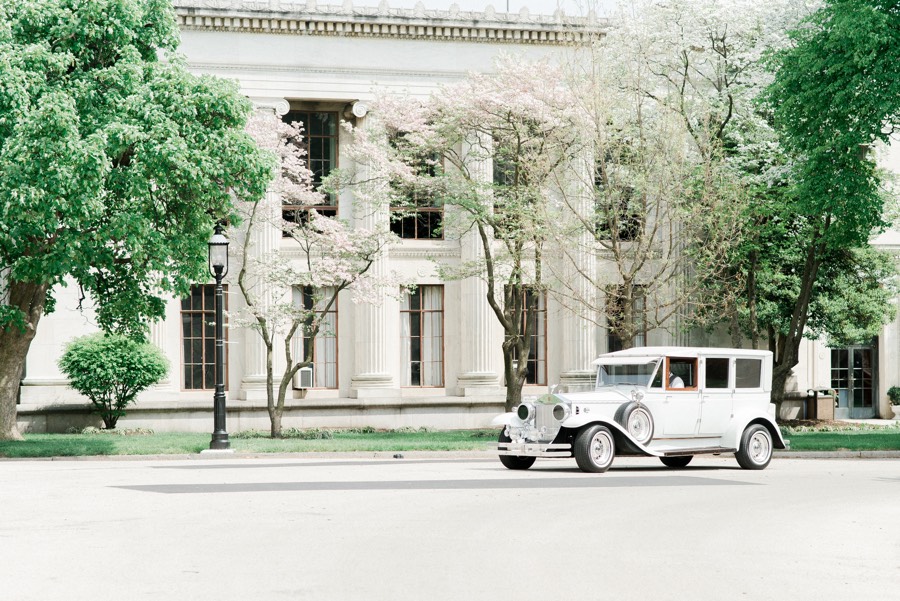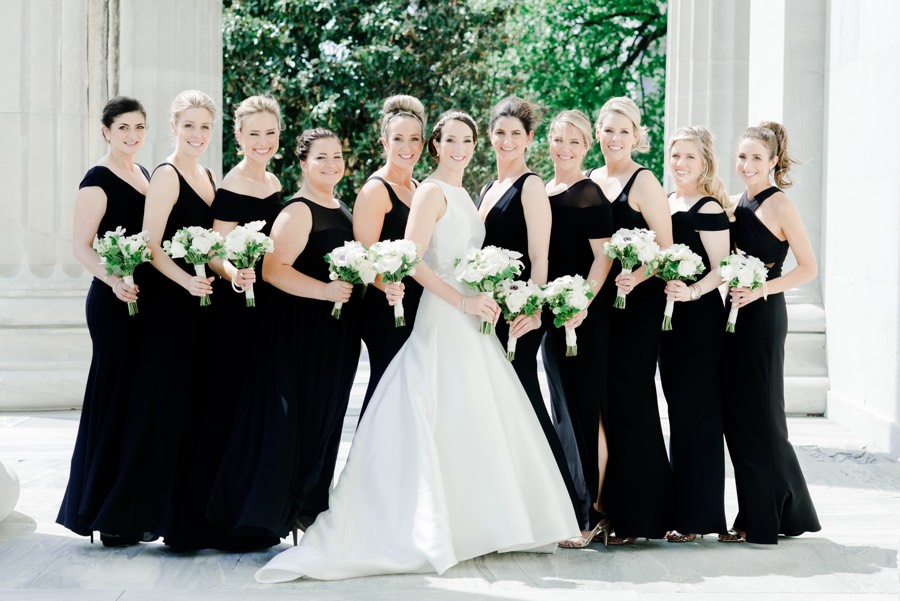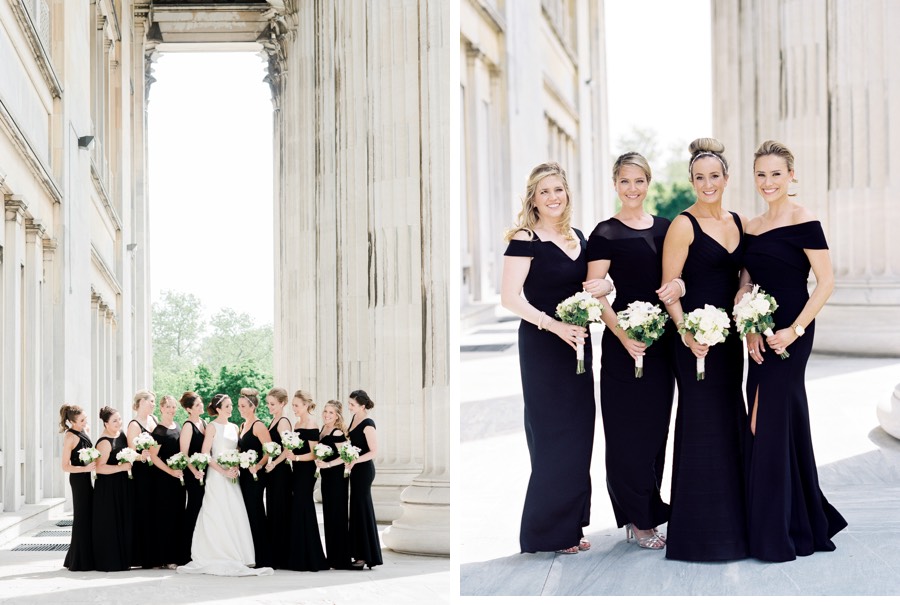 Despite being in the same undergraduate class at the University of Pennsylvania, Lou and Steph didn't actually meet until their first year of law school at Villanova. First impressions were positive all around — "He was tall and an Ivy League graduate and I was impressed!" says Steph; "She looked like royalty," remembers Lou — but, even then, it took until a shared international law class in their third year to get them on a date. (With the help of a friend, Lou discreetly "borrowed" Steph's keys and left roses and a hand-written note asking her out in her car.)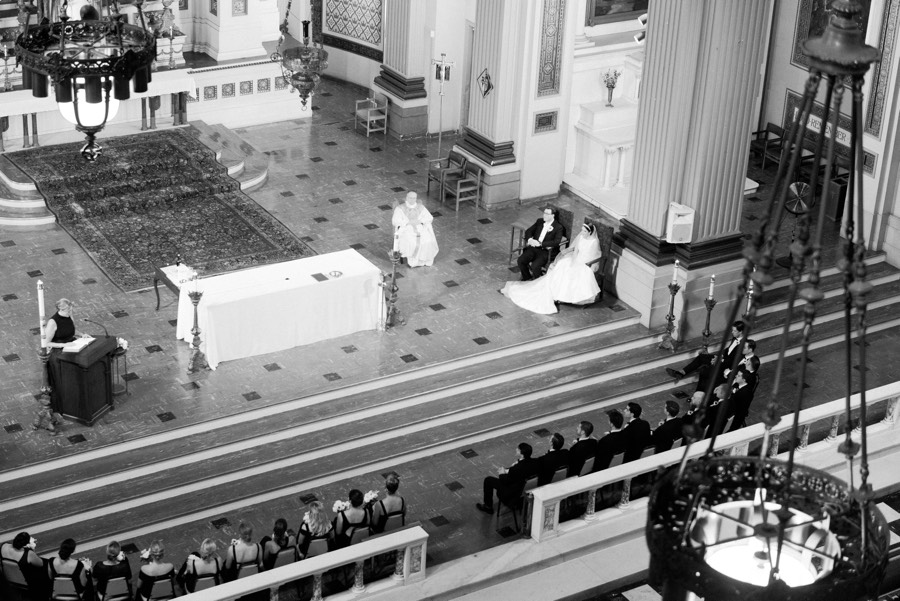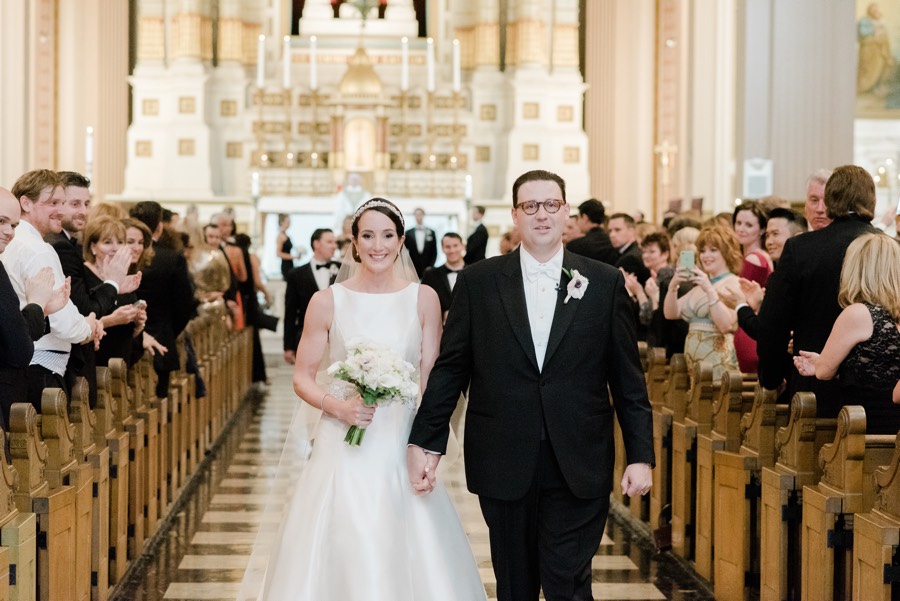 Three and a half years later, Steph was out to dinner with her friend Jenna one mid-December night. During the meal, a server handed Steph a note from Lou requesting that she meet him at 17th and Locust at 9 p.m. There, Lou was waiting with a dozen roses and a request that Steph accompany him on a walk around Rittenhouse Square, which was decorated for Christmas. He popped the question, Jenna hung back and took pictures, and when Steph said "yes," Lou thrust his fist in the air. Steph assumed it was for a photo opp, but at that very moment a group of Mummers lead a parade of their friends and family into the park to celebrate.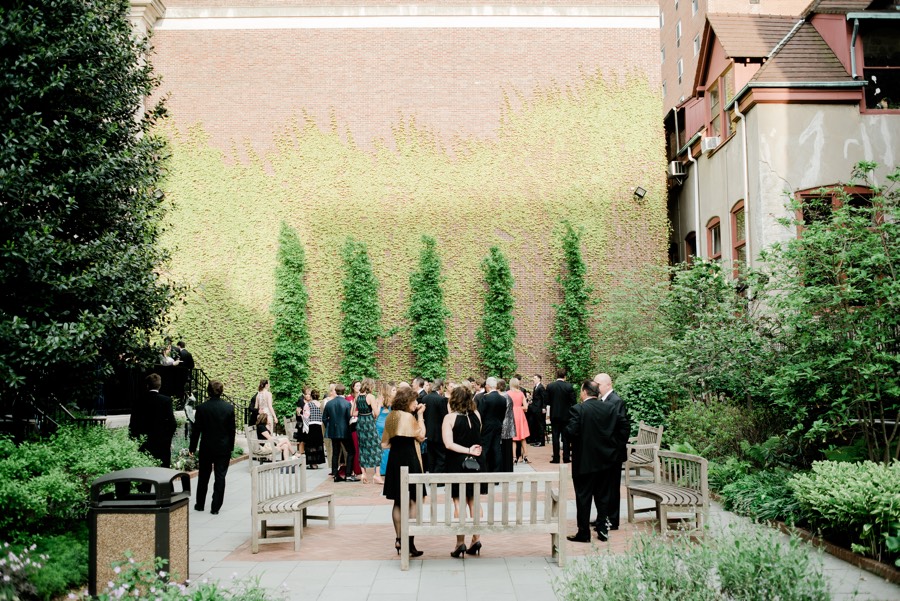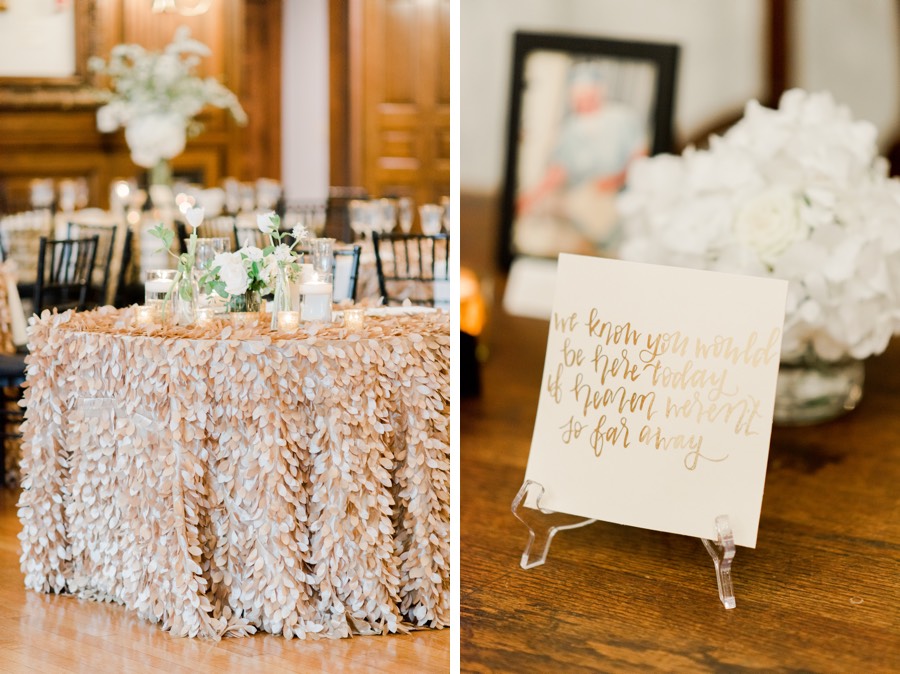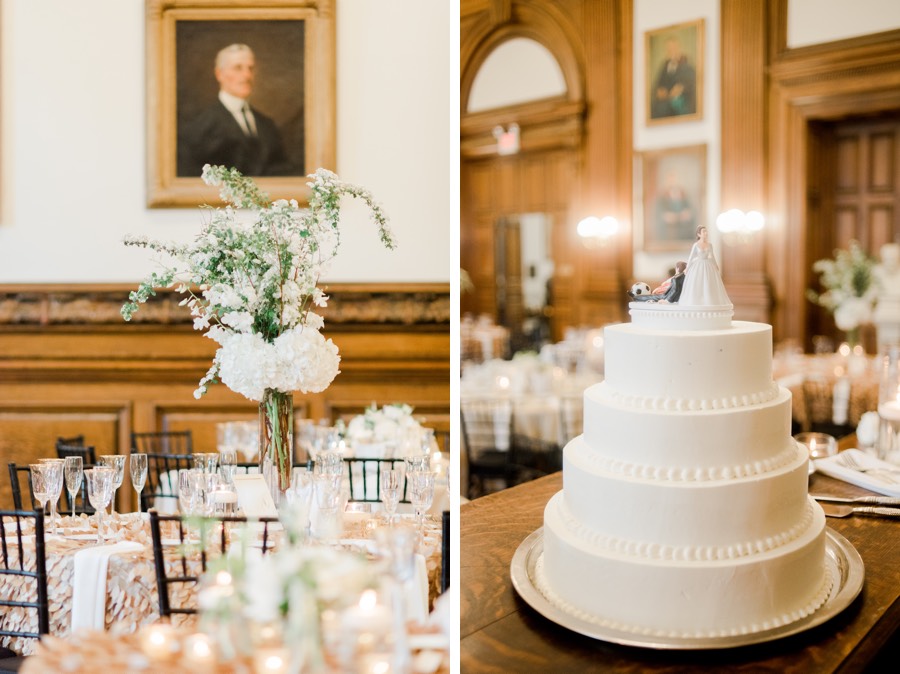 The couple married on April 29th, 2017 in a classic black tie affair. After exchanging vows at the Church of the Gesu at St. Joseph's Preparatory Academy, the celebration continued at the College of Physicians. The groom performed a surprise dance with his father to "Tequila" by The Champs, and sang "It Had to Be You" to his new wife. The Mummers made a second appearance in the form of the Quaker City String band, and, at the end of the night, guests were encouraged to indulge in sugary treats from a massive candy bar. The pair honeymooned in Vienna, Budapest, and Barcelona, then returned home to their Washington Square West residence in Philly, where she is a tax attorney and he is a litigation attorney.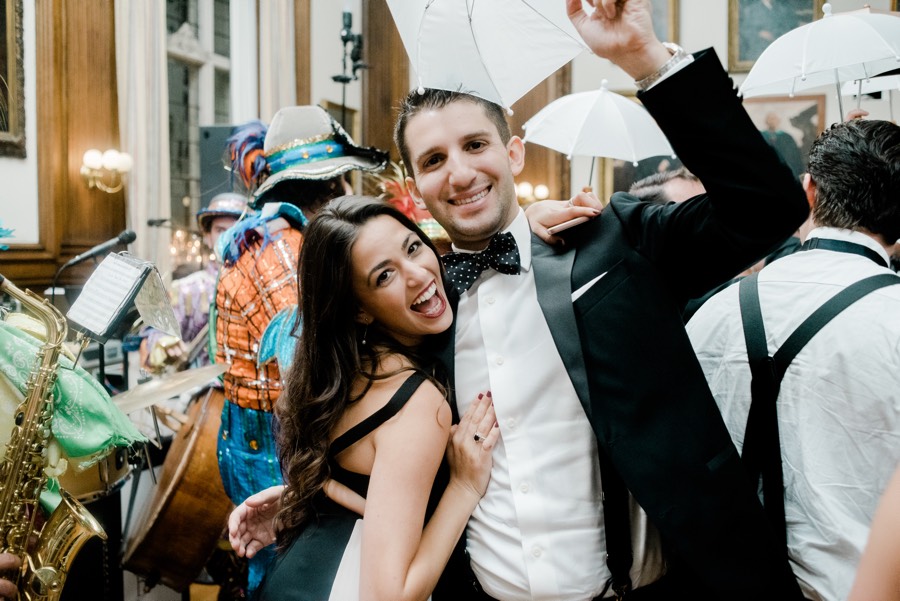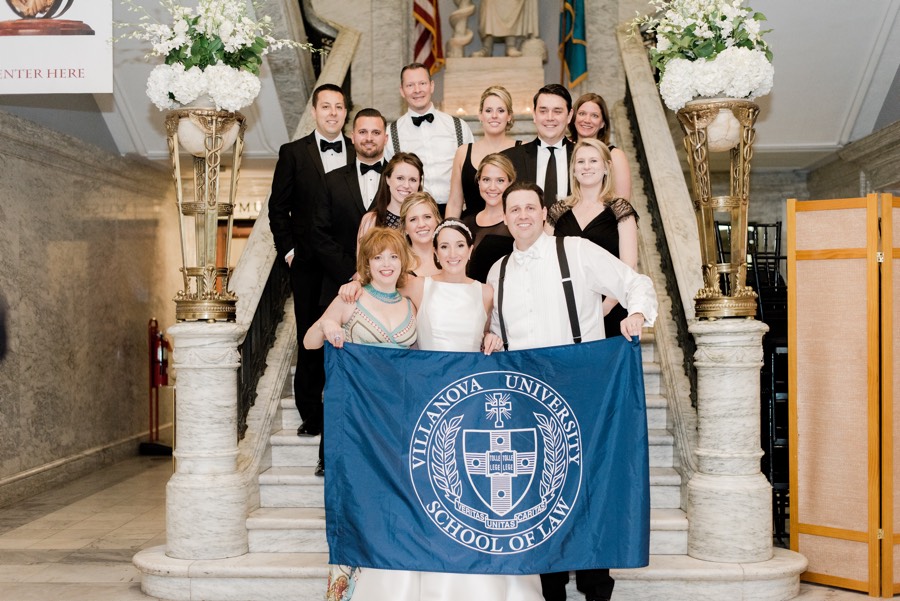 VENDORS
Venue: The College of Physicians of Philadelphia | Photographer: Rachel Pearlman Photography | Event Coordinator: Gina Sole of The Wedding Planner | Florals: Garnish of Catering by Design | Catering & Cake: Catering by Design | Bride's Attire: Pronovias gown from Elizabeth Johns, Gucci shoes | Hair: Amanda D'Andrea | Makeup: Beke Beau | Groom's Tux: Trussini from Boyd's | Transportation: Cescaphe Trolley | Videographer: Video by Louis Anthony | Music: Vincent James Band and Quaker City String Band | Invitations & Programs: Little Pearl Designs | Candy Bar: Nuts to You | Favors: Custom matchbooks from Gracious Bridal | Calligraphy & Signage: Ellsworth Imagined | Photo Booth: Snap That Photo Booths
Getting married? Start and end your wedding planning journey with Philadelphia Weddings' guide to the best wedding vendors in the city.
---