We're Loving Philly Designer Mariel Rojo's New Lingerie Line
---
The other day, my colleague Emily Goulet (Philly mag lifestyle editor and writer of PW's retired Diary of a Marriage column) called me into her office to take a look at the brand new goods that Philly designer Mariel Rojo had brought in. (Mariel was part of the first-ever Philadelphia magazine Fashion Project—check out the cool braided-leather dress she made for the contest, here!)
Except these weren't dresses and tops and skirts—they were pretty little pieces of lingerie; colorful, lacy, and delicate. It's the very first time she's venturing into the world of lingerie, and judging by what we saw, we're pretty happy she is. Everything in it—from panties and bralettes to little boyshorts and robes—has really cool color and texture, and is decidedly feminine without being super girly.
Rojo's pretty happy about it, too: "I've always loved lingerie," she says. "It's sexy, feminine, and empowering. I think the right underwear makes a woman feel good. I've always loved an ambitions woman who is free and who likes to be different, and I try to represent that with my line." She's creating her own prints for the first time, too, which is something she's loving, since mixing and matching different colorful prints has always been her signature thing, she says, in both designing and dressing.
A few pieces from the line—which ranges in price from $22 for panties to $175 for robes—is available now on her website, though more should be added around the beginning of March, and we'll have to stay tuned: Look for news of a Mariel Rojo pop-up shop at Center City lingerie boutique Hope Chest, and for Rojo's pieces to start permanently popping up at shops around town later this spring. Take a peek at some of her looks below, and click on over to Shoppist for ever more photos of the new collection. We think you're about to do a whole lot of honeymoon shopping.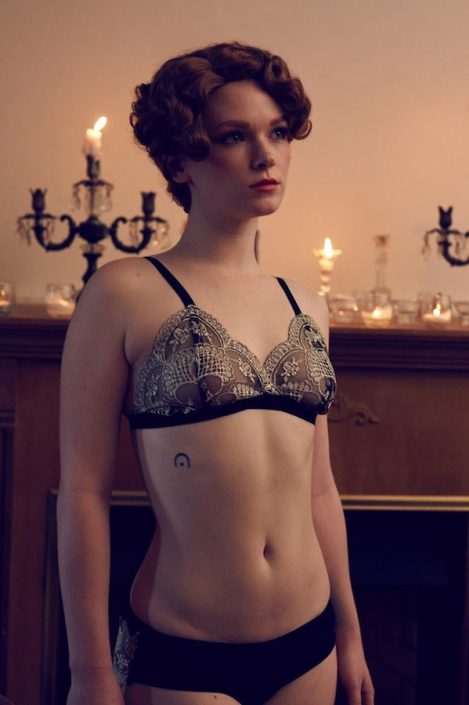 Like Philadelphia Wedding on Facebook
Follow Philadelphia Wedding on Twitter
Sign up for the Philadelphia Wedding newsletter
Getting married? Start and end your wedding planning journey with Philadelphia Weddings' guide to the best wedding vendors in the city.
---