The Ultimate Voter's Guide to the 2023 Philadelphia Mayoral Race
Our comprehensive guide to the most critical (competitive, compelling, crowded) Democratic race for mayor in Philly's history.
Well, fellow citizens, it's election season in the birthplace of democracy, and here's where we stand: Crime is up, spirits are down (way down), and Philly still — as ever — brims with the promise of unmet possibility. Or, rather, possibilities, because it seems like there are more than ever here on the cusp of a Democratic primary that will all but decide our next mayor.
Will she be a woman, for the first time in history? Will he or she be able to rebuild what COVID has broken into something new and better? Might we finally move the needle on our crippling generational poverty? Stem the unrelenting tide of gun violence? Grow our workforce? Boost our affordable housing stock? Will our next mayor lead us closer to or farther from the city we want — need — to be?
Those are the stakes in this election.
And here are the candidates. Six very different Democrats, all vying, and viably, for the job (plus a few long-shot candidates, too). Councilmembers; a City Controller; a state Representative; a couple of entrepreneurs; a judge. Four women; Black, white, and Asian; even a Republican! Talk about possibilities.
And yet. Having so many would-be mayors in the mix is a bit overwhelming to even the most engaged citizen. Let us help: With insights from a plugged-in panel of experts and interviews with the candidates themselves, we've put together a Philadelphian's guide to the primary — who's running and why (in alphabetical order by first name), what they've done, what they want to do … plus their prospects, pros and cons in this race.
And what a race it is. We're electing the city's 100th mayor — did you know that? One hundred mayors in, and a city in need of change. Whatever (whoever) comes next will shape this place for years to come. So have at it. Read up. Primary Day is May 16th. Choose wisely, Philly.
Jump to:
Allan Domb | Amen Brown | Cherelle Parker | Helen Gym | Jeff Brown | Rebecca Rhynhart | The Long-Shots
---
The Panel
Our political watchers, consultants, experts, pundits and pros:
Joann Bell: Director of the Philadelphia Government Office of lobbying firm Pugliese Associates; a host of WURD's The Source with the Black Women's Leadership Council; held posts in Governor Bob Casey's and Mayor John Street's administrations.
Larry Ceisler: Longtime Philly political analyst and founder of Ceisler Media & Issue Advocacy, a public affairs strategy firm.
Joseph Hill: Senior principal of public strategies for law firm Cozen O'Connor; formerly PA political director and deputy campaign manager for Governor Tom Wolf and deputy political director for Hillary Clinton's PA campaign.
Sam Katz: Public finance expert; award-winning documentary filmmaker and executive producer of History Making Productions; former chair of

PA Intergovernmental Cooperation Authority board; three-time Philly mayoral candidate.

Mustafa Rashed: President and CEO of Bellevue Strategies, a Democratic government relations, advocacy, and strategic consulting firm.
---
Allan Domb
The People's Businessman
"On my first day on the job, every City of Philadelphia employee will be instructed to answer the phone and say, 'Welcome to the City of Philadelphia. How may we help you?'"
In three separate conversations over the past year, the developer turned Councilmember turned mayoral hopeful made this point repeatedly. It illustrates what Domb, 67, really is at the end of the day: a (hugely) successful, down-to-earth business owner.
He wasn't always that, though. As his main TV ad reminds us, the "Condo King" (a nickname he's not fond of) once worked as a shoe-shiner. Washed dishes in a restaurant. Mopped floors as a janitor. Yada yada; you get the point. Today, the founder of Allan Domb Real Estate and investor in some of Philly's most popular restaurants doesn't need the work — but does want to be our mayor. "We're in a critical moment," he says, "and I want to do everything I possibly can to make sure the city moves in the right direction." Keep reading …
---
Amen Brown
The Centrist Upstart
The youngest candidate running for the city's top job (and the only millennial!), 35-year-old State Representative Brown has sought to carve a niche as a centrist in this race, notably on issues like school choice, social services and crime. Makes sense: His moderate leanings — plus a hefty dose of charisma — have served him well so far in his brief political career. In 2022, the West Philly native defeated his more progressive primary challenger, Cass Green, for his first elected office. That's the House seat repping the 10th District. He did so despite Green's support from heavy hitters including DA Larry Krasner, Helen Gym and Jamie Gauthier.
In his overwhelmingly Black district, Brown has appealed to voters in marginalized communities who have often clashed with white progressives. (Increasing gentrification in the area has escalated these divides.) In Harrisburg, he's made a splash as a tougher-on-crime Democrat. Brown pushed a controversial bill that called for mandatory minimums for illegal-gun carriers with prior convictions. That bill eventually got tabled.
Brown talks about wanting to "bring people together by putting our differences aside" as mayor — and indeed, he's garnered a rep in his brief time in the capital for collaborating with Republicans and establishment Democrats. Keep reading …
---
Cherelle Parker
The Power in the Northwest
Born and raised in West Oak Lane, not far from her current Mount Airy home, Parker, 50, checks a lot of boxes: the youngest Black woman elected to the Pennsylvania House of Representatives; a two-term City Councilmember who got her start in politics at 17 as protégé to seven-termer Marian Tasco; a former English teacher with a soft spot (and a plan) for the city's education system. "If I were writing a movie with City Hall as the backdrop," Hill says, "she'd be right out of central casting for the part of mayor."
In seven years repping the 9th Council District, Parker has tucked a bunch of wins under her belt, from increased funding for public schools to initiatives dedicated to stabilizing neighborhoods and supporting homeowners. Ten years in Harrisburg gave her practice getting votes and working across the political spectrum. And while more progressive voters might be out of her reach — safe injection sites are a hard no for Parker; she's also an advocate for more police spending and reinstating stop-and-frisk — her district in the Northwest consistently has enthusiastic voter turnout, and she's won the backing of kingmaker Tasco and the coveted endorsement from the Building & Construction Trades Council, which helped bankroll Mayor Kenney's 2015 win.
Her strategy so far has been pretty low-profile, seemingly by design. "Philadelphia doesn't need a show horse right now," she says. "We need a workhorse, a convener, a get-it-done-Democrat. We don't need an ideologue; we need someone who can bring people from all walks of life together." Keep reading …
---
Helen Gym
The Unflinching Force
Long before Gym, 55, won (handily) her first Council election in 2016, she was already a well-known Philly player: longtime public-­schools crusader, fierce community organizer, relentless activist —­­ a résumé she wears well as a candidate, positioning herself as "a tough Philly mom who's never backed down." Her mayoral run, she says, "comes out of a 30-year track record in Philadelphia communities, taking on some of the city's biggest problems."
In Gym's two terms as a Councilmember at large, her spotlight shone even more brightly, partly thanks to her skill in "branding herself, creating media moments, and generating headlines," as Hill puts it, but also due to some big legislative and civic wins — for example, eviction protections (her Philly legislation is now a national model), the Fair Workweek ordinance for hourly workers, and helping get full-time nurses, counselors and clean water in all Philly schools.
Along with a host of endorsements — the Philadelphia teachers and hospitality workers unions, for starters — Gym has one more thing going for her, says Rashed: "She's the leader of an actual movement, a progressive movement." That means helpful campaign support from progressive city, state and federal legislators, he notes, but also a devoted constituency, which "is immovable and has been with her for decades." Keep reading …
---
Jeff Brown
The Community-Boosting CEO
Brown, 59, is the only candidate in the race who's never held an elected office — more on that momentarily — though the founder (and former chairman, president and CEO) of Brown's Super Stores grocery chain has long worked on civic and political issues, including as chair of the state's Workforce Development Board.
His initial claim to fame was mobilizing public-private partnerships to put high-quality grocery stores in "food deserts," neighborhoods mostly populated by Black and brown Philadelphians — efforts that won him national accolades and now "give him a unique connection to Black Philadelphia," as Hill says. His stores — holdings include 10 ShopRites and two Fresh Grocers in and around Philly — have continued to break new ground with walk-in medical clinics for the uninsured, credit unions, small-business incubators for local entrepreneurs, and more; he's also a committed advocate for and employer of Philly's formerly incarcerated and the founder of a nonprofit that supports and trains them on a national scale.
Why the pivot now? "My work has been to serve people in the neighborhoods of Philadelphia, and a lot of my locations are in places where people suffer," he says. "Deteriorating growth, people stuck in structural poverty — it's not like this mayor made this whole problem. It's been a deteriorating situation. We need a bigger change." Keep reading …
---
Rebecca Rhynhart
The Troubleshooter
If there's a human app for that, Rhynhart, 48, would be it. As the first woman ever elected City Controller in Philadelphia (and a woman who in 2017 beat a three-term incumbent to boot, shaking up the Democratic establishment), she has transformed the office into the ultimate troubleshooting operation and zeroed in on some of the city's biggest issues: lack of transparency in the police budget, excessive spending in City Hall, a missing $33 million from the city's coffers, insufficient diversity in the city labor force, and more.
Given that she previously worked in the administrations of both Michael Nutter and Jim Kenney, one might have expected her to be cozier with the powers that be. But as Controller, she was anything but a pushover and thus can honestly make the case for herself as a watchdog, someone who is in the government — well-versed in the issues and the budget — ­but not of the government. "She understands how the city works," says Ceisler, "because she has seen it from both the inside and the outside." (Rhynhart worked on Wall Street in public financing before serving as budget director under Mayor Nutter.) Moreover, Rhynhart says, "I have pragmatic solutions to the problems we face, because I spent my tenure as Controller examining the issues and making recommendations to solve them."
Indeed, she's earned a reputation as "a policy wonk focused on ­making government smarter and more efficient," Hill says. Whether that's actually enough to reach a wide constituency remains to be seen. "Rebecca isn't well-known throughout the city," Hill says. "And it's possible her more bookish approach won't land with voters outside of Chestnut Hill, Center City and downtown-adjacent." Keep reading …
---
The Long-Shots
The mad dash to win the Democratic primary for mayor has been fascinating because it's pitting some — nay, all — of the biggest names in Philly politics against each other. But those aren't the only people running; there are a number of lesser-knowns likely to appear on the ballot. And while we won't suggest that any of them have a snowball's chance at the Vet, they've all raised their hands and said they want to do something to make this city better, which we think still means something around here. Photographs courtesy of the campaigns.
Warren Bloom

A minister at a church in Germantown, he goes by the punny moniker "Bloom in the Spring" and may be the most vexing of the candidates. He danced at his kickoff event, his YouTube features the spry 70-year-old behind the drum set at church, and his bio touts a connection to Frankie Smith's "Double Dutch Bus," co-written by Warren's brother Bill, also a musical minister. Bloom has run unsuccessfully for office six times and in 1992 pleaded guilty to charges of corrupting a minor, simple assault and indecent assault. (He said he didn't know what "no contest" meant.) His campaign motto is "A Vote for Me Is a Vote for Philadelphia Readiness," which … all right, then.
James DeLeon

From a quantity perspective, Germantown's DeLeon brings the most experience to the race. He served 34 years on Municipal Court and was once a captain in the U.S. Army Corps of Engineers. He's got union bona fides, and his community-service CV is essentially a directory of worthy nonprofits in Philadelphia. And yet … his name recognition is very low. And his time on the bench wasn't spotless. In 2009, he was reprimanded by the Court of Judicial Discipline for improperly issuing a stay-away order for an acquaintance. He called that decision "extremely stupid." He's made public safety the main focus of his campaign, with the motto "A Safer Philadelphia."
Delscia Gray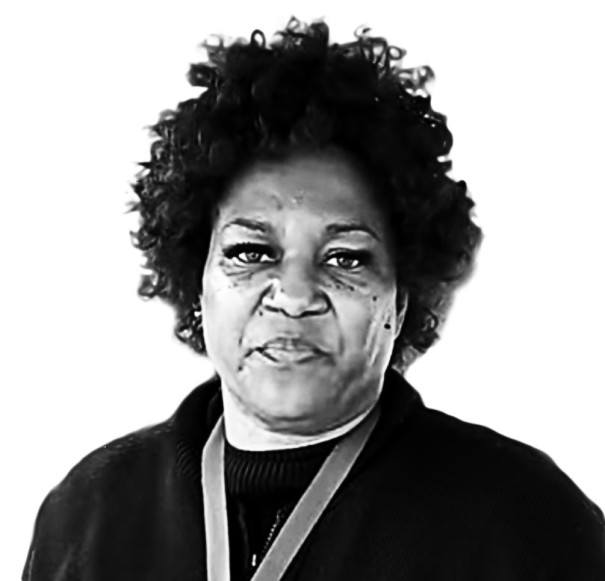 We don't know a lot about Gray other than that per her campaign filings, she lives in Frankford. In a YouTube posted on February 20th by a Philly company called Legal-Eagles, Gray says she's running to create "a better Philadelphia because there's far too many of us dying, and you know we've got to find a way to bring some loving here today" — and you can't argue with Marvin Gaye.
David Oh

The three-term at-large Councilperson isn't running in the Democratic primary; he's the lone candidate in the GOP primary. But we include him here because Republicans haven't been competitive in Philly mayoral races since Sam Katz last ran. Oh is interesting, though: A former Army lieutenant and assistant DA, he has championed arts initiatives and the innovation economy. "Oh will get more attention in five months of being the GOP nominee than he got in his time in City Council," muses Ceisler. "And I think that is one reason he wants to do this. He wants to demonstrate what he has learned and his perspective going forward. As a GOP nominee, he has the steepest hill to climb. But if he's at least taken seriously, it's a good process for the city."
Published as "Prize Fight" in the April 2023 issue of Philadelphia magazine.
---