News
Sneak Peek: Inside Philadelphia Magazine's December Issue
They slobber, they stink — and they're the only thing getting lots of Philadelphians through a very tough year. Our December issue looks at how dogs have taken center stage in 2020.
---
The December 2020 issue of Philadelphia magazine is on its way to mailboxes right now, and it's bursting with content that gets at the heart of life in the region right now.
Here are the big stories that subscribers will get to read before anyone else: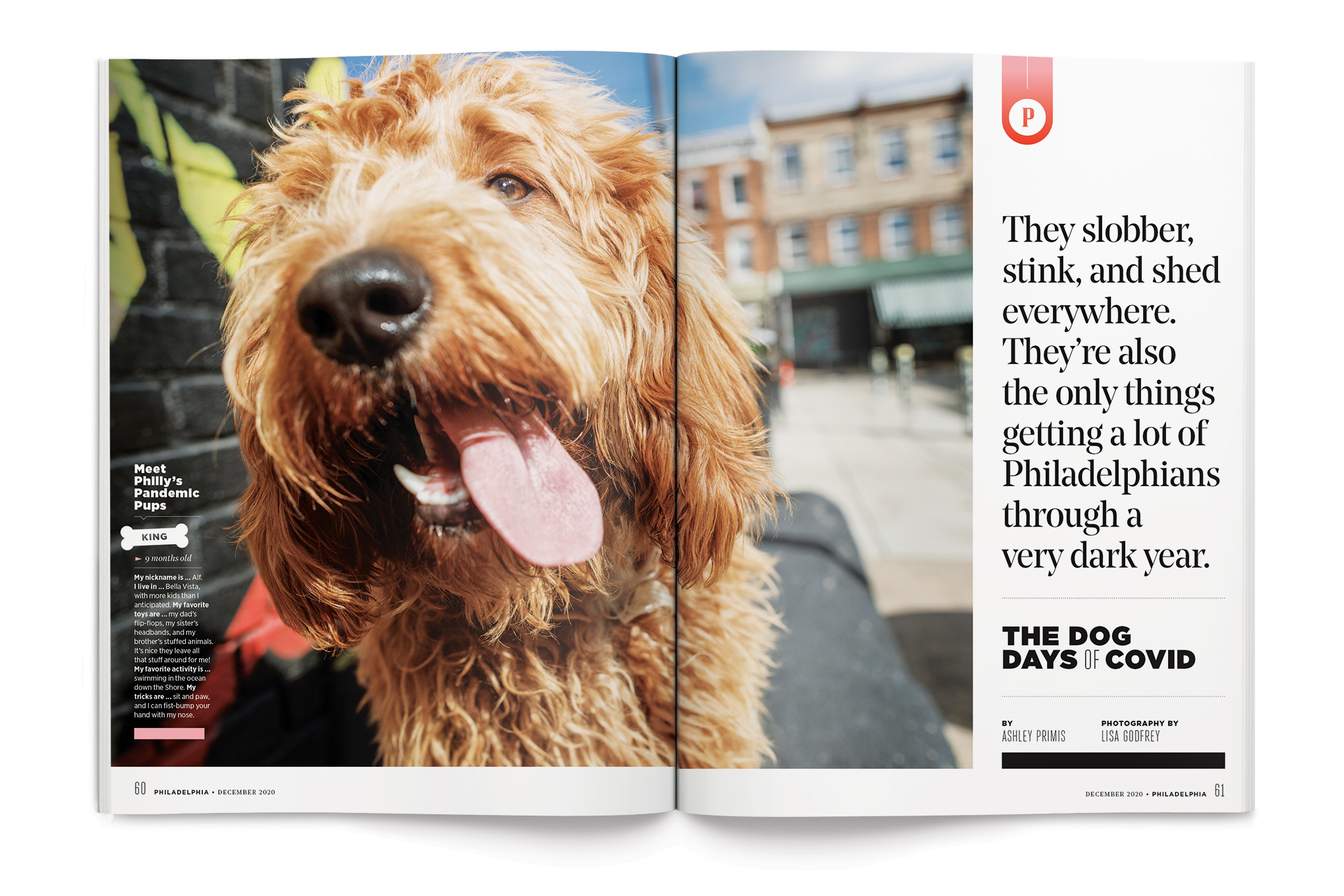 The Dog Days of COVID: They slobber, stink, and shed everywhere. They're also, writes Ashley Primis, the only thing getting a lot of Philadelphians through a very tough year.
---

The Art of the Home Office: Deputy editor Sarah Zlotnick shows how to carve out an at-home ­workspace that will help you stay on task and keep you feeling professional — even on days when you never get out of your bathrobe.
---

The Day the Great Apes Died: Deputy editor Sandy Hingston looks back at a devastating fire at the Philadelphia Zoo that took place 25 years ago this month. The disaster broke the city's heart and raised a loaded question: What, exactly, do we owe the animals in our care?
---

Victim Number 203: Raheem Ikeam Myers was a young man with children, a big extended family, and a faith that sustained him. He was also the 203rd homicide casualty in what has become one of Philly's most violent years. Writer Lynette Tolbert Hazelton explores how his complicated story reveals the ways the city failed to protect him — and so many like him.
---
That's just the tip of the iceberg. Subscribe now and we'll start you off with the December issue.
---