News
Sneak Peek: Inside Philadelphia Magazine's September Schools Issue
What's the best school for your kid? Our all-new rankings of the top high schools in the city and suburbs—oh, and why it's time to ignore those rankings.
---
The September 2020 issue of Philadelphia magazine is on its way to mailboxes right now, and it's bursting with content that gets at the heart of life in the region right now.
Here are the big stories that subscribers will get to read before anyone else:
Psst! The Right School for Your Kid Is Probably the One in Your Neighborhood: After years of obsessing over rankings, many city parents are deciding that the best education for their kids is right around the corner. In our annual schools issue, Sandy Smith explores the problem with rankings, what rankings actually tell us, and why it's time to reevaluate our ideas of "good" and "bad" schools.
---
The End of Restaurants: The events of 2020 have all but destroyed the restaurant scene as we know it. Food editor Alex Tewfik breaks down why that might not be such a bad thing.
---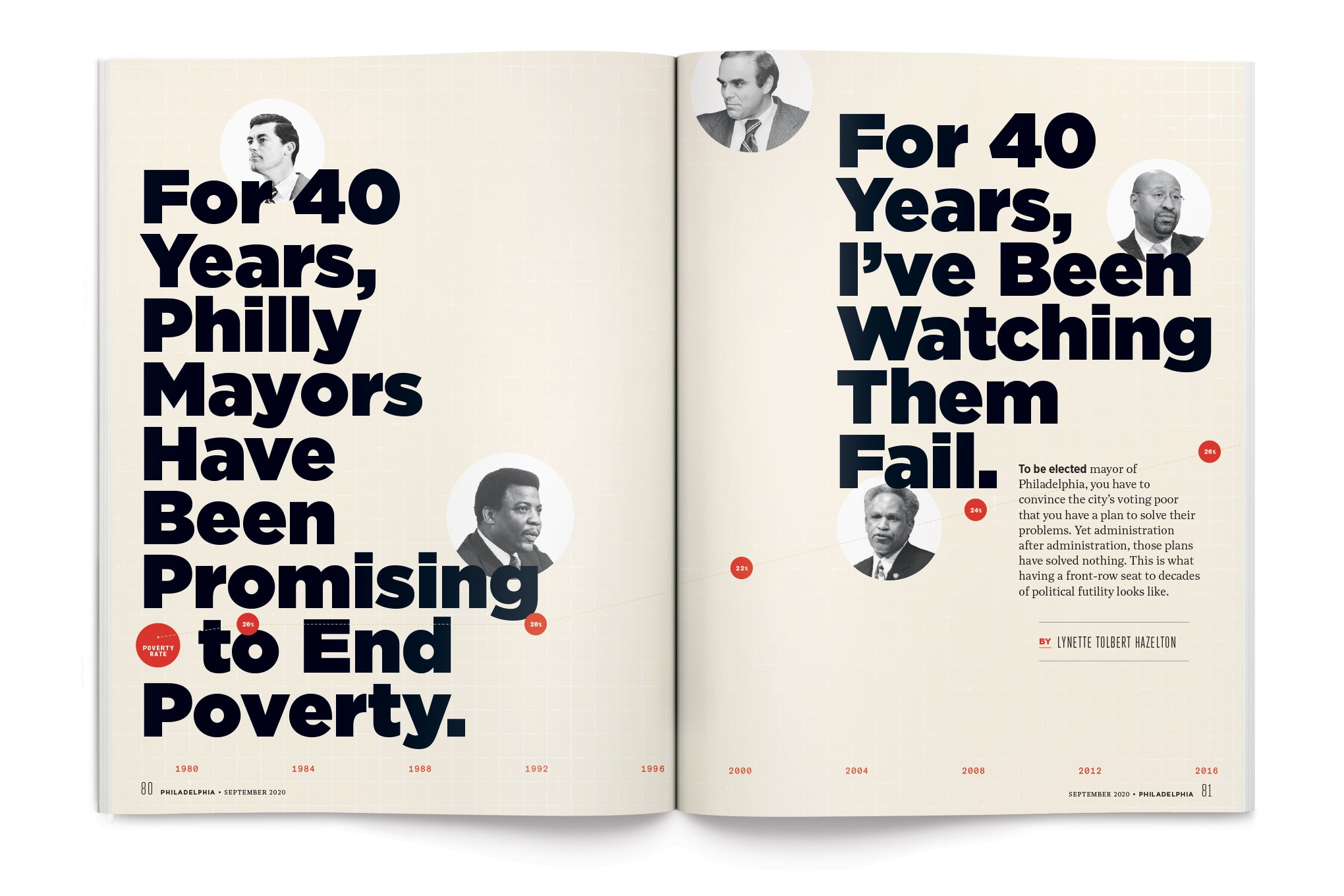 For 40 Years, Philly Mayors Have Been Promising to End Poverty. For 40 Years, I've Been Watching Them Fail: To be elected mayor of Philadelphia, you have to convince the city's voting poor that you have a plan to solve their problems. Yet administration after administration, those plans have solved nothing. Lynette Tolbert Hazelton on having a front-row seat to decades of political futility.
---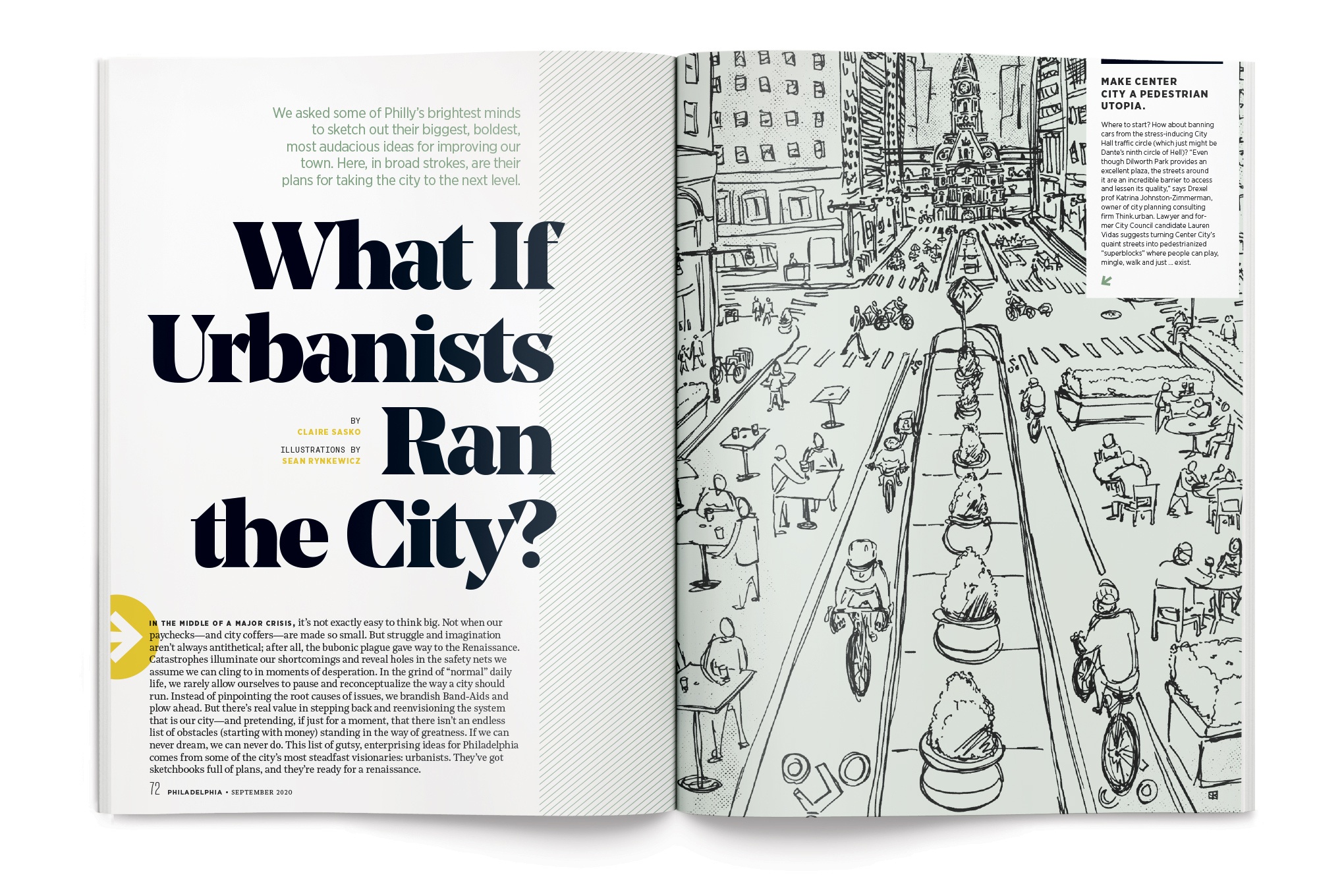 What if Urbanists Ran the City? In the middle of a crisis, it can be hard to think big. But struggle and imagination aren't always antithetical. Catastrophes illuminate our shortcomings, and give us a reason to step back and reenvision. Claire Sasko asked some of Philly's brightest minds to sketch out their biggest, boldest, most audacious ideas for improving our town. Here, in broad strokes, are their plans for taking the city to the next level.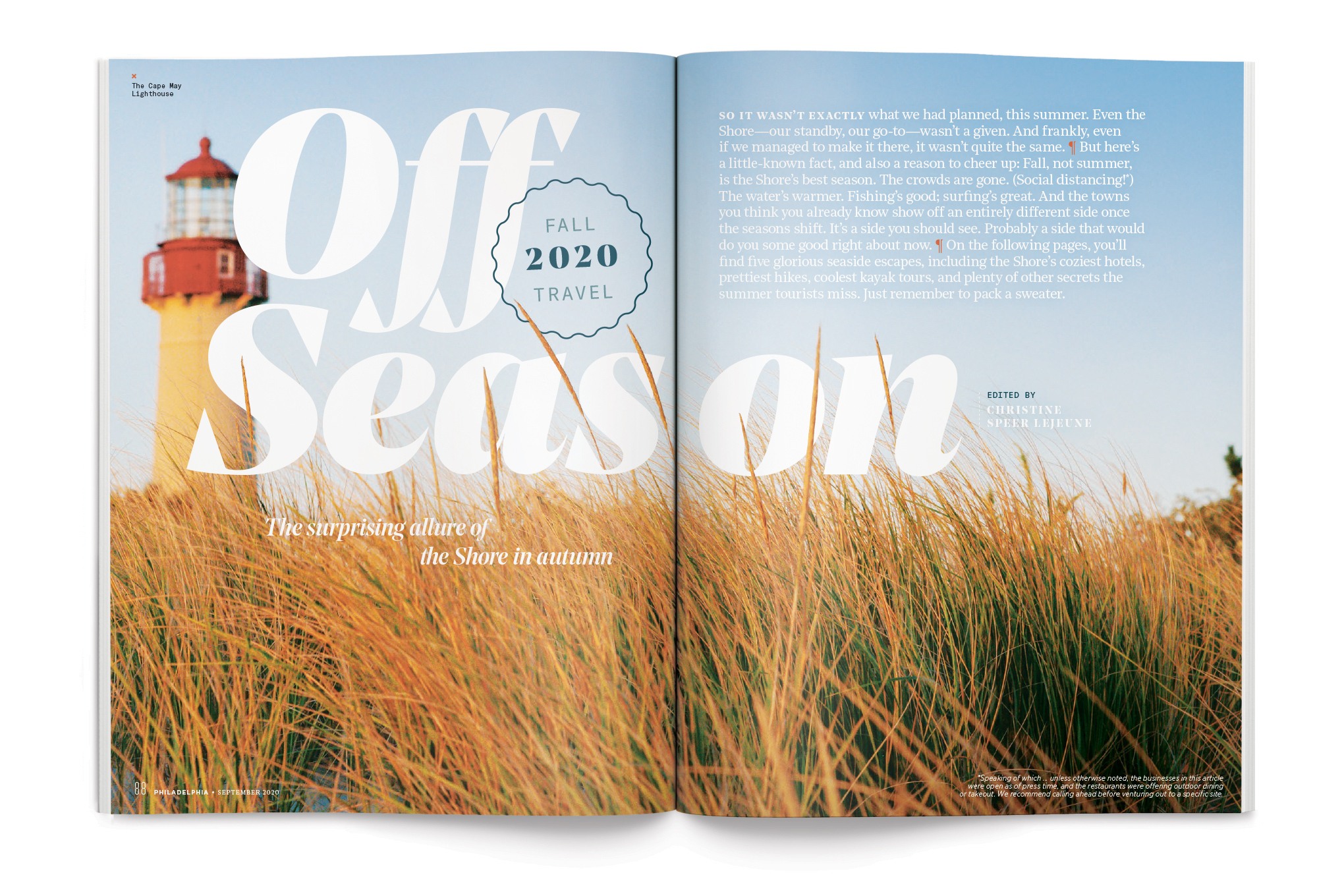 The Surprising Allure of the Shore in Autumn: No, summer 2020 wasn't the summer we had planned. But here's a little-known fact (and a reason to cheer up): Fall, not summer, is the Shore's best season.
---
That's just the tip of the iceberg. Subscribe now and we'll start you off with the September issue.
---