Relax, Rocky Fans: Sylvester Stallone Is Not Actually Dead
The 71-year-old actor says he's "still punching," despite a hoax circulating on Facebook.
---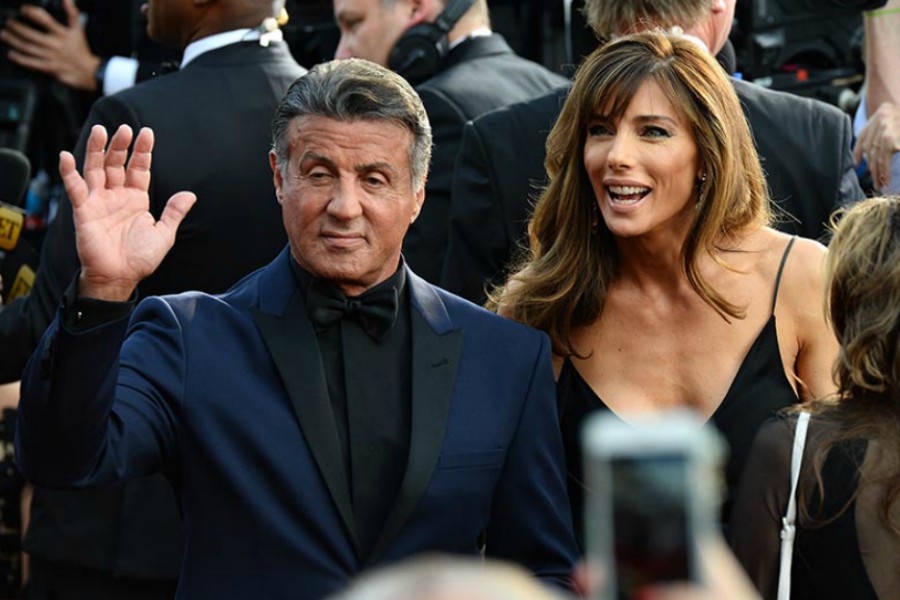 You might have seen posts on social media recently claiming that Sylvester Stallone had died of prostate cancer.
We're happy to tell you they're fake: The 71-year-old Rocky actor is, in fact, alive and "still punching."
This month, a post claiming that Stallone had "died early this morning after his battle with prostate cancer" began circulating on Facebook, according to myth-busting Snopes. The post included photographs that showed Stallone looking sick and thin, as seen below.
HASTA SIEMPRE CAMPEÓN Sylvester Gardenzio Stallone, murió esta madrugada a causa del cáncer de próstata que padecía, el actor mantuvo en secreto su enfermedad, pero al final no pudo con ella.

Posted by Torrealba Daniel on Sunday, February 18, 2018
We call this fake news, people. The photos are from the upcoming Creed II, in which Stallone plays an older Rocky Balboa who is battling cancer, per Snopes.
That didn't stop rumors from catching on in Philly.
ANOTHER WONDERFUL PERSON GONE💔 FROM HIS BATTLE WITH CANCER "SYLVESTER STALLONE" AKA "ROCKY BALBOHA" 😢 R.I.P PHILADELPHIA WILL NEVER FORGET YOU ALL YOUR DIE HARD FAN'S😘💖2-19-18 "GONE BUT NEVER FORGOTTEN"

Posted by Antoinette Capone on Tuesday, February 20, 2018
Stallone was the subject of a similar hoax in September 2016. At the time, people claimed he was found dead in his home in Los Angeles.
Stallone's younger brother, Frank Stallone, took to Facebook to denounce the gossip on Monday.
I'm very protective of my older brother and I don't find any humor in this fake post today on my brothers demise. It upset my 96 yr old mother so I'm doubly upset. I just can't understand what makes these sick minded people tick?@seanhannity @greggutfeld @FoxNews

— Frank Stallone (@Stallone) February 19, 2018
Sly death a total hoax, not funny not cool .

Posted by Frank Stallone on Monday, February 19, 2018
---
---