Seth Williams Indicted on More Than 20 Counts
Philadelphia's D.A. shocked the city last month by declining to run for a third term. Looks like we now know why.
---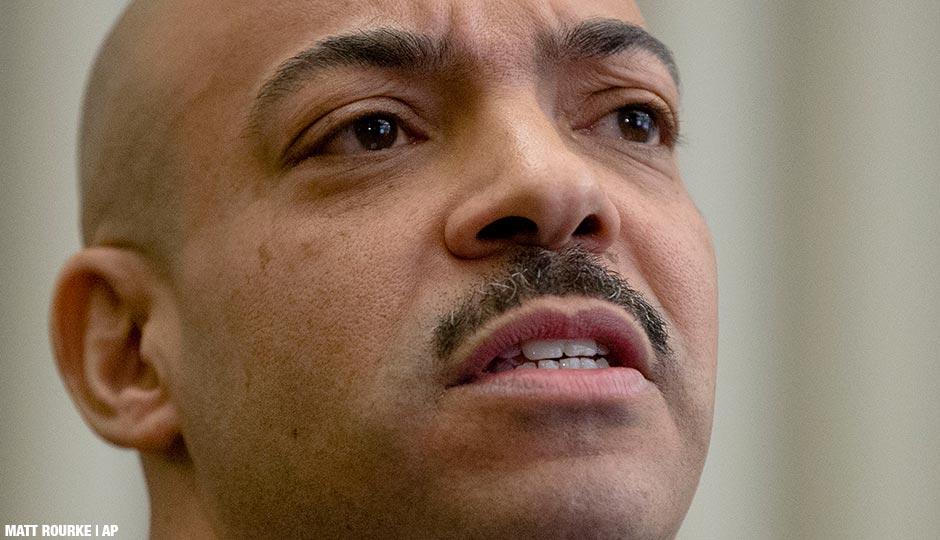 This is a developing story. Check back for updates.
Philadelphia District Attorney Seth Williams shocked the city last month when he announced that he would not run for reelection in May. The news came only two days after he told reporters that he would stay in the District Attorney's race despite the fact that he was under investigation by the FBI and facing other ethics problems.
Now we know why Williams might've changed his mind so quickly: The U.S. Attorney's Office for New Jersey announced corruption charges against Williams at 3 p.m. this afternoon. The office has handled the investigation, which has largely focused on Williams's finances.
As stated in documents posted by the Inquirer, federal authorities have charged Williams with more than 20 counts, including wire fraud, extortion, the use of interstate facilities to promote bribery and honest services fraud.
Among other things, Williams is accused of accepting gifts from local business owners in exchange for his willingness to take official action. Federal authorities allege that he accepted $9,000 in checks, a nearly $5,000 all-inclusive vacation to Punta Cana, a custom sofa worth $3,212, a $500 dinner and more from a local business owner – whom the Inquirer identified as Mohammed N. Ali – in exchange for two things: agreeing to "look into" shortening a prison sentence of Ali's friend and attempting to arrange for Ali to bypass security screenings at the Philadelphia International Airport.
In addition, authorities allege that Williams defrauded a local nursing home and family friend out of money that was supposed to go toward a relative's care at that nursing home.
Cameron Kline, a spokesperson for Williams, declined to comment on the charges Tuesday. Kline did not respond to questions about whether Williams would resign, saying that Williams "is not in the office today because he is spending time with his family. I ask that you respect his privacy and the privacy of the men and women of the office so all of us can continue to do our jobs without the distraction of additional media attention."
In a statement issued Tuesday, Mayor Jim Kenney called the accusations "deeply shameful."
"At a time when our citizens' trust in government is at an all-time low, it is disheartening to see yet another elected official give the public a reason not to trust us," Kenney said. "That this comes at the heard of our justice system is even more troubling. We must all greatly raise the bar for our behavior and show the citizens of Philadelphia that we are capable of carrying out our most basic responsibilities as elected officials, upholding the law."
In January, the city's ethics board fined Williams $62,000 for failing to disclose dozens of gifts and other sources of income, including $45,000 worth of free home repairs. Williams said that he "made mistakes that cast an unnecessary shadow on the District Attorney's office" and "it was wrong to fail to fully and accurately disclose the payments and gifts I received."
By the time Williams dropped out of the D.A.'s race, he had managed to lose the support of both the city's Fraternal Order of Police and Black Lives Matter. He also faced criticism from City Councilwomen for failing to fire prosecutors ensnared in Porngate.
Seven Democrats are running for District Attorney, including Williams' former righthand man Tariq El-Shabazz, Municipal Court Judge Teresa Carr Deni, former prosecutor Joe Khan, criminal defense attorney Larry Krasner, ex-managing director Richard Negrin, former prosecutor Jack O'Neill and former assistant district attorney Michael Untermeyer. One Republican, ex-prosecutor Beth Grossman, is also in the race.
Follow @HollyOtterbein on Twitter.
---
---