UPDATE: Rollins Trade Called "A Matter of Time"
According to several reports, the Phillies have agreed to trade Jimmy Rollins to the Dodgers.
---
---
Jimmy Rollins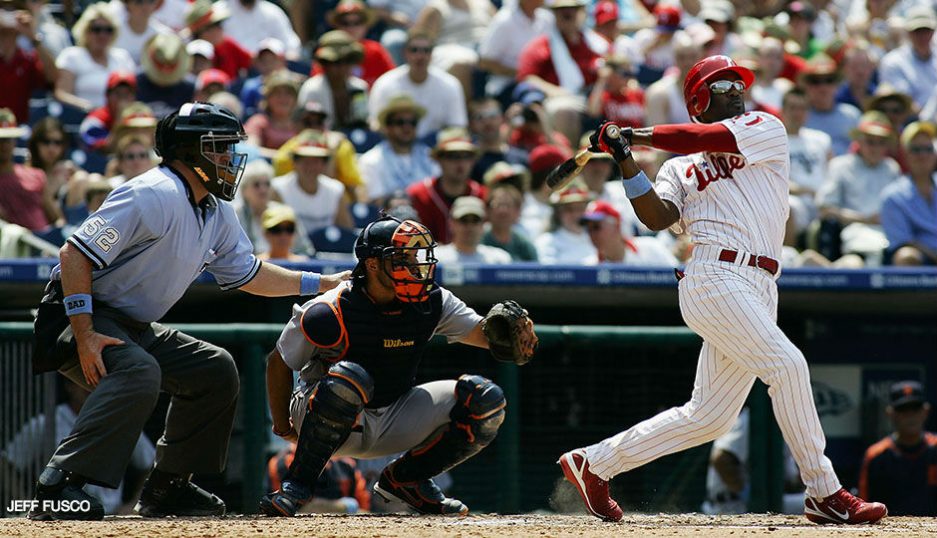 ---
UPDATE: 5 a.m. Thursday The trade still isn't official, but that is expected to change today. MLB.com reporters said completion of the trade is just a "matter of time."
The deal has not been finalized because a third team is involved in the trade, and money needs to be exchanged among them, which requires approval from the Commissioner's Office.

"I know that there's a lot of Jimmy Rollins stuff out there," Phillies general manager Ruben Amaro Jr. said in the team's hotel suite at the Winter Meetings. "There's nothing to announce, and as I've said before, we're keeping our options open and our minds open on any way that we can improve our club long term."
If money is involved – Rollins is in the final year of a 4-year, $44 million deal – the commissioner has to approve the deal.

Another possible holdup: One of the final pieces in the deal might not have even been property of the Dodgers when the agreement was reached around 2 p.m. in San Diego, first reported by CSNPhilly.com. Later in the afternoon, the Dodgers agreed to a deal that will bring four players, including pitching prospect Andrew Heaney, to Los Angeles in exchange for All-Star second baseman Dee Gordon and veteran pitcher Dan Haren.

But as of midnight, it still remained to be seen who will be coming to Philadelphia in exchange for Rollins.
UPDATE: After 2,090 games and 9,511 plate appearances for the Philadelphia Phillies, Jimmy Rollins has been traded.
Industry source says Rollins to Dodgers is done deal.

— Jim Salisbury (@JSalisburyCSN) December 10, 2014
ESPN's Buster Olney also tweeted the trade a minute later.
ESPN's Jayson Stark has told 97.5 The Fanatic that the deal involves pitcher Zach Lee, Baseball America's No. 95 prospect before the 2014 season.
.@jaysonst says on @975TheFanatic that the Jimmy Rollins deal involves pitcher Zach Lee. http://t.co/qrJoW94nxH

— Sam Cooper (@SamDCooper) December 10, 2014
The Inquirer's Matt Gelb tweeted the Phillies also traded relief pitcher Antonio Bastardo to the Pirates today, receiving minor league pitcher Joely Rodriguez in return. Rodriguez is 23 and pitched in 30 games, with 21 starts, for the Pirates' AA affiliate last season.
EARLIER: Is this the end of Jimmy Rollins in Philadelphia?
CBS Sports reports Rollins will consent to a trade to the Los Angeles Dodgers if they can work out details with the Phillies.
It isn't known how involved the teams may be at this point. The Dodgers need a shortstop after Hanley Ramirez left to Boston via free agency.

Rollins, the Phillies all-time hit leader who has 10-and-5 veto rights, is said to be approving very few teams. The Mets were one team he is known to have turned down, and sources say he also would not approve his hometown Oakland A's.
Rollins, of course, is a longtime fixture for the Phillies, was National League MVP in 2007 and was part of the 2008 World Series championship team.
Previously: The Next Statue at Citizens Bank Park Should Be of Jimmy Rollins
---