Is Upstart Metro Buying City Paper?
CP publisher: "We are evaluating strategic alternatives."
---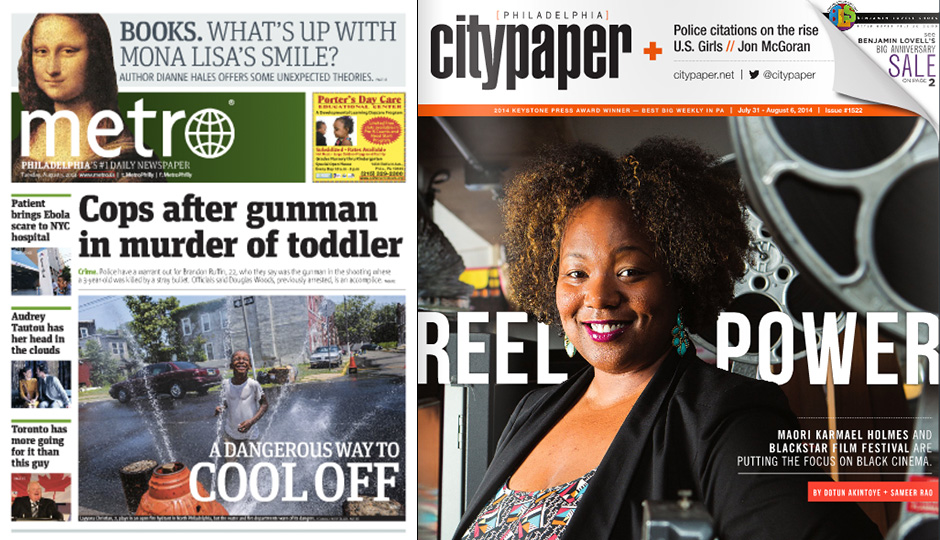 Metro, the free daily tabloid newspaper, is reportedly looking to buy Philadelphia City Paper, the stalwart alt-weekly that has been buffeted in recent years by the newspaper industry's headwinds.
Several sources suggested on Tuesday afternoon that the sale had been agreed to, but according to City Paper publisher Nancy Stuski, the situation between the papers was still in flux.
"We are evaluating strategic alternatives," Stuski told Philly Mag Tuesday afternoon, declining further comment.
Philadelphia has long been unusual in that it is home to not one but two major alt-weekly newspapers, neither of them part of a larger national chain: City Paper and Philadelphia Weekly have been competing for decades, but both have seen a radical decline in ad pages in recent years. City Paper, for its part, managed to maintain a reputation for strong journalism amid the budget cuts.
Metro, meanwhile, is part of the larger Metro U.S. chain of newspapers, known for their short articles aimed at big-city commuters — and for the fact that it is still apparently growing in the otherwise rapidly consolidating newspaper industry.
It was impossible to say on Tuesday afternoon what the combined organizations might look like, or how they would collaborate. But rubbing elbows wouldn't be new for the staffs of the two papers: They already share a floor in the offices at 30 South 15th Street.
There was no word on when an announcement might emerge in the matter.
---