WEDDING ANNOUNCEMENTS: Steve Meyers and Scott Rollick
---
Steve Meyers and Scott Rollick were all set to tie the proverbial knot in January, when Scott came down with an illness that landed him a two-month stay in the hospital. Needless to say, the couple, who had been together 27 years, were forced to put off their big day a little longer. That wait came to an end on May 3, 2014, when they became husband and husband in a lovely ceremony at their home in Marlton, New Jersey.
Steve, a hairdresser, who's been doing weddings for 25 years, explains the day:
In those 25 years I never imagined that the day would finally come that I would have my own wedding to attend. … We had a celebration dinner the night before at Anthony's in Haddon Heights. Then we had a private ceremony the next day in our home for nine people.
And what's the significance of the motorcycle in the pictures?
I've been riding motorcycles as long as I've been able to ride a bicycle. I'm a Harley rider. … Bikes have been so much a part of my life that it would be wrong to not include the Harley in at least a few shots. The other memorable and most important person in our photos was our dog Coco. We rescued him four years ago. He is an amazing addition to our family.
Check out some photos of Steve and Scott (and Coco's) big day by Art + Life Photography's Debbie McGeorge, who, side note, had her hair done by Steve at her wedding 12 years ago.
---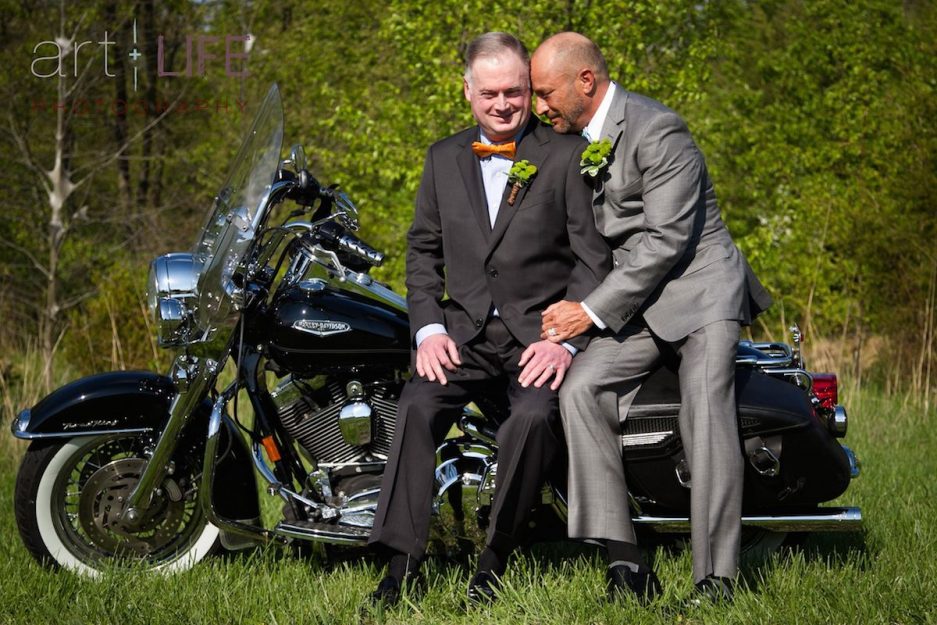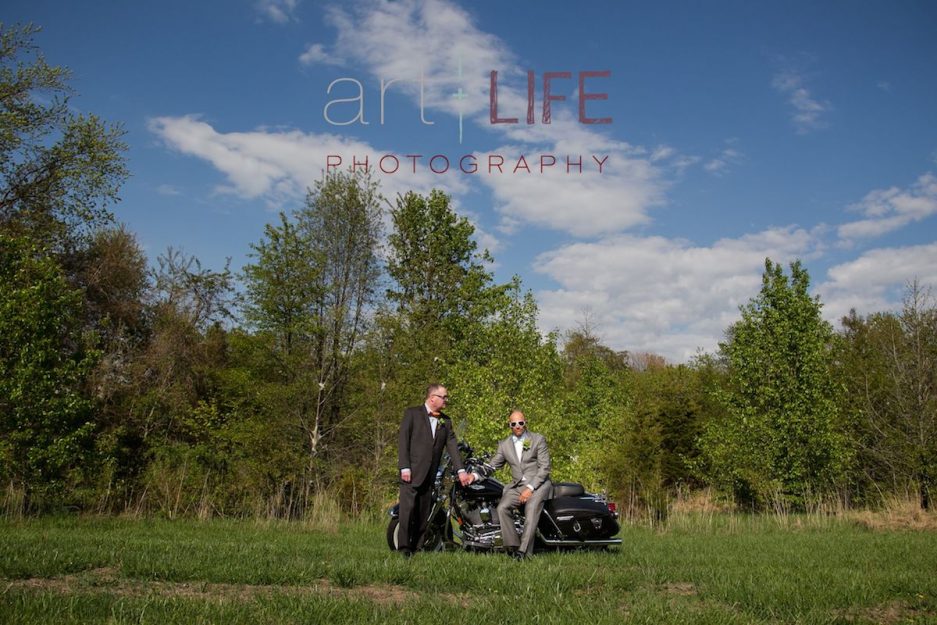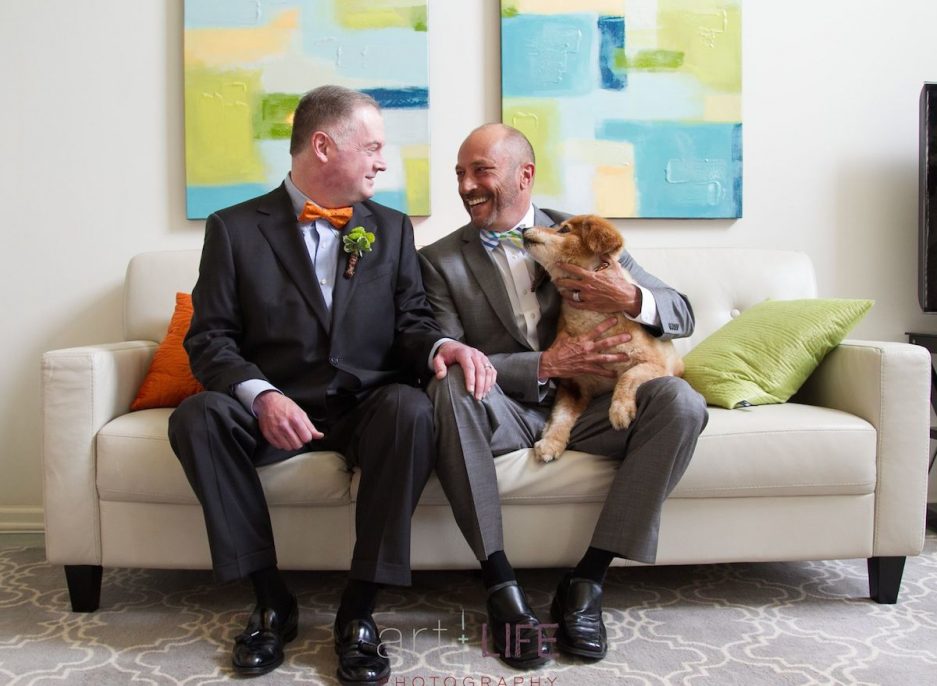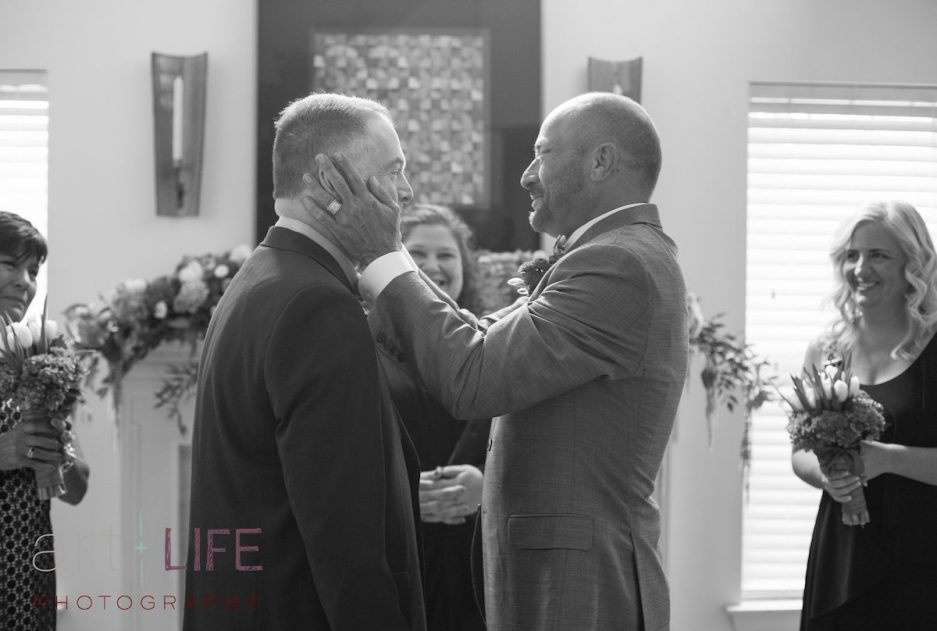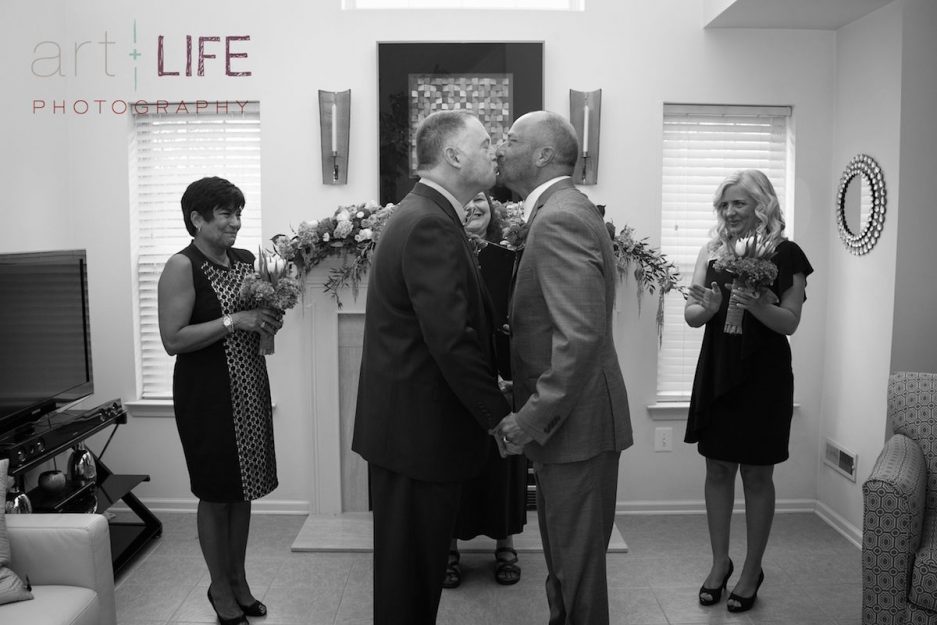 ---
---