Here Are the Mugshots of the Main Line Drug Ring Suspects
Making their parents proud, one alleged drug sale at a time.
---
On Monday, law enforcement officials announced the identities of nine suspects in the so-called "Main Line Take Over Project," which Montgomery County District Attorney Risa Ferman describes as "an entire business plan to take over the marijuana drug trade in local high schools and colleges in Montgomery and surrounding counties of Pennsylvania."
The masterminds of the project were allegedly Haverford School graduates Neil Scott and Timothy Brooks, who employed at least nine "sub-dealers," including two juveniles, whose names have not been released.
According to Ferman, the drug network provided marijuana, cocaine, hash oil, and ecstasy to students at Lower Merion High School, the Haverford School, Harriton High School, Conestoga High School, Radnor High School, Gettysburg College, Lafayette College, and Haverford College.
Between February 28th and April 9th, detectives executed search warrants on nine locations in the region and seized the following:
• 8 pounds of marijuana
• 3 grams of hash oil
• 23 grams of cocaine
• 11 grams of MDMA aka ecstasy
• $11,035 in cash
• 1 loaded AR-15 assault rifle
• 1 loaded 9mm semi-automatic pistol
• A 2007 Toyota 4 Runner
• A 2009 Acura RDX
• 8 cell phones
• 1 computer
• Drug paraphernalia
• Equipment and supplies used to make butane hash oil
Below, the mugshots of nine of the people implicated in the Main Line drug bust. Charges include criminal conspiracy and manufacture and/or possession of drugs with intent to deliver.
---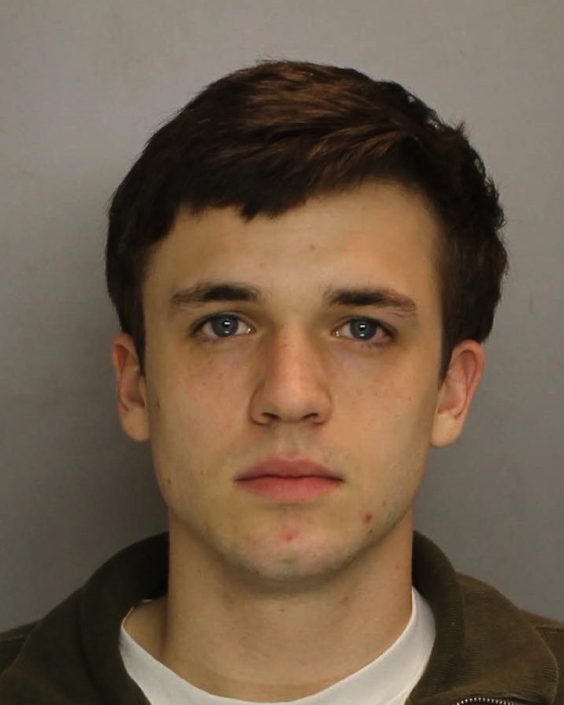 ---
Follow @VictorFiorillo on Twitter.
---
---