The Best Delivery Lunches That Aren't Boring Salads
A dozen delivery dishes to beat lunch burnout
Out of food? Out of ideas? These spots will remedy your midday blues and they all deliver.
Get this: Kati Roll, $6.15
Masala Kitchen is technically a fast-casual restaurant specializing in Indian street food. But while your delivery arrives quickly, house-made roti filled with creamy chicken masala, beef tikka, or cubes of paneer with fresh green curry and mango pickle sauce honestly don't feel all that casual. 2004 Chestnut Street, Rittenhouse.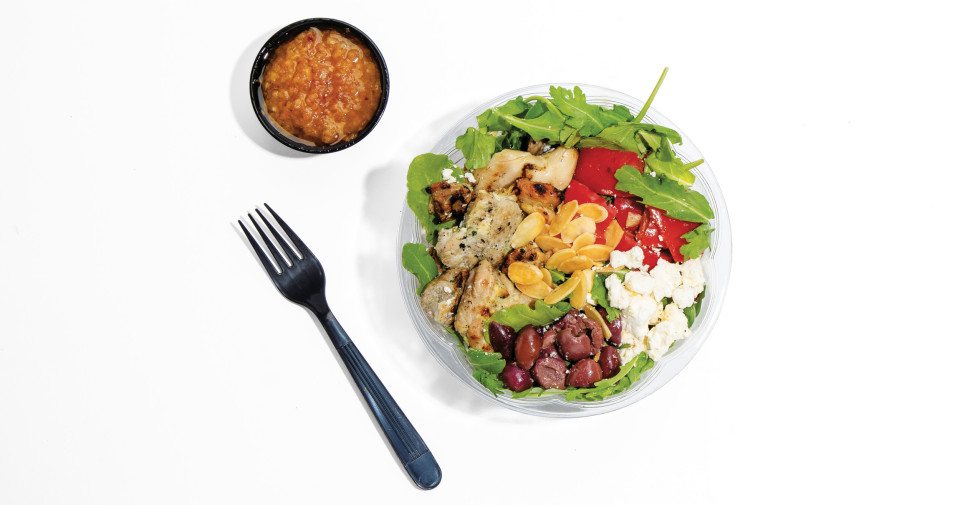 Get this: Mediterranean Chicken Salad, $14
Every wildly delicious sandwich at Yehuda Sichel's shop comes on the chef's slightly sweet house-made milk buns, but don't sleep on the seasonal salads. Components like a bright peach vinaigrette and grilled chicken come together in a way that makes lunch taste like the main course at a white-tablecloth restaurant. 32 South 18th Street, Center City.
Get this: Pupusa & Taquito Combo, $13.50
Customize your own Central American feast of thick pupusas filled with pork or black beans or taquitos with chicken and chili, smoked chorizo, or roasted squash with sides like guac, plantain chips or cheesy rice and corn. Whatever you pick pairs well with the churro fries. 2104 Chestnut Street, Rittenhouse.
Get this: Carnitas Cheesesteak, $12.15
Deciding between tacos or a cheesesteak? The South Philly pizzeria's carnitas cheesesteak, layered with slow-simmered pork, Oaxaca cheese, cactus and chipotle mayo, is the best of both worlds. 746 Snyder Avenue, South Philly.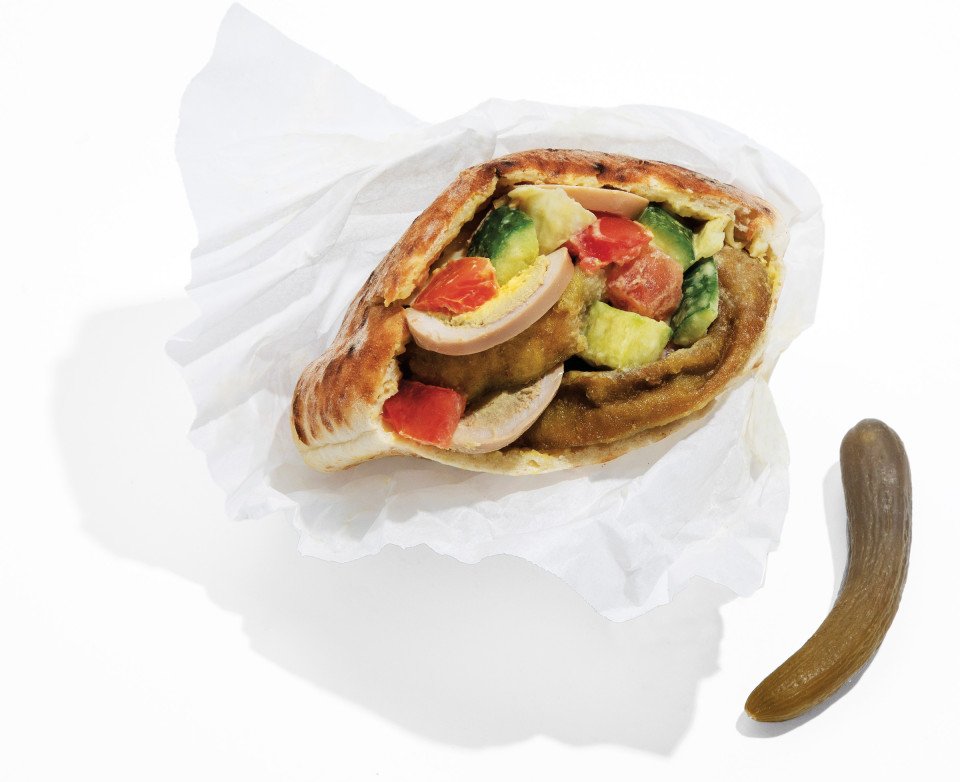 Get this: Sabich Pita, $12
Order crispy disks of fried eggplant, a hard-boiled egg, thick-chopped tomato and cucumbers, and amba-spiced tahina on a green salad or a sweep of hummus. Or for a true taste of the Israeli street food, get it stuffed inside one of CookNSolo's warm, fluffy pitas. 1218 Sansom Street, Midtown Village.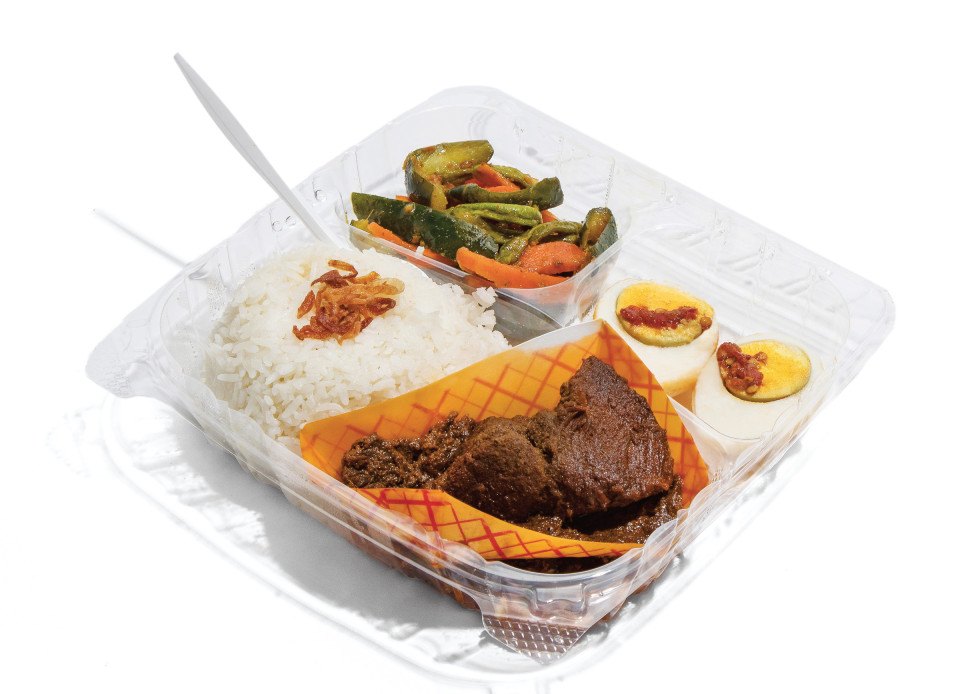 Get this: Nasi Lemak Rendang, $13
You have to call the popular Indonesian restaurant to order, but even for the most phone-averse, it feels well worth the effort the moment you crack open the clamshell container of aromatic beef rendang, coconut-milk-infused rice, spicy egg and pickled veggies. 1122 Washington Avenue B, East Passyunk.
Get this: Injera Wrap, $7.99
Berbere-spiced beef and vegan lentils usually come dolloped atop an injera-lined platter at your favorite Ethiopian restaurant, but here, they're genius-ly folded inside the spongy, sour flatbread for a portable, deeply satisfying lunch. 4501 Baltimore Avenue, University City.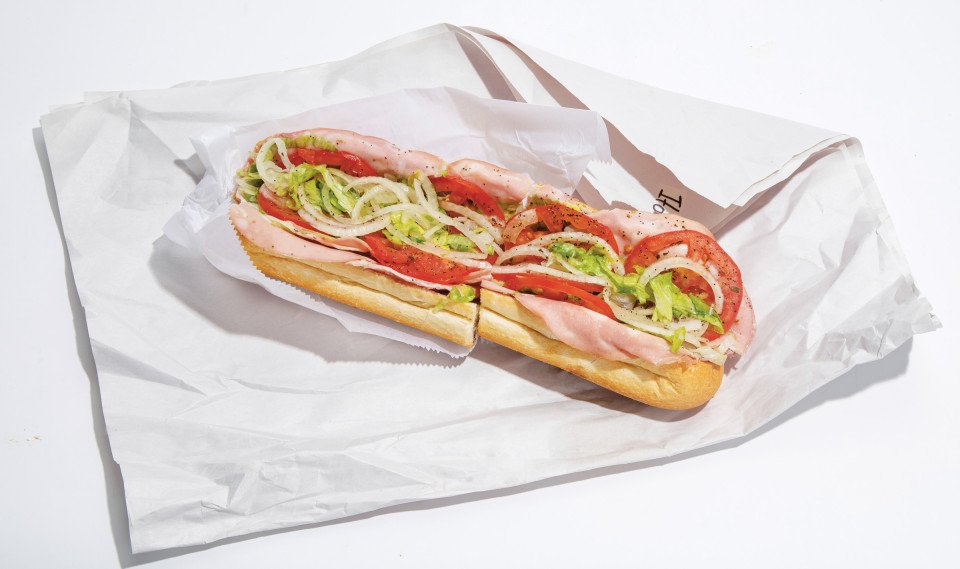 Get this: Italian Hoagie, $9.95
The menu at this iconic South Philly deli is vast, but some days — like, say, the one after the Phillies clinch the pennant — just call for a hoagie. Keep scrolling past the cheesesteaks and meatball subs and head straight for the classic Italian, with Genoa salami, hot capicola, and precisely one slice of imported mortadella. 1501 South 8th Street, East Passyunk.
Get this: Colossal Shrimp, $25
In March, Angel King and Aminah McDaniel shifted their popular food truck to a Center City brick-and-mortar, which means that the duo's soul-food specialties have a permanent, parked home. It's comforting to know that dishes like fried shrimp with mac-and-cheese and collard greens aren't going anywhere (except your kitchen table, at lunchtime). 1112 Locust Street, Midtown Village.
Get this: Braised Beef Sandwich, $13
Like everything else on the tightly curated menu, Stockyard's take on a cheesesteak — covered in house-made Whiz and flecks of sautéed mushrooms and onions — is whipped up from scratch and tastes downright luxurious. 1541 Spring Garden Street, Center City.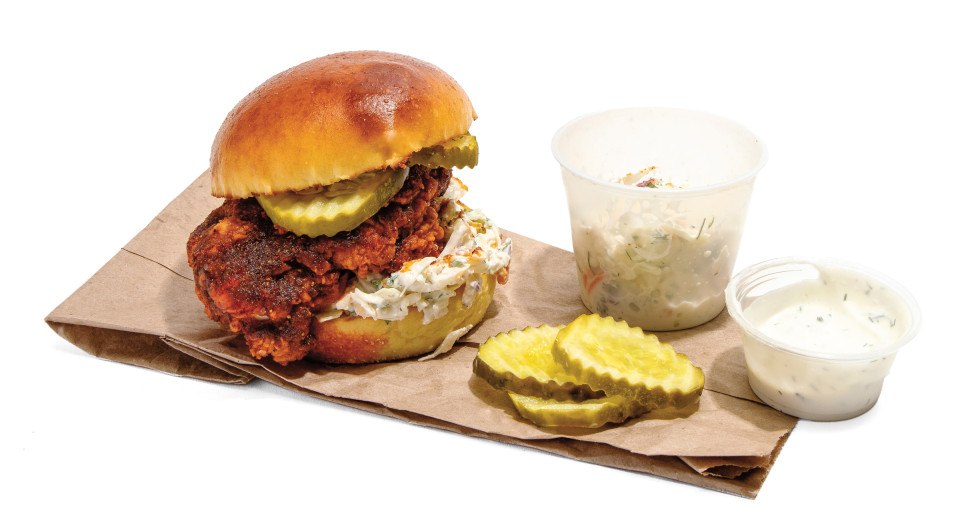 Get this: The Nashville Chicken Sandwich, $12.50
Yes, you'll love the spicy fried chicken, mercifully offset by a tangle of cool ranch slaw, but it's really just a clever front so you can order the most perfect banana pudding north of the Mason-Dixon. 1100 North Front Street, Northern Liberties.
Get this: Roast Duck BBQ Rice Platter, $10
If you WFH with someone else (or love leftovers!), go for the half Peking duck from this decades-old Chinatown institution, which comes crispy-skinned and filleted alongside a pile of rice and stir-fried yu choy, with lotus leaf buns or moo shu pancakes. 238 North 9th Street, Chinatown.
Published as "A Dozen Bites to Beat Lunch Burnout" in the December issue of Philadelphia magazine.
---