23 Philly Food Experiences You Absolutely, Positively Have to Try

Going out to eat isn't really about eating anymore — it's about collecting. And as is true of all collections, the rare items are the most valuable. That's why restaurants and chefs today are offering up a little extra zhuzh — nine-hour, 40-course Italian feasts; culinary tours of Italy — on top of what they already do. They do this to quench our insatiable thirst to be different and feel extra. So we've put together a checklist — a bucket list, really — of Philly food experiences you absolutely, positively must try before you die. Because by today's standards, if you're not dining like this, you're not dining at all. — Edited by Alex Tewfik
1.


Eat a casual lunch at Philly's fanciest restaurant.

Where: Vetri Cucina
When: Every Friday

Okay, Vetri Cucina's Friday lunches aren't exactly "casual," but they're way more casual than Vetri Cucina's dinners. You get four courses (instead of seven), it costs only $85 per person (instead of $165), and it will only take an hour and a half out of your day (instead of the usual three hours). 1312 Spruce Street, Midtown Village.
2.


Amp up with a coffee omakase.

Where: Elixr Roastery
When: Weekends

A cupping is just tasting spoonfuls of different coffees. Cuppings are for amateurs. A coffee omakase is six different coffee courses, each prepared using different brewing methods, including three espresso courses — an exotic espresso, a milk espresso, and a signature espresso drink. It's the coffee-nerd big leagues. And you can only do it here. 315 North 12th Street, Callowhill.
3.


Feast close to the land.

Forget farm-to-table. You want table-on-farm.

There's a reason Philly chefs love to cook on farms: culinary purity. And there's a reason—beyond rusticity and twinkly lights—that dining on one is so memorable: culinary purity. When the weather's nice enough, Plowshare Farms (111 Stover Park Road, Pipersville) in Bucks County hosts some of the city's best talent (think: Chad Williams of Friday Saturday Sunday; Andrew Wood from Russet; the Cadence crew) to cook in its barn. So does SIW Farm (4317 Creek Road, Chadds Ford) in Chester County. Beach Plum Farm (140 Stevens Street, West Cape May) does a weekly veggie-forward communal dinner using produce grown right there.
4.


Have — no joke — 40 courses of Italian food.

Where: Le Virtù
When: Twice a year, in the summer and winter

Le Virtù's La Panarda — nearly 10 hours, more than 40 plates, never-ending wine — is an Abruzzese tradition, an all-day affair, and the Ironman of the Philly food scene. 1927 East Passyunk Avenue, East Passyunk.
5.


Watch the masters at work.

Dinner — with front-row seats at the show.

Behind the sushi bar at Royal Sushi (780 South 2nd Street, Queen Village), Jesse Ito spanks his scallops before slicing them into slivers of nigiri. (Good scallops wiggle around when you agitate them; he does it to show you they're fresh.) At Joe Cicala's soon-to-open church of Southern Italian cuisine, Cicala (699 North Broad Street, Fairmount), in the Divine Lorraine, there will be a four-seat chef's counter inside the kitchen where you'll watch cooks toss your Calabrian rascadetti pasta in a pan with sweet cruschi peppers before plating it up. And at the classes at Primal Supply Meats headquarters (1521 North 31st Street, Brewerytown), Heather Marold Thomason will show you how to coax a coppa steak from a pork shoulder. This is as close to the action as you're going to get.
6.


Find the hot-chocolate speakeasy in Old City.

Where: Shane Confectionery
When: Year-round

There's a back room at this candy shop — a small cafe that feels a little like a speakeasy from an alternate past in which consumption of chocolate, not liquor, was prohibited. And that's exactly the best place to experience the Berley brothers' smooth, rich, decadent drinking chocolates, all of which are made from responsibly sourced cacao beans that are roasted and ground in-house. 110 Market Street, Old City.
7.


Drink fermented beer in a back alley.

Where: Fermentery Form
When: Whenever they say they're open

It's hard to make beer feel special these days, but the stuff coming out of Fermentery Form is remarkable even on a national scale. The owners brew their beer locally, then re-ferment it with stuff like blackberry puree and Carménère wine grapes, turning the ale into something else entirely. Too bad you can only have it when they announce their opening times on Instagram. But one sip of SLO-MO and you'll get the hype. 1700 Palethorp Street, Kensington.
8.


Day-trip for food.

Micro-regional delicacies best consumed on-site.

In Lancaster County, Shady Maple Smorgasbord (129 Toddy Drive, East Earl) is a 200-foot hot and cold buffet and one of the few places in the country where you can sample the full range of decadent Pennsylvania Dutch cuisine in one place. In the sleepy Central PA farm town of Stillwater, Old Tioga Farm (1432 Old Tioga Turnpike) makes you feel like you're dining on some undiscovered land in the Italian countryside. And down in Delaware, Kathy's Crab House (107 Fifth Street, Delaware City), Boondocks (825 Lighthouse Road, Smyrna) and Fenwick Crab House (100 Coastal Highway, Fenwick Island) keep seaside food traditions alive with boils and piles of crustaceans fresh from the Atlantic. All are worth the drive from Philly. Even just for a day.
9.


Order your dinner 24 hours in advance.
10.


DM a baker on Instagram for bagels.

Where: Angelo's Pizzeria
When: Whenever he gets to you

There's a man named Philip Korshak. He's a poet turned baker, currently working out of the kitchen at Angelo's Pizzeria in Bella Vista. He makes the crispiest, chewiest bagels you'll ever have. Full stop. Want some? DM him on Instagram (@korshak.bagels.poetry), and he'll make you a half dozen that you'll pick up at the shop. It might take a while (given that this is a ridiculous ordering system), but, you know, trust the process. 736 South 9th Street, Bella Vista.
11.


Have a fancy hoagie party.

In a secret back room at Pizzeria Beddia, sandwiches become the star. Keep reading here.
12.


Have the best grandma food ever.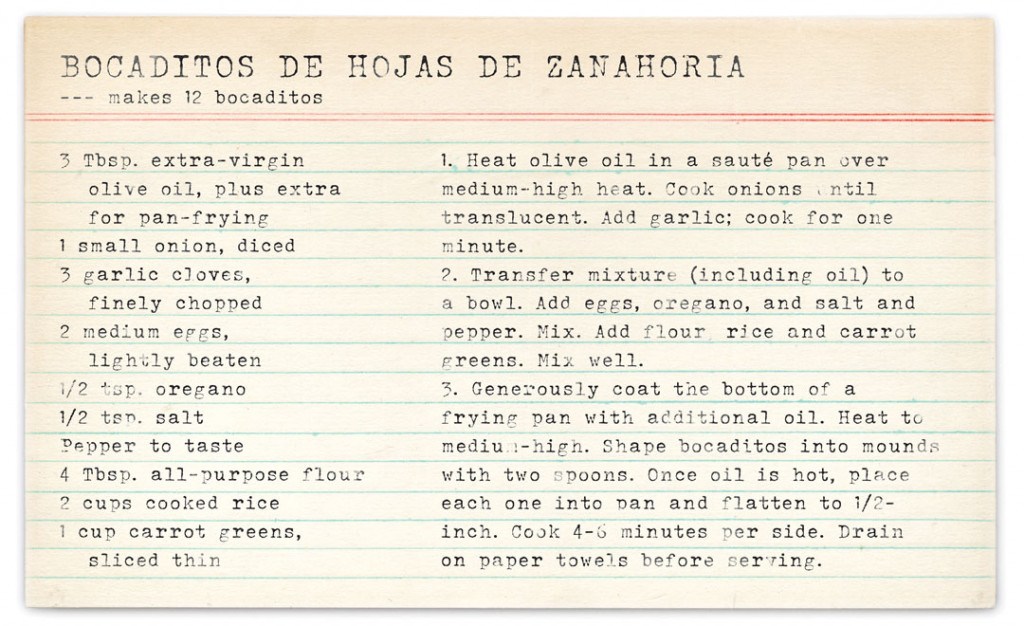 Where: Jezabel's
When: The third Friday of every month
Every chef in the city has a story about learning to love food in Grandma's kitchen. And Jezabel Careaga wants you to hear those stories at her monthly "If My Grandma Were to Cook for You" lunch and dinner series, for which she invites notable chefs to make entire meals out of the recipes and dishes that first ignited their passion for food. 206 South 45th Street, University City.
13.


Party like you're in Sicily (but stay in Jersey).

Where: Zeppoli
When: June to August; reservations go live the first week in April

Every Monday night in the summer, a chef rolls a grill out to the patio of this Collingswood stalwart and cooks up a beautiful family-style spread of grilled fish, spit-roasted suckling pig, wood-fired lamb, and antipasto made with produce from the restaurant's garden. Reservations for the entire season sell out in minutes, but it's worth taking a run at this one, because there is nothing more authentically Italian in the region than Joey Baldino's version of these Sicilian summer parties. 618 Collings Avenue, Collingswood.
14.


Travel to Italy with an award-winning chef.

Where: All over Italy
When: Select dates

Jeff Michaud, a James Beard Award winner, is the co-owner of Osteria and the soon-to-open Via Locusta in Rittenhouse. And he's also the co-founder of Italian tour company La Via Gaia. He learned to cook in Italy. His wife is from Italy. He knows Italy — specifically, the culinary scene — like the back of his hand. And a couple times a year, he and a chef friend (in 2019, it was Nick Elmi and Emilio Mignucci of Di Bruno Bros.) take a culinary tour of Italy together. For around $6,000 (all expenses paid), you can go with them. Laviagaia.com.
15.


Eat out of a master sushi chef's hand.

Where: Hiroki
When: The nigiri course

There are 20 dishes at this omakase. All are good. But there's a moment at the counter, a single course in this ridiculous sushi experience, when chef Hiroki Fujiyama packs seasoned tuna into a cone of nori and offers it to you right out of his palm, as if he's handing you a precious heirloom. It feels incredibly personal and over-the-top at the same time—much like the restaurant itself. 1355 North Front Street, Fishtown.

16.


Order off-menu.

These are the secret dishes you can only get if you know to ask. Keep reading here.
17.


Join an ice-cream club.

Where: Franklin Ice Cream Bar
When: Whenever

Waiting in line at Franklin Fountain is for tourists. (Kidding! We go for the homemade hot fudge sundaes on the reg.) But for access to off-the-menu flavors, join the Ice Cream Explorers Club. Twice a month, pop into the less-crowded Franklin Ice Cream Bar two doors down to pick up your reserved pints of cool one-off experimental flavors like guava cheese and lemon rhubarb. 112 Market Street, Old City.
18.


Do Lacroix, but in shorts.*

Where: Lacroix
When: May to October

The only way to make this special-occasion restaurant more special is to have it all to yourself. And that's kind of what you get with Aubergine, executive chef Jon Cichon's outdoor pop-ups. Call the reservation line when the dates are announced on social media, and for $85 including wine, tax and tip, dine on four vegetable-centric courses in the hotel's secluded courtyard. 210 West Rittenhouse Square, Rittenhouse.

*We probably wouldn't wear shorts, but you could!
19.


Bike for tacos in the middle of the night.

It's a regular thing, and it's awesome.

It all started with the Philly Pretzel Ride. The legendary outing was born more than a decade ago when a group of bike messengers decided to go for a snack after coming off their late shifts. It quickly became a tradition. And then it bubbled up out of its small community into a much larger one — Philadelphians who loved pretzels and owned bikes. The group would meet at the Art Museum steps every Tuesday at midnight and pedal to Center City Pretzel Co. in the Italian Market. They'd get the first batch of pretzels out of the oven.

But the Pretzel Co. changed its hours in 2017 — opening at 4 a.m. instead of midnight — so the Pretzel Ride morphed into the Taco Ride. And the Taco Ride is for Philadelphians who love tacos and own bikes.

The group of eight or so sets off at a leisurely pace at midnight on the dot one recent summer night. They vote to take the Schuylkill River Trail. Seconds later, they're whizzing along the water, bike lights flashing across pedestrian-free pavement.

The destination: Prima Pizza, which isn't a pizza place at all. It's a taqueria, one of the few late-night spots in Philly (open until 4 a.m.) and a longtime favorite of the restaurant industry. The tacos here are renowned — specifically, the al pastor.

At 12:30 a.m., the sweaty bikers begin to line up and place their orders. A few minutes later, steaming corn tortillas overflowing with chili-marinated pork and pineapple emerge from the kitchen.

At 12:40 a.m., there are no regrets.

Get all the details at cyclescenephl.org.
20.


Beat the rush.

Some dishes are so popular that getting them before they sell out is as much part of the experience as eating them. Here, some of Philly's most in-demand dishes and the ideal time to get them:

9 a.m. — Pistachio sticky buns at K'Far (110 South 19th Street, Rittenhouse)

9:15 a.m. — All the bagels at Dodo Bagels (Sundays only at Lil' Pop Shop, 265 South 44th Street, University City)

9:30 a.m. — Beignets at Curiosity Doughnuts (1111 North Bethlehem Pike, Spring House)

9:45 a.m. — Pistachio croissants at Artisan Boulanger Patissier (1218 Mifflin Street, East Passyunk)

10 a.m. — Spit-roasted pork at Lechonera Principe (235 Cecil B. Moore Avenue, Kensington)

10:30 a.m. — Weekend tamales at Tamalex (1163 South 7th Street, East Passyunk)
21.


Hire a very fancy chef.

They'll cook in your kitchen for your friends (and maybe even do the dishes).

Nick Elmi
The cost: Dinner starts at $4,000. Six courses. All Elmi.

Jen Carroll
The cost: It's $8,000 for a Mediterranean family-style dinner for 10, plus a cocktail hour.

Jose Garces
The cost: Fees range from $10K to $14K, and you get to collaborate on the menu with Garces himself.

Marc Vetri
The cost: Just make a $10K donation to the chef's Vetri Community Partnership foundation.
22.


Experience Philly's greatest culinary mash-ups.

Where: Mission Taqueria
When: Once a month

On one single night every month, the city's greatest culinary creatives are handed a challenge: Do your thing — but do it in a taco. The Cheu Noodle guys (Shawn Darragh and Ben Puchowitz) split-grilled a whole fish — ginger-scallion sauce on one side, chili adobo on the other — and served it with squid ink tortillas. Marc Vetri did "barbacoa" and consommé with his famous goat. Matt Cahn of Middle Child did a Taco Bell-themed brunch full of Reuben Crunchwrap Supremes. The Zahav crew invented a schug (a Yemini hot sauce) ceviche. Tacolab is high-energy Philly-style experimentation and collaboration at its purest, and there ain't another party like it. 1516 Sansom Street, Center City.
23.


Eat inside a grocery store.

The only time it's okay to food-shop hungry.

Dana Mandi
In the front, it's a regular Indian grocery store that sells staple pantry items, frozen foods, all kinds of rice and spices. In the back, behind the curtain, there's a stripped-down takeout joint putting out some of the realest Punjabi plates in all of Philly. Get the goat curry. 4211 Chestnut Street, University City.

El Primo
Your go-to spot for Lady of Guadalupe candles, piñatas, dried chilies, Mexican produce and imported products, and, when you're all done shopping, some tacos arabes fresh off the trompo. 1719 Markley Street, Norristown.

H Mart
You go to this Korean grocer to eat as much as you go to this Korean grocer to shop, because the food court at H Mart (any of them) is the stuff of legend. It serves everything from spicy tofu stews, mandu dumplings and bulgogi to Japanese ramen and sushi. Multiple locations.

Di Bruno Bros.
Imagine owning Di Bruno Bros. That's what it feels like at their After-Hours takeovers. Get a crew together, reserve your spot online (at either the Italian Market or Franklin location), and then go eat all the cheese, cured meat, pâté and accoutrements you want while the staff somehow convinces you that Roquefort and dark chocolate is a match made in heaven. 930 South 9th Street, Bella Vista, and 834 Chestnut Street, Washington Square West.

Published as "There's Going Out to Eat, and Then There's This" in the October 2019 issue of Philadelphia magazine.