News
Pizza Gutt's New South Philly Takeout Joint Is Up and Running
Pizza Plus is now in soft-opening mode just off East Passyunk.
---
Pizza Plus, the new South Philly location for Dan Gutter AKA Pizza Gutt's beloved pies, is currently in its soft-opening phase at 1846 South 12th Street. Anyone can walk in and order food to-go, and they're also taking online and phone orders. The wait for a pizza and two sandwiches at 12:45 p.m. today was about an hour, as the team finds their rhythm in the new space. No word yet on regular hours or when those will happen, but all of Gutter's communication about day-to-day happenings are on his personal account and on the Pizza Plus account.
Pizza Plus only starting "officially" serving pies on March 11th, but it feels like a neighborhood spot that's been around forever. It's on on a quiet, residential corner just off East Passyunk. It's a small, takeout-only space, but the menu is actually larger than at Gutter's other restaurant. In addition to nine-inch personal pan pizzas and hand-tossed 16-inch pies, Pizza Plus is serving burgers, chicken tenders and sandwiches, salads, curly fries and onion rings. Scroll down for the full menu.
The turnaround on Pizza Plus has been quite fast. We broke the news of the opening at the end of January, and Gutter has held to his goal of opening in early March. In the long term, Pizza Plus opening will have no effect on Circles and Squares, his Kensington pizza shop, but this week he has closed it down to allow himself to focus on Pizza Plus.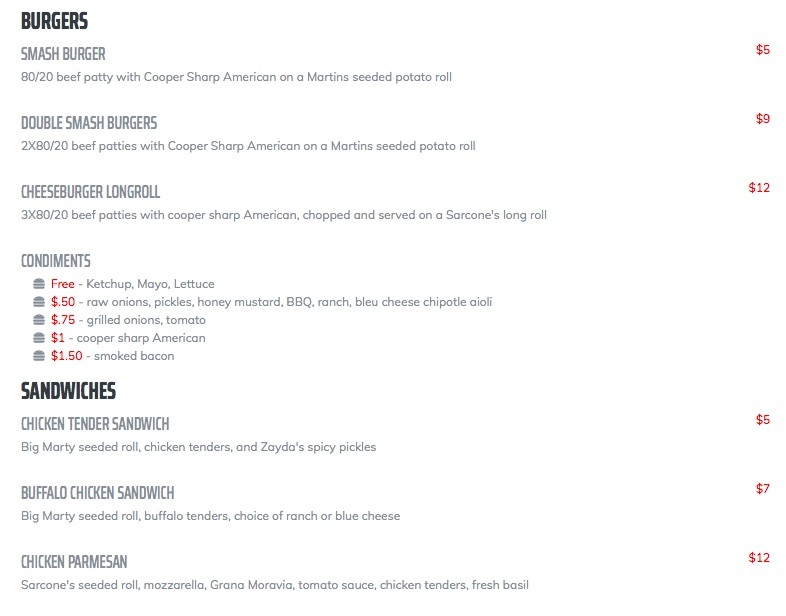 ---