News
A "Music and Cocktail Hideaway" Opens in Midtown Village
Leda and the Swan will serve large-format cocktails and host DJs and live music.
---
On Friday, January 31st, Derek Gibbons and Tim Lu (Vesper Center City, Vesper Dayclub, Raw) will open Leda and the Swan, a cocktail lounge concept located at 1224 Chestnut Street. The space used to be Sumo Lounge at Raw.
The 2,500-foot space will feature specialty cocktails including four Old Fashioneds, a menu of large-format classic cocktails that will serve 4-6 people, as well vodka cocktails, beer and wine. Scroll down to preview the menus. For now, catering is available for events from Vesper, and an evening food menu is forthcoming.
The name comes from a greek myth in which Zeus is transformed into a swan and seduces Leda. Together, they have a child, Helena of Troy, who was supposed to be one of the most beautiful women in the world.
"Leda and The Swan is inspired by a greek myth which embodies values of art, myth and love," says Gibbons. Just to be clear, we're still talking about a cocktail bar in Philly.
For now, Leda and the Swan is only open Thursday 5 p.m. to 12 a.m. and Friday and Saturday 5 p.m. to 2 a.m. The space is is available for private events during the rest of the week. The team says they may expand hours down the road. The team will also open a second floor mezzanine in the space, which will add about 900 feet, in early spring.
Happy hour will run from 5 p.m. to 8 p.m. on Thursday and Friday nights, with $7 specialty cocktails, $6 well drinks, $5 house wine and $4 beer. Early evenings will include live music, and DJ will play the late night hours on Fridays and Saturdays.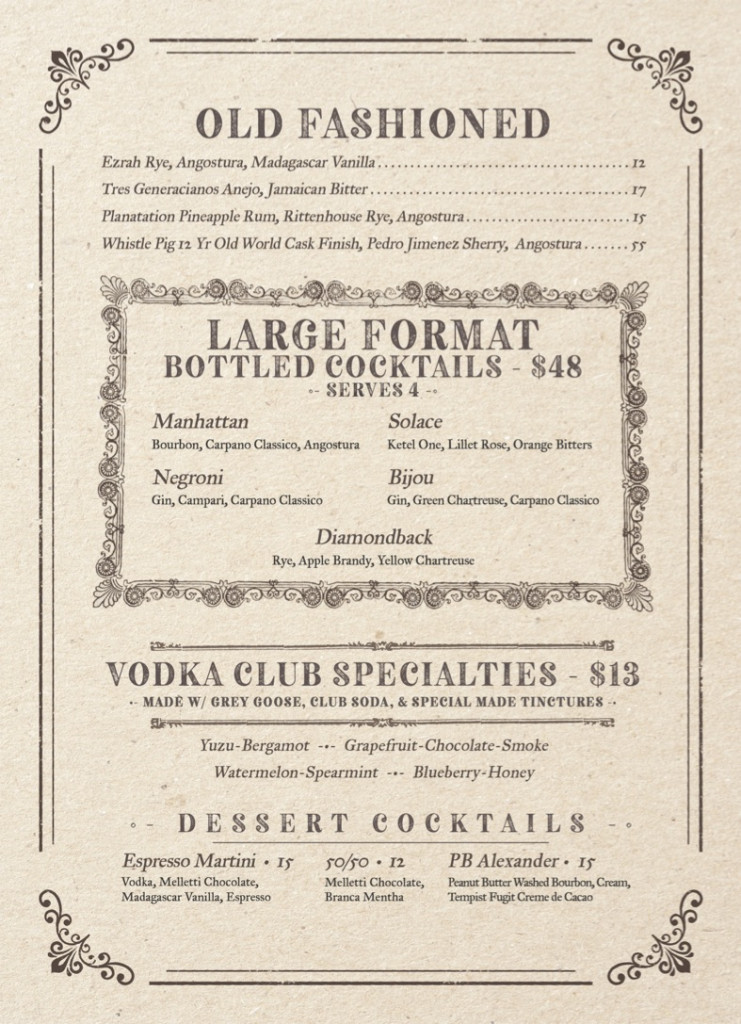 ---