News
First Look: Condesa, the Suraya Crew's New Mexican Restaurant in Rittenhouse
The highly anticipated Mexican restaurant from the team behind Suraya, Pizzeria Beddia and R&D opens its doors tonight.
---
If El Cafe, Defined Hospitality's (Suraya, Pizzeria Beddia, R&D) Mexican-inspired cafe in the new Pod Philly Hotel was phase 1 of the team's invasion of Rittenhouse, then Condesa, which opens its doors tonight, is phase 2. Here's what you need to know:
The menu at Condesa (named after a very hip Mexico City neighborhood) will feature classics like mole negro, carnitas, suadero, and birria, a spicy goat stew (that's pretty hard to find in Philly) served in tortillas. Chef and co-owner Nick Kennedy says that the central organizing force of the menu is the volcanic stone–ground masa the team makes in-house daily from Mexican heirloom corn varietals.
"Like at Suraya where the pita goes with everything, at Condesa, masa, in some form, goes with every single dish," Kennedy says. "We're very fortunate to be able to get it, and very proud that we're grinding it in-house."
The beverage program, created by Aaron Deary (Defined Hospitality's cocktail guru), will highlight mezcal, tequila, and other agave-based spirits from artisan producers in Mexico, served neat as individual pours and, of course, shaken and stirred into cocktails.
A concise dessert menu will feature modern takes on classic Mexican desserts, including a tamal de chocolate with the restaurant's masa and house-ground chocolate from Tabasco, Mexico. The dessert program is headed up by James Matty, the James Beard nominated pastry chef behind El Café's pastry program.
Phase 3, the rooftop bar El Techo , which will feature an extended cocktail menu, tacos and a retractable glass roof, is expected to open later this year.
Reservations are now live at the restaurant's website, but the the 140-seat space also features a large bar, reserved for walk-ins where guests can enjoy the full menu. The restaurant is in the Pod Philly hotel on Ludlow Street between 18th and 19th Streets.
The restaurant is located at 1830 Ludlow Street. Dinner goes till 10 p.m. on weekdays, 11 p.m. on weekends, and the bar stays open late. Scroll down for a peep inside the restaurant, plus opening menus.
The space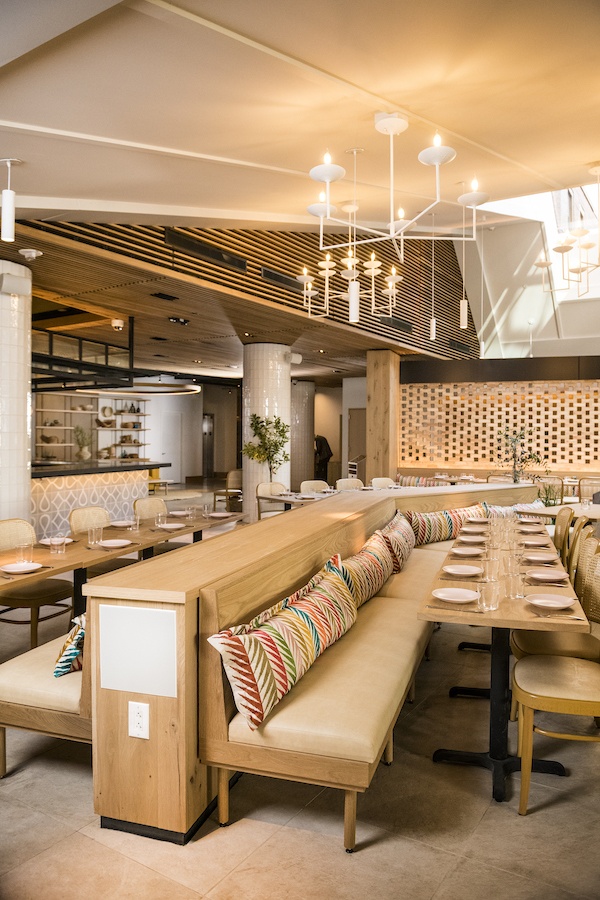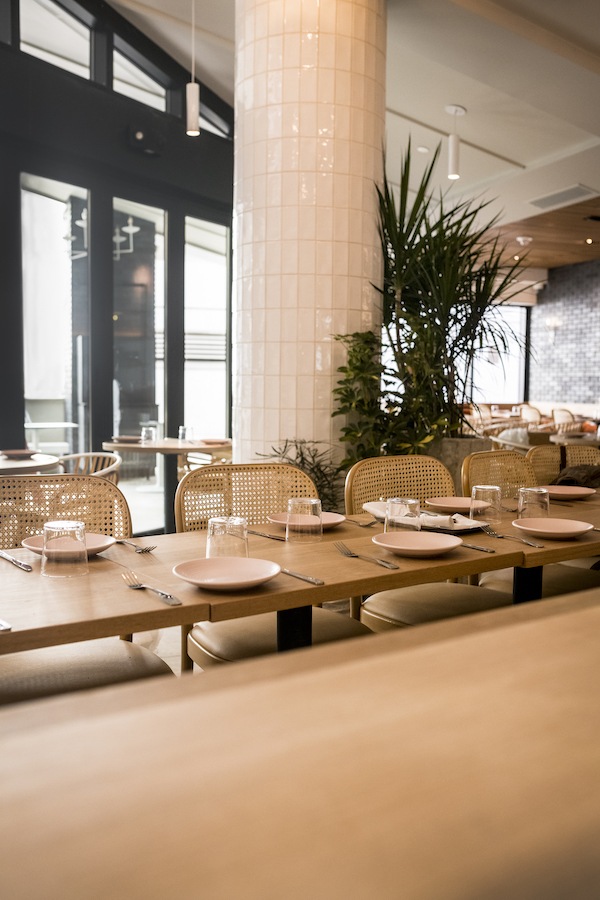 The menus
---