Olly Rolls Out Happy Hour and Brunch in Queen Village
Plus, an update on Gigi, their forthcoming Neapolitan-style pizza concept.
---
Olly, Marina de Oliveira and Chris D'Ambro's neighborhood bar and restaurant in Queen Village, has been open for about a month now. And starting this week, the family-friendly concept kicks off brunch and happy hour service.
Happy hour at Olly runs from 4 p.m. until 6 p.m. Monday through Saturday, with $5 glasses of select wines and $3 Pilsner Urquell plus a slate of light bites and heartier dishes like ricotta gnudi and a cheeseburger.
Brunch is served Friday through Sunday from 10 a.m. until 2:30 p.m. The bar will stay open between brunch and happy hour on Friday and Saturday and between brunch and dinner on Sunday.
Gigi Pizza, which will operate out of the space's back room, is still six to eight weeks away from firing its first pies, D'Ambro tells us. Once it's up and running, late-night service at Olly — in the form of Gigi's menu — will begin.
Check out Olly's brunch and happy hour menus below (click to embiggen).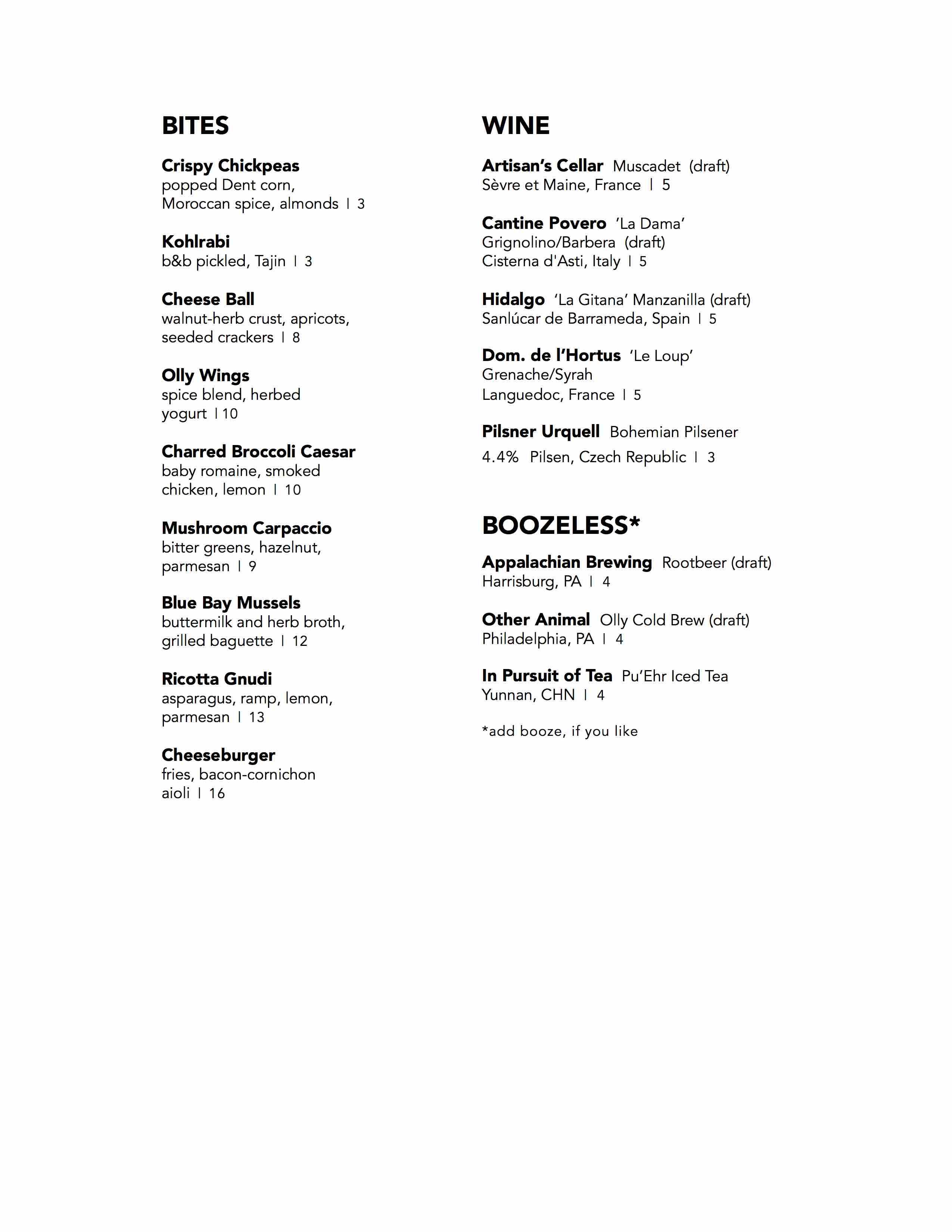 ---
---