News
Nunu Bar Brings Yakitori, Katsu and Japanese Highballs to Fishtown
Take a look inside and check out the menu at Shawn Darragh and Ben Puchowitz's new izakaya-inspired spot.
---
Nunu Bar, the izakaya-inspired bar concept from Ben Puchowitz and Shawn Darragh, has been in the works since before neighboring Cheu Fishtown opened. And now, they're ready to open the doors to the sleek, warm space at 1414 Frankford Avenue on Monday, October 1st.
The menu is inspired by a research trip to Japan Darragh and Puchowitz did last fall. The duo ate and drank their way through cozy old-school izakayas in Osaka, casual spots where patrons hang out with their friends to snack on yakitori and drink beer or Japanese highballs, a sessionable blend of chilled whiskey and super-carbonated seltzer.
They also checked out Japanese cocktail bars, which present a bespoke experience at the other end of the drinking spectrum, led by tuxedo-clad bartenders who've been making drinks for decades. Nunu's bar — with an extensive sake menu, a Toki highball machine, and a selection of craft cocktails inspired by what the owners drank in Japan — seeks to blend the casual izakaya vibe with the high-end craft practiced by the bartenders at these spots.
"We can't come anywhere close to what they do over there — these masters of cocktails creating super elegant and simple but intense drinks, hand-carving ice — but what I got from that was the hospitality," Darragh said. "Everyone is super friendly, they're presenting the bottles to you when they're making a cocktail, building drink in front of you, sharing stories and allowing you to ask questions so you know exactly what's going into your drink."
Food-wise, Nunu's menu includes chicken skewers — the kitchen is breaking down whole organic birds sourced from Lancaster County-based Freebird — of cuts like breast, thigh, liver, and wings and other bites fired on the kitchen's yakitori grill, with plans to utilize the bones and scraps to make hot broth that's sometimes served alongside yakitori in Japan.
They're also making veggies, scallops, and cheese toast on the grill, with a section of the menu dedicated to raw items like salad and beef or tuna tartare. Larger plates include katsu — chicken or pork cutlets pounded thin, coated in Panko breadcrumbs, and fried — in sandwiches and curry rice bowls. For vegans and vegetarians, they're giving the plant-based, meat-esque Impossible Burger the katsu treatment.
Starting this coming Monday, Nunu Bar will be open Monday through Friday from 5 p.m. until 1 a.m. and Saturday and Sunday from 12 p.m. until 1 a.m. (the kitchen closes at midnight every night). Check out the menus below.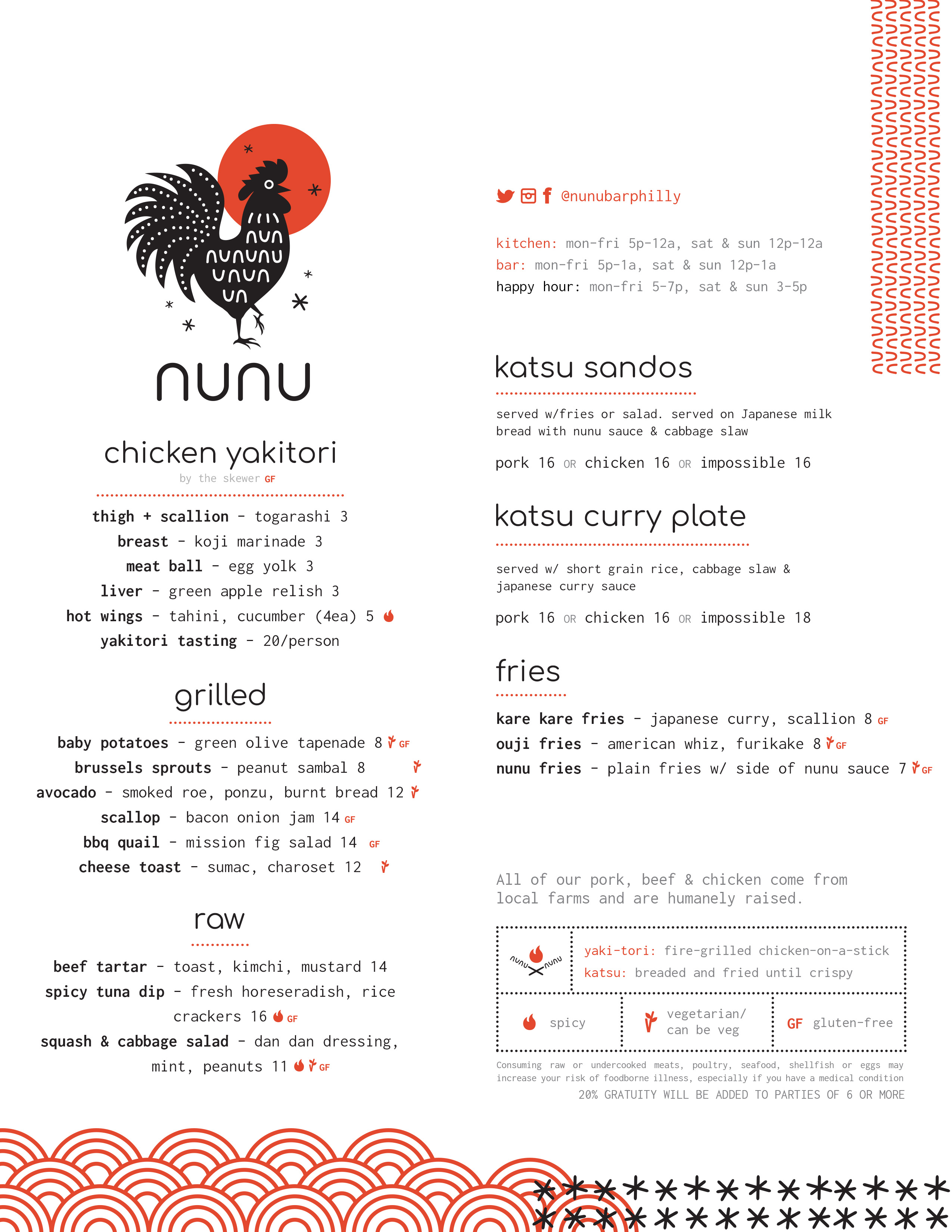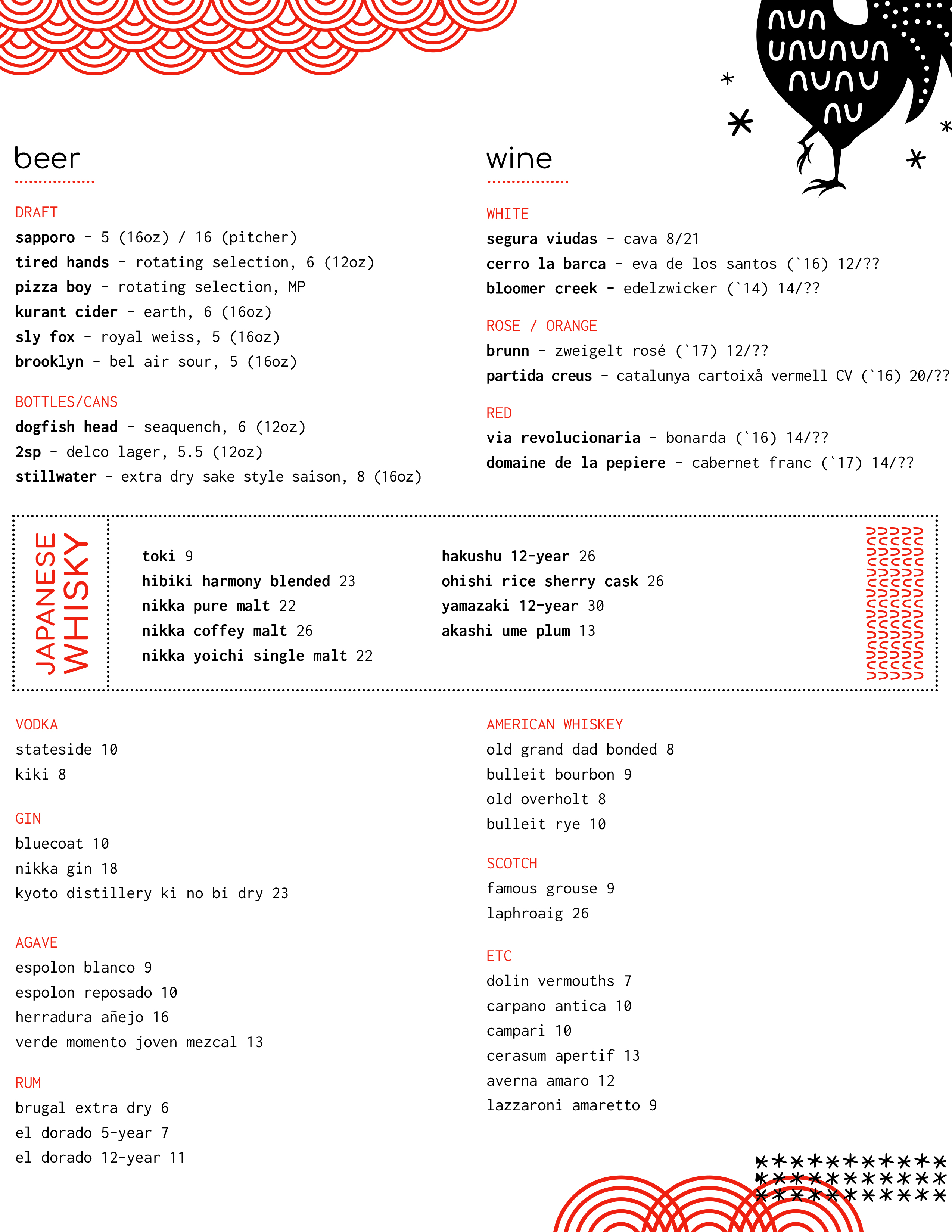 ---
---