News
First Look: The Bercy, a French Brasserie for Ardmore
The luxe, expansive restaurant is about to open on Lancaster Avenue. We've got the menu.
---
The Bercy is finally bringing its classic French brasserie fare with a luxe, outsized vibe to Ardmore (7 East Lancaster Avenue) this Friday.
The revamped building, which once housed a pizza restaurant, is big — 10,000 square feet — with tall windows, cloudlike chandeliers, gold-framed mirrors, and illuminated, U-shaped bar that gives guests a view of the action at the raw bar, rotisserie, and wood-fired oven.
"It took a lot of imagination, but we knew it was the space we wanted to be in to do something at this scale," executive chef and co-owner Joe Monnich said of the space, which is decked out with a clever combination of sleek, contemporary designs and cheerfully over-the-top touches.
The upstairs mezzanine space includes a second bar and a private dining room. The space seats 240 inside, including an eight-seat raw bar, plus sidewalk seating that will be added during warm weather.
As for the food, Monnich and co-owner and chef Justin Weathers, both alums of Starr restaurants, will be cooking up fresh takes on brasserie-style fare, with a slate of classics as well as rotating seasonal selections to keep the menu fresh.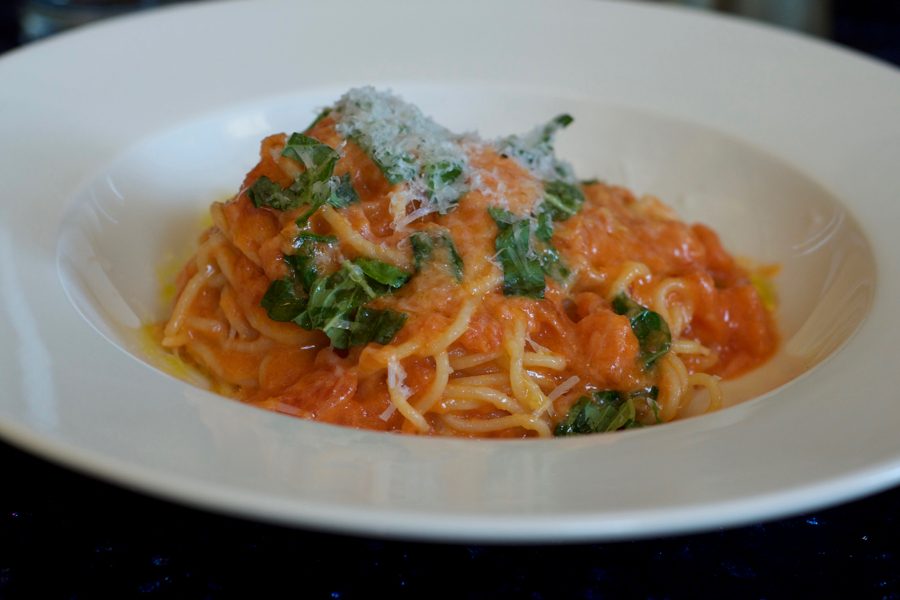 Spaghetti pomodoro | Photo by Alex Jones
"It's been a dream of mine to do a French brasserie," Monnich said. "The concept is what a restaurant should be — casual, fun, approachable."
The Bercy opens this Friday at 5 p.m. Take a look at the menu below (click to embiggen), and make your reservations here.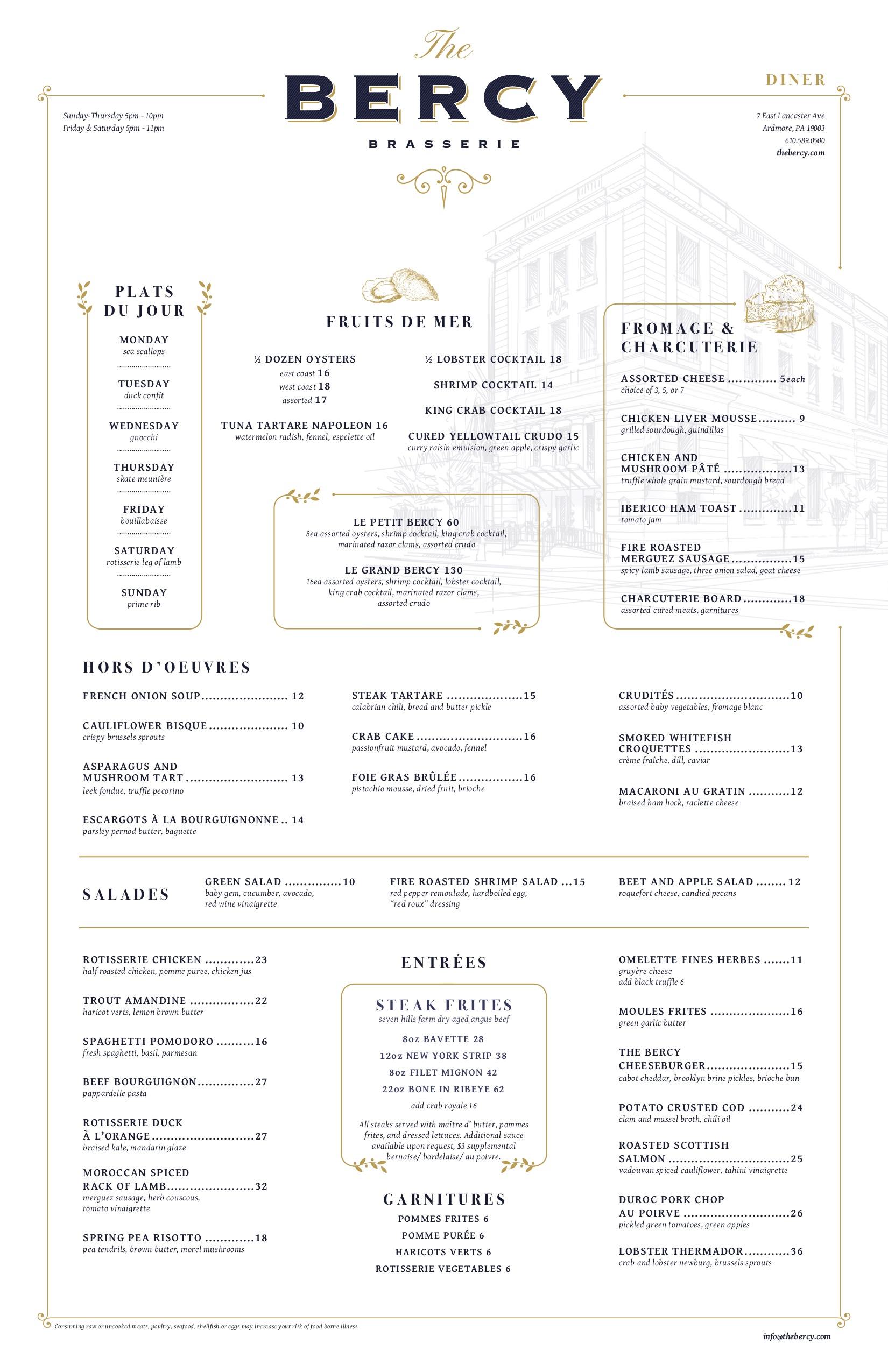 ---
---