The Love Launches Lunch and Brunch
Expanded hours at Aimee Olexy and Stephen Starr's latest make it easy to treat yourself during the day.
---
It's no secret that we love The Love. The "Rittenhouse neighborhood spot" might be a bit of a contradiction in terms, but how could a menu with equal parts Stephen Starr polish and Aimee Olexy heart not turn out charming and delicious?
And after a November opening, they've brought that shared ethos to lunch and brunch service, with a menu of cozy favorites with intriguing tweaks.
---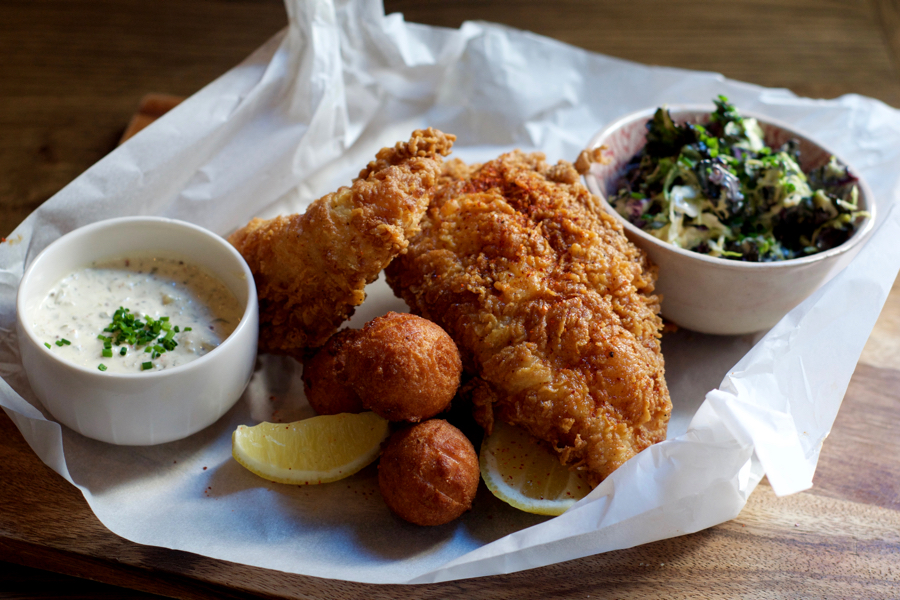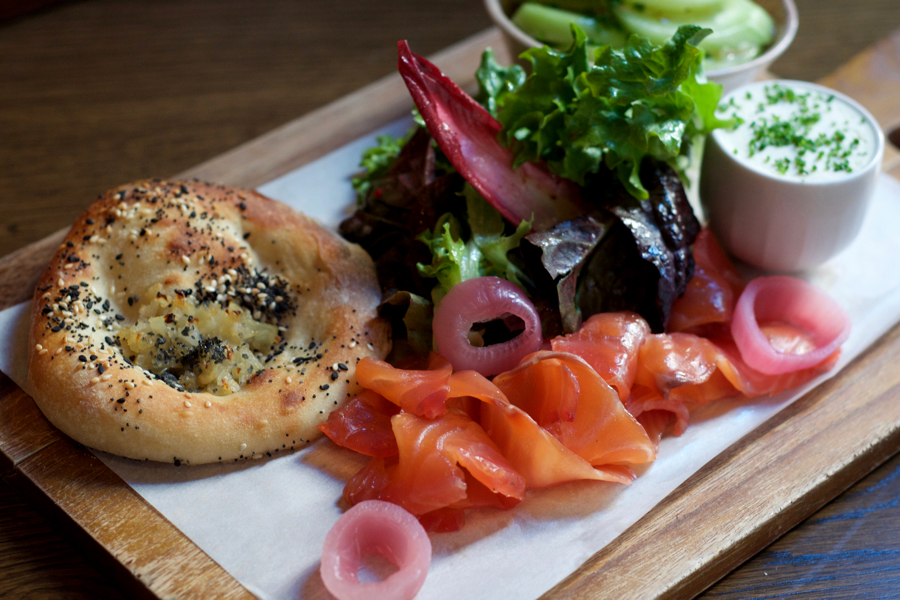 ---
Lunch dishes range from heartier — golden-fried wild blue Chesapeake catfish with a side of hush puppies lightened up with sprout slaw, or The Chalet Burger, accompanied by a molten ramekin of cheese fondue — to light, like a colorful chopped Greek salad made with orzo, feta, and olives, served with a skewer-ful of shrimp on one side.
The smoked salmon platter straddles both, with enough veggies in its chive-spiked cucumber salad and brightly dressed greens to be a sensible lunch, while that crispy-tender bialy and rich cream cheese taste indulgent.
If you're ready to eat like it's the weekend, the Bananas Foster waffle is topped with sweet and spicy pecans and drizzled with a rum sauce boozy enough to nurse your hangover. Make the decision to order The Walking Dead, a not-too-sweet espresso cocktail made with Averna, rum, and vodka, based on what the rest of your afternoon has in store.
The Love is open for lunch from 11:30 a.m. until 2:30 p.m. Monday through Friday and 10 a.m. until 2:30 p.m. for brunch on Saturday and Sunday. Check out the menus here and here.
---
---