Inside The Love, Stephen Starr and Aimee Olexy's New Restaurant
The "neighborhood restaurant for Rittenhouse" softly debuts tonight.
---
Aimee Olexy and Stephen Starr's The Love has its soft opening tonight.
Their latest collaboration, named for what Olexy calls "the most important ingredient," has taken over the former Serafina space at 130 South 18th Street.
For now, the "neighborhood restaurant for Rittenhouse," as Olexy called it when we spoke to her back in September, will stick to dinner service, with lunch set to roll out in a few weeks.
The space, designed by Roman & Williams, includes of a first floor bar and expansive seating area in addition to a smaller second floor with an additional bar and lounge area. The finishing touches are still being put on the upstairs, which includes two long farmhouse-style tables that can serve as a hangout space for drinking and dining or as a 20-seat communal table for private events; it's slated to open by the end of the month.
---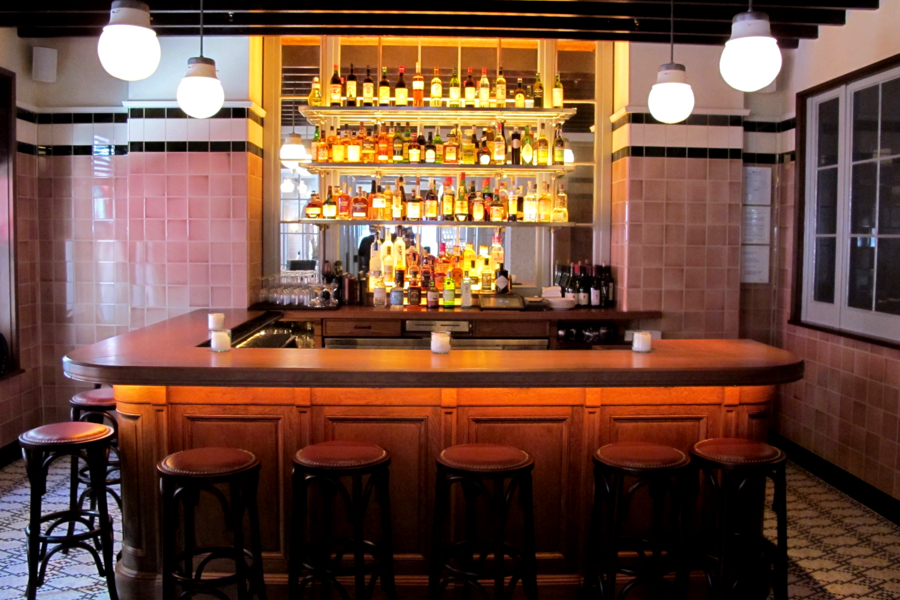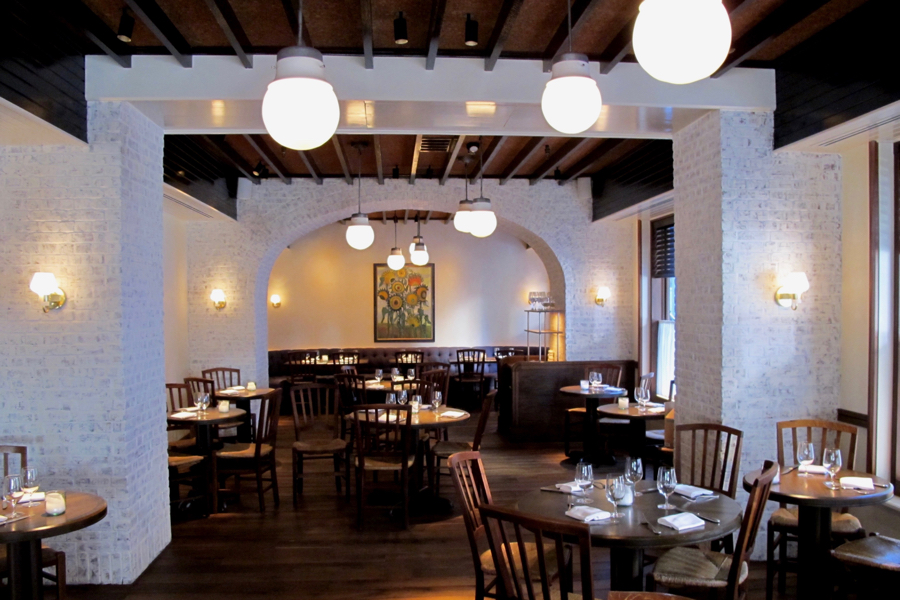 ---
As with their other collaborations, Talula's Garden and Talula's Daily, The Love's cozy-yet-exciting menu is built around fresh, seasonal, locally sourced ingredients.
Check out the full dinner, dessert, and wine menus below.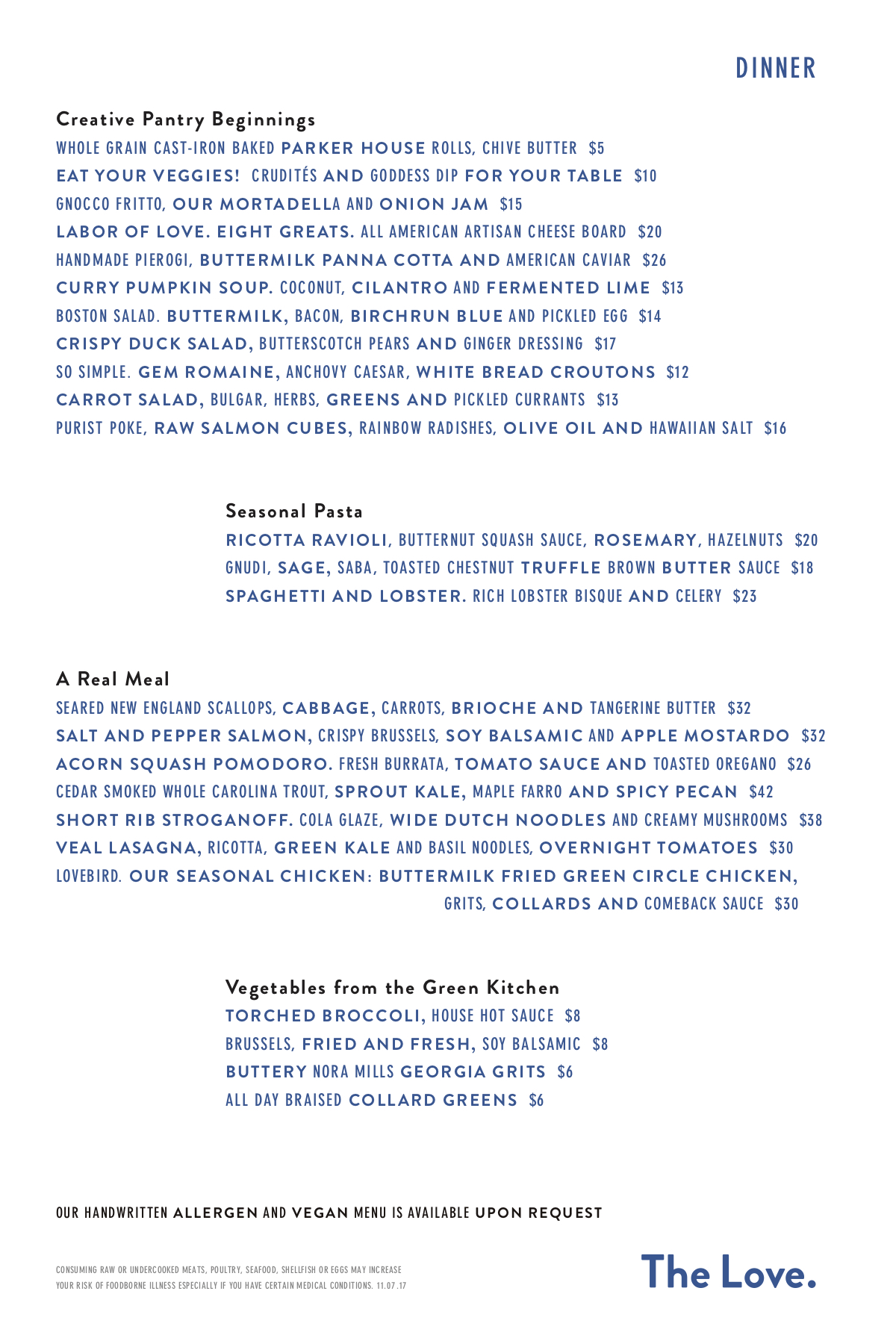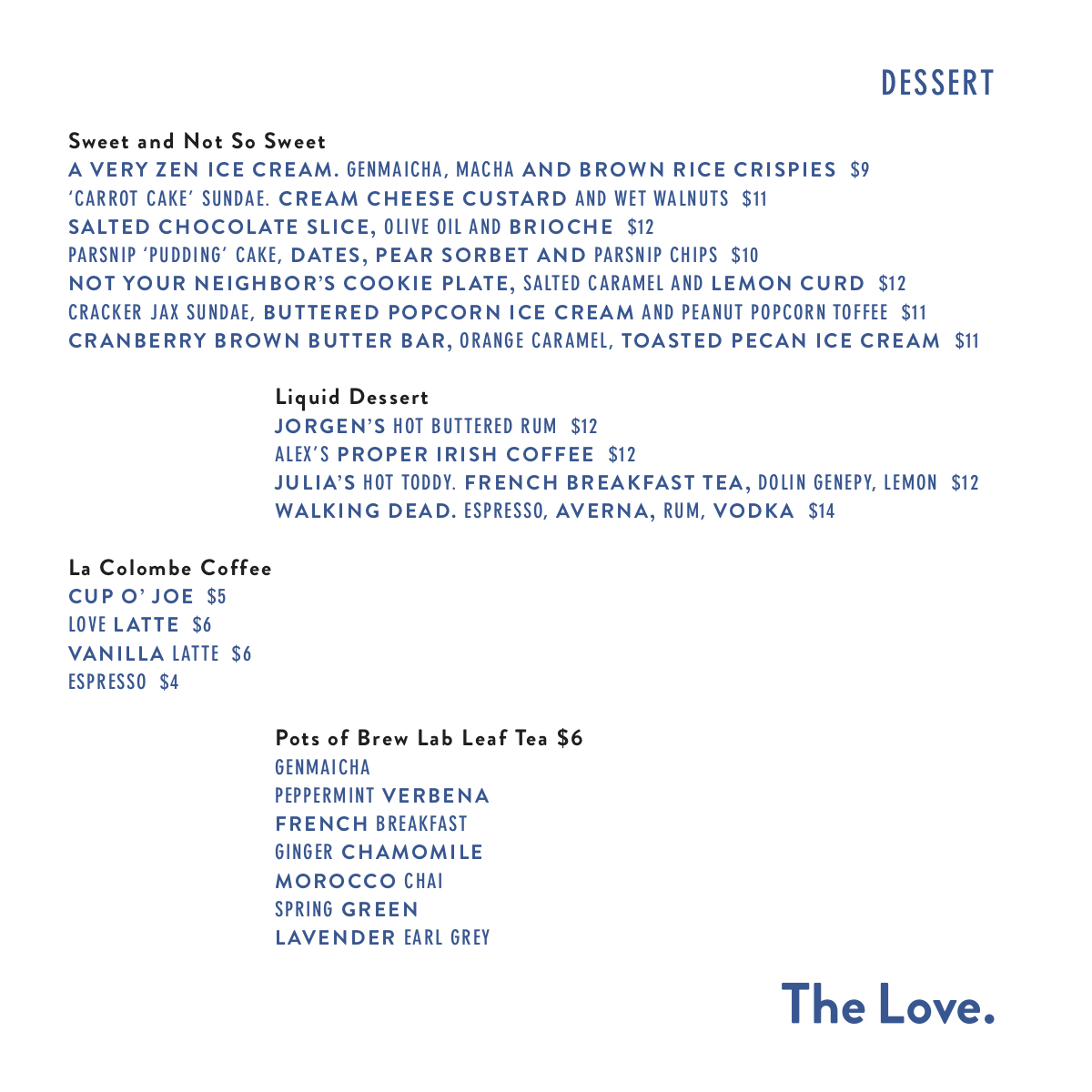 ---
---