The Philly Craft Spirits Week Party Just Got a Lot Bigger
Local distillers have embiggened their fundraiser at Bluebird to include more booze, live music and free candy.
---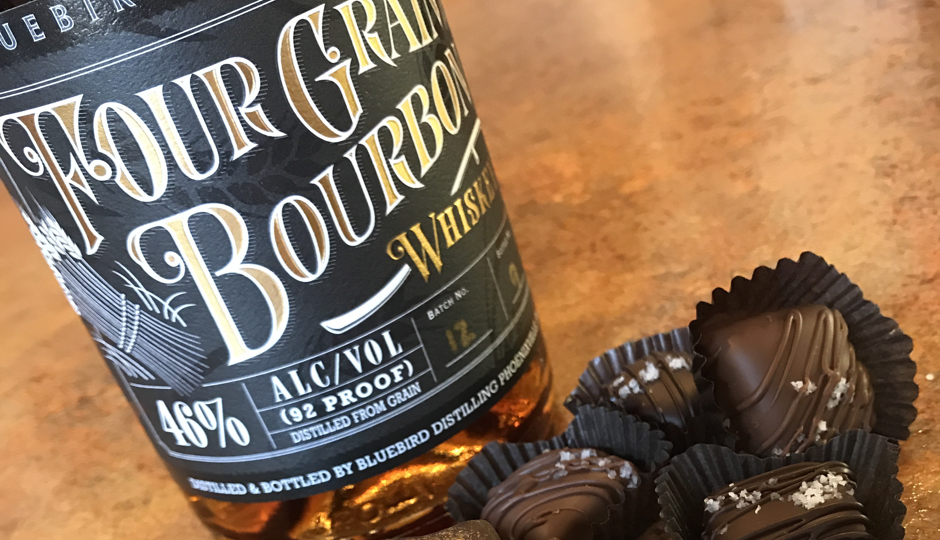 Last week, we told you about the folks from Philly Craft Spirits Week, who were throwing a party out in the suburbs (at Bluebird Distilling) for anyone who likes local booze and the people who make local booze.
As it stood, it looked like it was going to be a pretty good time: a bunch of the best local distillers pouring samples, some food, bottle raffles and a very low ticket price ($30). But now, after a sudden spike in interest, they're doubling down and making the whole thing bigger–even if the ticket price is staying the same.
The party is happening this weekend, on Saturday, September 23rd, from 2pm-6pm at Bluebird Distilling's tasting room at 100 Bridge Street in Phoenixville. In addition to the distillers originally attending (Federal Distilling, Palmer Distilling, Manatawny Still Works, Dad's Hat, Red Brick Distillery, Philadelphia Distilling and Bluebird Distilling), the crew from Five Saints in Norristown have also signed on. They're new, but have already made a name with their Italian inspired Tuscan-style gin and blood orange liqueur. And their vodka is already winning awards.
Bluebird is bringing in a band to keep things lively. The Holts will be playing from 3-6pm. And they're throwing in a complimentary cocktail (to go along with all the samples). "The Fall Classic" is Four Grain bourbon, lemon juice, spiced apple syrup and sparkling cider–which sounds just about perfect for the weather.
Originally, they were going to have some barbecue on-site to eat. But instead, the Ka'chi Truck will be there, doing modern Korean food like kimchi rice balls and Korean BBQ tacos. And they'll be joined by Bridge Street Chocolates (who are awesome, in case you haven't been), offering sea salt caramels, gourmet bourbon cinnamon marshmallows (made with Bluebird's Four Grain bourbon), and bourbon caramel pecan apples. The chocolates from Bridge Street are complimentary, but you'll be paying as you go for the Korean tacos so, you know, bring some cash.
The bottle raffles (which are a great way to stock up your bar if you're feeling lucky) are still happening as planned, though with the addition of another distillery, they'll just be getting bigger.
So if you're looking for something to do this weekend, this is one of the best parties you're going to find–particularly if you're already out in the 'burbs. Tickets are still available. You can get them at the link below. And as before, proceeds from the party are going to support Philly Craft Spirits Week. So all that drinking? It's for a good cause. Namely to support more drinking.
Philly Craft Spirits Week Preview Party [Eventbrite]
Philly Craft Spirits Week [Facebook]
---