Two Big-Deal Chefs Will Open Restaurants at the New Comcast Tower
Both spots are scheduled to open by summer 2018.
---
Three years ago.
That was the last time anybody was really talking about anything restaurant-related at the new Comcast Technology Center, the sky-scraping giant currently getting built out at 18th and Arch Streets. The last we heard, two restaurants were planned for the building — one at the top, attached to the new Four Seasons Hotel, and the other at the base.
Today, a Comcast representative confirmed the two chefs getting involved.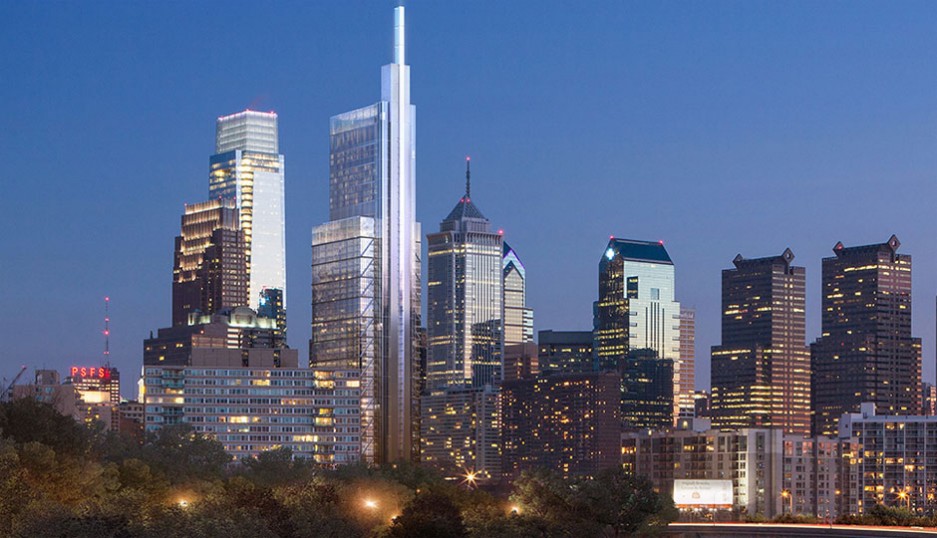 Philly's latest James Beard award winner, Greg Vernick (chef-owner of Rittenhouse darling Vernick Food and Drink), will take up ground floor space, while Jean-Georges Vongerichten, the superstar chef with 38 restaurants around the globe and three Michelin stars in New York City (and, coincidentally, Vernick's longtime mentor), will post up in the new Four Seasons hotel.
The names and concepts of both restaurants are yet to be disclosed, but both should be open by this time next year.
New Comcast Tower Will House Two Restaurants, Hotel [Foobooz]
---
---