Go to "Planet of the Grapes" Wine School at Root
Everything you want to know about wine in eight boozy classes.
---
Root, the Fishtown wine bar, and Jason Wilson, author of Boozehound, are teaming up like some kind of drunken Voltron to present "Planet of the Grapes" — a series of wine classes which will teach you all you ever wanted to know about orange wine, bubbly, pairing with Thanksgiving dinner and more.
The classes happen every other Saturday at Root, and you can book them individually — so if you don't care about the wines of central Italy or already know everything about Portugese wine, you don't have to go to those classes.
And of course, we have the schedule.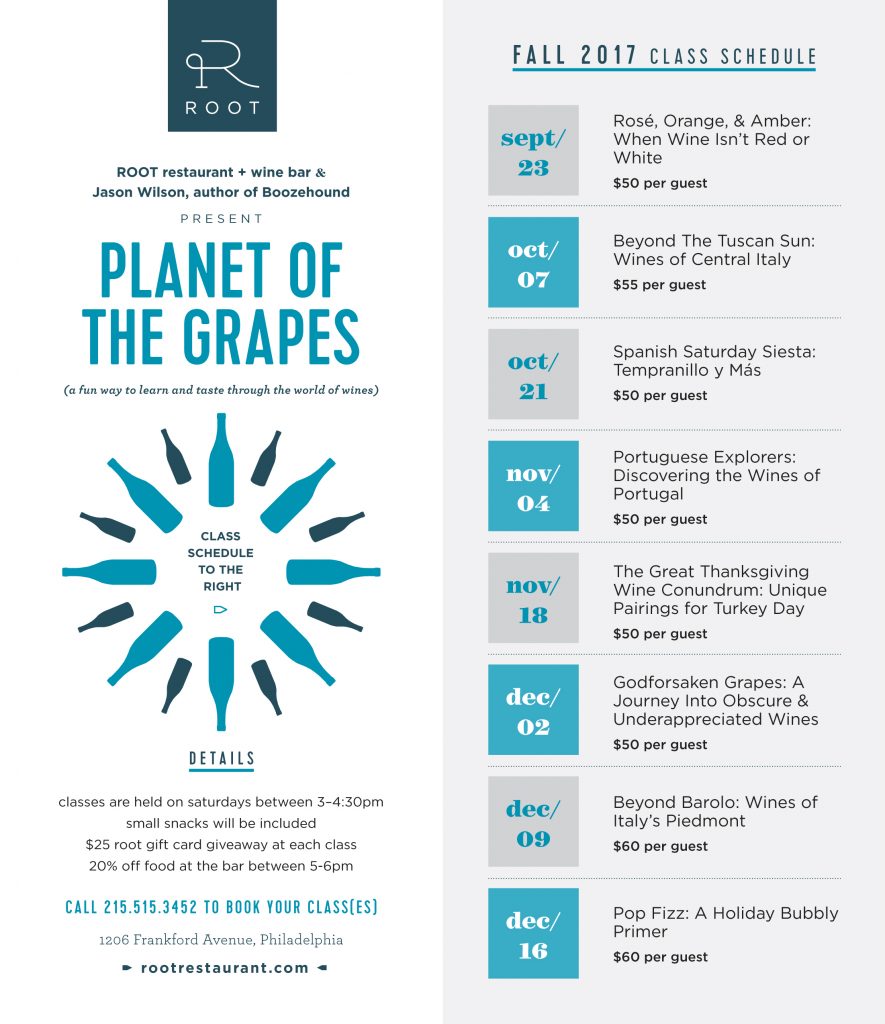 So there you have it. Want to learn about wine? Now you can. Book your classes through Root restaurant and get some knowledge with your drinking.
Root [f8b8z]
Boozehound by Jason Wilson [Amazon]
---