Keep An Eye On University City's Newest Hotel Restaurant
CO/OP is yet another addition to Philly's growing trend of boutique hotel restaurants helmed by local talent.
---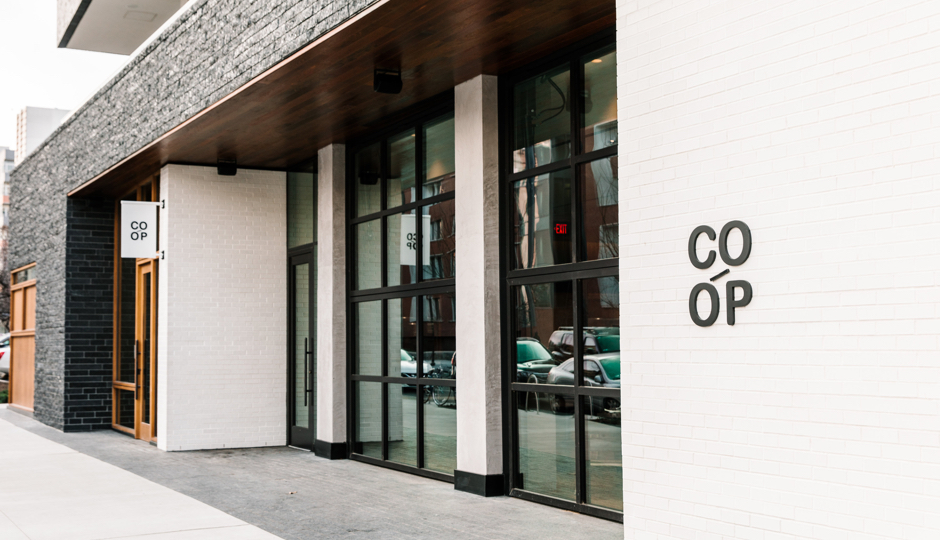 It used to be hard to get excited about a hotel restaurant. They've always opened not for us, the city's impassioned diners, but for the transient throngs passing through with no sense of adventure. We ended up with places like Ruth's Chris Steak House or Aqimero, our most recent 0-star loser of a restaurant that distracts visitors, caters to expense accounts, and really, wastes prime restaurant real estate inside the Ritz-Carlton.  
But now it's 2017, and things are getting a little easier. For every hotel restaurant that makes us yawn, there's an Urban Farmer to keep us satisfied, or an a.kitchen, or a Wm. Mulherin's Sons, or someday soon, a big-deal restaurant backed by a Michelin-starred team. Hotel restaurants in Philly are better than they've ever been, making real efforts to tune in to our world by dipping into our local talent.
Take, for example, CO-OP, University City's brand new restaurant on the ground floor of its new, high-end hotel, The Study.
Hospitality 3's Paul McGowan is the developer behind the Study concept: upscale, boutique hotels located on college campuses. In 2008, Yale got one of its own, and with it, a restaurant called Heirloom. University City's is his second — a mod gray structure on the corner of 33rd and Chestnut Streets on Drexel's campus. Its restaurant, with its name so cheeky (Drexel is the country's first co-op university), is led by Craig Russell.
For years, Russell was Chris Kearse's right-hand-man at Will BYOB. In a recent Facebook post, Kearse called him "one of the people who helped set the groundwork and helped make Will byob what it is today." (It holds the #23 spot on our 50 Best Restaurants list.) After Will, the young chef left town for Cape May, N.J., where, for two seasons, he ran the kitchen at Red Store, a quaint seaside market-restaurant with some serious appeal. And before CO-OP, he spent some time behind the line at both Townsend and Hungry Pigeon.
Russell built his entire culinary career in tiny spaces; now, he's manning a 105-seat restaurant, plus banquet events and room service (for 212 guest rooms).
And he loves it. "We have everything I've ever dreamed about working with in the kitchen."
His menus (below) are a welcome addition to the University City dining scene. It's an all-day affair: pastries, smoothies, eggs and coffee in the morning, a standard soup-salad-sandwich line-up for lunch. Dinnertime is where he trots the globe with dukka-dusted cauliflower, Peruvian ceviche, crab tartines, gunpowder mushrooms, etc. — of course, keeping it seasonal and farm-to-table whenever applicable.
Will CO/OP be the next iteration of a successful Philly hotel restaurant? We'll have to wait and see. But with Russell leading the charge, it's off to a good start.
Currently, it's still in its soft-opening mode with limited hours and menus, but come Monday, February 27th, it'll be a full-go: seven days a week, breakfast to dinner, brunch on weekends. Peep the menus: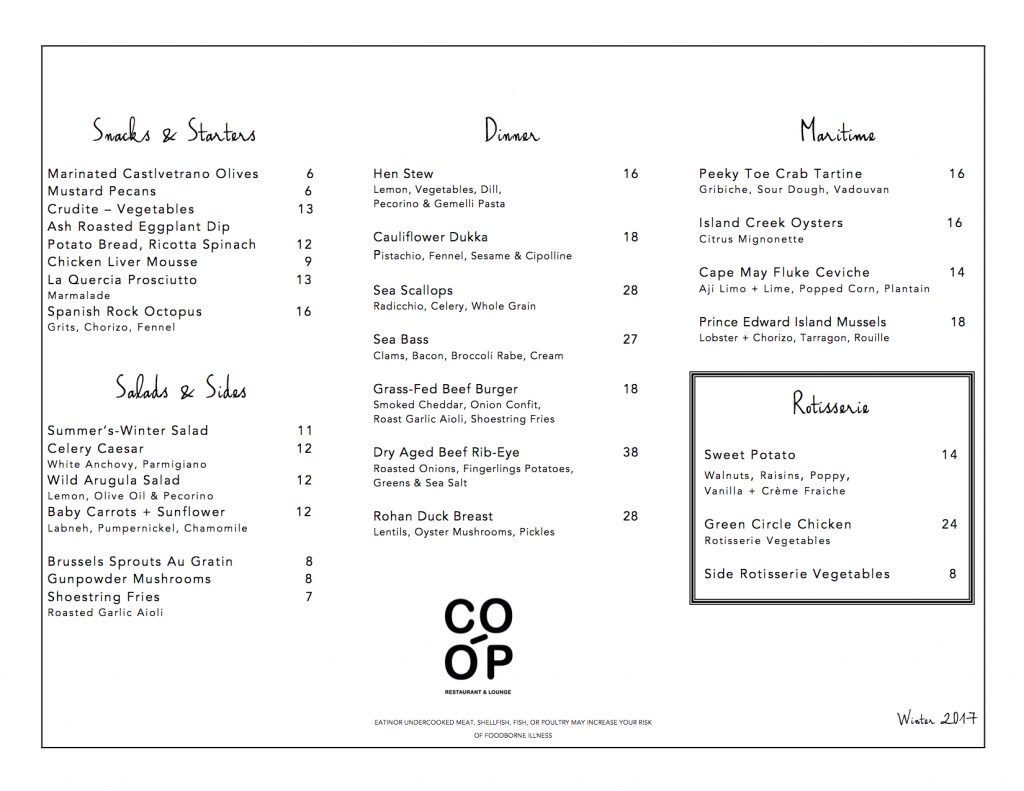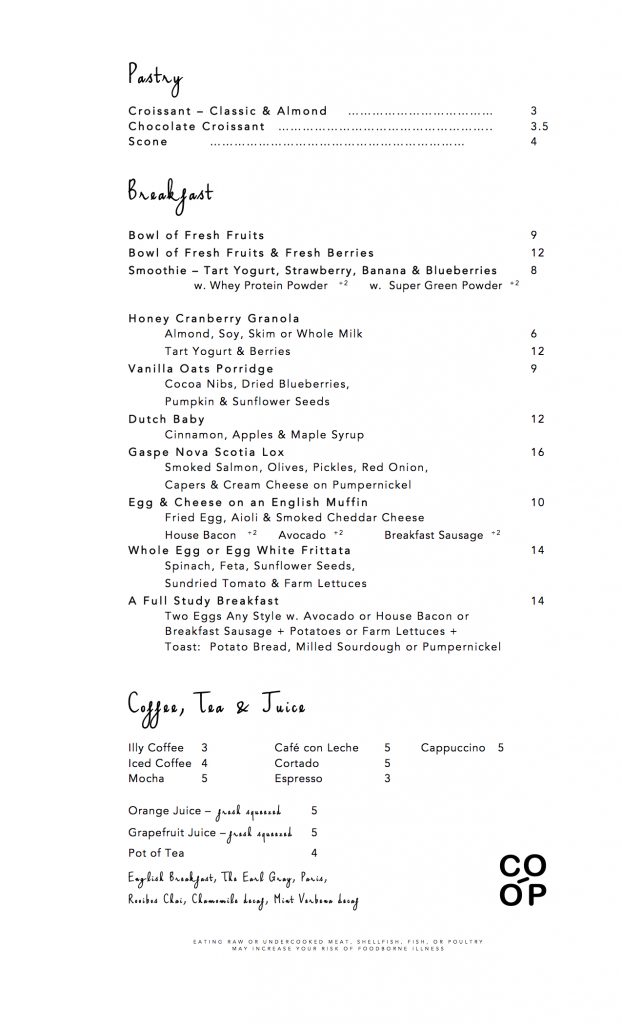 Hotel News: The Study at University City Breaks Ground [Philly Mag]
---
---